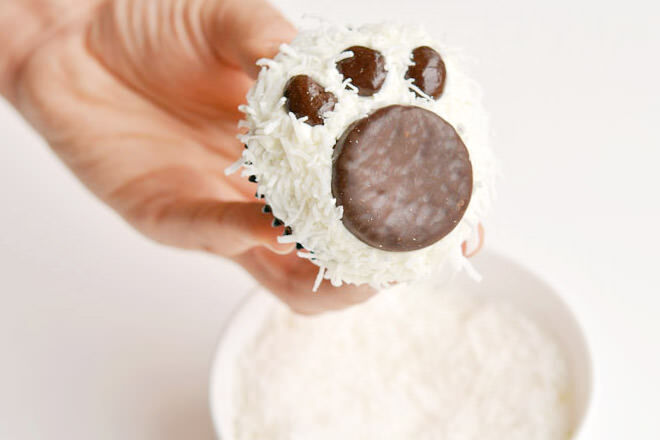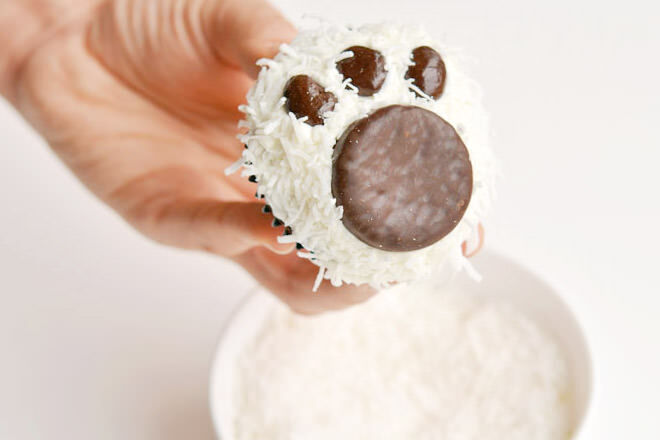 Baking with kids is a fun (and delicious) way of bonding at home. Whether you're baking a little somethin' somethin' for the next big play date or simply looking for a tasty treat you can all share at afternoon tea, we've gathered a batch of goodies you and your cookie monsters can rustle-up together.
Here are 12 cupcakes and cookies you can bake (and eat!) with the kids.
Jammy jam drops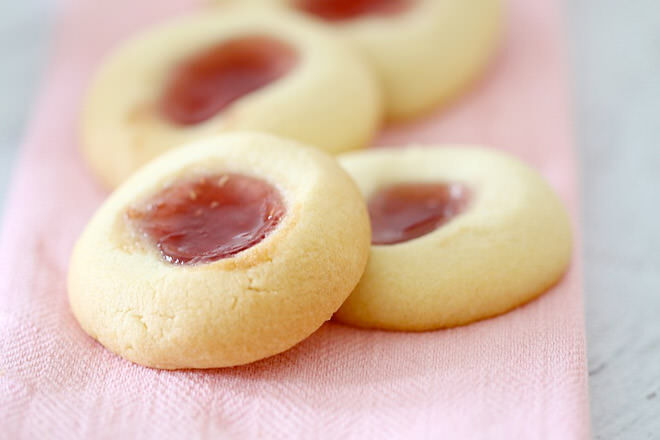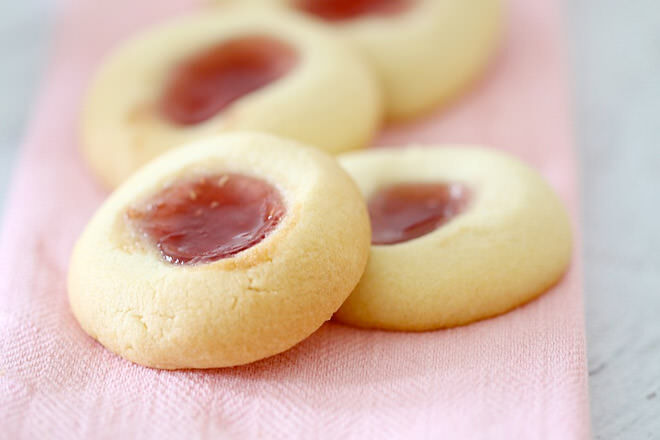 Small enough for the kiddies and sweet enough to satisfy mum's mid-morning nibble, these jam drops are simply delicious. Let their little fingers make the indents before placing a dollop of jam in every one. (via Play Bake Smile)
A little fishy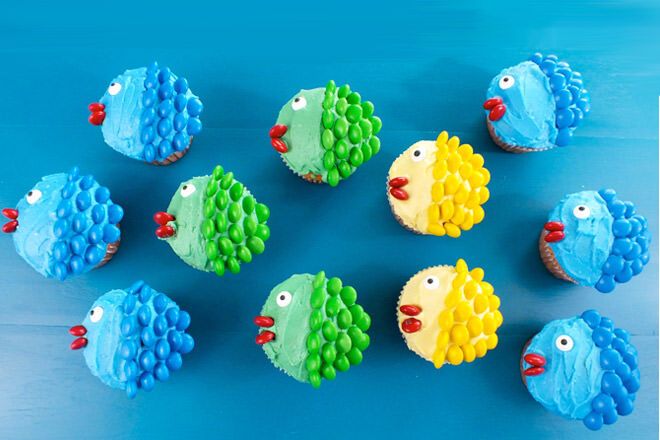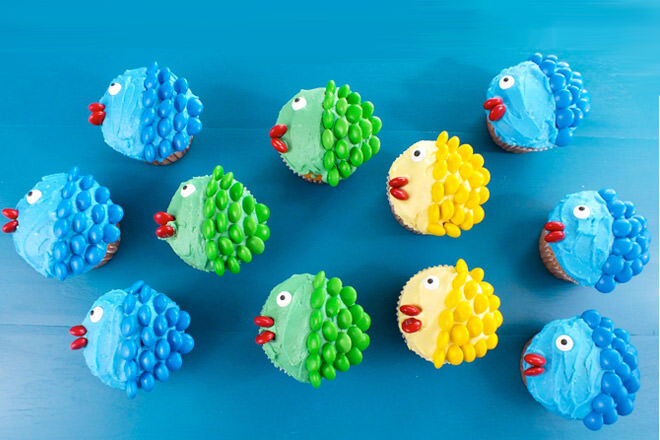 The kids are going to flip their fins when they make these fishy little cupcakes! Decorated with buttercream frosting and crunchy M&M's the average cupcake just got a whole lot cuter! (via Two Sisters Crafting)
Funny bunny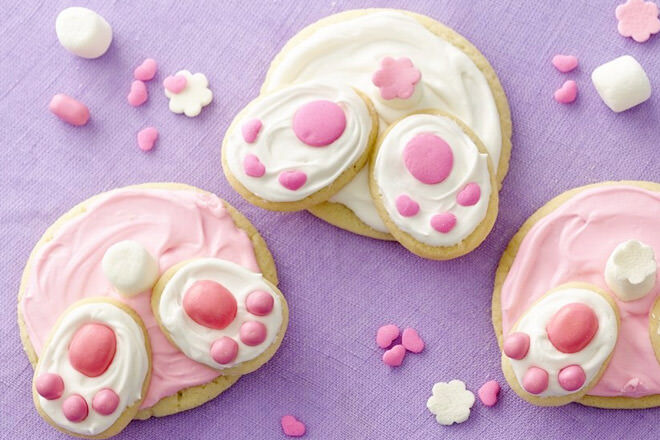 Put a smile on your monkeys faces with these super cute bunny butt cookies. Take care of the baking before hand then let the kids help with frosting and decorating fun! (via Pilsbury)
Paw perfection!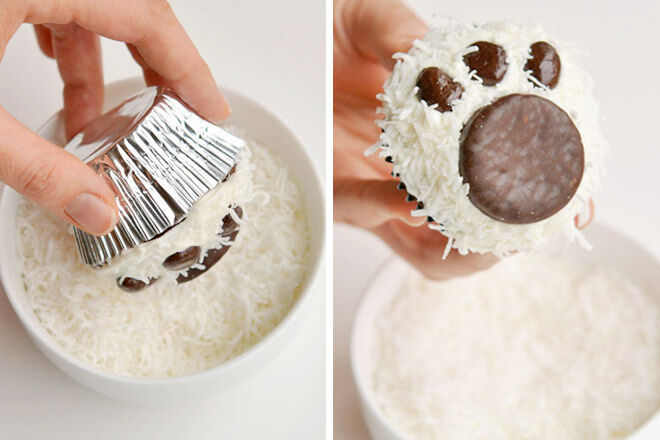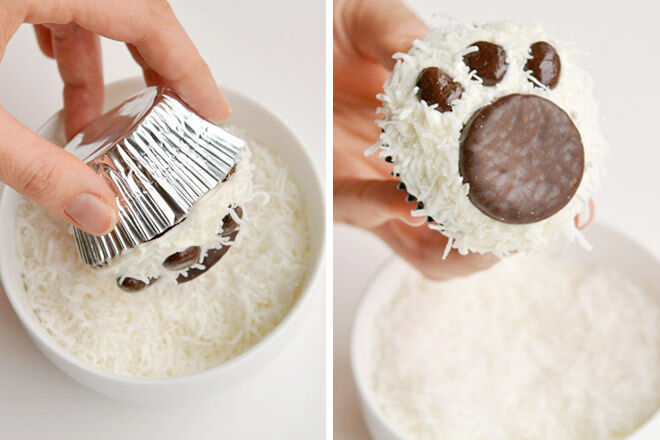 If you've been decorating the kids cupcakes with a simple swirl of frosting you've been doing it all wrong! Dunk the frosted cupcakes into desiccated coconut for the polar bear's fluffy feet then add chocolate covered raisins for the footpads. Cute! (via One Little Project)
Hidden greens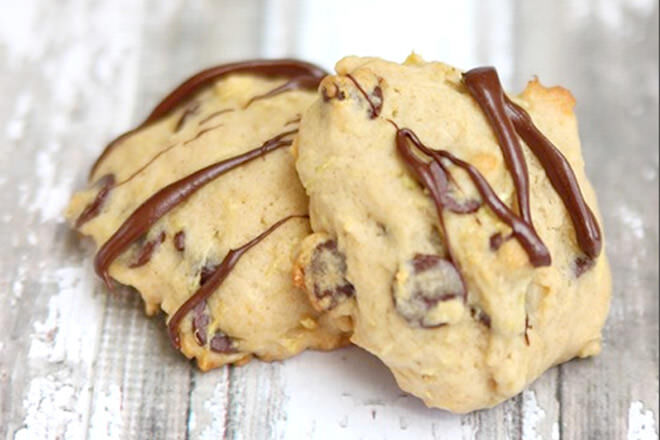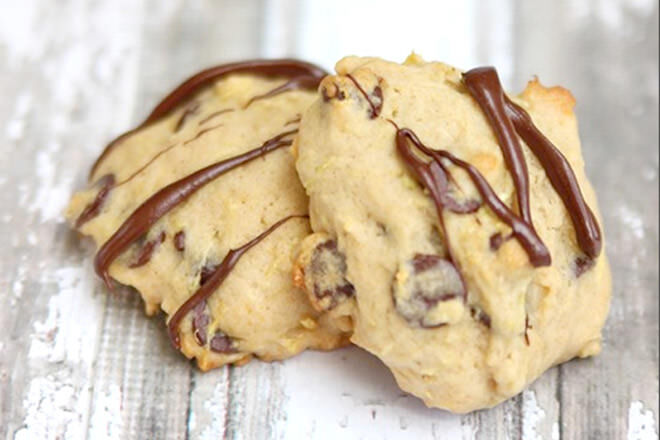 Chocolate chips, chocolate drizzle and … zucchini? Yep, zucchini, chocolate and honey combine in these drool-worthy cookies the whole family will love. Let the youngsters do the grating and they'll be amazed at how tasty the end result is! (via Mama Miss)
Fairy floss fun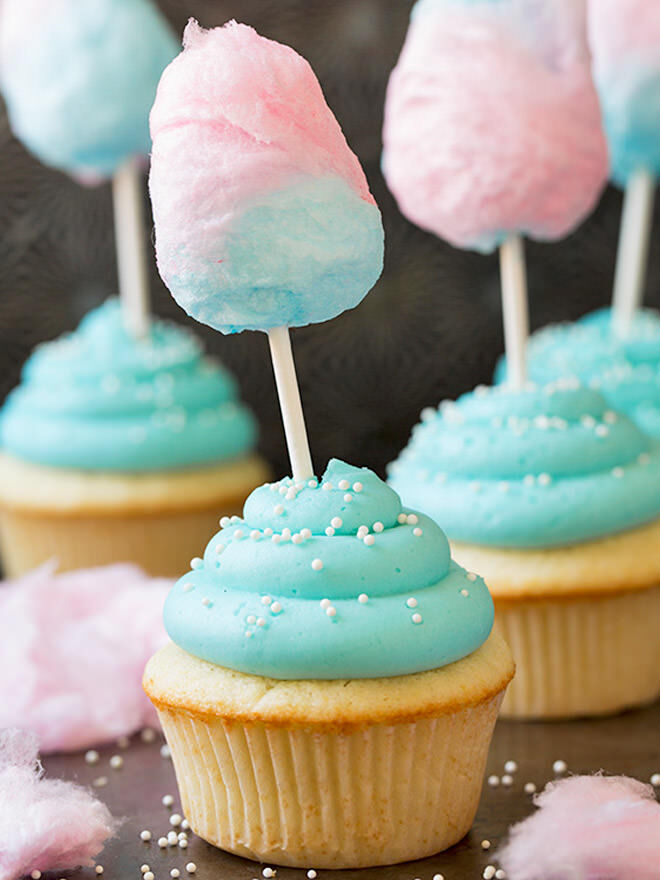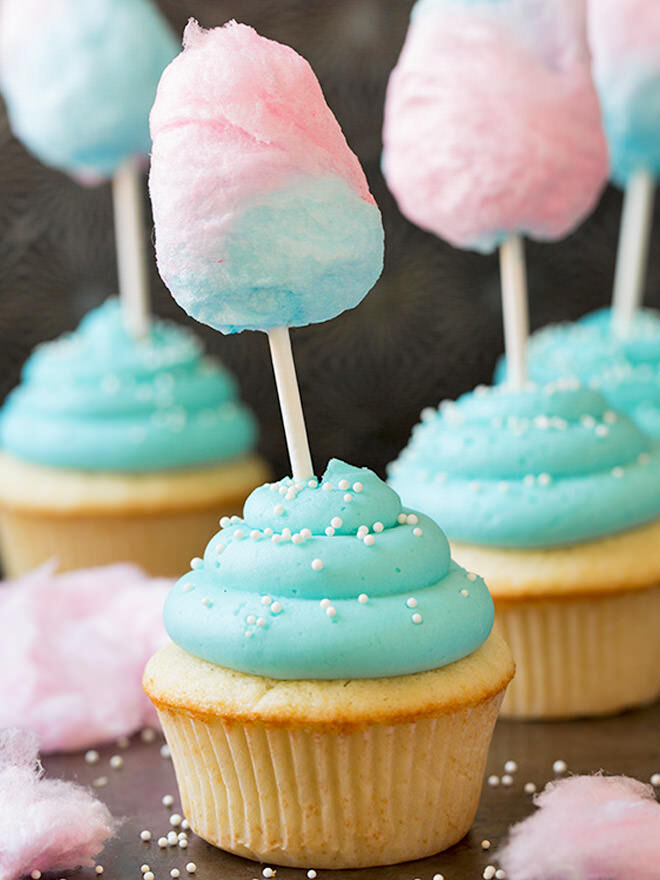 Candy floss, cotton candy, fairy floss. Just when you thought the spun sugar treat couldn't get any better it's now become a legitimate cake topper. And we're ALL. OVER. IT. It may be a challenge for the kids but we're sure they'll help to demolish them. (via Cooking Classy)
A little zing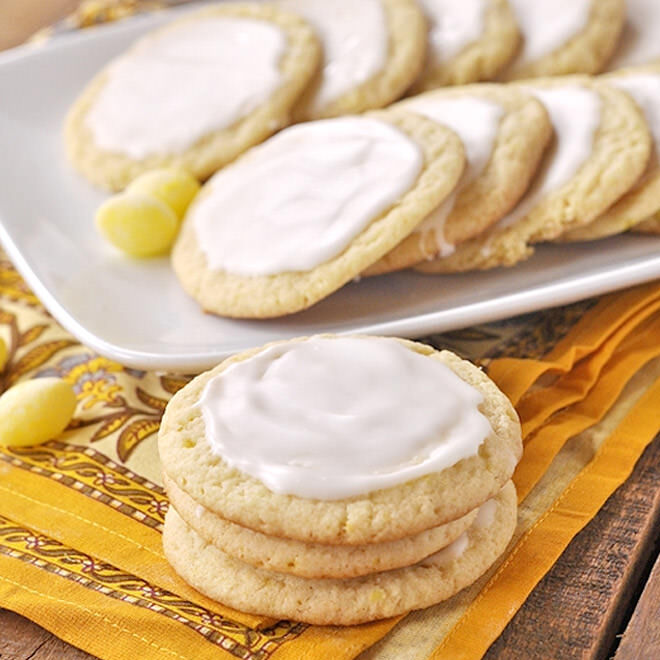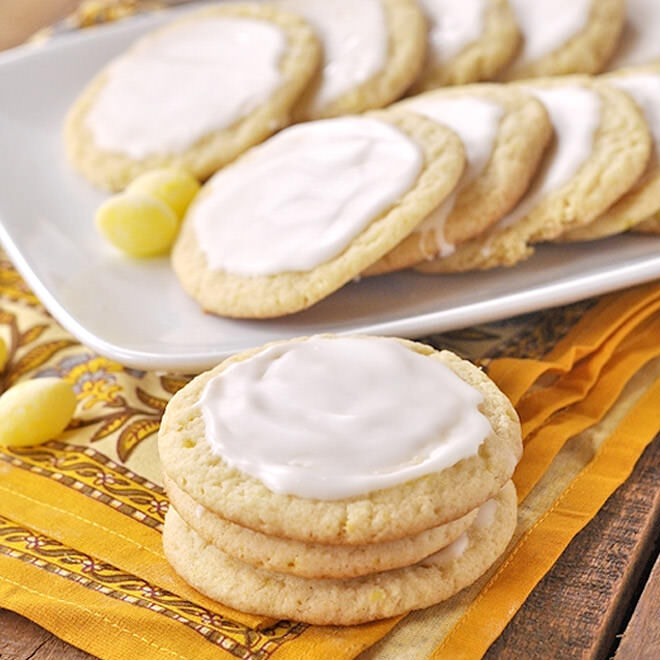 These light lemon bites are just lovely. Get the kids' sticky fingers in on the action by helping to shape the cookie dough with the back of a fork. Once baked and allowed to cool, lay the cookies onto baking paper and finish with a lemon glaze. (via Your Homebased Mom)
Oh Oreo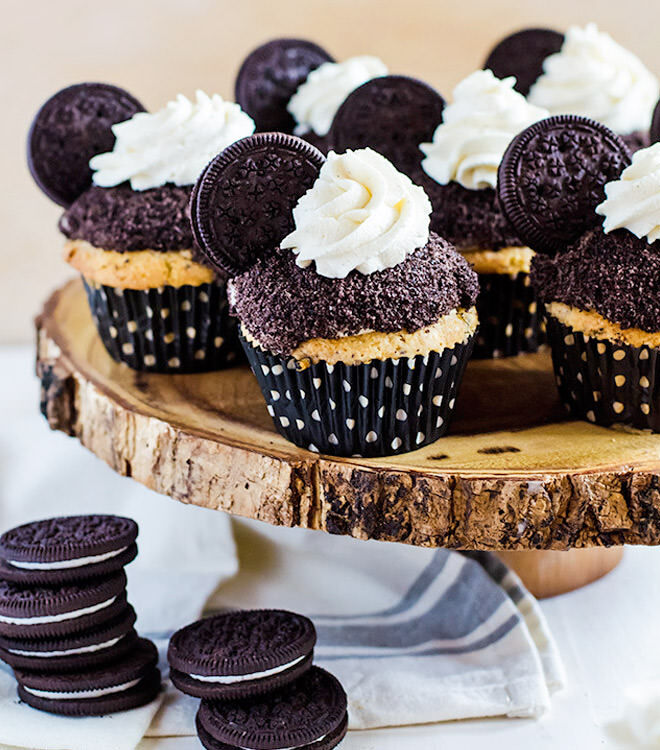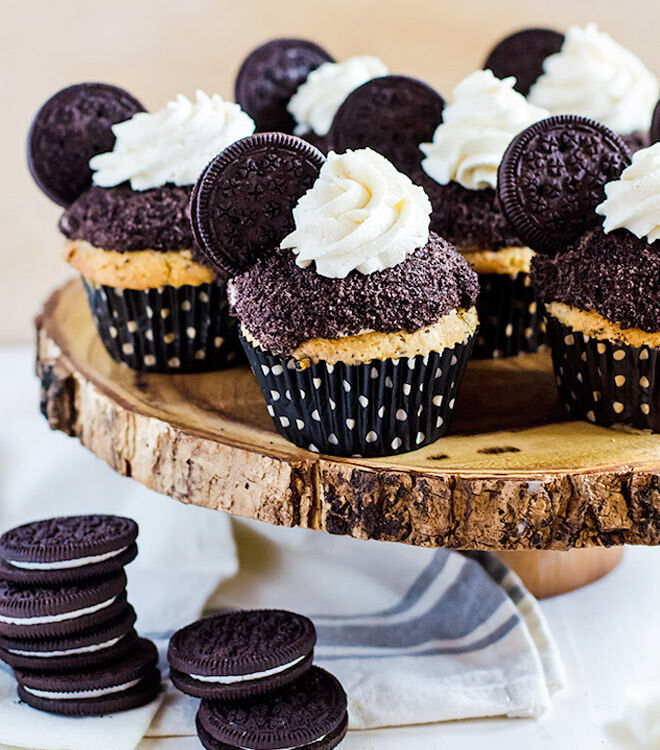 Are your kids dippers, dunkers or lickers? If they go mad for Oreos they'll love these cookies and cream cupcakes. With each cupcake containing 3 1/2 Oreos (yikes!) this recipe is a good one to bake for special occasions. (via Cookie Named Desire)
Spread the love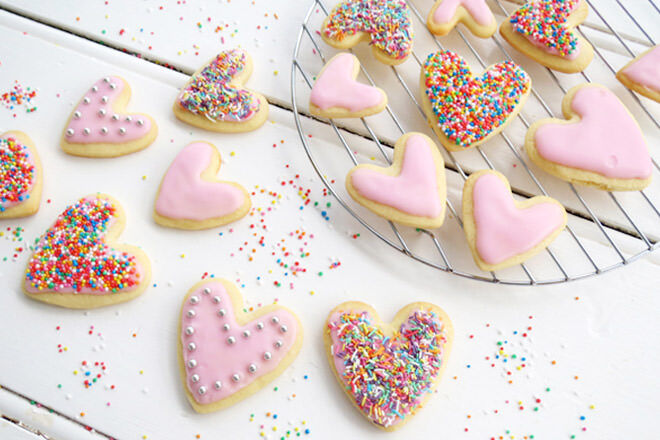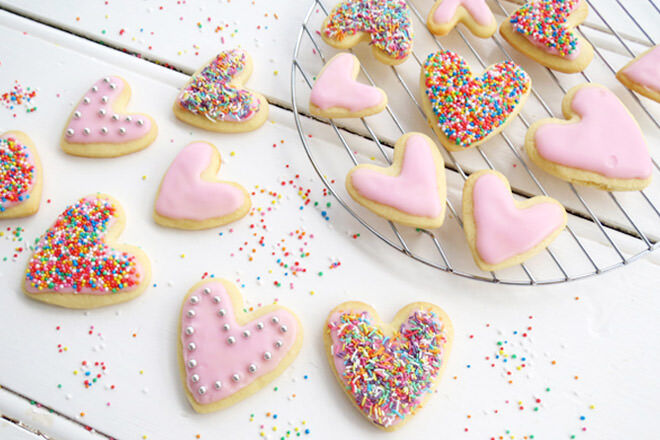 A simple biscuit dough gets stepped up a notch with super-cute heart shapes and crazy confetti. Once you have the dough rolled out and ready, grab the cookie cutter and let the kids have some fun. When your biscuits are baked and smelling great decorate with pink frosting, silver balls and colourful confetti. (via Best Recipes)
Bubblegum pop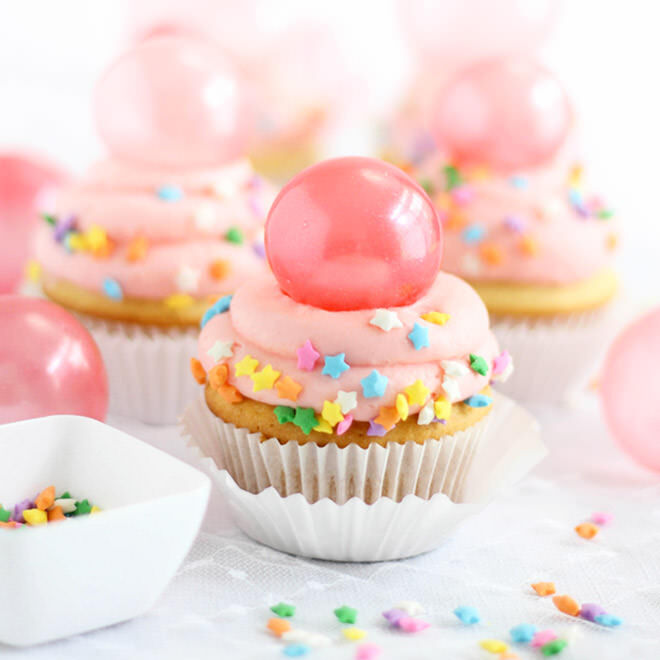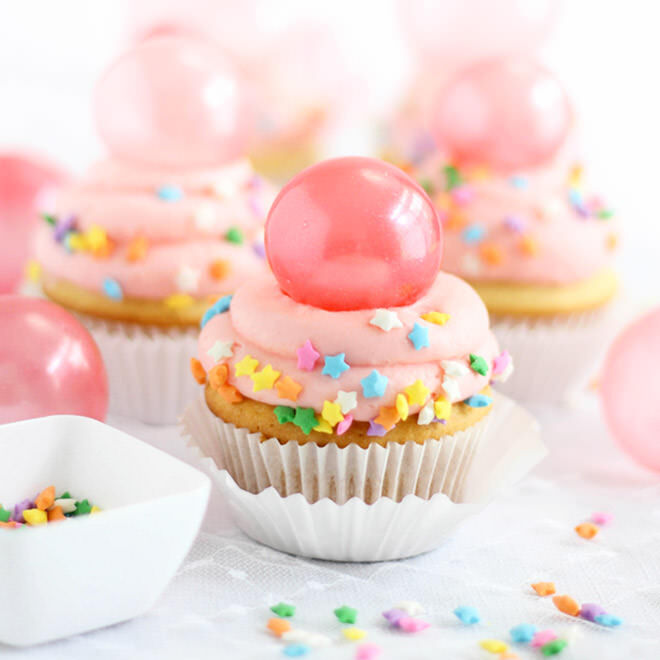 Rally the kids ready for an afternoon of baking-crafting-eating-fun. These bubblegum cupcakes take a little time to put together but boy, oh boy, are they worth it! (via Sprinkle Bakes)
Easy peasy 1,2,3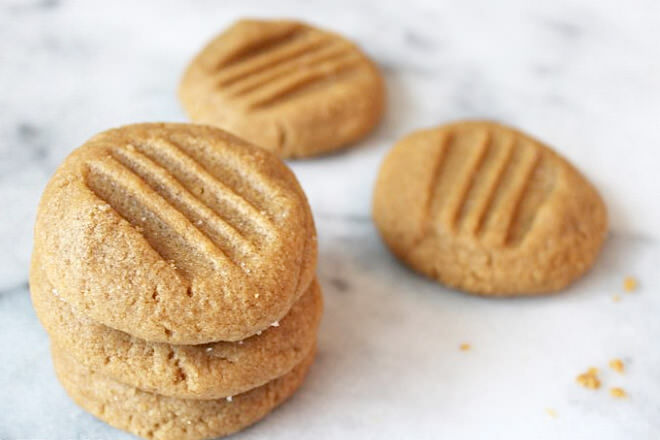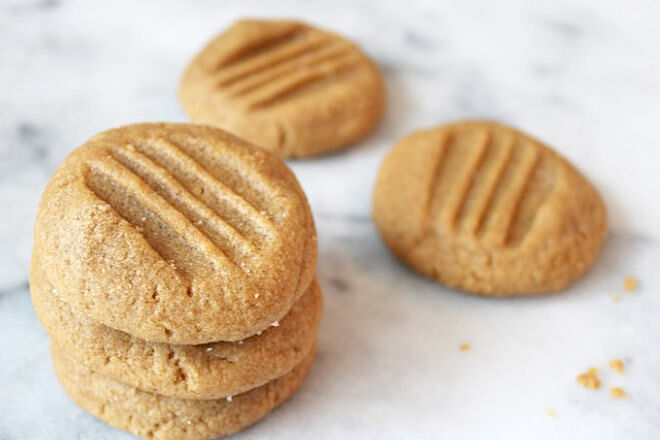 It doesn't get much easier than a 3-ingedient cookie. If your kids are ok with peanuts these little morsels are sure to please their hungry tummies. (via Popsugar)
Raspberry red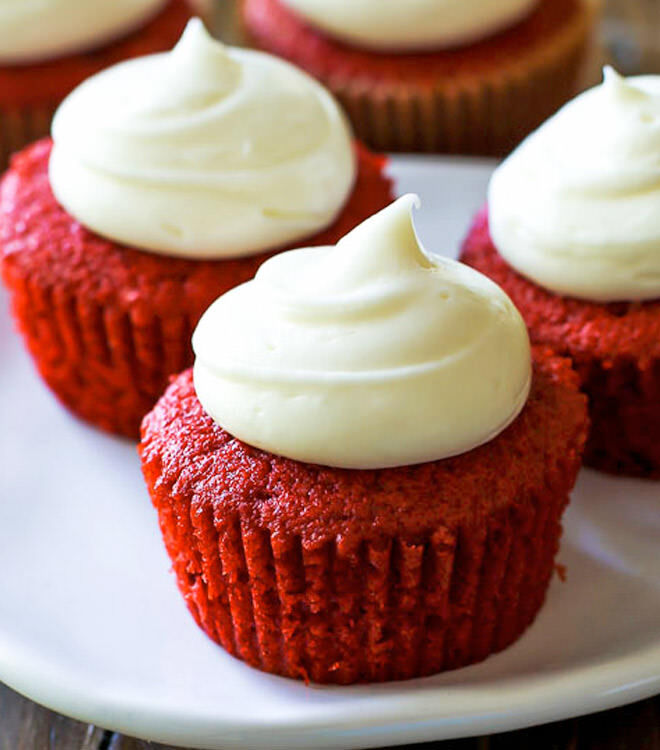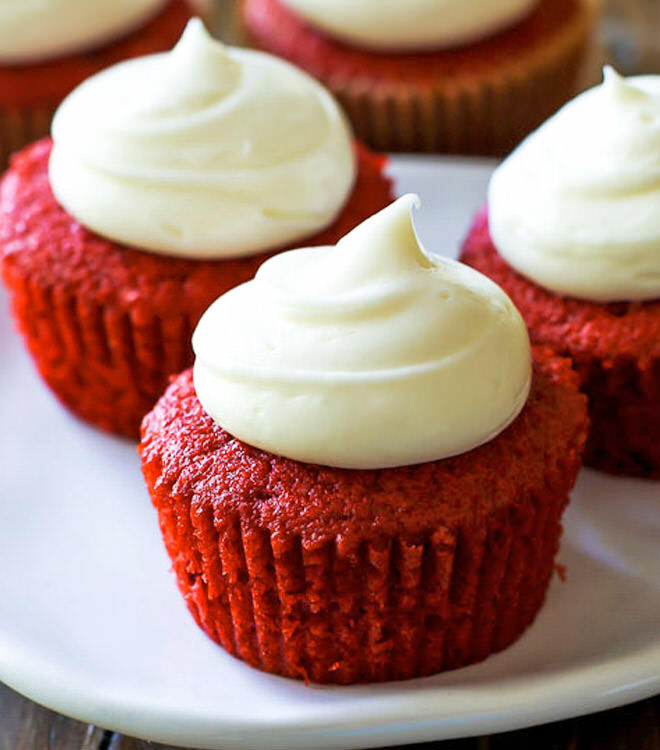 There's something about red velvet cupcakes that sends everyone into a spin. Maybe it's the decadent moist sponge or the heavenly cream cheese frosting, or the fact that they look so darn delicious on the plate! Whatever it is, these babies are a simple bake to tempt everyone's tastebuds. (via Sally's Baking Addiction)
READ MORE
• 5 kid-friendly fish dishes the family will love
• 13 ways to pimp your potato
• Stick'em up! 17 fun foods to put on sticks