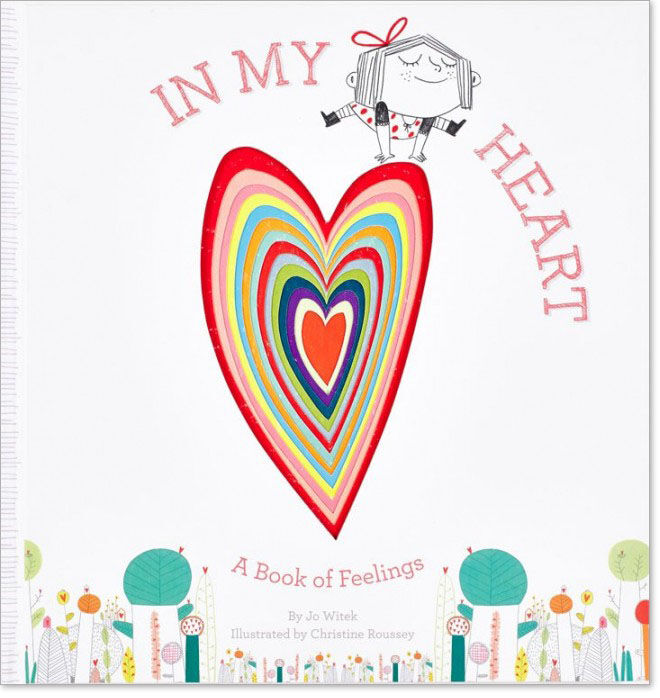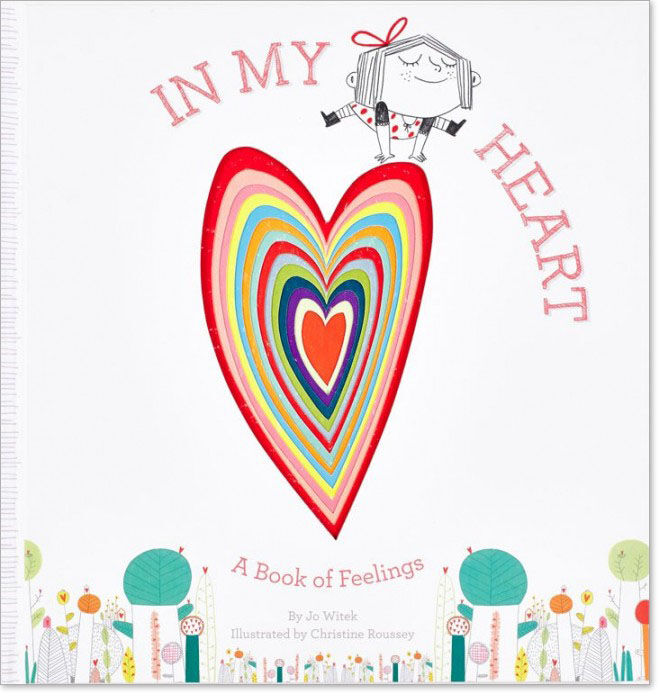 Our hearts are capable of feeling many things, from happiness to sadness, hope to fear. And of course a little bit of silliness too!
In My Heart: A Book of Feelings by Jo Witek explores the heart's many moods and the way they make us feel. Using simple but lyrical language, the book explores how different emotions make us feel, physically.
Sometimes my heart feels like a big yellow star, shiny and bright.
I smile from ear to ear and twirl around so fast,
I feel as if I could take off into the sky.
This is when my heart is happy.
From the chilly breeze of fear tickling your neck, to bravery empowering you to stand tall and touch the clouds.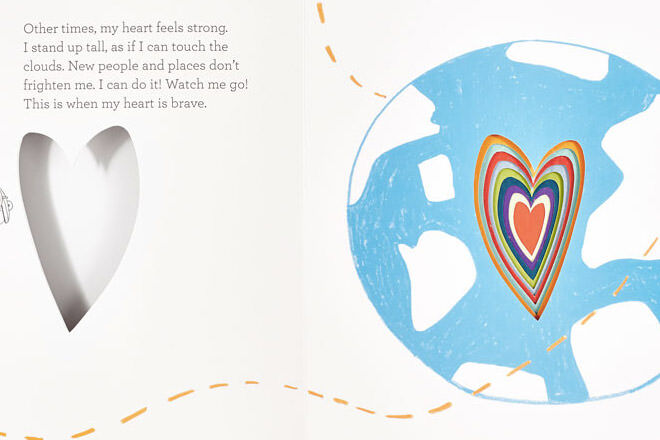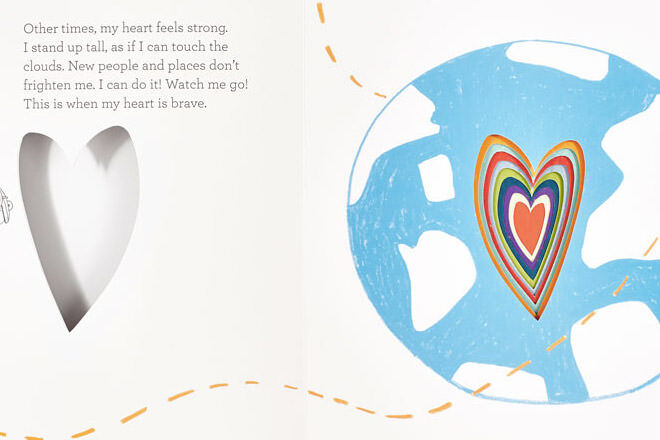 The whimsical illustrations – they look like they are drawn in lead pencil and coloured in by hand – are playful and fun, bringing the emotions to life.
On the right hand side of the spread and the front cover is a gorgeous die-cut heart which decreases in size as we walk through each emotion. A layer-by-layer exploration of each feeling.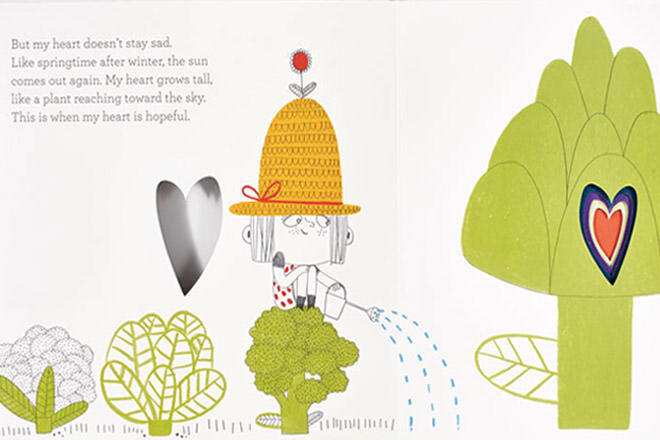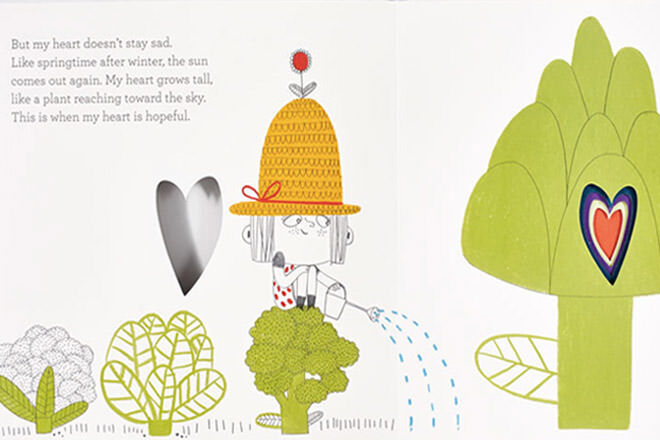 We love that this book doesn't label particular emotions as "good" or "bad". They're simply feelings that come and go and the same heart that is happy can also feel angry or shy.
It is a great one for introducing toddlers to how different emotions affect them and giving them language to discuss them. Definitely deserving of a spot on the bookshelf!
You can buy your copy here ($16.16).