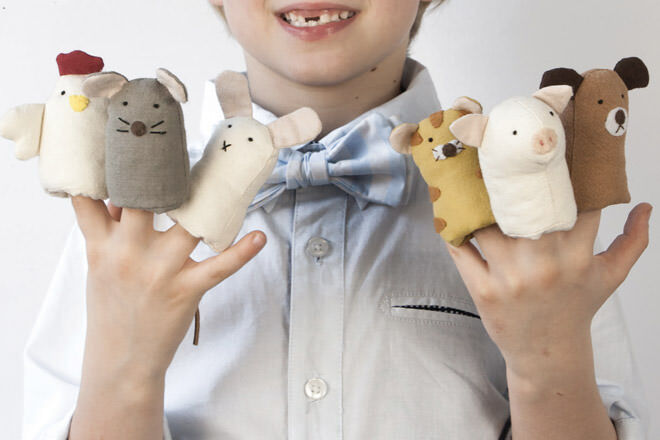 Singing about Old MacDonald will take on new life with these sweet farm finger puppets from Down to the Woods.
This farm has a chicken, a mouse, a dog, a rabbit, a cat and of course a pig. They come beautifully bundled in a jar for easy storage and convenient gifting.
And once you've sung your final e-i-e-i-o for the day, the animals can either head home to rest in their jar or they will look gorgeous standing on a shelf until next time Old MacDonald comes a-calling!
Available from The Woodsfolk ($44.95)