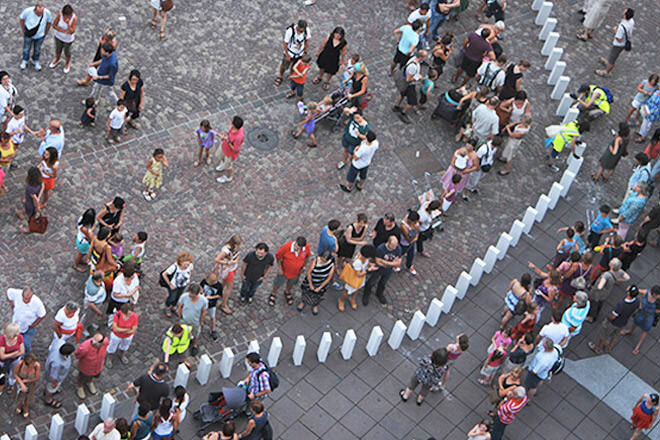 Arts Centre Melbourne presents – Dominoes
On Saturday 6 February Arts Centre Melbourne's Dominoes arts project will see thousands of concrete breezeblocks winding along paths and laneways, through buildings, squares and promenades.
An Australian premiere, the Melbourne event is the first time Dominoes has been presented outside of Europe after "falls" in more than 10 European cities including Copenhagen, Marseille, Helsinki and Ljubljana.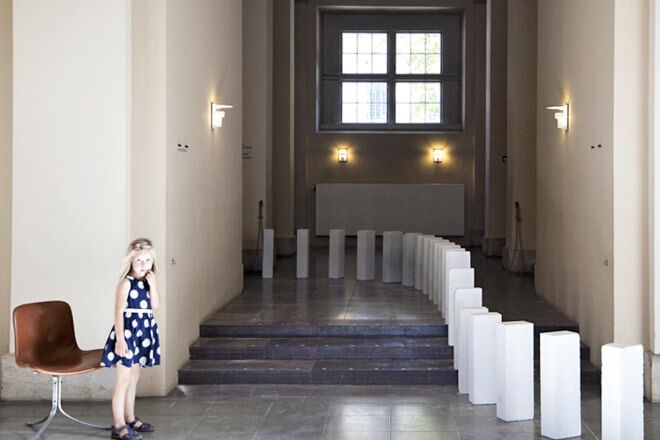 From 1pm, Arts Centre Melbourne's team of more than 300 volunteers will build the domino line which will weave almost 2km through the city.
The first domino will fall at 5pm at the Melbourne Town Hall and the line will take approximately 25 minutes to reach Arts Centre Melbourne, where a spectacular finale will take place.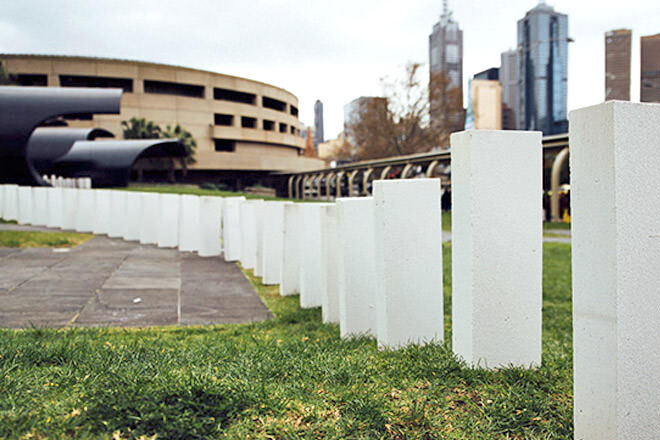 The domino chain starts at the Melbourne Town Hall and winds its way through the city to Arts Centre Melbourne.

Arts Centre Melbourne
Getting there
100 St Kilda Road,
Melbourne,
VIC 3004
By tram
Trams that stop in front of Arts Centre Melbourne (stop number 14)
3, 3a, 5, 6, 8, 16, 64, 67 and 72
By train
Get off at Flinders Street Station in Melbourne CBD and walk for a couple minutes toward St Kilda Road.