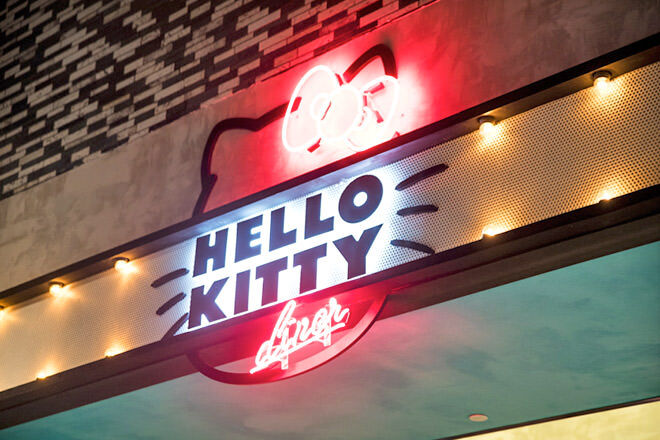 Sydneysiders couldn't help but notice that a certain white feline with a penchant for pink has taken up residence in Chatswood. Mum's Grapevine headed to the Hello Kitty Diner to see how she's settling in.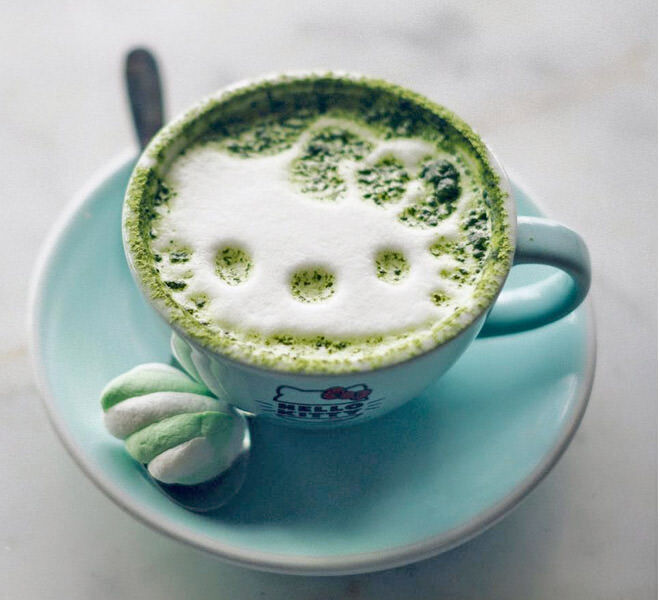 Abandon any notion of healthy eating at the door – especially when there is a freak shake on the menu! A milkshake on steroids, the freak shake is a milkshake topped with cream and a donut. Our mini-grapeviners gave both the donut and the shake the thumbs up, but we definitely suggest that one between two is more than enough for the younger kiddos.
While your kids ride the sugar roller coaster, you can get your caffeine and kitty hit at the same time with the cutest cappuccinos and matcha lattes you have ever seen.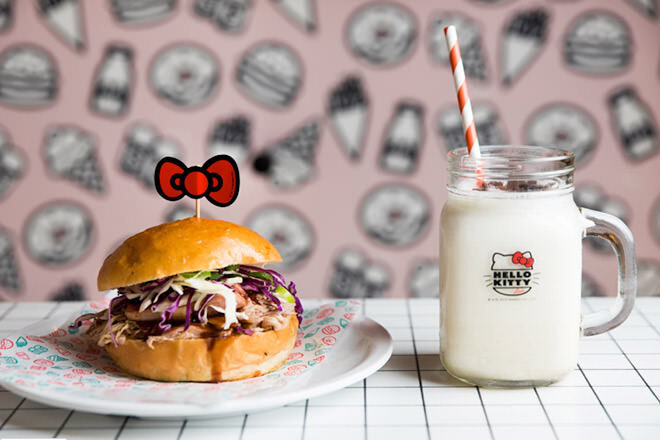 If you are looking for a more substantial meal then check out the burger selection. The vegetarian burger is a lick-your-lips combination of tofu and eggplant, while the popular pulled pork burger will keep any carnivores happy. The $12 kids meals with a cheeseburger, shake and fries will certainly fill up hungry little tummies.
The Hello Kitty Diner opens at 11am.  Arrive early to avoid the lunchtime queues!
Getting there
436 Victoria Ave, Chatswood, NSW 2067 
(Images via Broadsheet & Hello Kitty Diner)