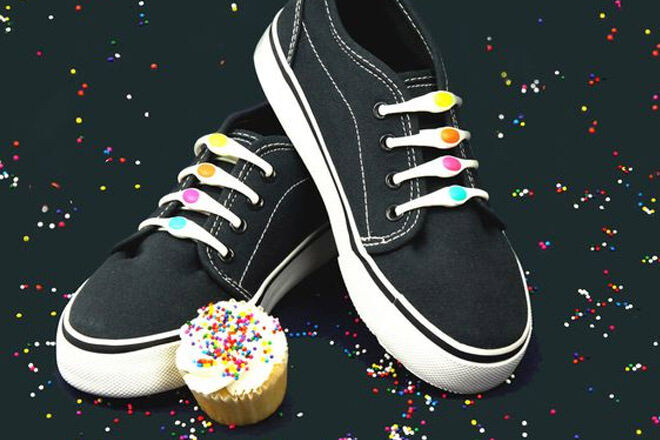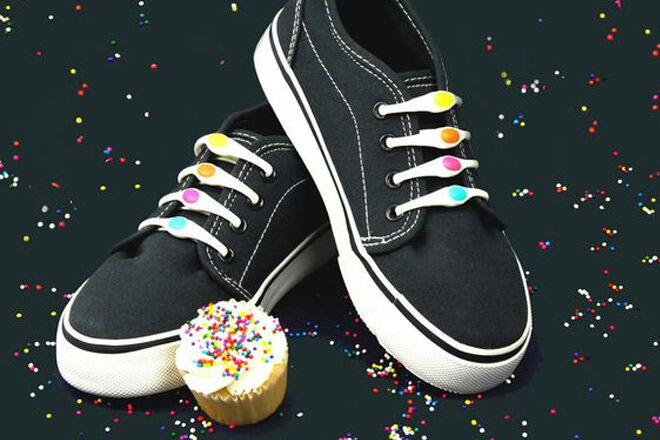 Kids love sneakers. Let's face it, lots of adults love sneakers too! They are fun, comfortable and you can do just about anything in them. But shoelaces? Blah. No one loves shoelaces. So do away with those trip-inducing laces and embrace this stretchy, no-tie alternative. Hello, Hickies!
Name aside, these little elastic loops are a little piece of sneaker genius. They turn any pair of lace-up shoes into slip-on shoes, without giving up any of the snugness or comfort of the fit.
They're super easy to use and are adjustable. Just slip them through the eyelets in your kiddo's kicks and click into place. You can experiment with different threading techniques to get the right fit, but once they're in, they're in! No more fiddling or tying required.
Fits all adult shoes and kids shoes (from size 8 with tight lacing).
Available from Amazon ($24.99)