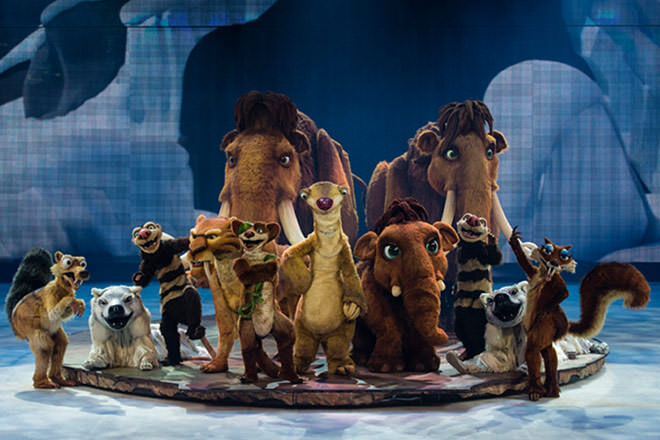 FREEZE! We've got some news that will stop you in your tracks. ICE AGE LIVE! A Mammoth Adventure has taken the world by ice storm and now it's headed for Australia!
The Ice Age movies are cool, but this spectacular live show sees the cool factor hit subzero temperatures.
Your kids will love the new storyline (we'll get to that next) but it's the ice skating, aerial arts, acrobatics, dance, songs, puppetry and movie clips that make this production a must-see.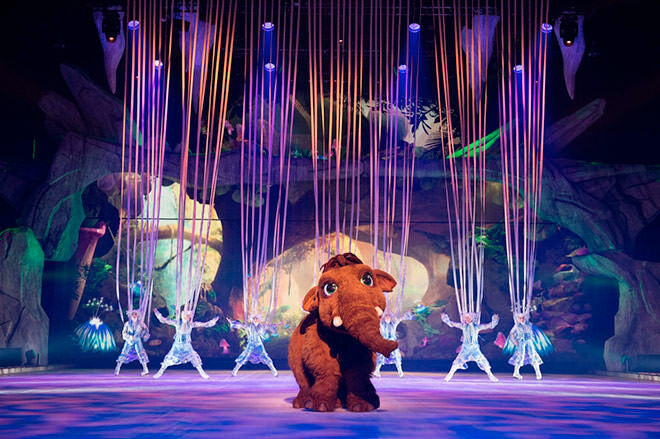 ICE AGE LIVE! is the show that memories are made of. It's not just big, it's MAMMOTH! It's kind of like Cirque du Soleil jumped in a time machine and backflipped to the Ice Age.
Which is no coincidence, because some of the brains behind Cirque du Soleil are working on this production. Anyway, you can see that we're excited about this whole ice skating/circus/movie combo thing!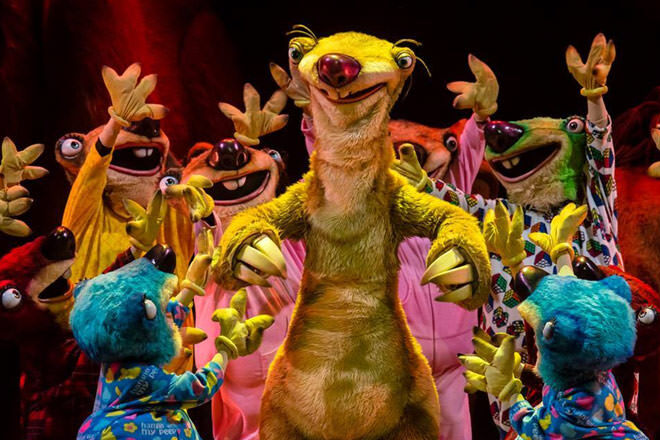 Another thing that we're excited about is the story. All your favourite Ice Age characters have jumped off the big-screen onto the stage – Sid, Manny, Diego, Scrat, Ellie and Peaches – and they're joined by some critters you haven't met yet.
Without giving too much away, the story goes like this. Sid, Crash and Eddie step on the toes (not literally…) of an evil bird called Shadow. Shadow takes revenge by kidnapping Crash, Eddie and Peaches.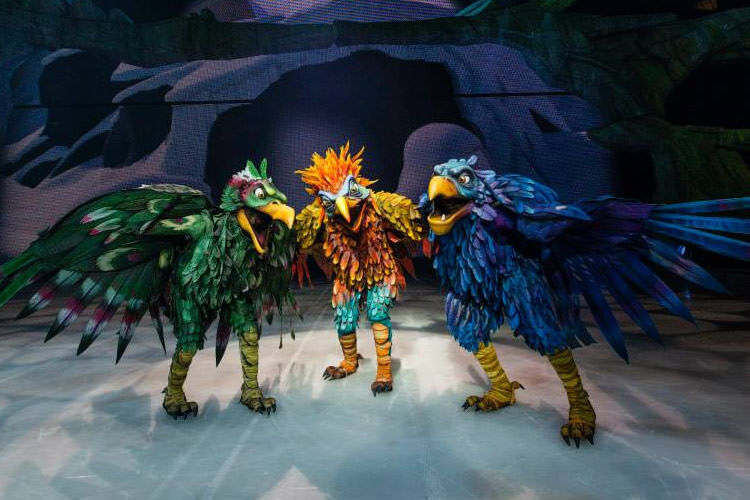 So then it's up to Manny, Diego and Sid to rescue them and save the day, the Ice Age way! And for once, Scrat the saber-toothed squirrel (try saying that fast) has more on his mind than just acorns.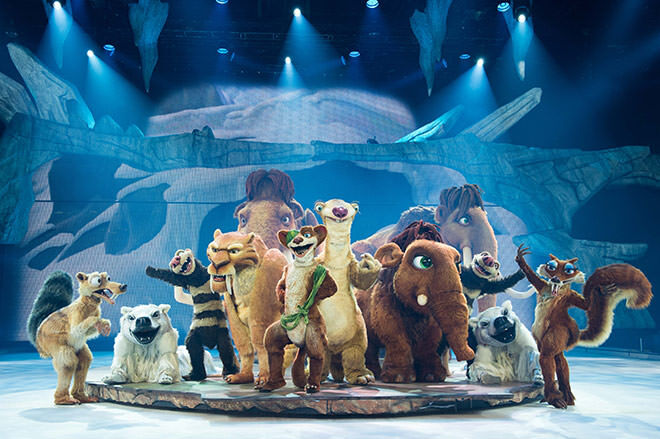 The sets are absolutely spectacular. You'll journey through forbidden lands, spooky tunnels and an enchanted garden, without leaving your seat. Which is good, because keeping tabs on the kids is much easier when you're all sitting down!
This show will go down in your family's folklore, so hide your acorns and get your skates on – tickets are available now!
Tour dates
Newcastle Entertainment Centre, NSW 25-27 March, 2016
Brisbane Entertainment Centre, QLD  1-3 April, 2016
Hisense Arena, Melbourne, VIC 8-10 April, 2016
Allphones Arena, Sydney, NSW 15-17 April, 2016
Perth Arena, WA 22-24 April, 2016
Tickets
There are lots of different ticket options, including a Meet & Greet package that sees your V.I.P (Very Important Preschooler) coming face-to-face with ICE AGE LIVE! characters after the show. Minds blown!
See all the options and buy your tickets here