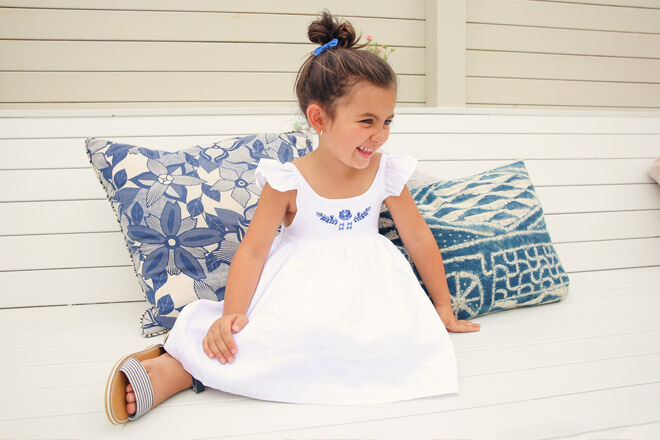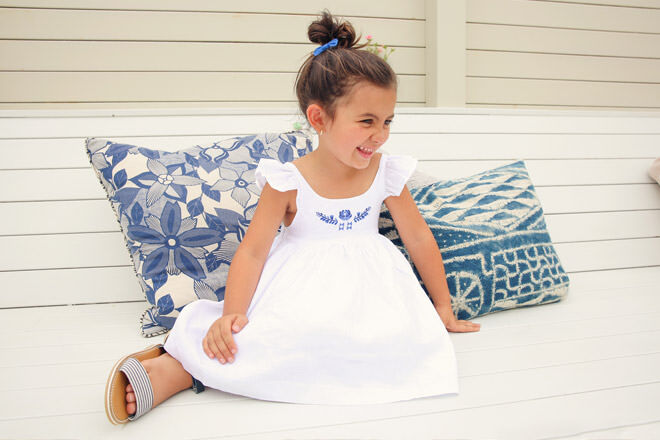 We adore Lacey Lane's style – it's a little bit vintage, a whole lot girly and instantly makes us feel all happy and warm inside! And their new Blossom Dress is the sweetest new addition to the Lacey Lane stable.
This dress is born to heirloom status. The simple blue-on-white embroidery and graceful style thumbs its nose at trends and proudly proclaims itself a classic. We can see it being passed down and around the family for all to enjoy.
The Blossom dress will make your little girl feel like the beautiful bloom she is.
Available from laceylane.com.au ($64.95)