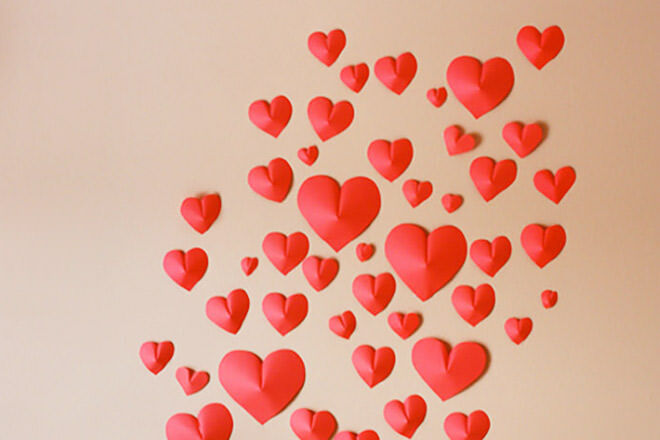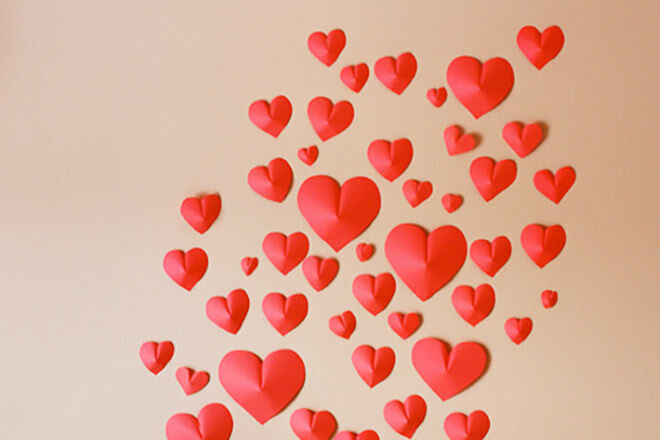 Spoiling your sweetheart on Valentine's Day can be done without weeks of planning or blowing the monthly budget (we promise!). To help you dazzle your darling we've scoured the web for some brilliantly unique ways you can add a bit of last-minute fun and funk to the day of love.
Here are our favourite 15 ways to make this Valentine's Day the best yet!
READ MORE:
• Valentine's date night at home: 14 fun ideas
• 21 easy Valentine's recipes
• 13 Valentine's Day activities for the little ones you love!
A morning family feast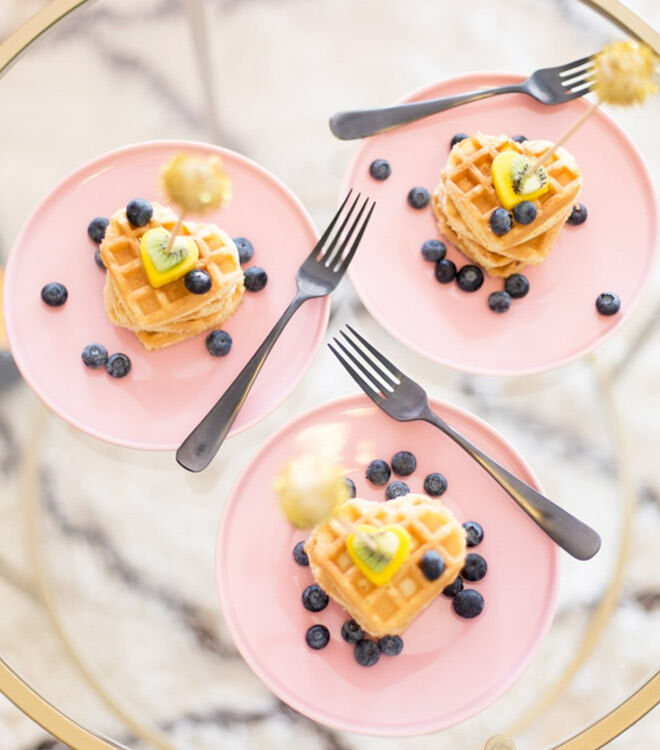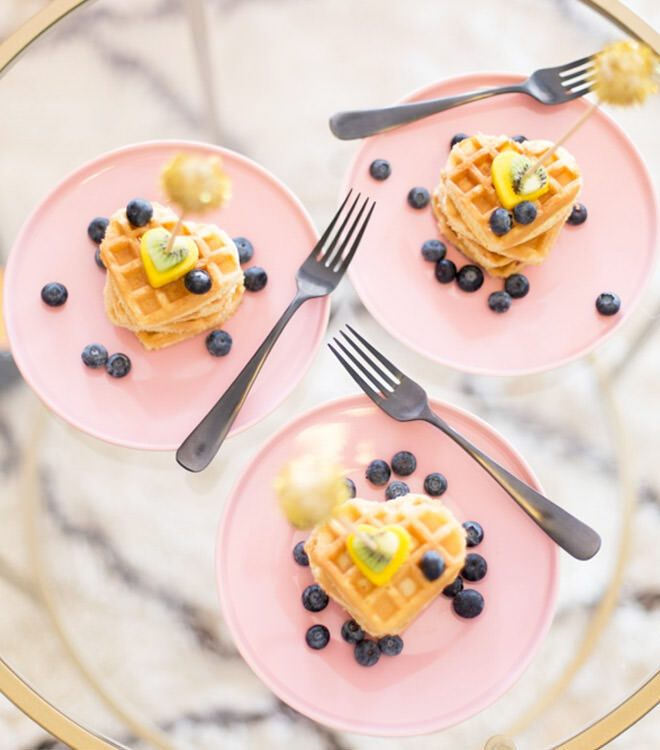 Keep your little loves happy with a special family feast on Valentine's morning. Fresh fruit and heart-shaped waffles – seriously yum! (via Lovely Indeed)
Cover the mirror in love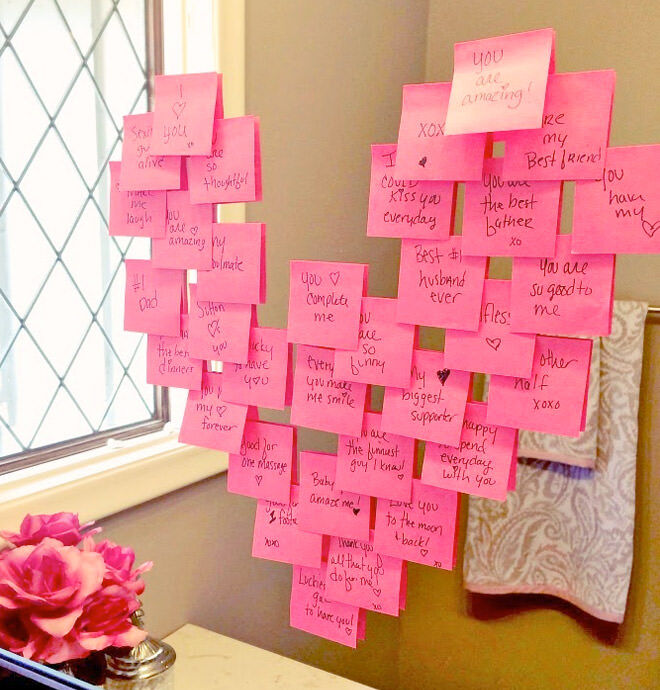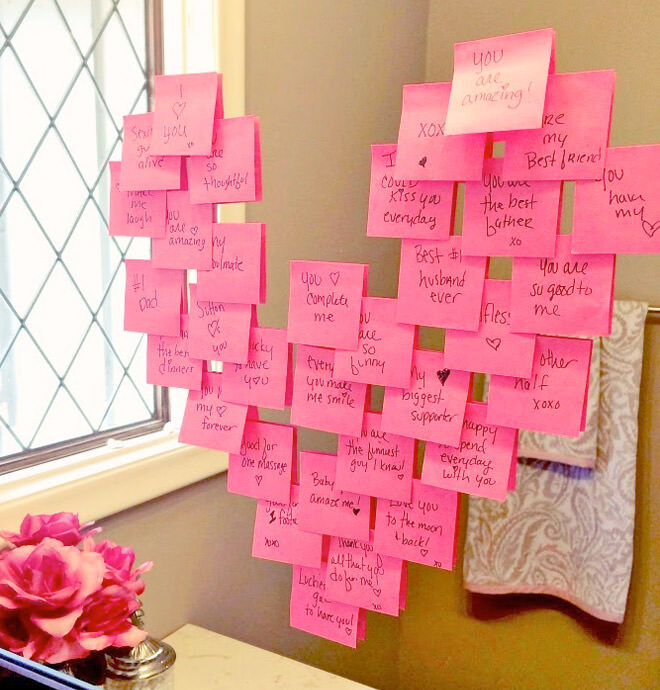 Not enough room to pen your passion in a card? Cover your hallway mirror with love post-its! Your beloved can grab one on the way to work and keep it close all day. Aaawwww. (via Cella Jane)
Make it count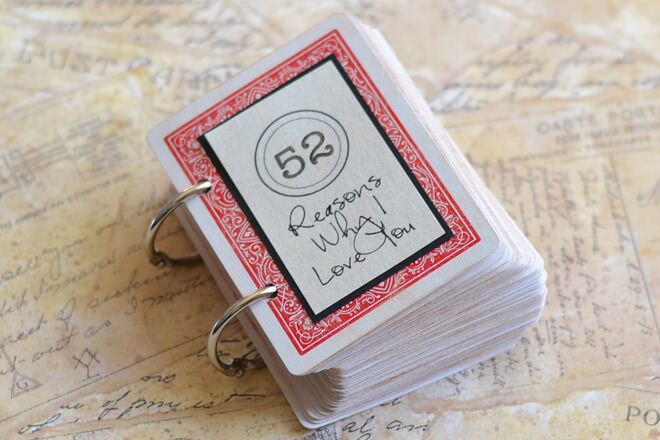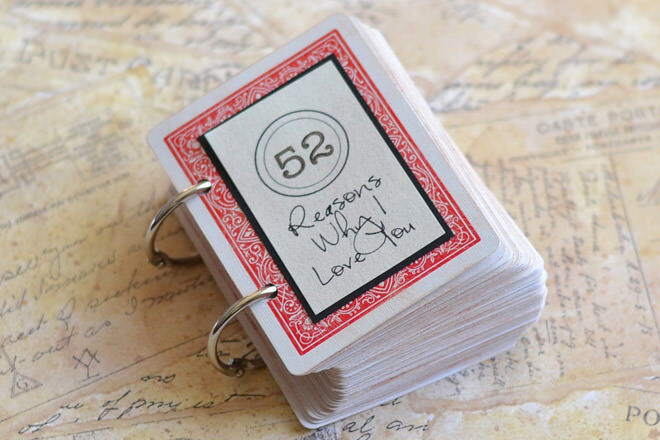 A gift they can treasure forever. Count down the reasons why you love them and give them your heart (and your clubs, spades and diamonds!) with a simple pack of playing cards. (via A Vegas Girl at Heart)
Have fun with fruit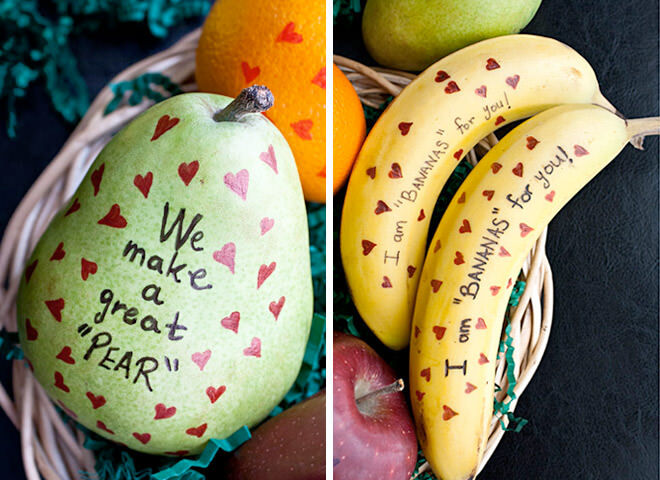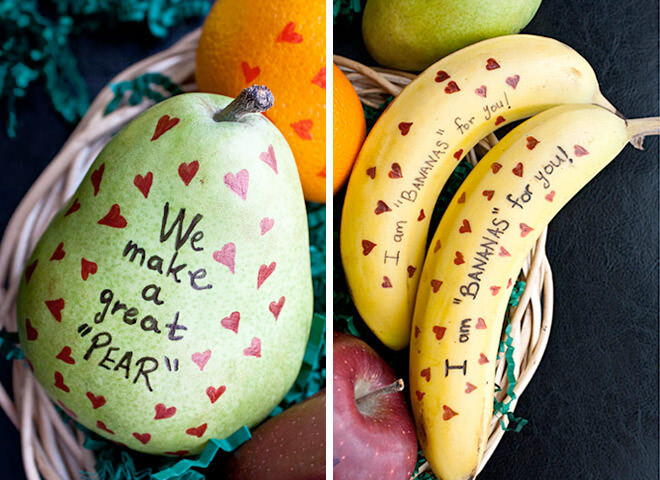 This Valentine's Day falls on a Sunday. If your partner is hard at work here's a cutesy way of sneaking some love into the lunch box. Puns 100% intended. (via Cake Whiz)
Love pins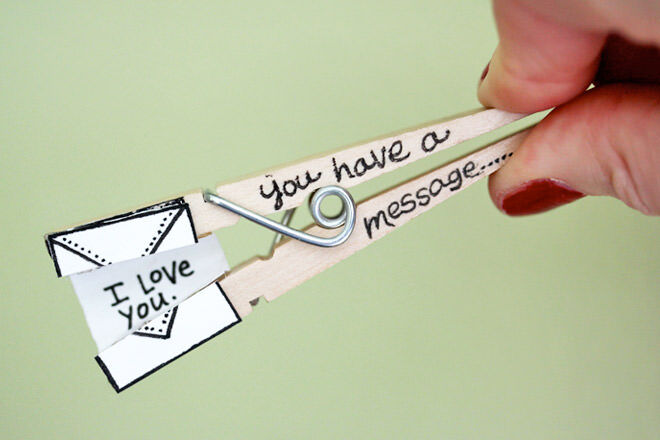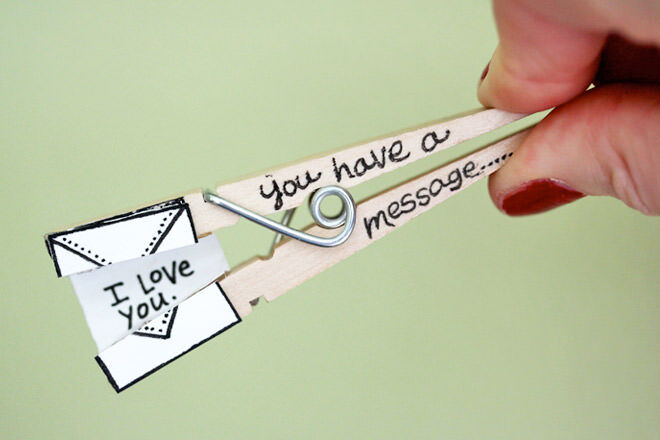 Leave little love pins lying around the house for your honey to discover. The hidden messages can be whatever you want and even be clues to a playful treasure hunt! (via Dish N Tell)
Have your heart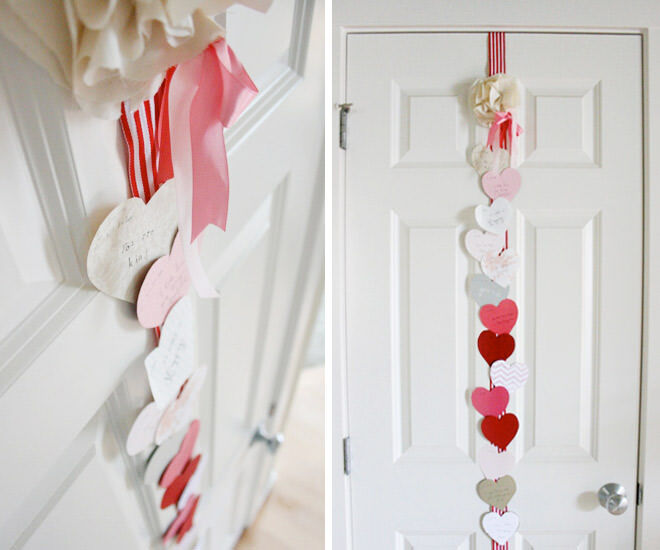 Give your beau a bundle of love. Place a ribbon over your door and add a heart with a written message on each of the days leading up to Valentine's. (via Jones Design Company)
Something for the stomach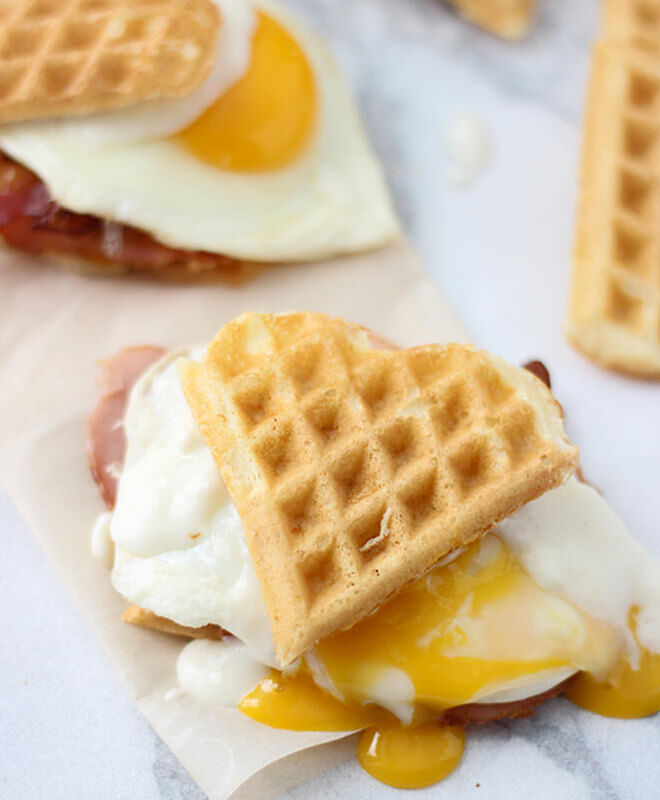 Your other half may not have much of a sweet tooth, so here's a little savoury somethin' somethin' to make them (and their tummy) happy this Valentine's. (via Cooking for Keeps)
Fill the room with love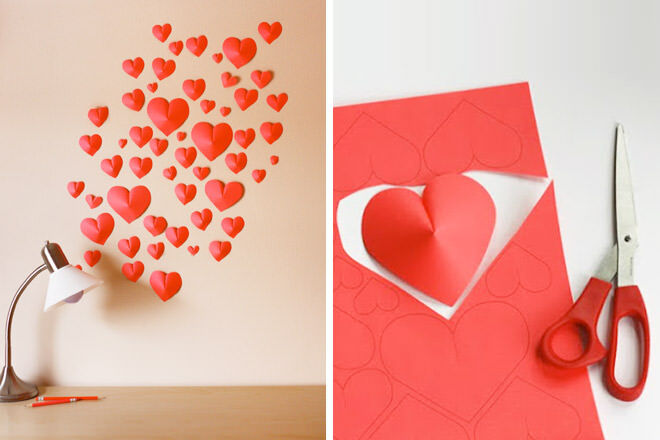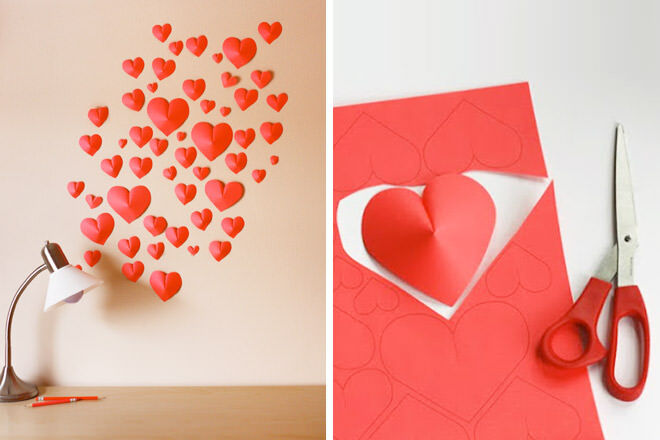 Make your love POP with a wall of paper hearts. There's a little cutting and drawing involved but the end result is so worth it! (via How About Orange)
Nailed it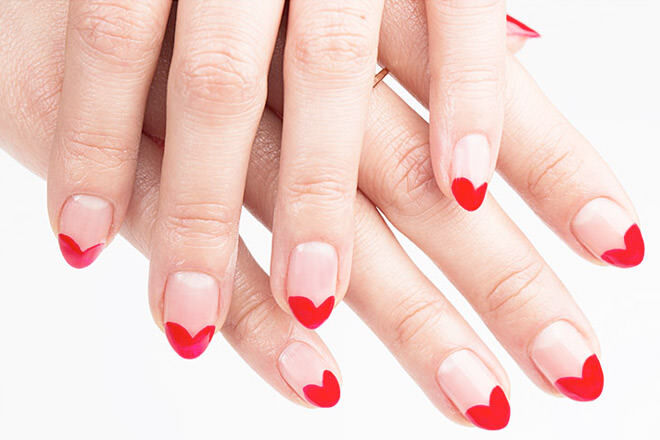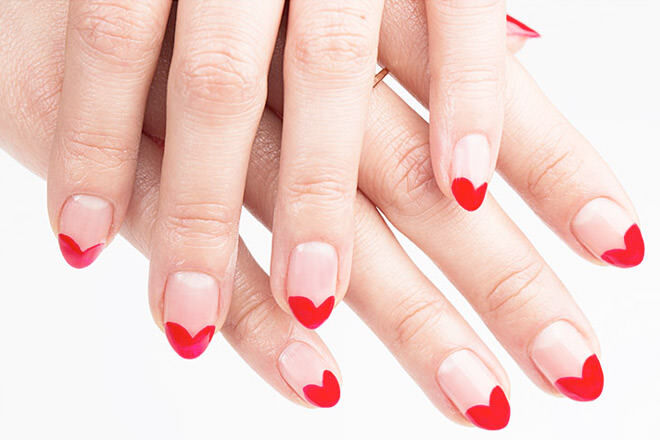 We all feel good after a girlie pamper and manicure. And when you feel good, they feel good! Nail the Valentine's look with these rosy tips! (via Cosmopolitan)
Let love lead the way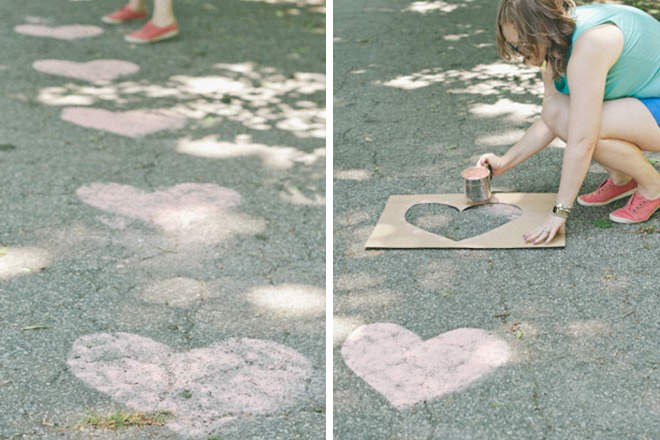 Lead your dearest to the front door by dusting flour hearts for their journey home. Cute! (via A Practical Wedding)
Let your love shine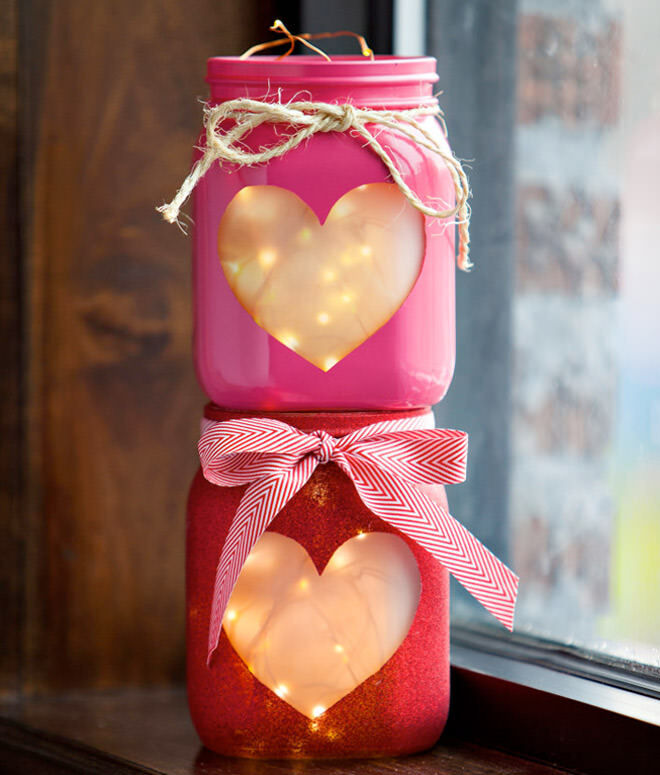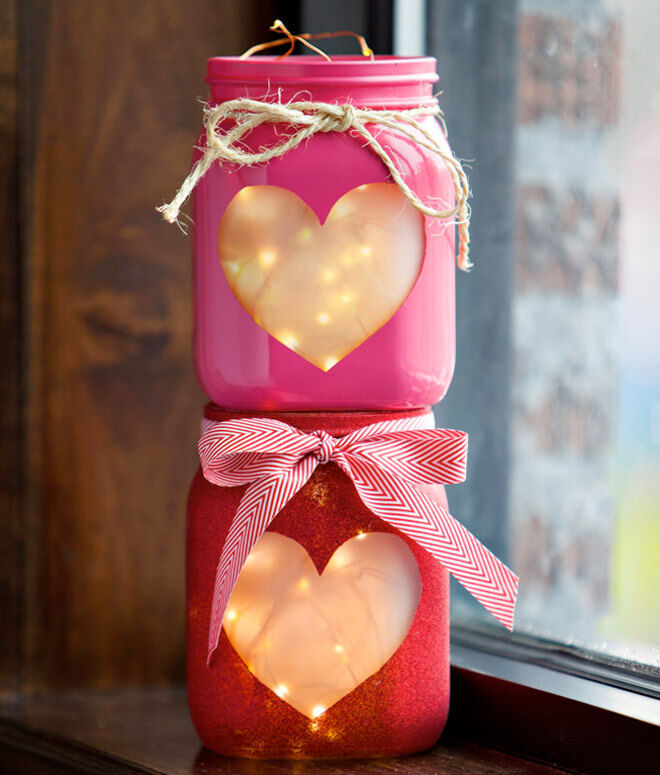 Date night at home this year? Dim the lights and turn up the romance with these sweet homemade heart lanterns. (via Lights)
Time for tea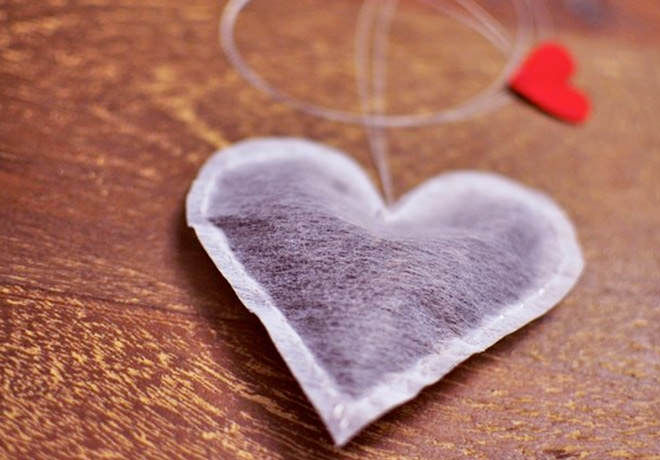 Your cuppa just got loved-up! Make heart-shaped tea bags and enjoy a cosy afternoon with your beau. (via DIY Enthusiasts)
Stacks of love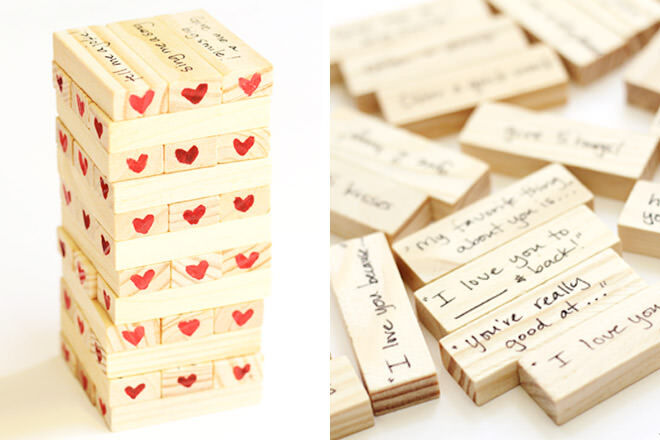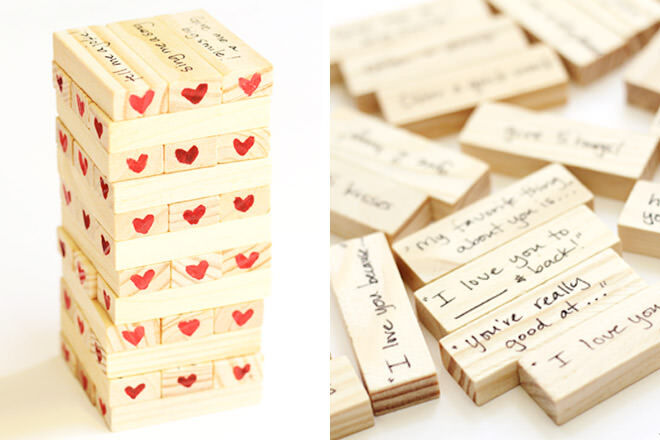 Like Jenga, but stacked with love! Play the Valentine's Day tumble game and let everyone know how much they're adored. (via Tried and True)
Make the bed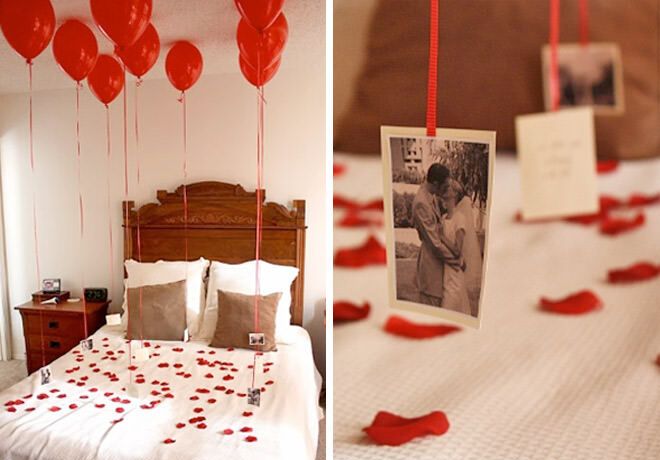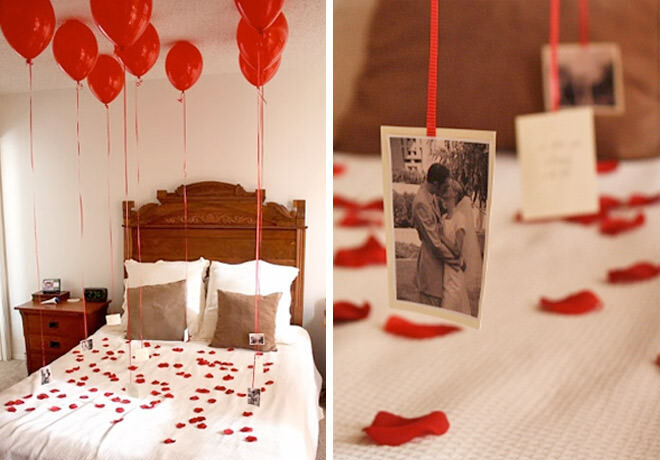 If it's your turn to make the bed this weekend, make it extra special. Attach photos of the two of you to red balloons hanging from the ceiling and cover those crisp white sheets in scented rose petals. (via Everyday Art)
A sweet love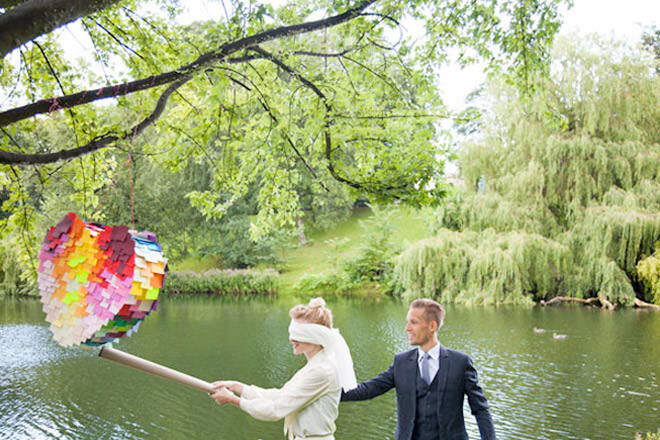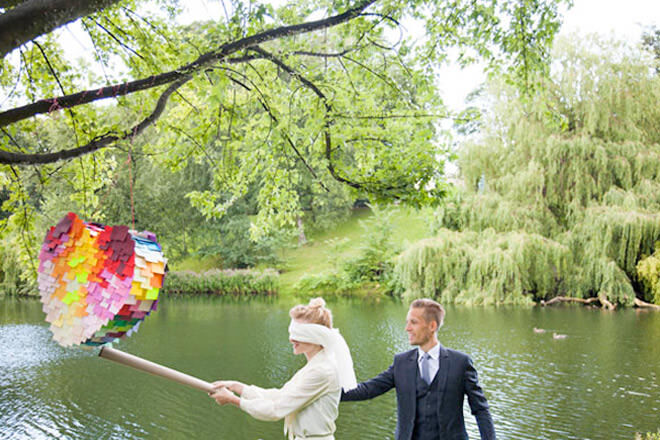 Have a smashing time this Valentine's Day and craft your own heart piñata filled with affectionate messages and lots of lollies! (via Brooklyn Bride)
Flip it
Give your loved one a kiss in their pocket. For times when they miss you like crazy, this fab little flip book is the perfect way to blow them sweet smooches from afar. (via Colour Me Katie)
READ MORE:
• Valentine's date night at home: 14 fun ideas
• 21 easy Valentine's recipes
• 13 Valentine's Day activities for the little ones you love!