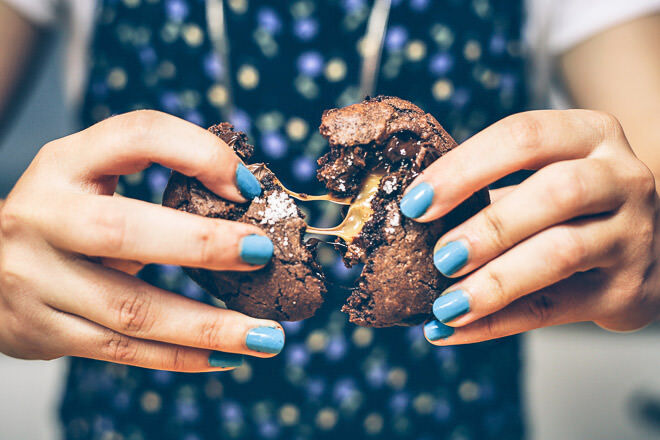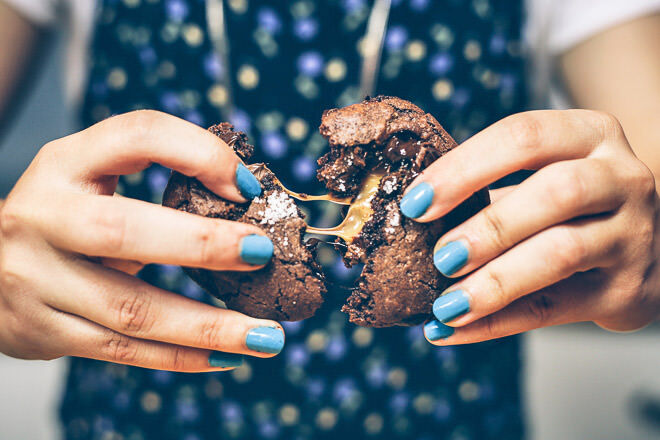 Nutella – there's simply nothing else quite like it. Spread it onto crepes, sandwich it between two cookies, wrap it in flaky pastry or grab a spoon and eat it straight from the jar (who are we trying to kid?)
In honour of our favourite condiment (and in celebration of World Nutella Day on the 5th February) we've put together 19 heavenly Nutella recipes you'll want to wrap your mouth around.
You're welcome!
Come to me, cake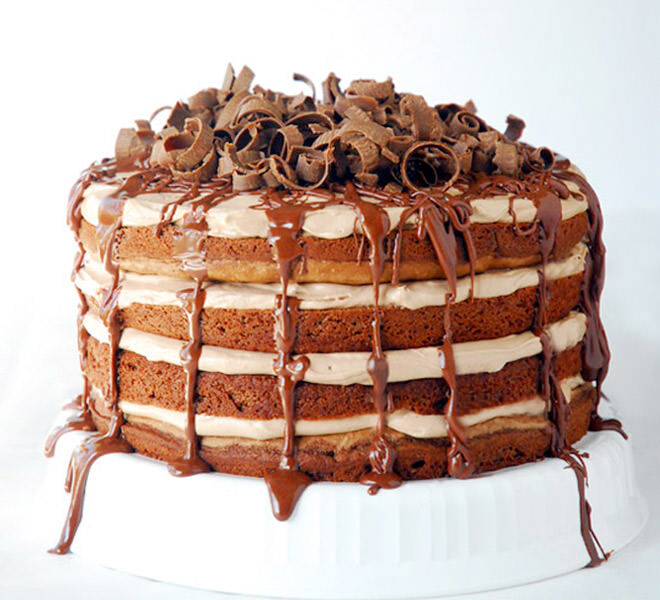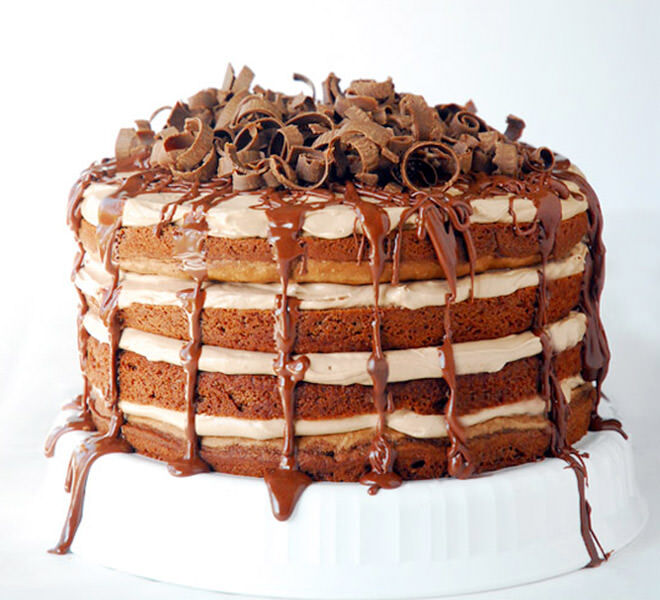 Let's start the celebrations right here. Will four tiers of deliciousness do? Erm…yes, we'll take that. (via The Gunny Sack)
Fluffy fritters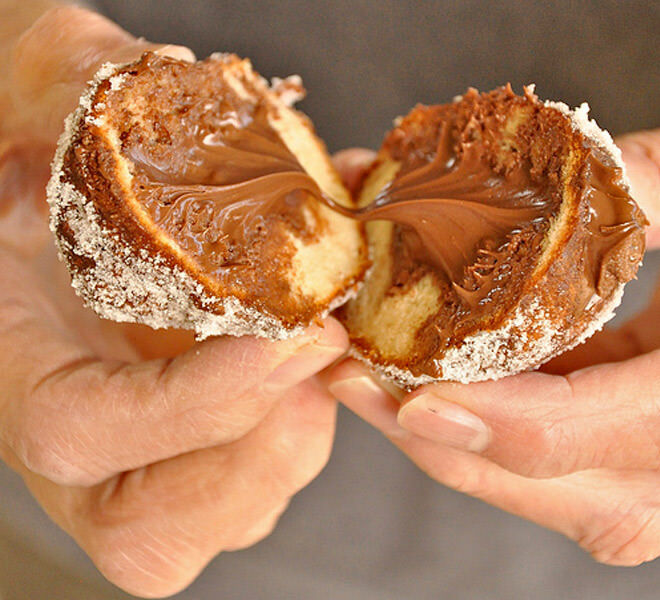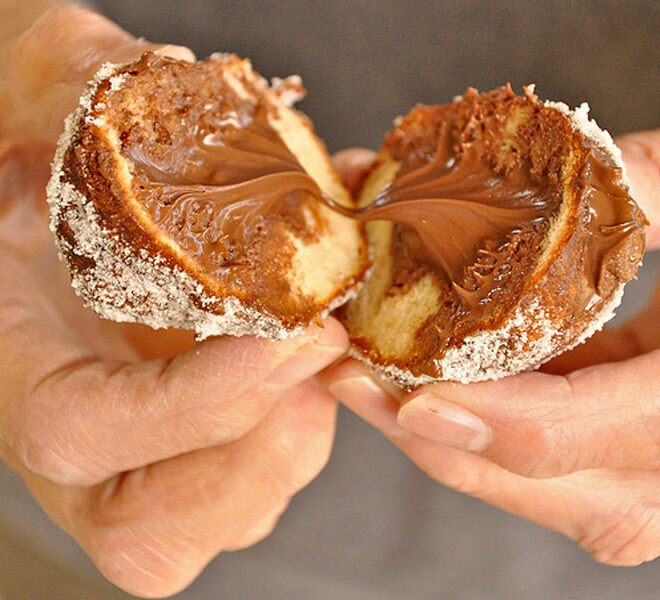 Filled, fried and sugar coated. It's like someone is FINALLY listening to our chocolaty dreams. (via Food Lovers Odyssey)
Pimp those pretzels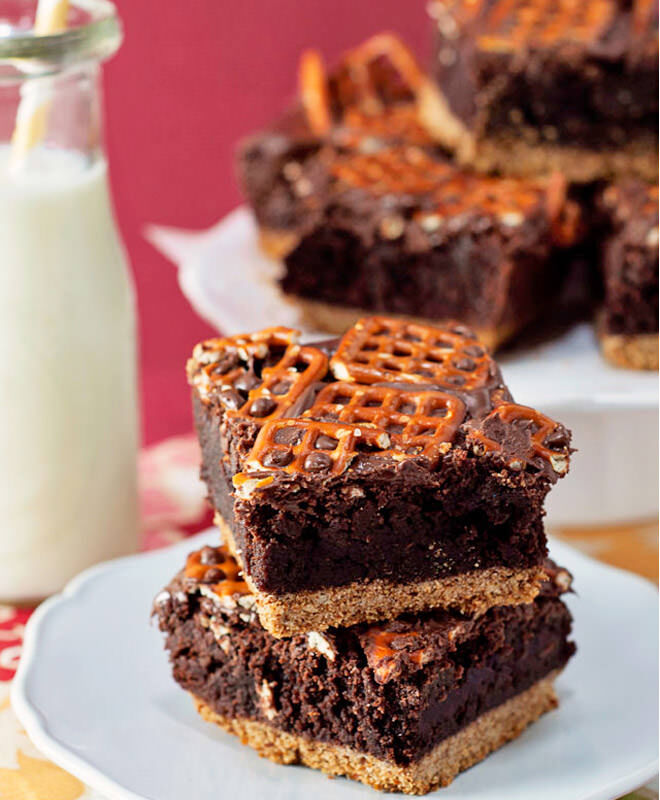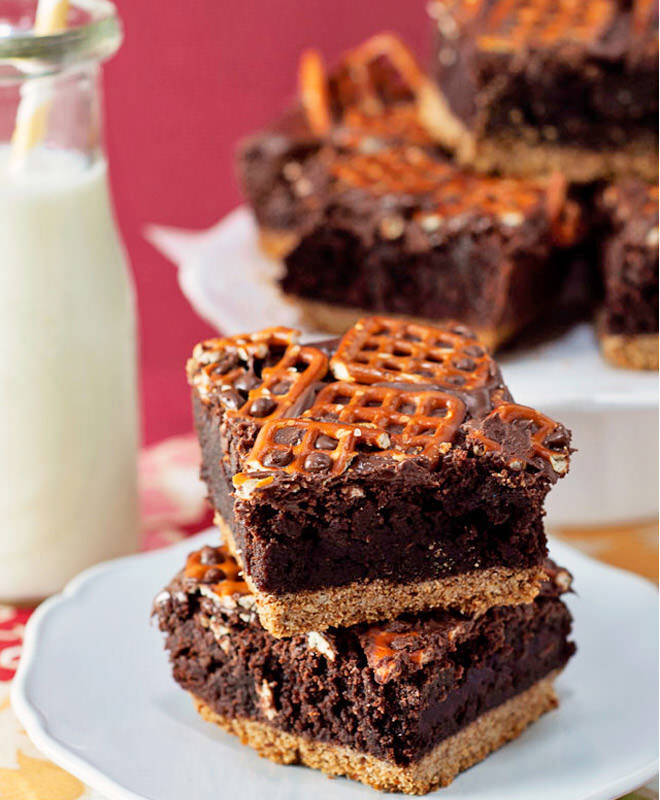 Pretzel. Covered. Nutella. Brownies. We may need a moment to get over these beauties. (via Chef in Training)
Salted pots of heaven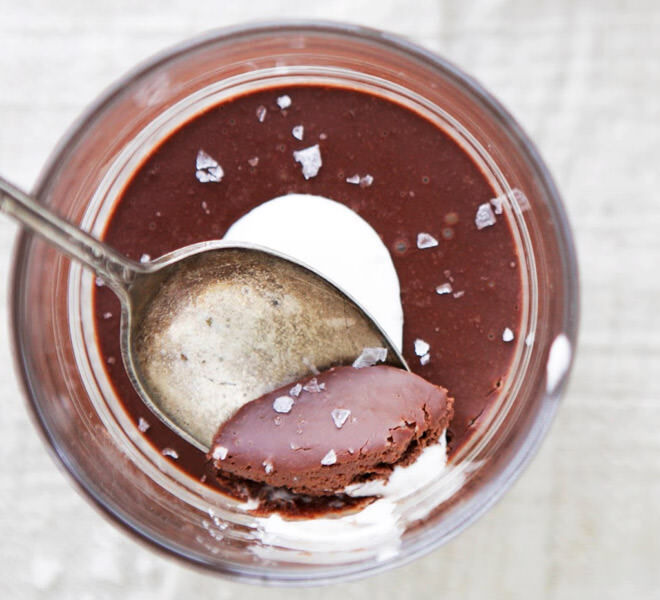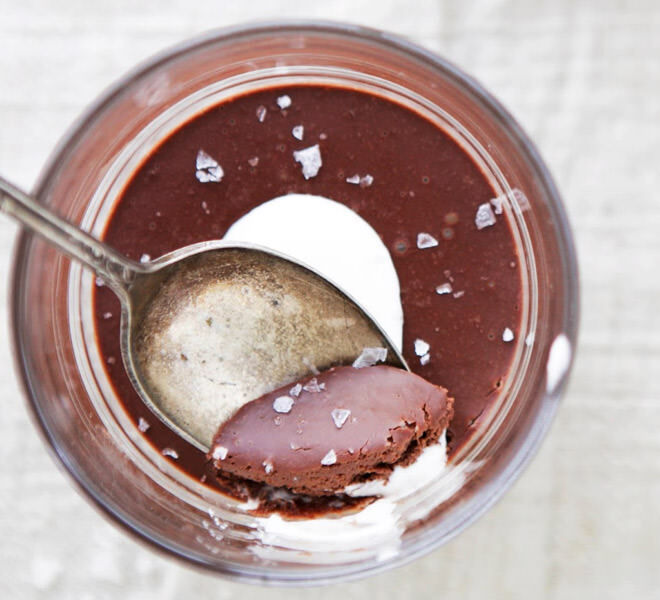 Need a devilish dessert? These decadent chocolate pots with creme fraiche and sea salt will tick all the right boxes! (via Dash and Bella)
Three-ingredient donuts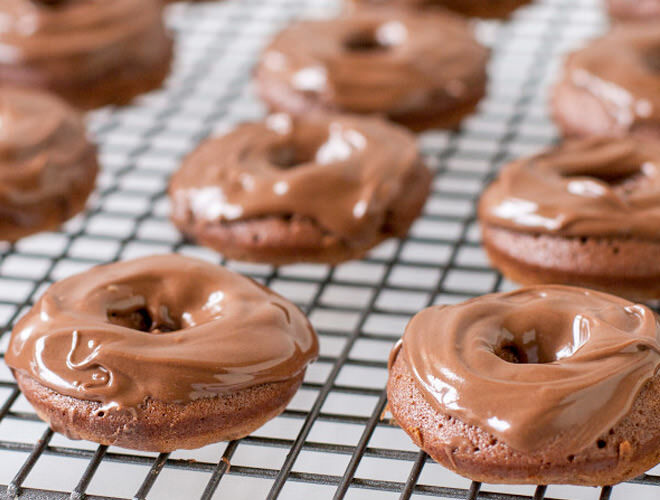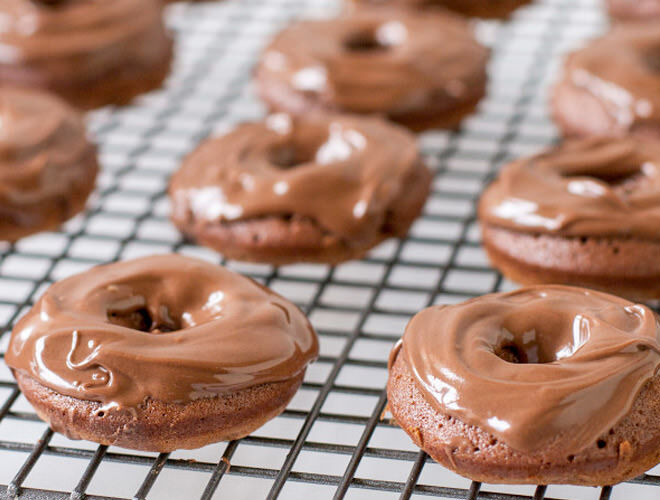 OK, it seriously doesn't get much easier or more delicious than this. Three-ingredient donuts so simple you could make one batch while eating another! Now, that's a plan. (via Love Swah)
Stuffed to be scoffed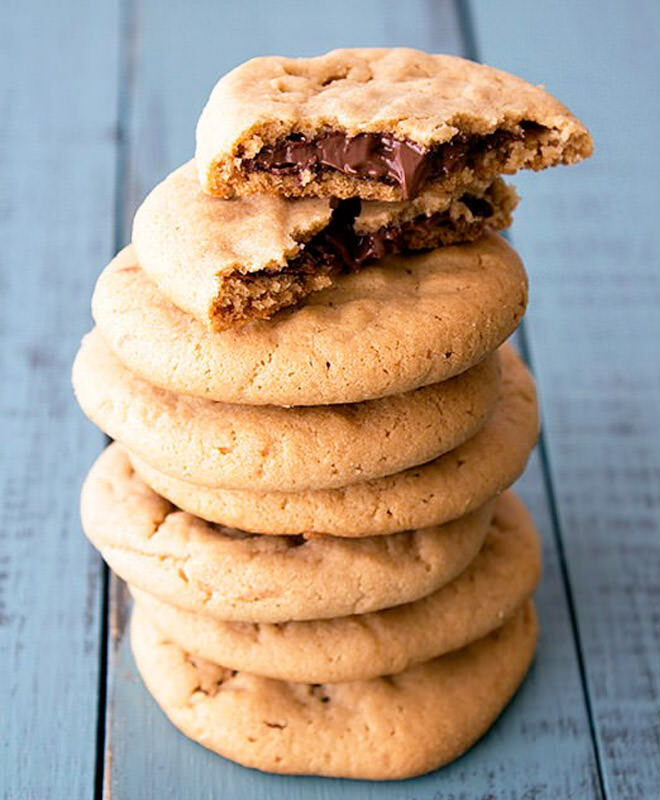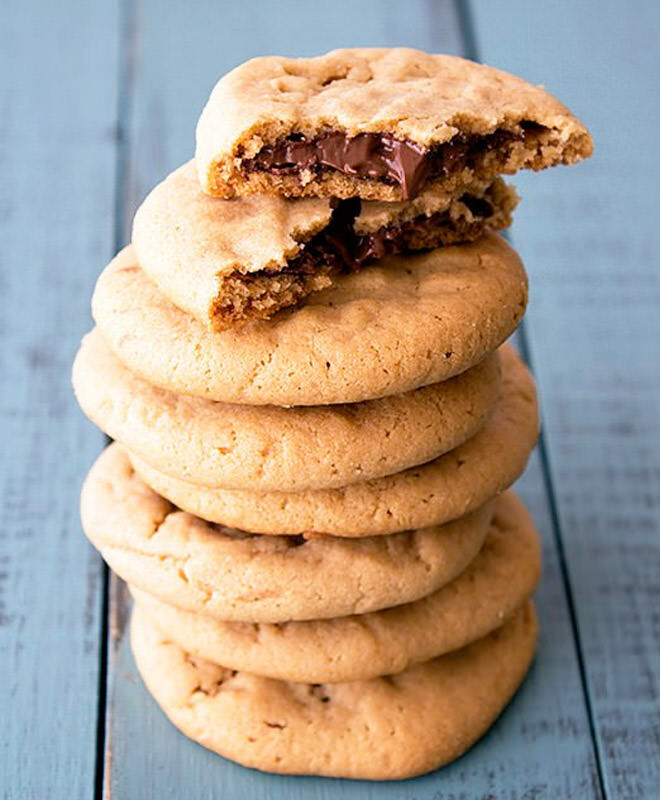 Just when we thought it couldn't get any tastier than peanut butter cookies someone went and stuffed them with Nutella. #lifegoals. (via Handle the Heat)
A perfect pair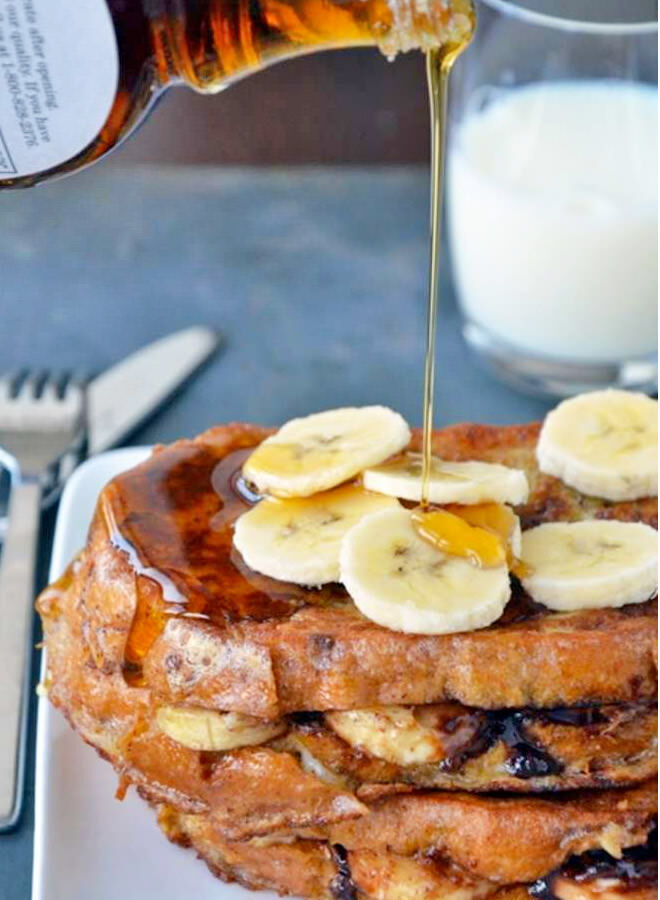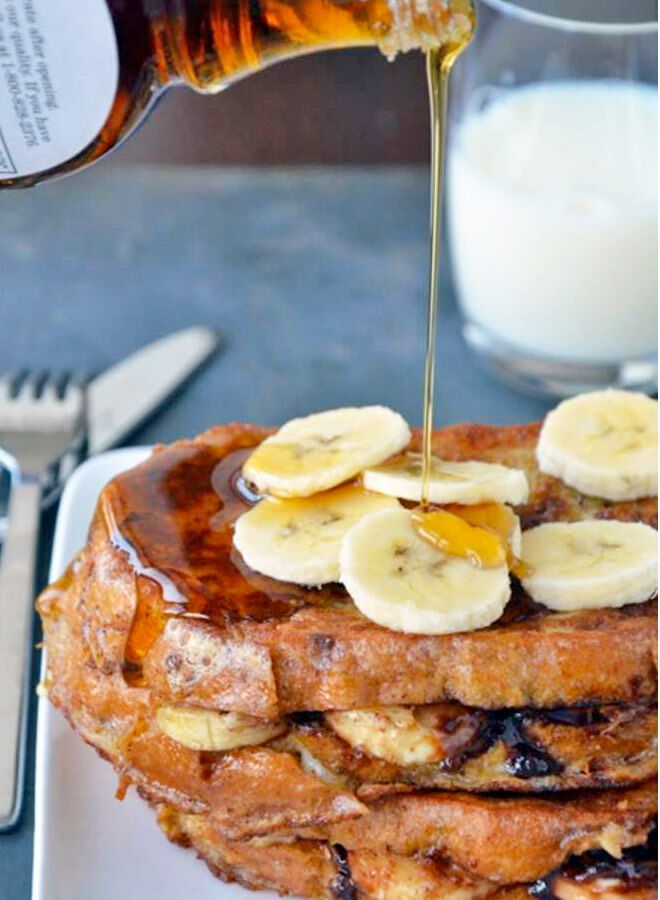 Make your French toast fancy! Grab a banana, spread with a little (or a lot) of Nutella and make a tasty sandwich. Fry that baby until it's golden brown and give it a good drizzle of syrup – now we're talking. (via Just a Taste)
Braided bread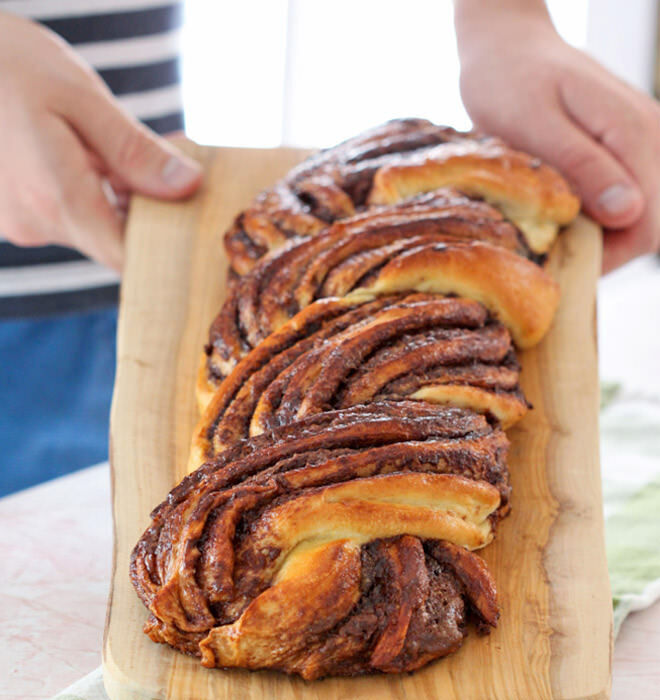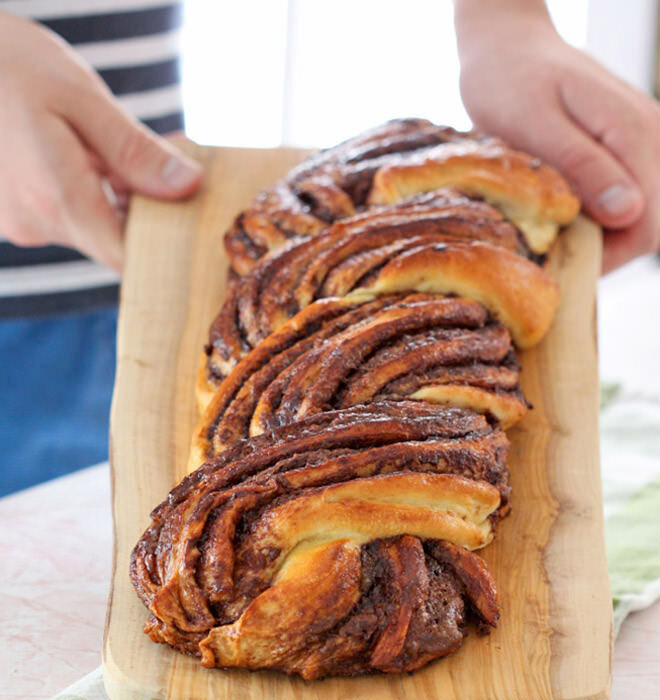 You've got freshly baked bread in one hand and a jar of Nutella in the other. Heaven right? Wrong. Say hello to braided Nutella bread. You'll never look back. (via Inspired by Charm)
Blow-your-mind brownies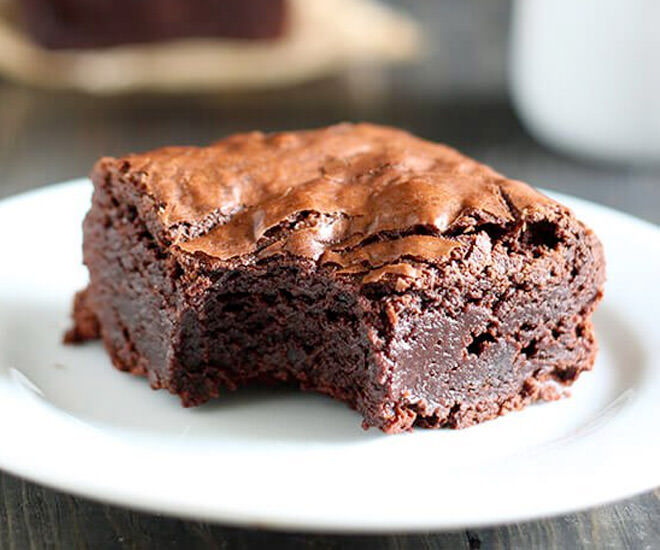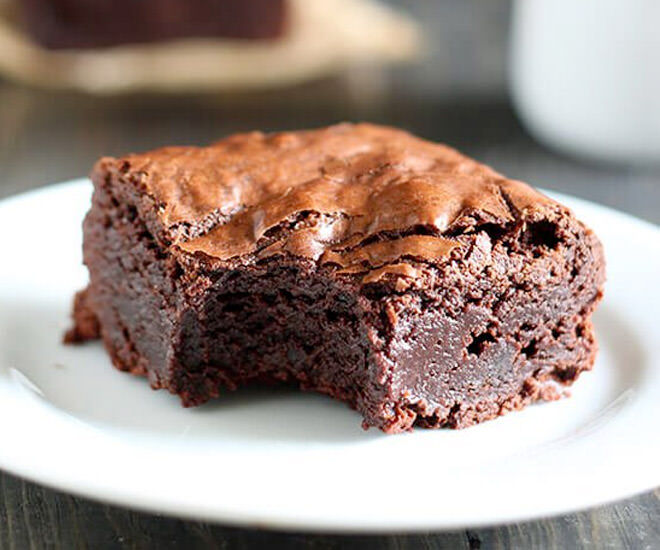 Ooey gooey on the inside and nice and flaky on the outside. These Nutella brownies have got us salivating! (via Handle the Heat)
Chocolate cups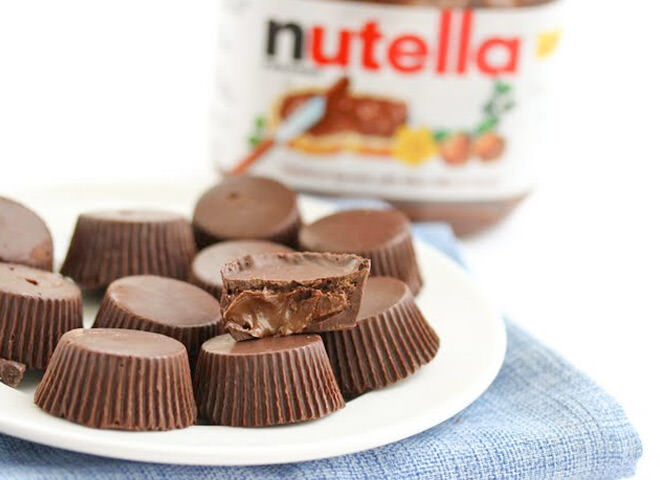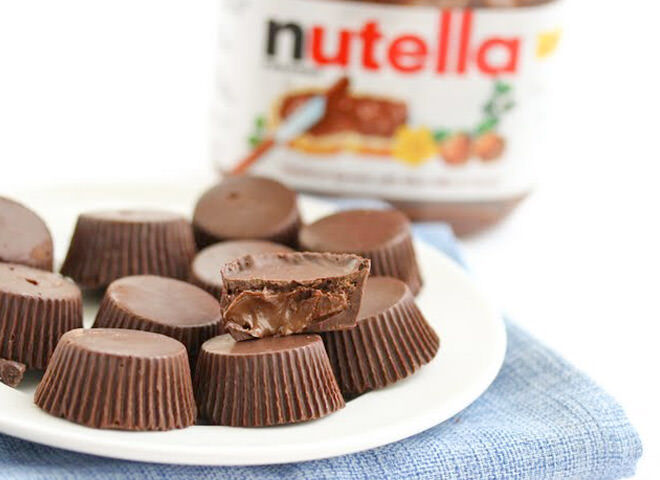 If you're one for just grabbing the spoon and going right for it, try these chocolate cups. Much more sophisticated than being caught with a mouthful of Nutella! (via Kirbie Cravings)
Nice cream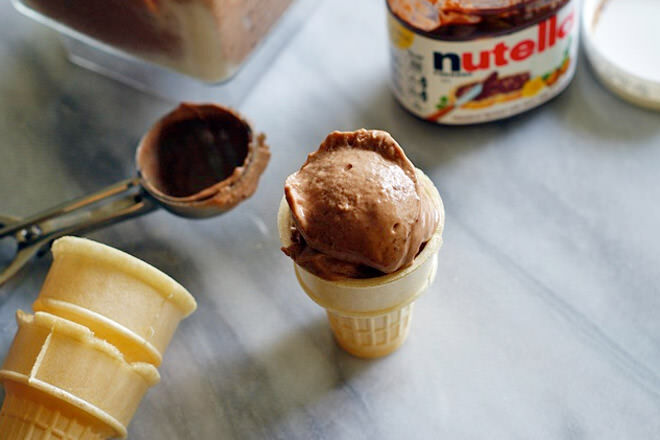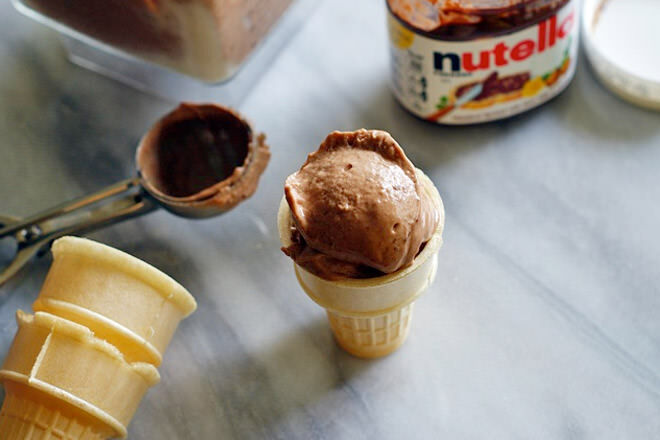 Bananas and Nutella can create many a beautiful dish, but here's one that literally takes just two ingredients. Go bananas! (via Bake at 350)
Sweet pizza, please!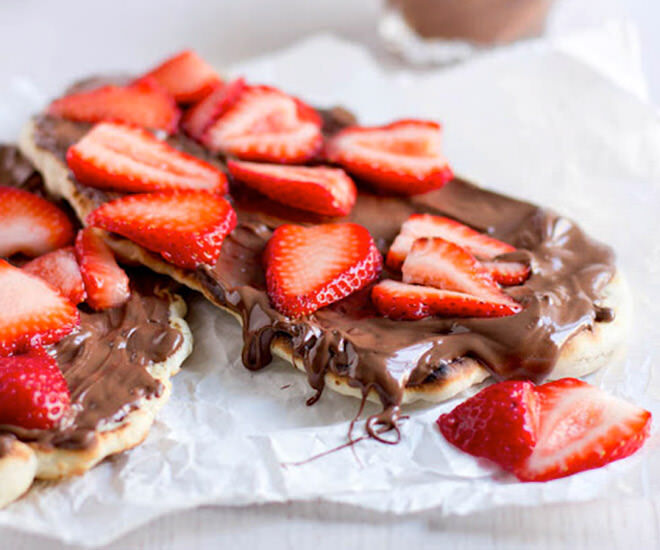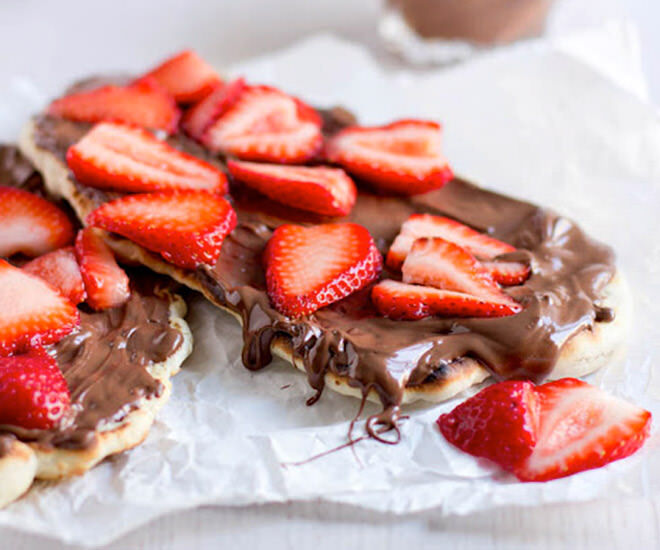 We've all tried Nutella dipped strawberries before, but what about a Nutella and strawberry pizza? Time to get baking! (via Oh Sweet Basil)
White chocolate wow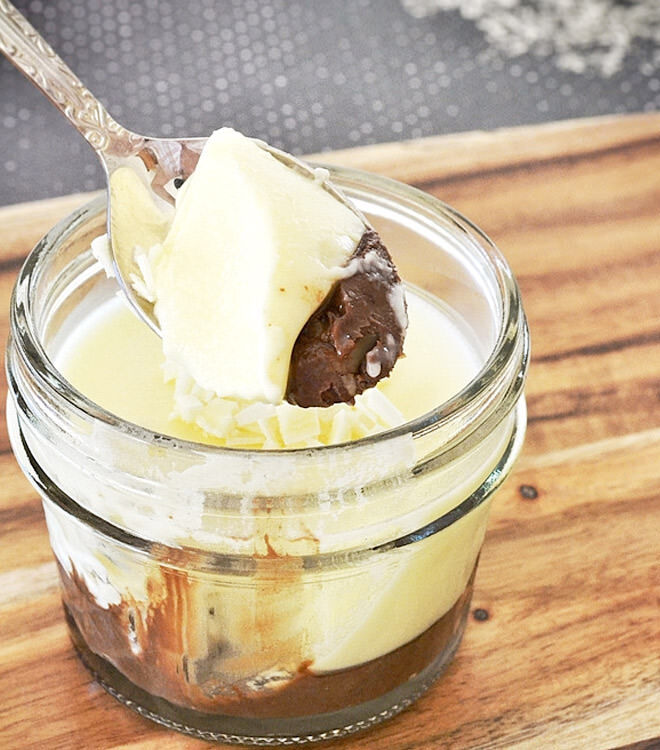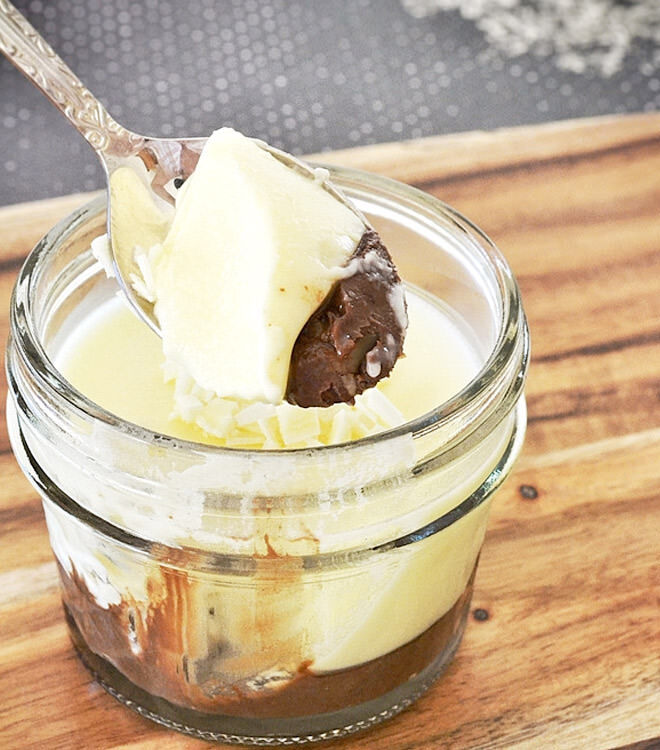 If you like your desserts decadent, rich and creamy then this white chocolate and hazelnut panna cotta is just for you. (via Sweetest Kitchen)
Oh my YUM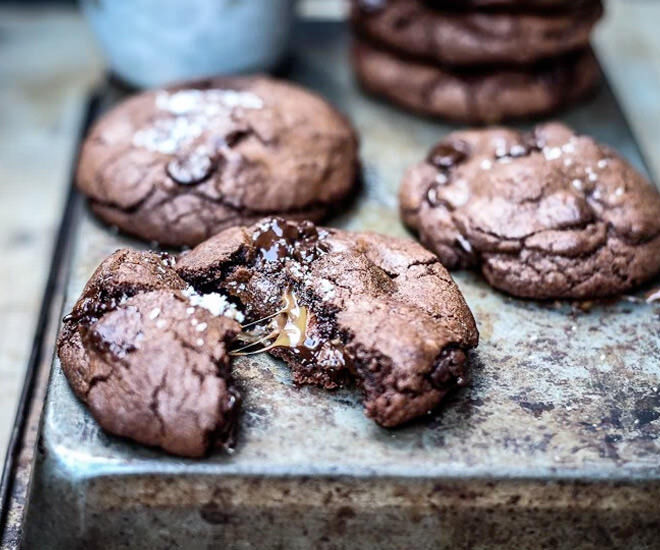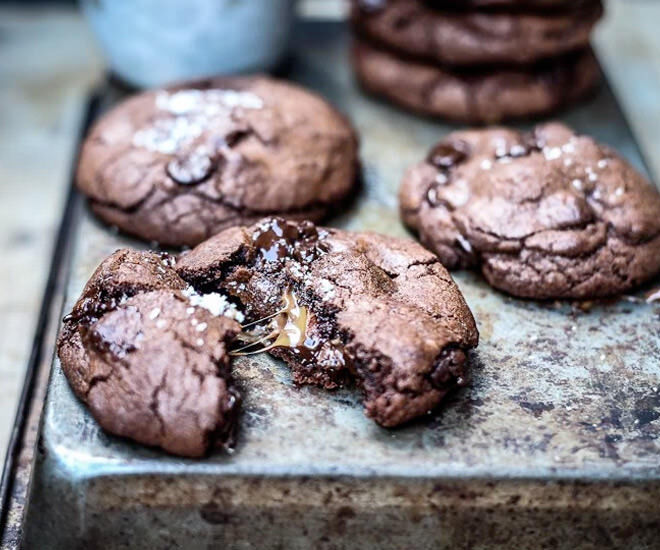 Oh my days. These salted caramel nutella-stuffed chocolate chip cookies should come with a warning. For adults only. And by adults, we mean mum. (via Top with Cinnamon)
I'll take it ice cream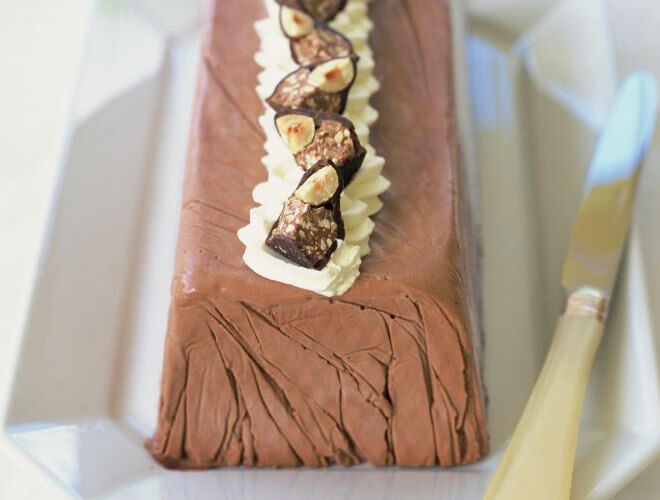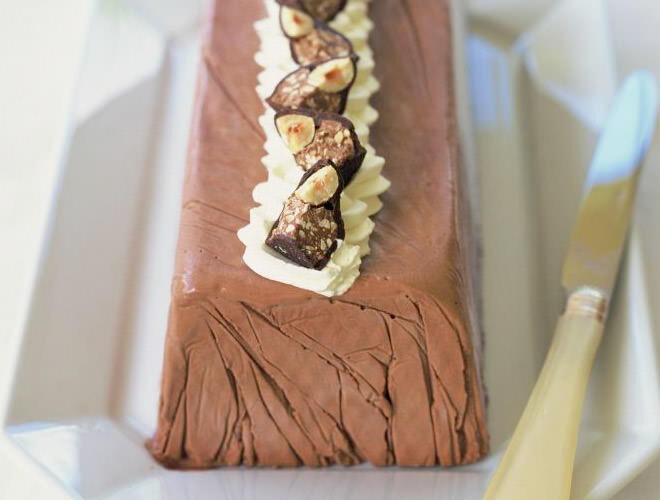 Here's a frozen treat is set to become your all-time favourite. Don't say we didn't warn you. (via Taste)
Pastry perfection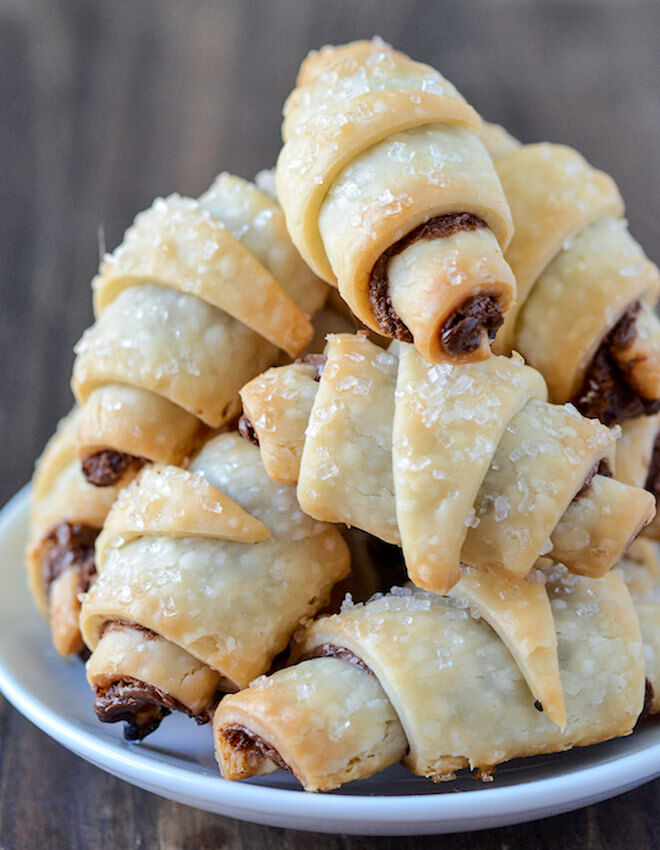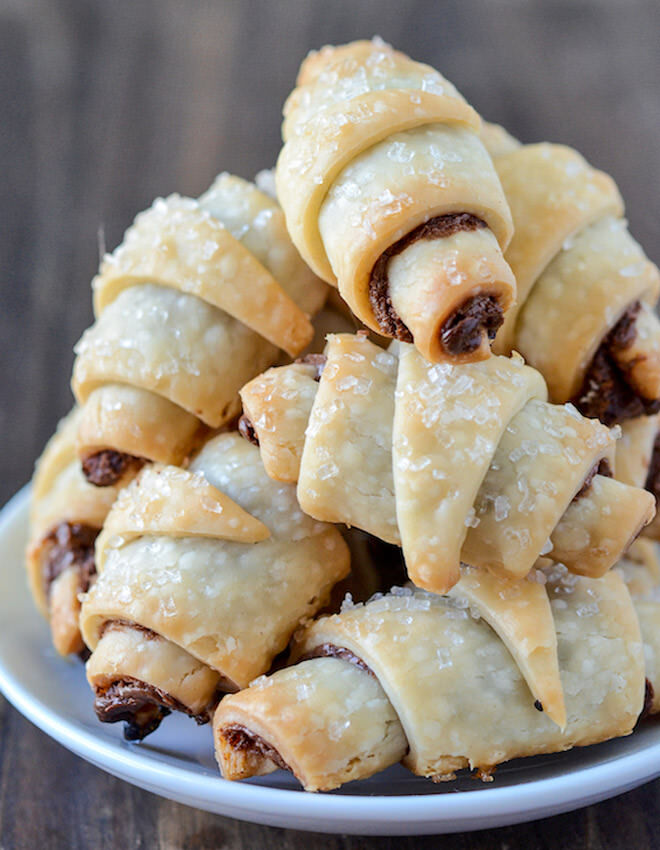 If you've got a little pie pastry left over in the freezer we've found a tasty Nutella recipe to get your chops around STAT. Simply spread, roll and bake. (via The Novice Chef)
Crepe cake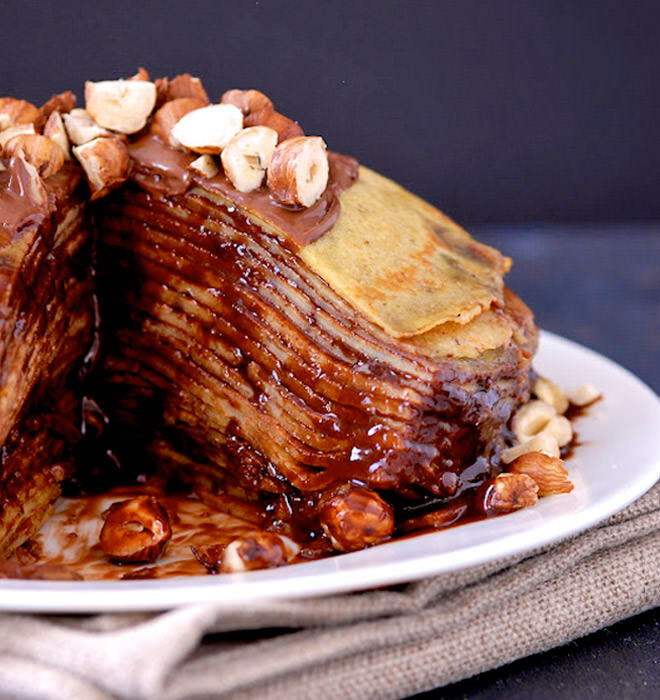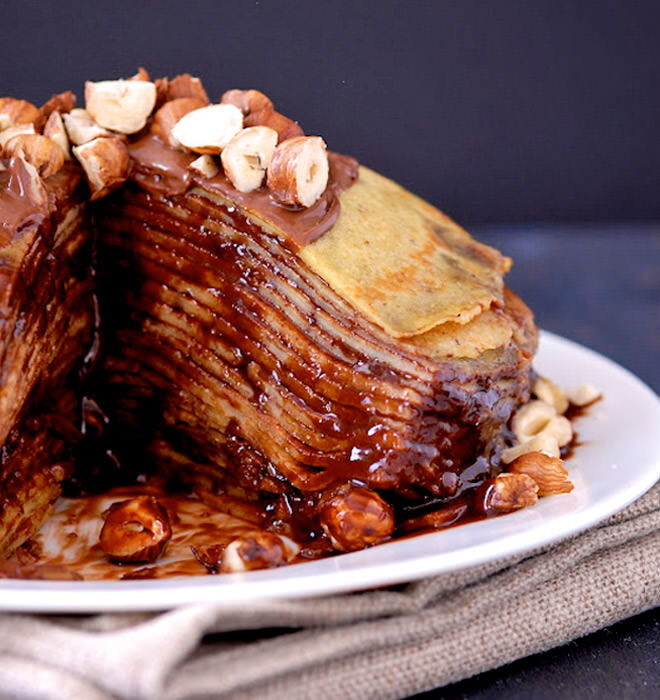 We love cake. FACT. But now we know love crepe cakes. Don't ask which we love most because we simply can't make that decision right now. (via Kumquat Blog)
Mocha choca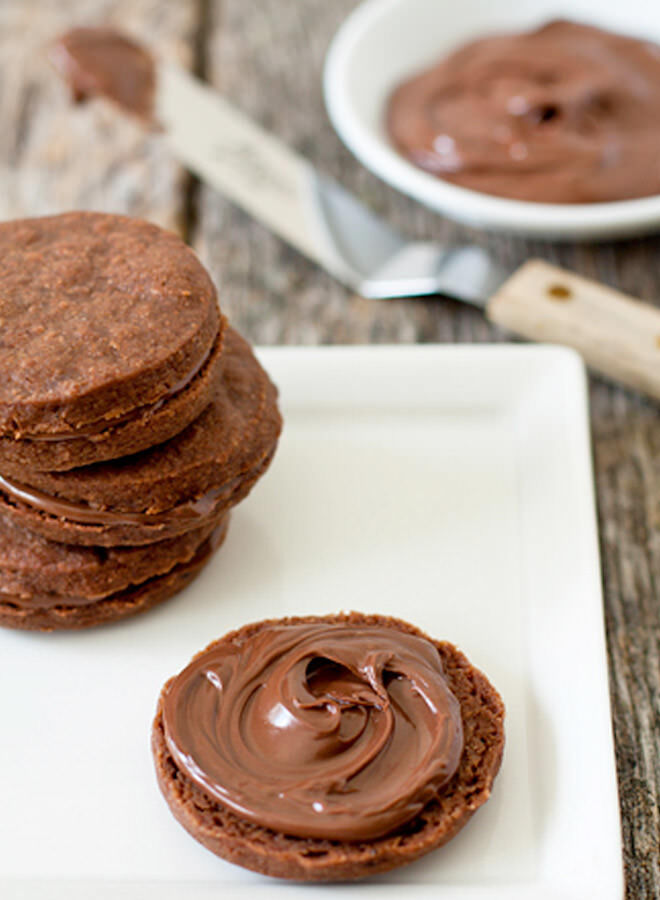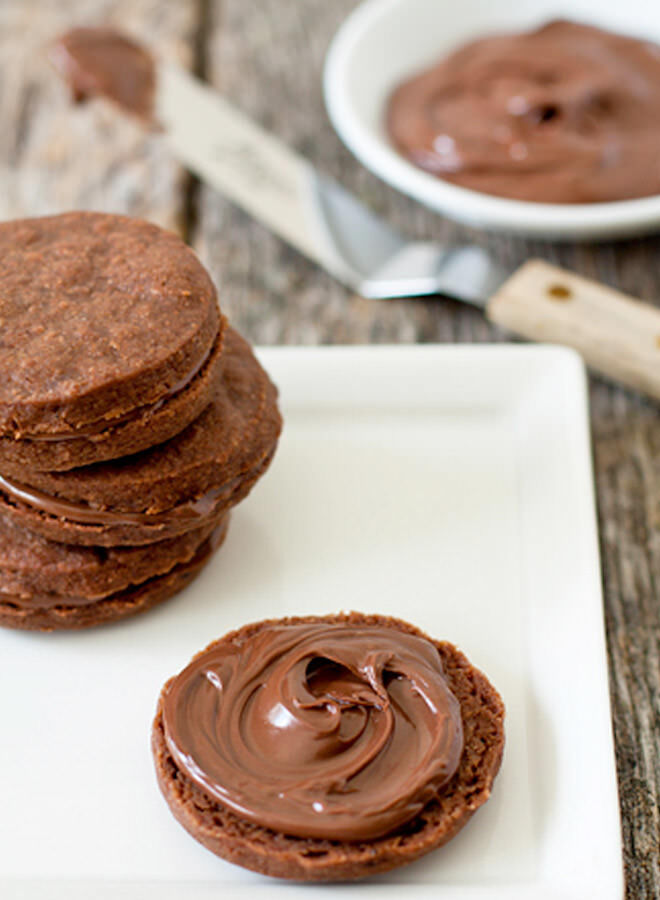 Sometimes a stack of freshly baked shortbread is enough to satisfy that sweet craving. But where's the fun in that? Take yours to the next level with a spread of Nutella. You know you want to. (via My Baking Addiction)
My oh my meringue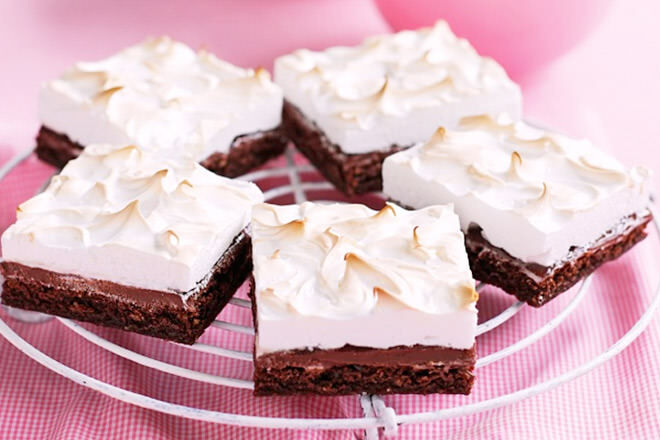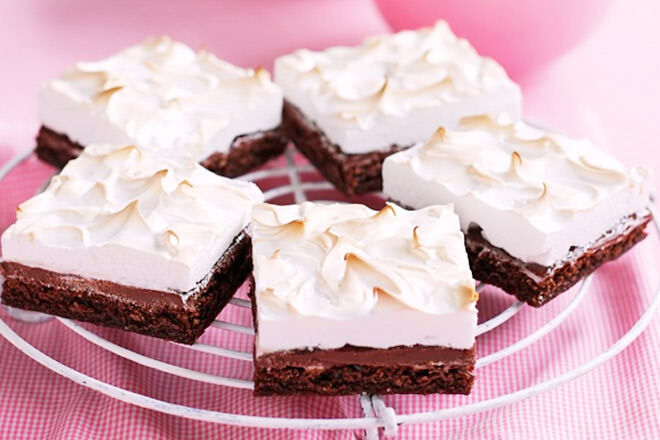 This meringue Nutella slice is certainly not for the faint hearted, but lets face it, neither is World Nutella Day. Bake if you dare. (via Taste)
READ MORE:
• 15 after dinner treats you can make in under 5 minutes
• 13 ways to pimp your potato
• 5 clean treats you'll want to make more than once