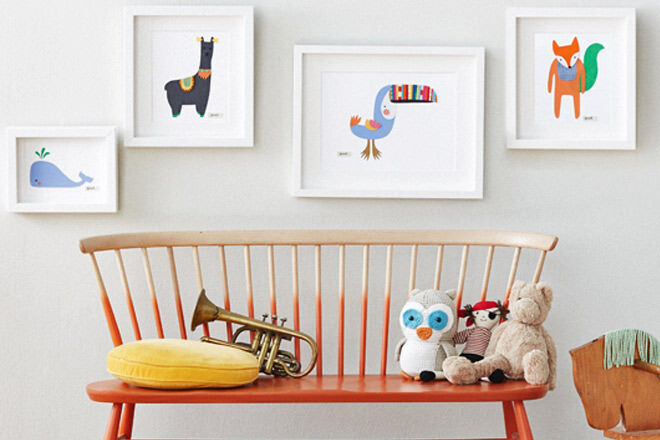 Looking for a little something to brighten up your tot's wall? These handmade collages from Pouch Handmade are so quirky and sweet!
We adore the toucan with his multi-coloured bill standing loud and proud. And you would be proud too if you were hand-crafted from vintage and re-purposed fabrics!
Each piece is unique and can be customised with your wee one's name and designed to suit your colour scheme, making it that little bit extra special!
Available from pouch-handmade.com.au ($80 unframed)