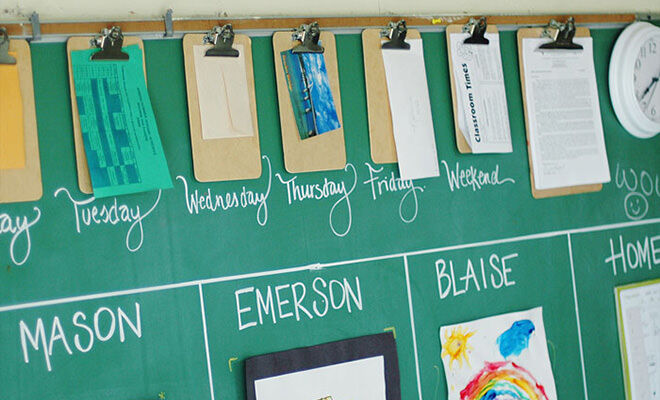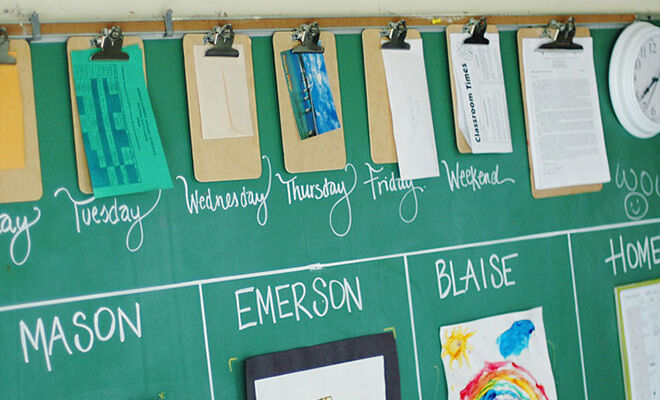 Mum, where's my shoe? Have you seen my homework? I need my sports gear mum! Sound familiar? School terms can mean quieter days but frantic mornings as you race around trying to get everything organised. If this sounds like your house, we have a solution just for you. Introducing: the school command centre.
Creating a command station in your home means everything you need stays in the one central space. And all the kids have to do is grab their gear as they walk out the door. Easy!
Here are 11 school command centres to answer your organisational prayers and help make school mornings a breeze.
Contain the clutter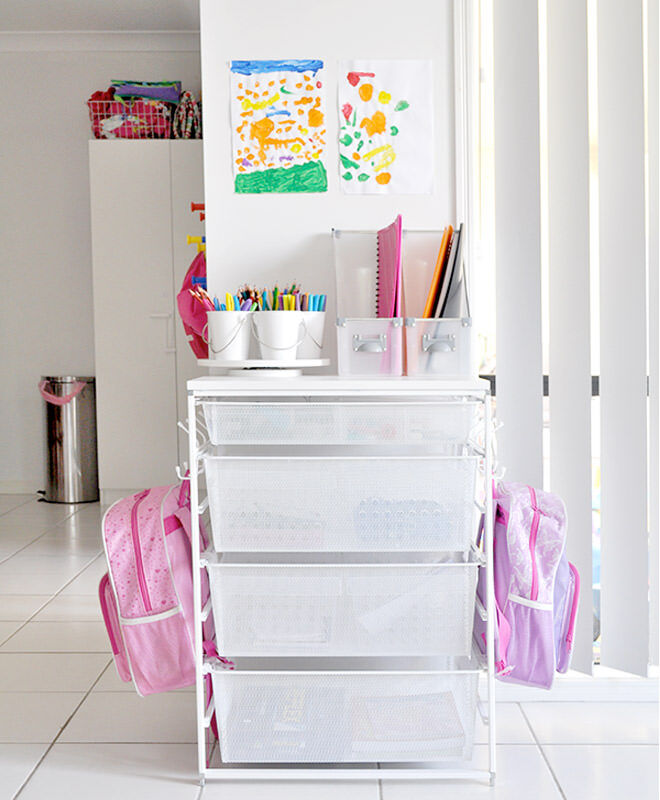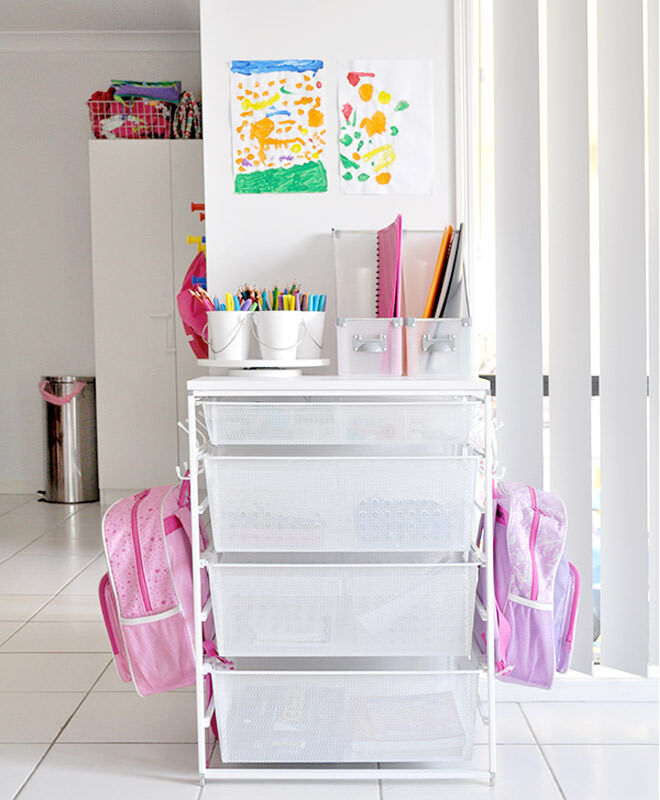 A set of low drawers is a great way to help the kids stay organised. The drawers give you enough space to put lunch boxes, homework and library books at a height the kiddos can easily reach. (via The Organised Housewife)
Sneaky storage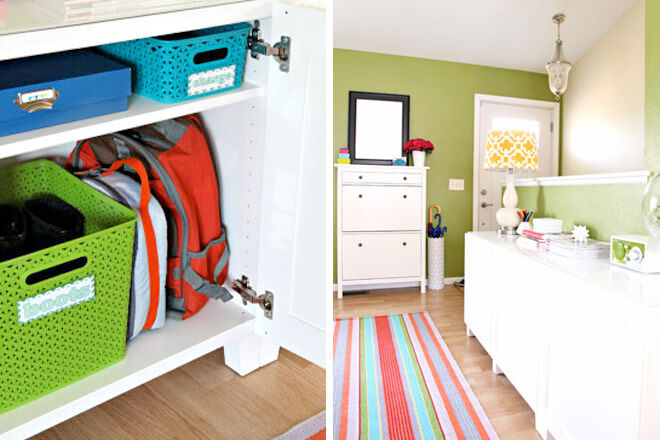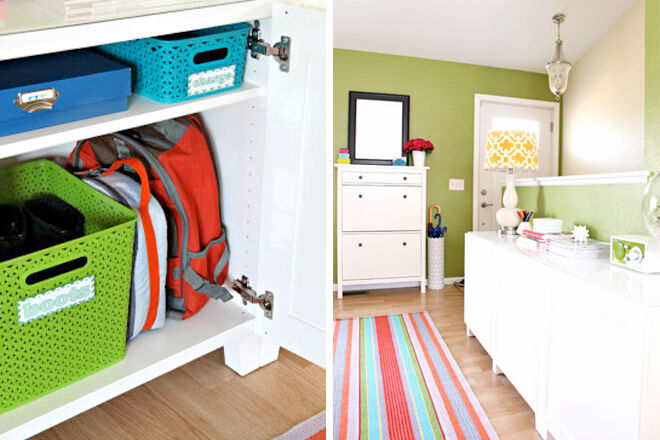 If you want something that fits seamlessly into your home, try a low cabinet that can pack some storage punch. These IKEA Besta units act as the perfect hidden storage superstars – you wouldn't even realise all the school bags are there. (via I Heart Organizing)
Old school organisation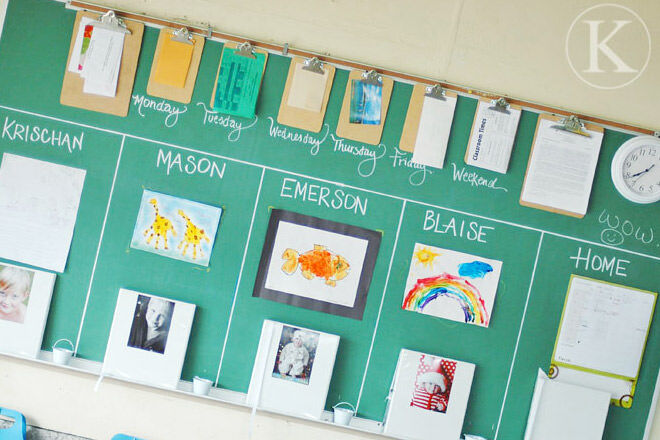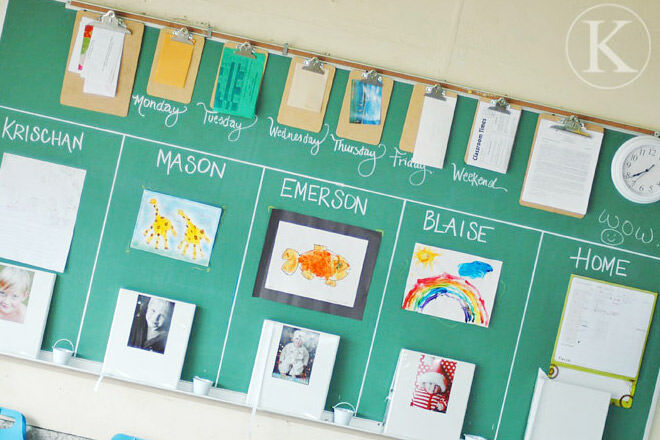 The kids may be used to interactive whiteboards, but we still like a bit of old school style.  A vintage chalkboard can be your command station hero – with bag hooks below and plenty of space to chalk up all of the week's happenings. (via Katherine Marie)
Not just for books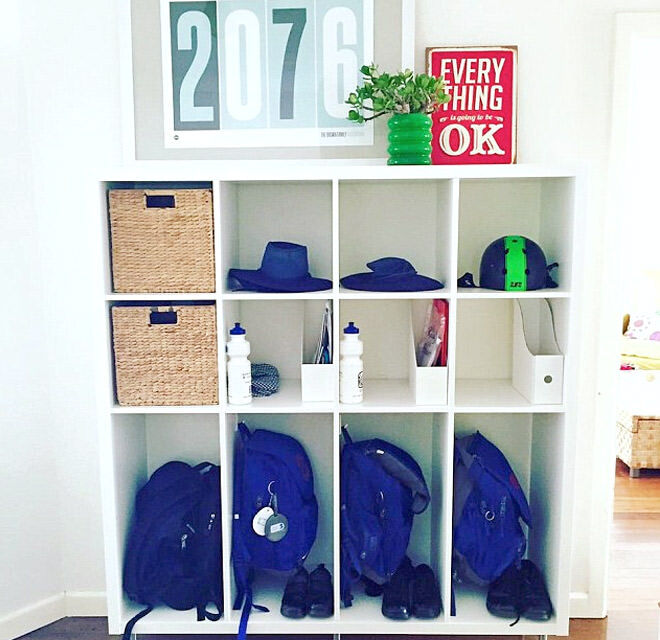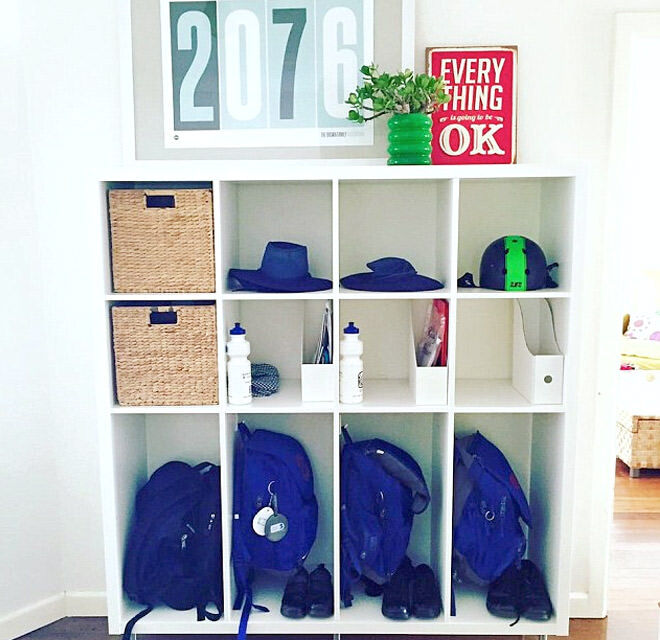 IKEA to the organisation rescue again. Is there anything the famous Kallax unit ($159) can't do? Here, the bottom shelf left is left off, leaving big open spaces to welcome school bags as the kids come in the door. (via Rudy and the Dodo)
Short on space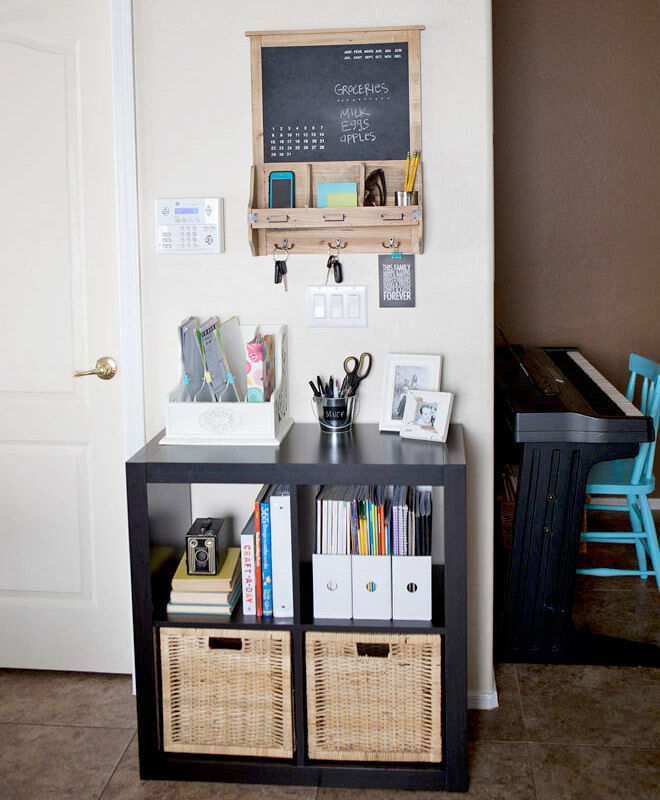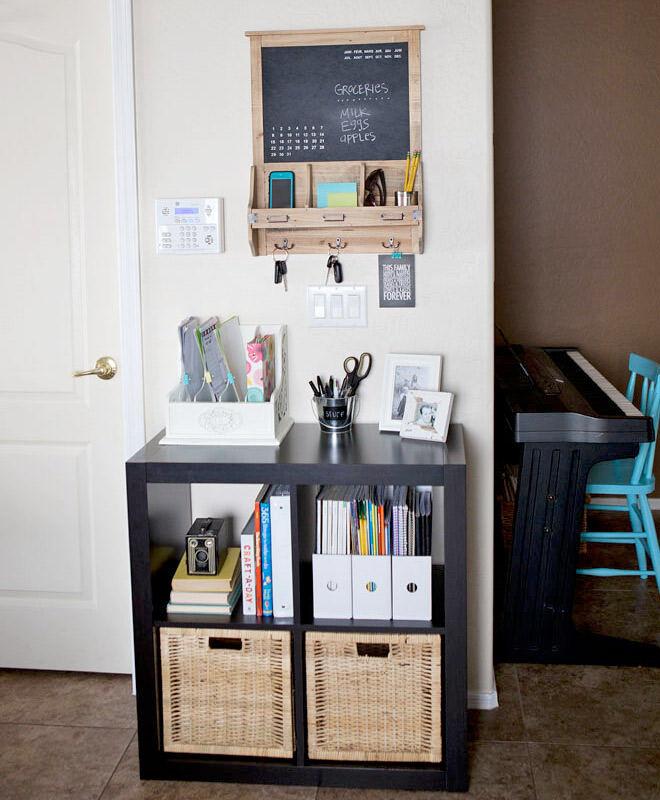 You can fit a command station in just about any space in your house. These IKEA bookcases ($49) are a great way for keeping shoes tucked away in baskets and school paper work filed neatly in folders. There is even space for mum's stuff. (via Simple as That)
Keep it at the door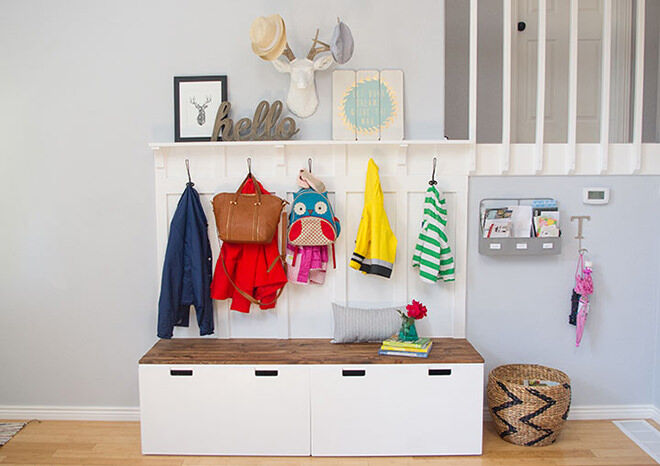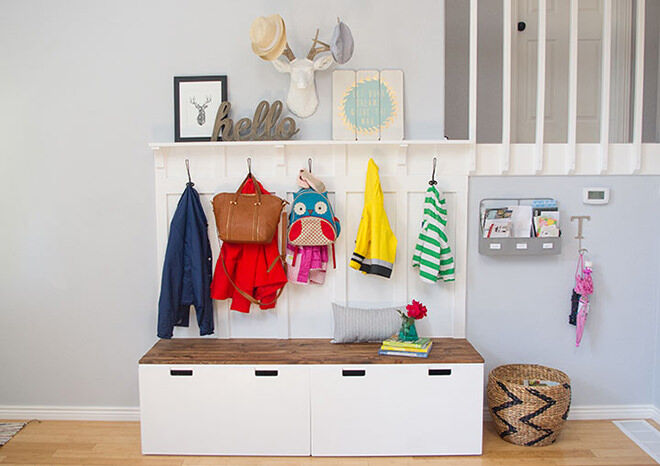 We love a good IKEA hack and we are giving this one two thumbs up! Using Stuva drawers you can create a modern entry zone for all bags, shoes and paper work. It is also easy on the eye, so you don't mind it on show at the front door. (via Mom Bot)
Photos make it easy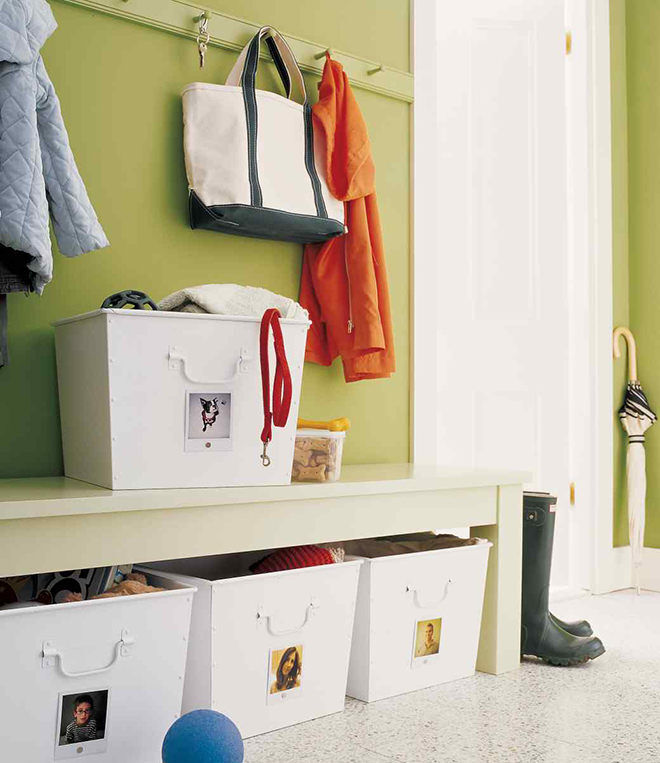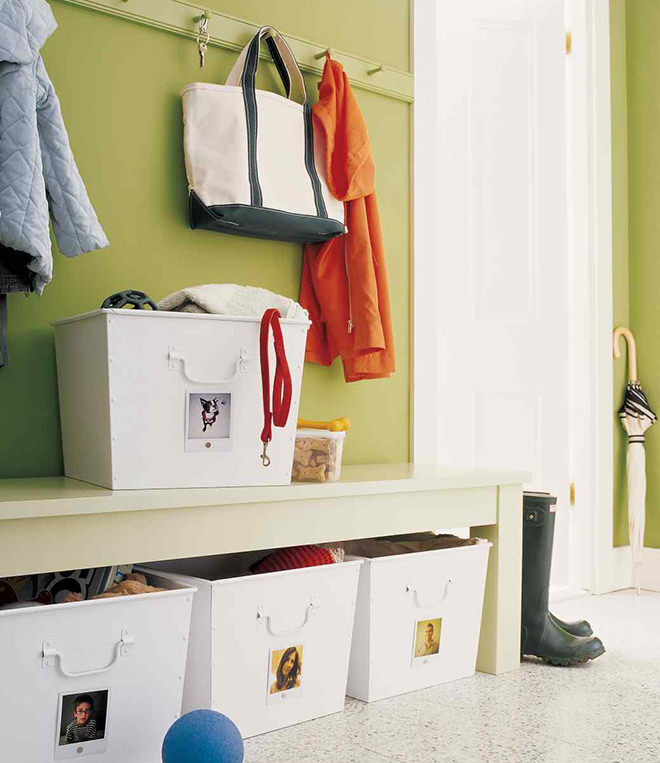 Make organising a breeze for the kids by using boxes with their photos on them. Take any type of box, find your favourite photo of each family member (including the dog!) add their belongings and hey, presto! Storage system complete. (via Martha Stewart)
Under the bench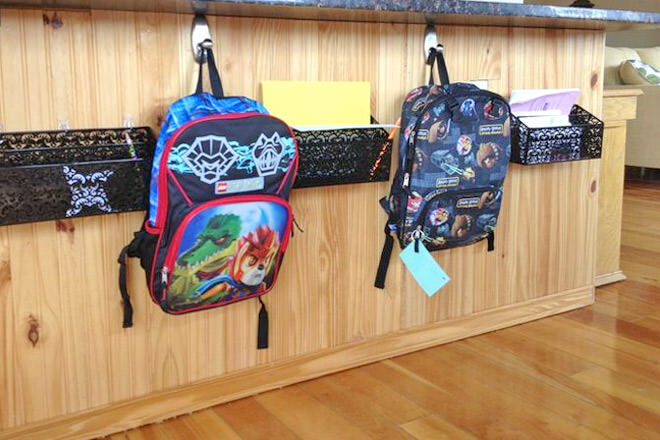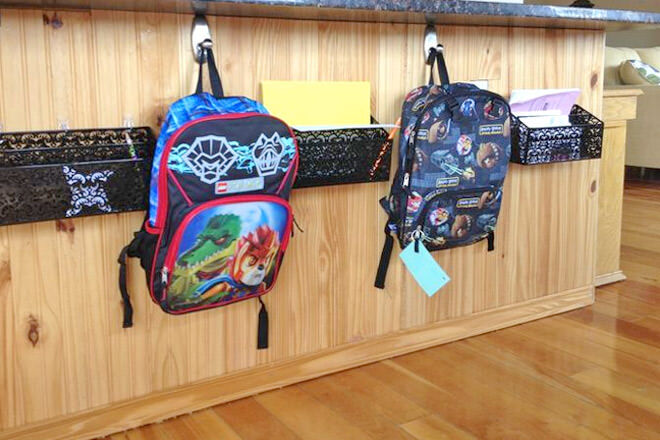 If you are short on space,  think creatively about under utilised areas. Here, hooks and mail organisers under the kitchen bench create a useable space out of an organisational desert. So simple! Just the way we like it. (via Pinterest)
Locker it up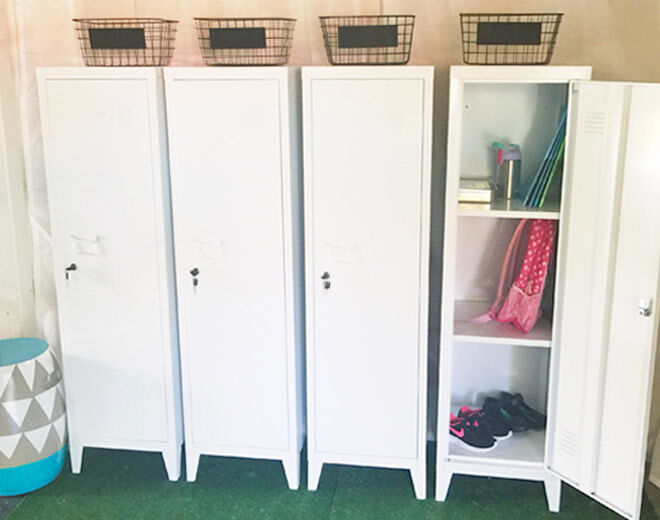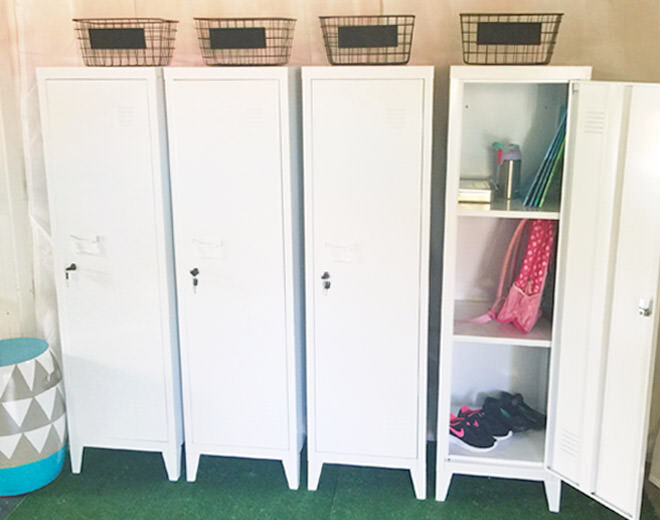 If you want to keep it all behind closed doors why not try Kmart lockers? At $49 each they are cheap and cheerful but will add an industrial edge to your storage solution. (via Oh So Busy Mum)
Repurpose a bookcase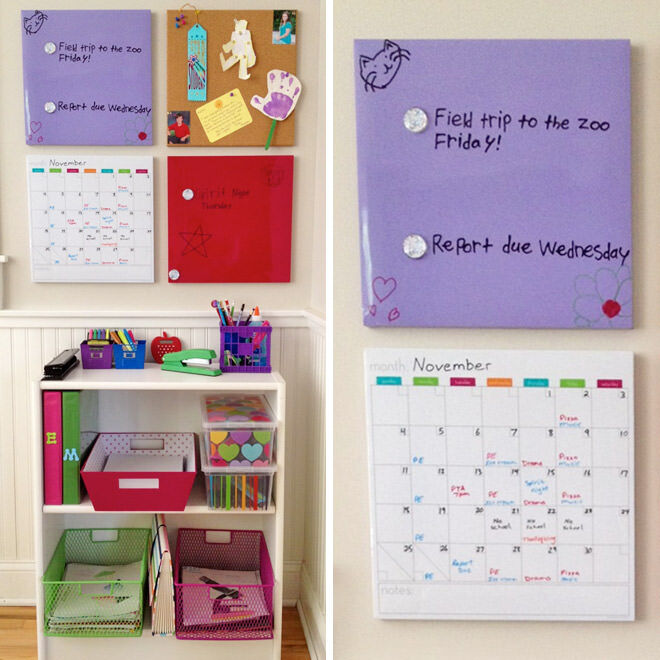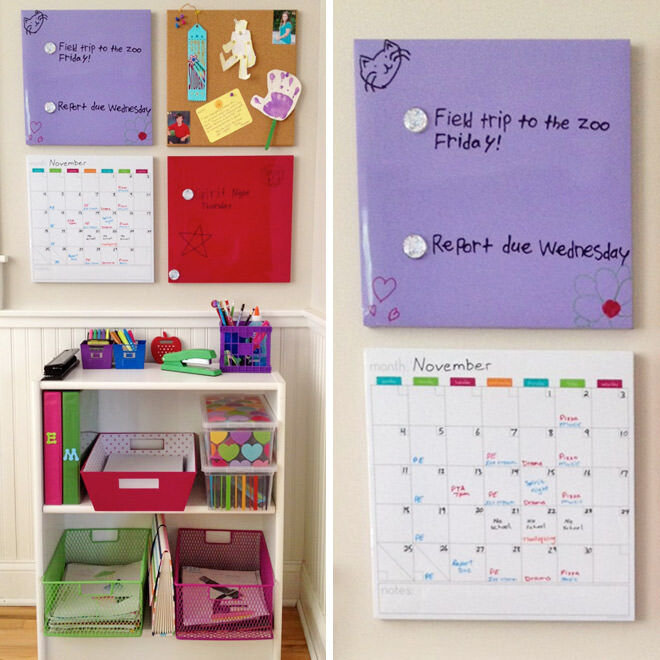 Got a small bookcase that's headed for hard rubbish collection? Repurpose it to create a great (and free!) command station. Just add a couple of boxes for all the bits and bobs and you are done. Colour coding the boxes is a great way to make things easily identifiable and personalised for each kidlet. (via Hub Pages)
Make your own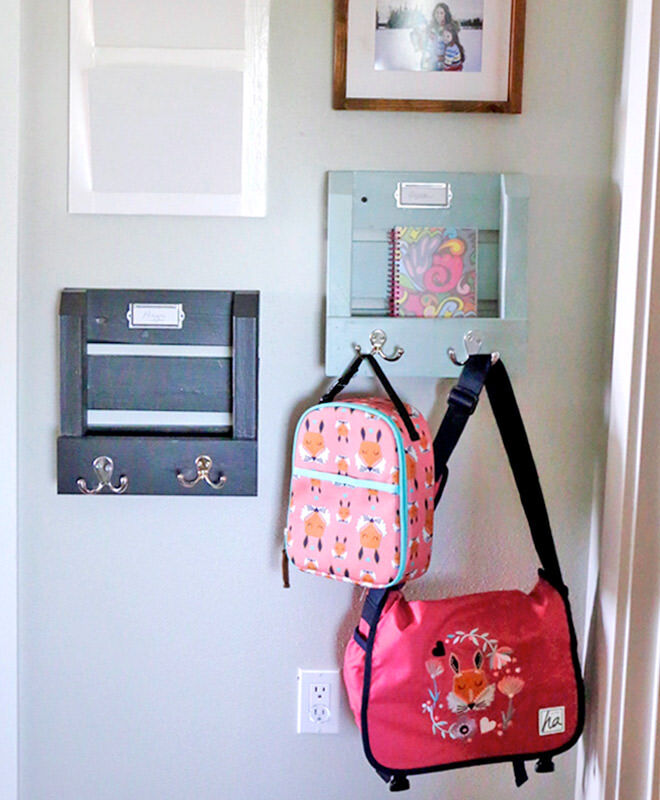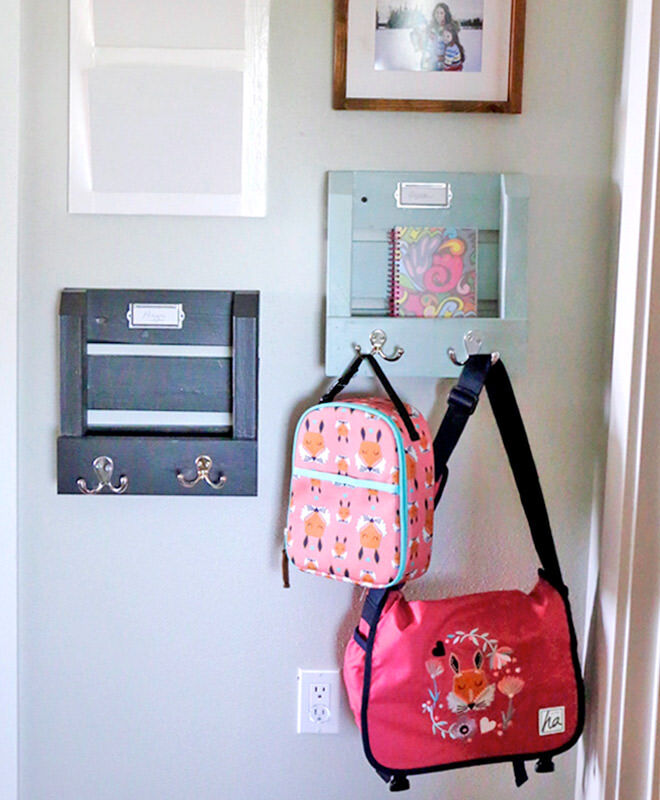 If you are handy with a hammer you can DIY these cute little wall organisers for each of your kids. Check out the online tutorial and then embrace your inner handy-person. If you are DIY-challenged we have found something similar at Pottery Barn ($79). (via Anna White)