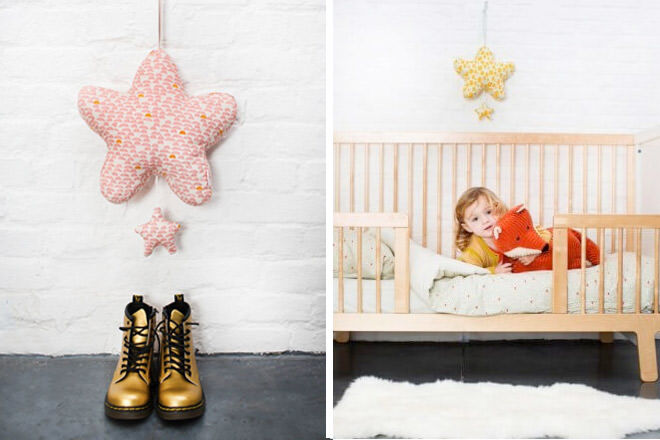 Is it a mobile? A music box? A wall hanging? It's a multi-tasking nursery decor delight! These cuddly star-shaped cushions from Trixie Baby will sing a lilting lullaby to your little one while swinging sweetly above a cot or change table.
The Étoile Musique, as it is more formally known, plays Baby Mine from Disney's Dumbo. It comes in a range of patterns, but we particularly love the playful yellow balloons. Maybe because our hearts feel so light and airy like a balloon floating on the breeze when we hear that tinkly tune.
A perfect gift for a baby shower or new arrival.
Available from frombelgiumwith love.com.au ($54.00)