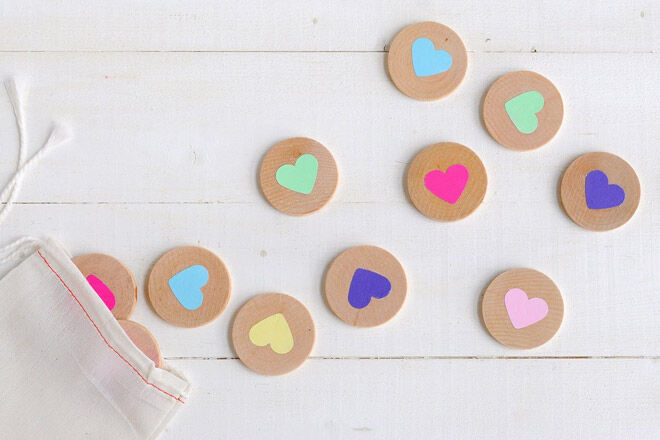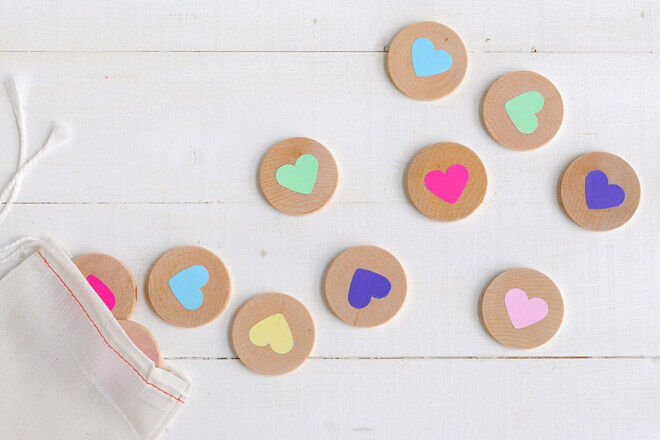 The perfume of red roses is wafting, the boxes of chocolates are zipping off the shelves and cupid is busy notching his arrows, all in anticipation of another St Valentine's Day!
Whether or not you go in for this most romantic of days, we think it throws up all sorts of opportunities for some heart-shaped fun with your little loves!
Here are 13 of our favourite Valentine's Day crafts for you and the kids to try at home.
Sweet on you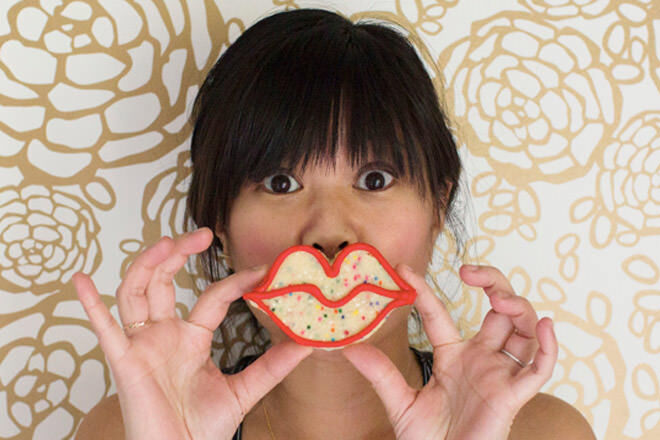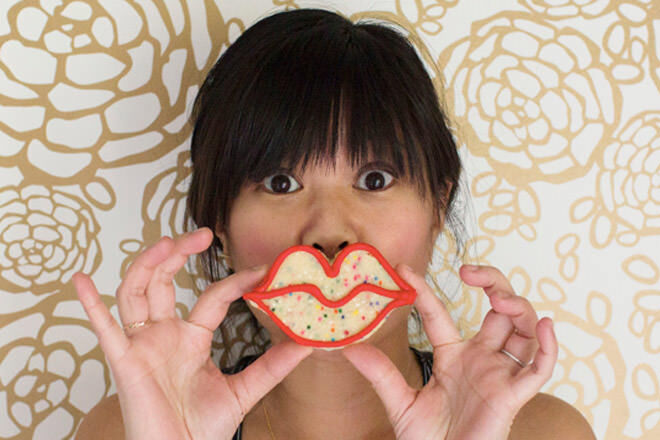 Take the classic activity of cooking with the kids and give it a Valentine shake up. Cook up these yummy looking biscuits and share them with the ones you love! (via Oh Joy!)
Fortune-ate in love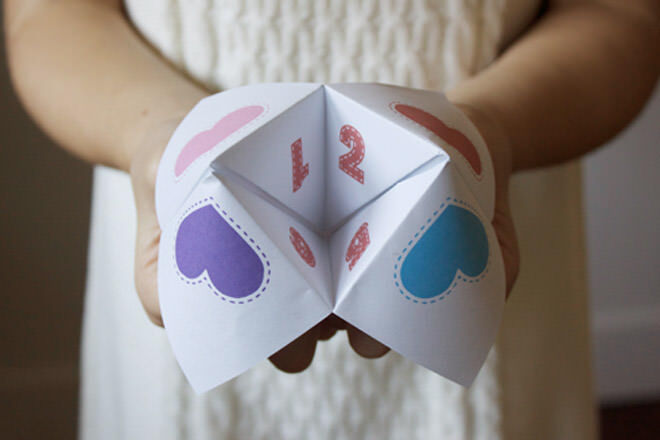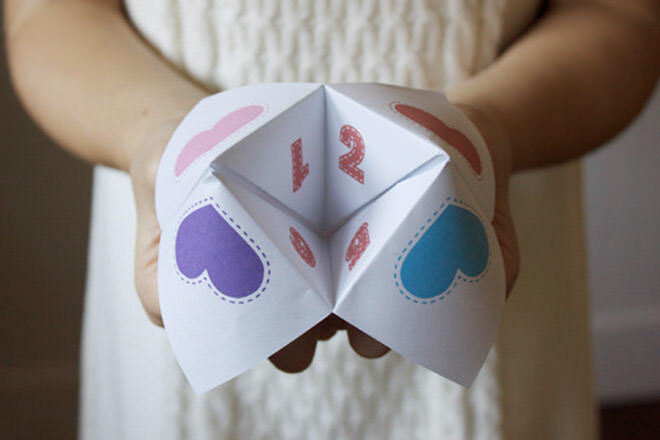 Remember these things? Yep, they're still super fun! Use this free printable, then get folding so the fortune telling can begin! (via Design Mom)
You tug at my heart strings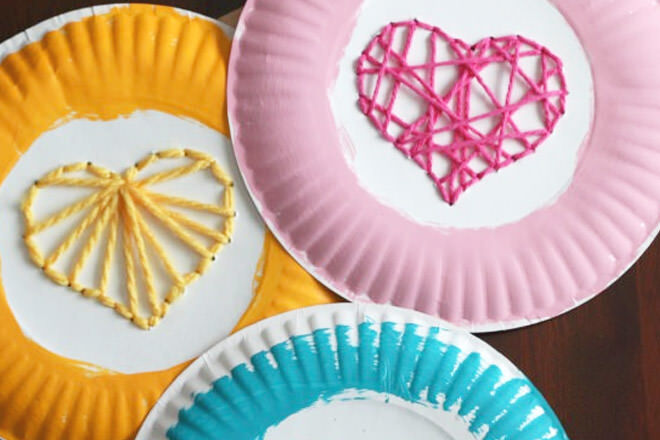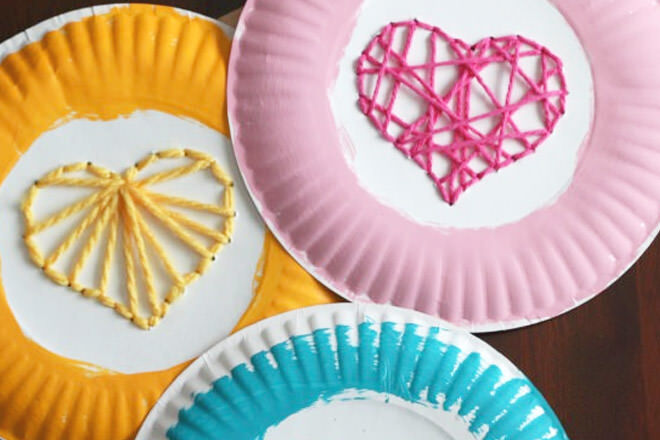 A lovely craft for your little ones to enjoy that can also double as a Valentine gift for a lucky parent or grandparent. Don't forget the requisite Valentine pun: I love you sew much! (via Happy Hooligans)
Chalk it up to love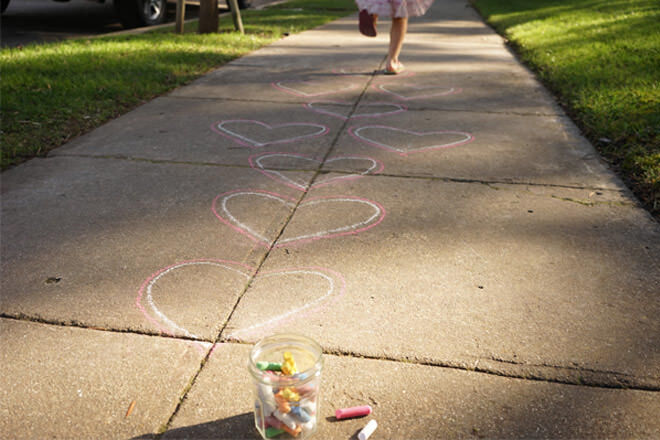 For some old-fashioned fun, draw up a few chalk hearts on the footpath and unleash some hopscotching hilarity! (via Tinkerlab)
Be my valen-slime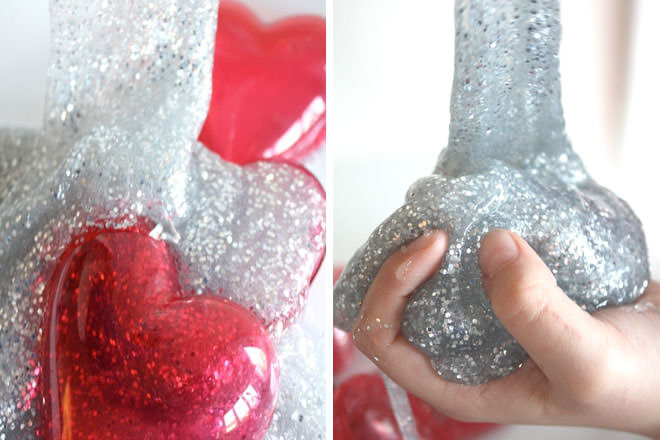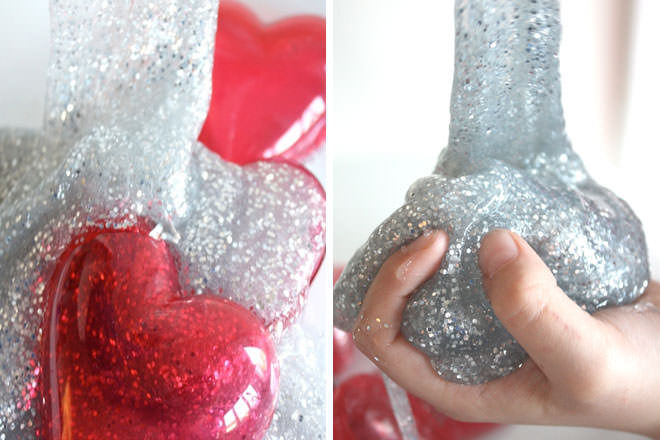 Slime is not necessarily the first thing we think of when it comes to romance. But hey, why not! (via Little Bins for Little Hands)
You must remember this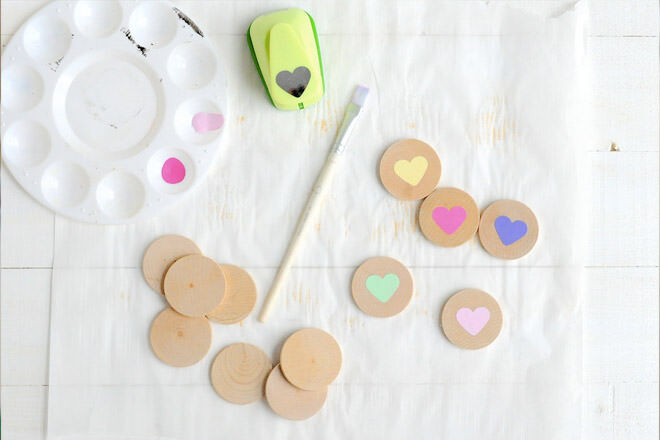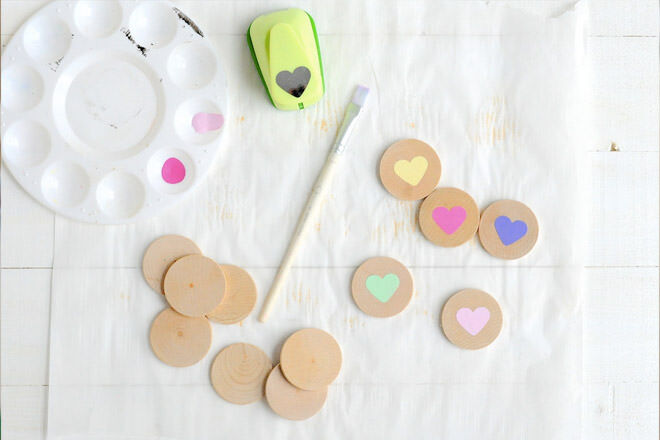 With a little bit of prep, this sweet matching game will be just perfect for miniature sweethearts to play with on Valentine's Day and beyond! (via A Pretty Cool Life)
Flippin in love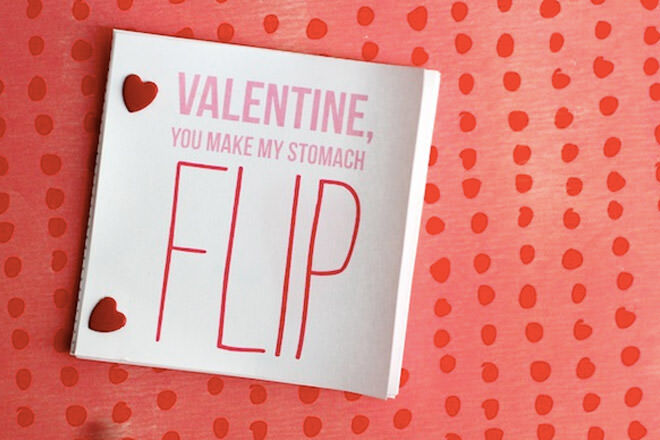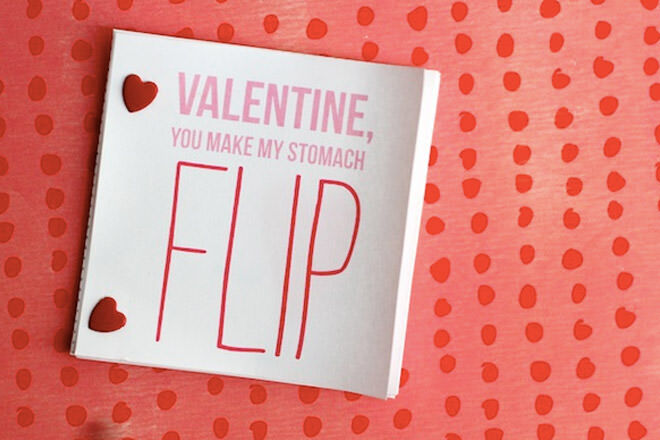 Pre-print the flip book template with this free printable and introduce your kiddos to the magic of old-school animation. (via You are My Fave)
The full bottle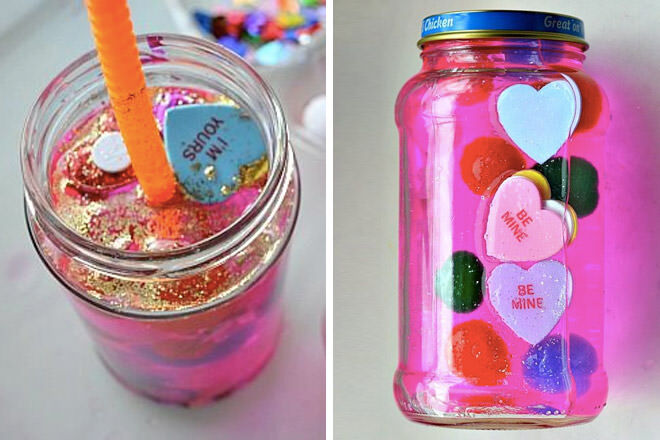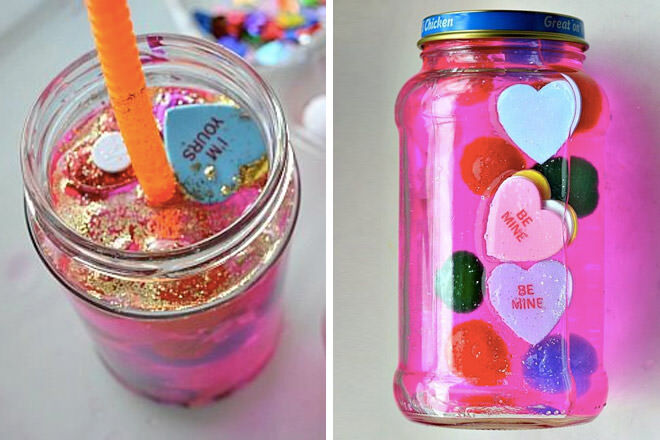 Pinterest is awash with sensory bottle ideas, so why not a Valentine-flavoured sensory bottle? Think pink, red, heart shapes and glitter. Lots of glitter. (via Kids Play Box)
We just click together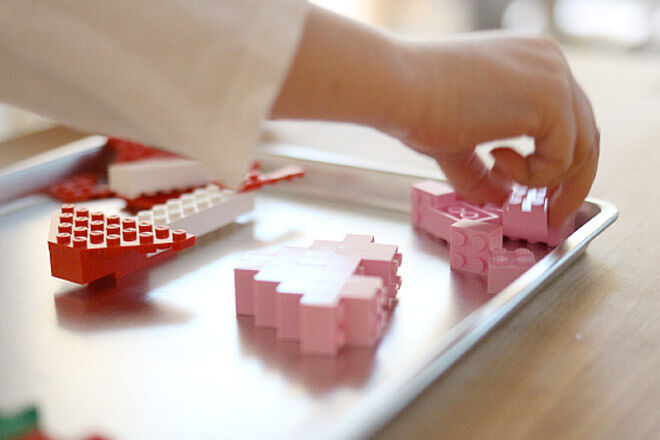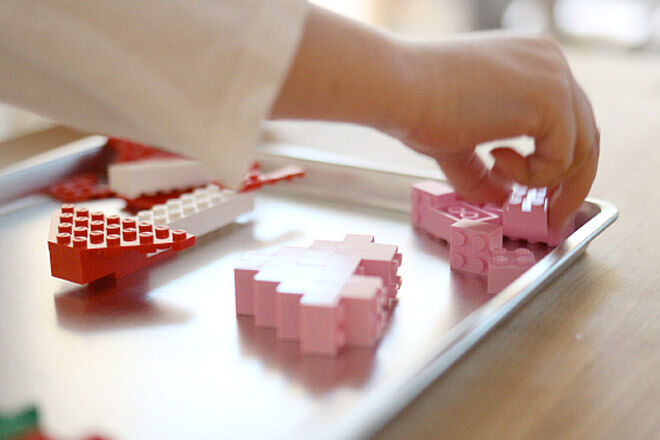 Limber up those fingers and get ready to flex some creative brain cells in the Valentine's Day Lego challenge! Set your little builder the challenge of creating as many Valentine-related shapes as possible. Ready, set, go! (via No time for Flash Cards)
You're marble-ous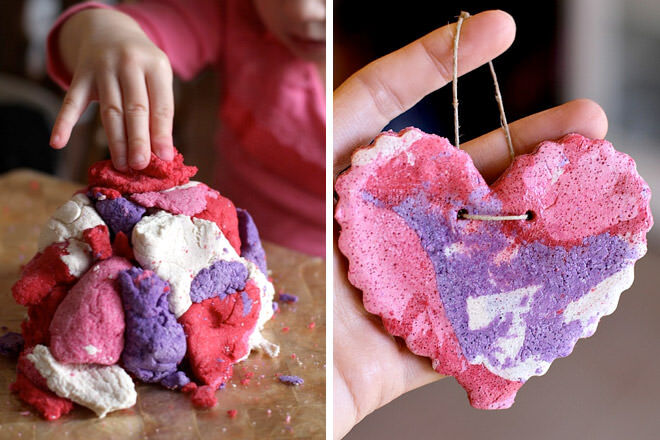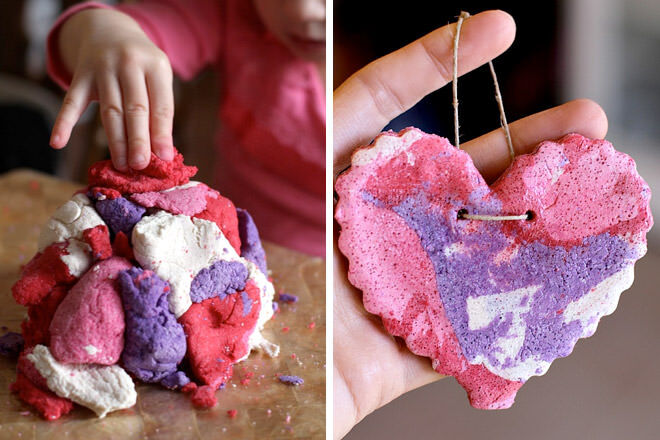 If you have any little play dough-holics in your house, then this is the one for them! Plus, the end result is super pretty and would make a gorgeous garland. (via Two-daloo)
I learn for you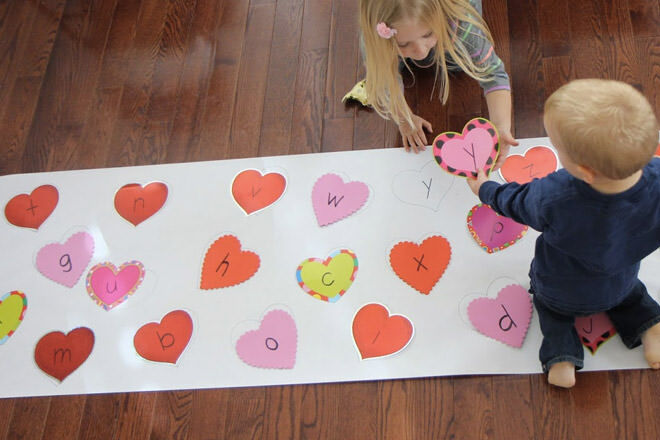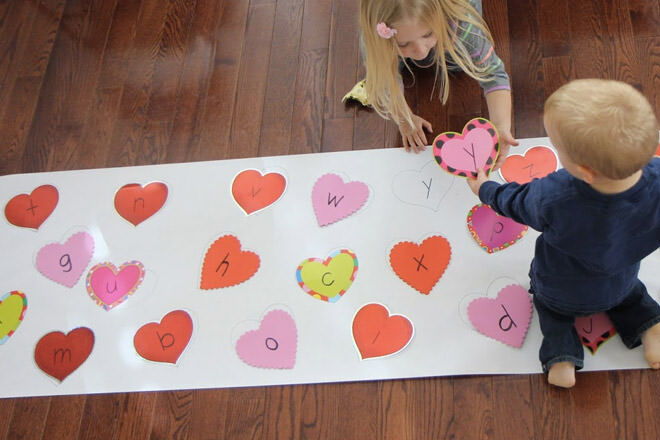 Valentine's Day can be educational as well! This heart themed matching game is great for kids who are learning their letters and little ones can play along too! (via Toddler Approved)
Stuck on you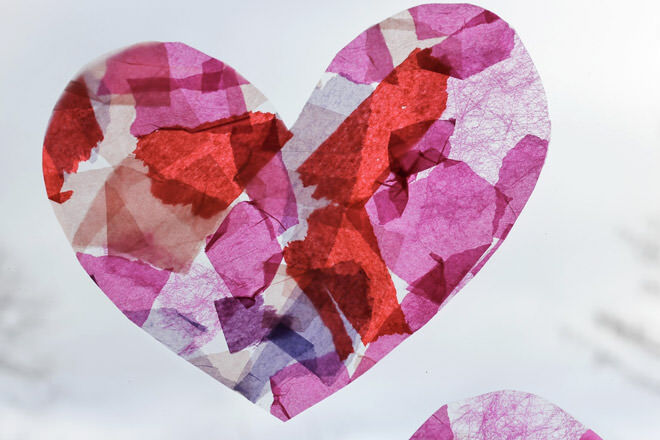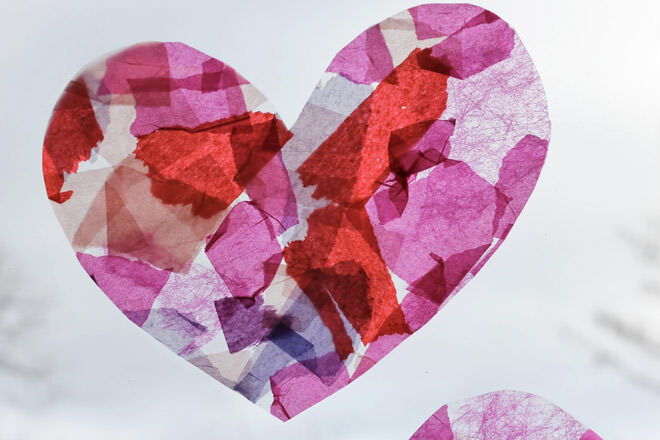 A super simple craft that will let some love-tinted light shine into your room. Just take tissue-paper and sandwich it between some clear contact before cutting out heart shapes. Voila! (via The Imagination Tree)
You a-peel to me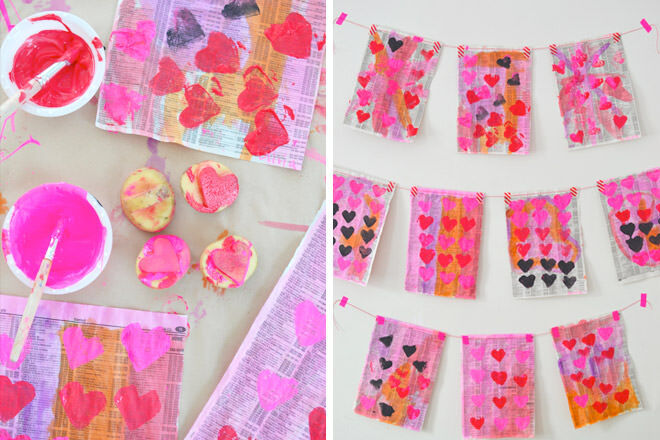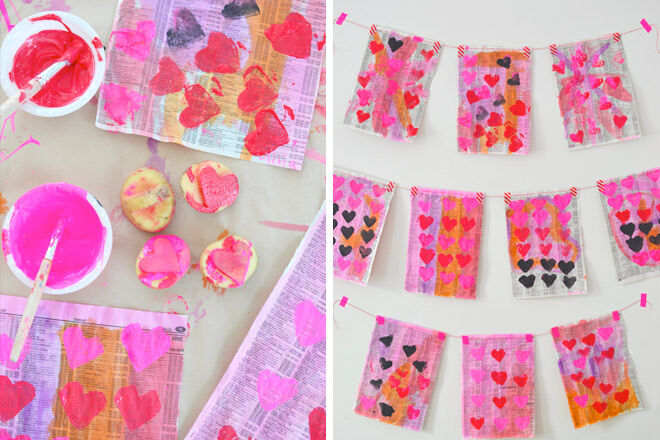 This one may be a little messy, but it just looks like so much fun! And we can suffer a little mess for the ones we love, can't we? It is Valentine's Day but once a year! (via Art Bar Blog)