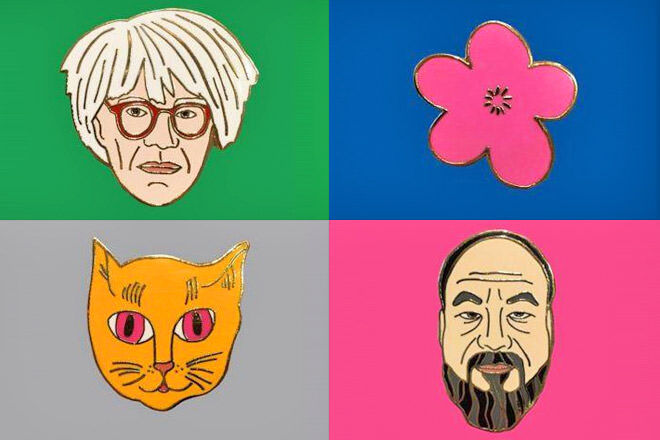 Studio Cats at National Gallery Victoria
Getting there
Ground floor of NGV
180 St Kilda Road, Melbourne
Exhibit runs 11 Dec 15 – 24 April 16
Other info
Free entry
Open 10am – 5pm daily
Parking available at Victorian Arts Centre


You are never too young to enjoy or interact with art. Just ask any two year old who has drawn on a wall with crayons (maybe you can pass it off as a modern art installation?).
But taking kids to an art gallery? That's another thing altogether.
Which is why the National Gallery of Victoria's latest installation for kids, Studio Cats,  is so brilliant. It showcases the work of Andy Warhol and Ai Weiwei – through their mutual love of cats – in a way that lets kids get up close and personal with the art.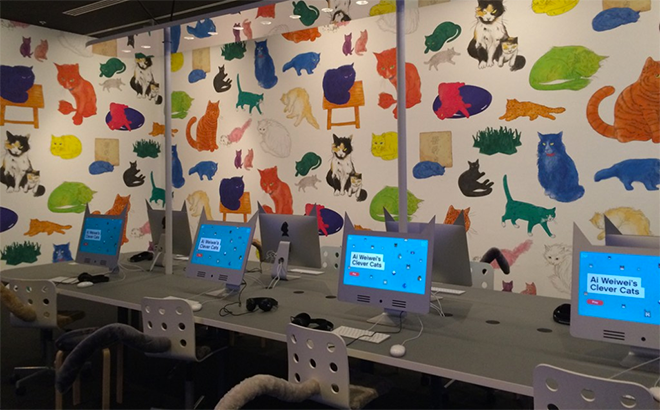 Yep, that's right. Your kiddos are free to TOUCH the art. No more having to chase them down or risk the reprimand of the gallery attendant lurking nearby. This installation is made for kids to enjoy.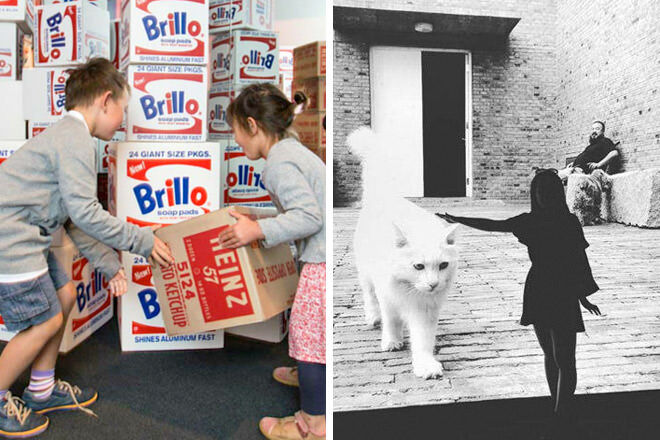 Toddlers can pile up Brillo boxes and ponder pop art or consumerism, you know, as they do. Take a break and lounge on feline-like pillows to watch films of Ai Weiwei and his beautiful obsession with cats and culture for a while.
Then head to the photo booths and have your own family turned into a work of art (the photos are emailed straight to your inbox!)
Explore the rest of the gallery with your little one in hand or pram. It really is inclusive, approachable art for everyone. (We found the contemporary pieces are a big hit with the under fives!)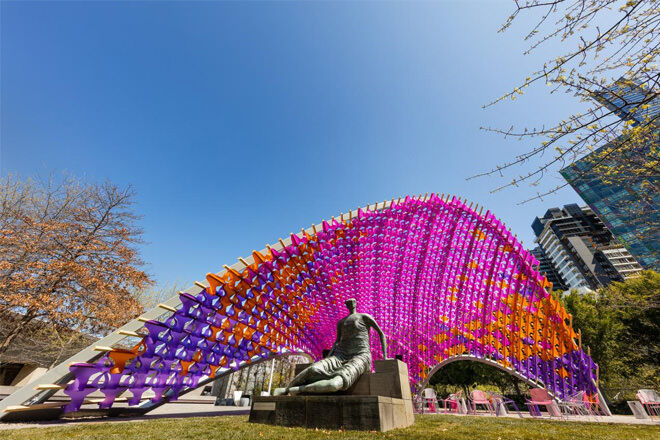 Duck out for lunch in the sculpture garden at the new Garden Cafe. Or picnic on the comfy bean bags beneath the 2015 Summer Architecture Commission – a spectacularly colourful arch.
There are artworks here that can be touched and climbed including a work using mist. Just make sure you bring a spare set of clothes for a post-mist change.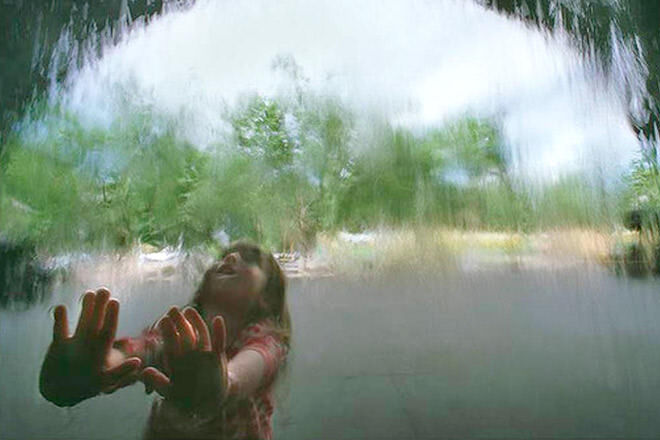 No visit to the gallery is complete without a visit to the famous water windows. A fantastic way to say farewell!