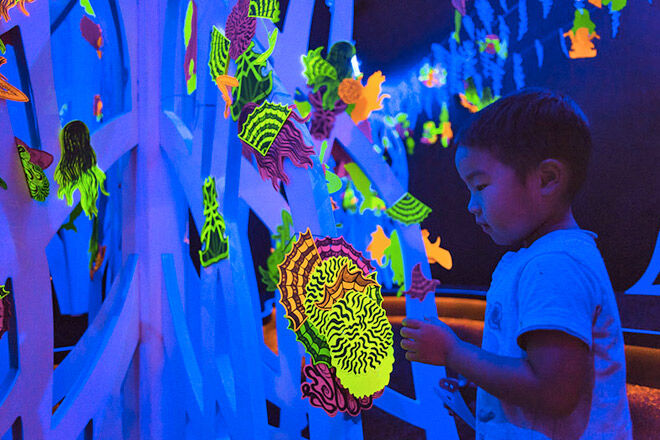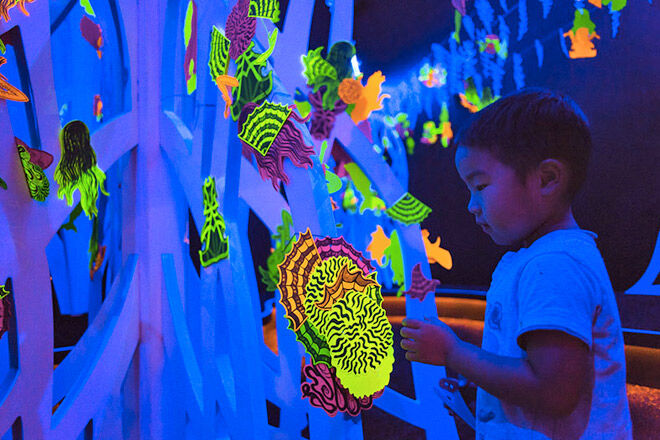 Children are creative dynamos who see the world in a truly unique way, so it makes sense to show them art from an early age. Luckily for parents in Brisbane, we have just the thing!
APT8 KIDS is an interactive, hands-on and multimedia exhibition created especially for children and families. Kids don't just get to touch the art, they help make the art!
APT8 KIDS is part of 'The 8th Asia Pacific Triennial of Contemporary Art', which means there is a focus on contemporary art created across Australia, Asia and the Pacific. Some kid-friendly works are displayed in the Queensland Art Gallery (QAG), but most of the action is happening up the road at GOMA.
Here are 5 works your kid will want to be a part of…
Homegrown superheroes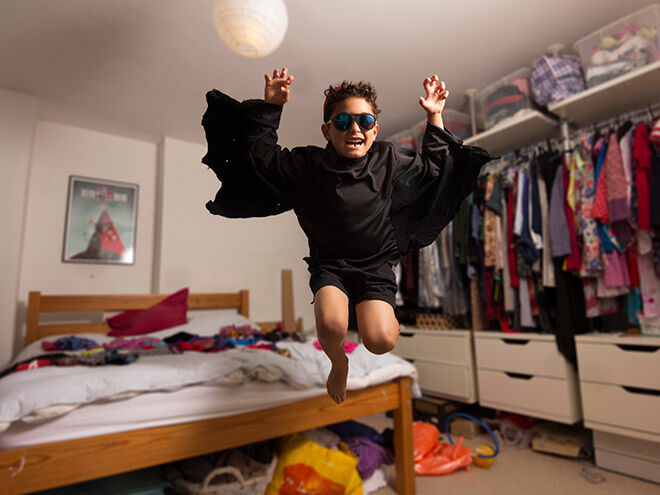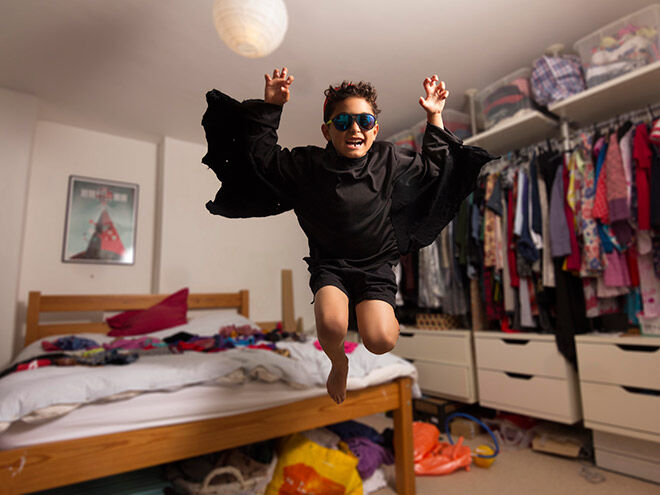 Hetain Patel, Behind the Mask 2015, GOMA Gallery Media Lounge, Level 3
Is it a bird? Is it a plane? No, it's super art. Patel's photos show kids in homemade superhero costumes, and your child can upload a superhero self-portrait too.
A field of colour
Choi Jeong Hwa, The Mandala of Flowers 2015, QAG Gallery 5, Ground Level
This hands-on installation is saturated with colour. Children create bright shapes using zillions (ok, that may be an exaggeration) of plastic bottle caps and lids.
License 2 Draw 2013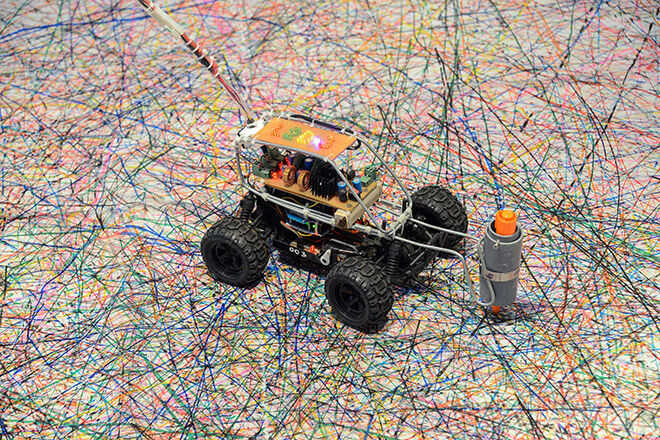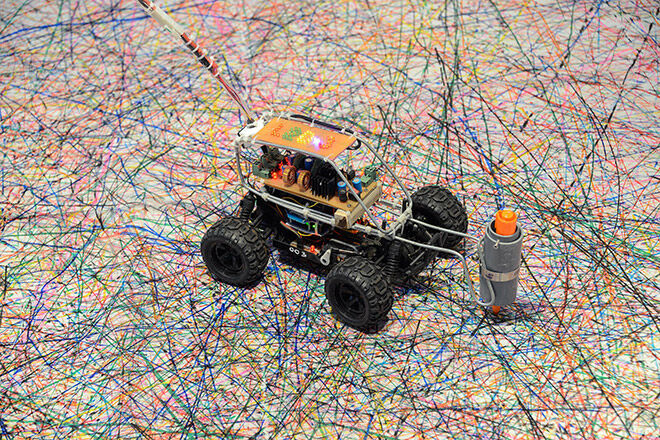 Uudam Tran Nguyen, Draw 2 Connect With License 2 Draw 2015, GOMA Park Level
Your youngster creates a digital artwork with children from around the world. All they have to do is 'drive' a digital car across a virtual canvas and a picture is formed. Vrooom!
Fruit and veg with a twist!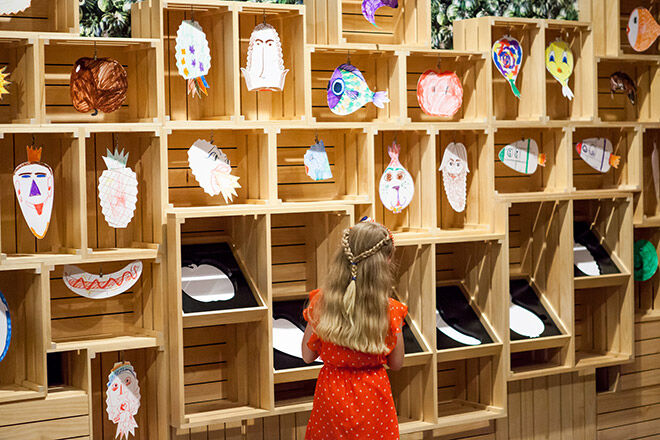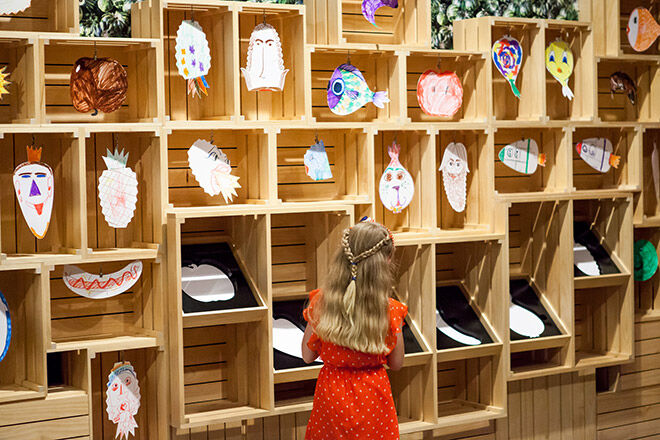 Yelena Vorobyeva and Viktor Vorobyev, I Prefer 2015, GOMA Park Level
The artists' work 'I Prefer Watermelons 2002' sees them transform green tomatoes into watermelon. Then it's the kids' turn to change their fruit or vegetable template into something different – like a banana hotdog!
It's an arty party!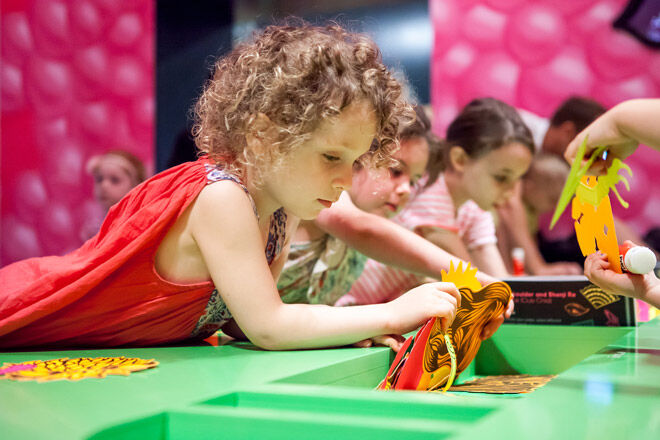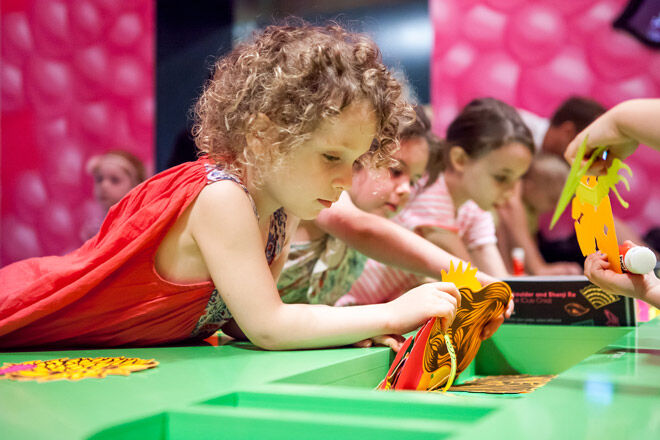 Justin Shoulder and Bhenji Ra, Club Anak (Club Child) 2015, GOMA Park Level
Children create their own mythical character, then see it glow under UV lights. The result reminds us of Avatar, but it all starts with coloured paper.
If art fatigue sets in, give little legs a rest at GOMA's café bistro and the QAG café. Both have kids' meals and appetising options for adults.
After the exhibition, you could walk to the Queensland Museum & Science Centre, but chances are, you'll be heading home to take a photo of your child in a superhero costume. Up, up and away, it's an arty kind of day!


Where: GOMA, Stanley Place, Cultural Precinct, South Bank, Brisbane, 4101
When: Exhibition runs until 10 April 10am – 5pm daily
Tickets: Free entry
www.qagoma.qld.gov.au/whats-on/kids
(images via QAGOMA)