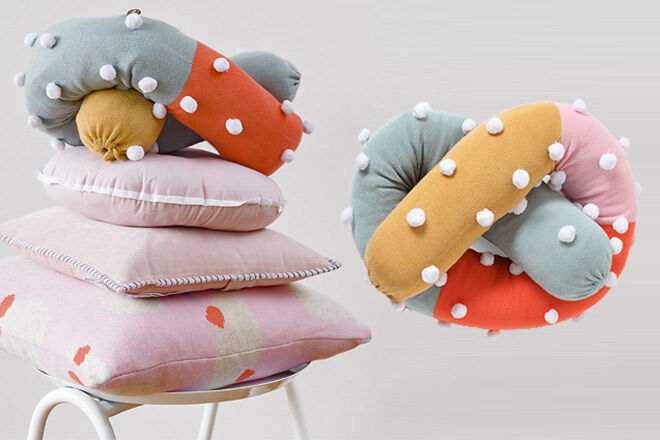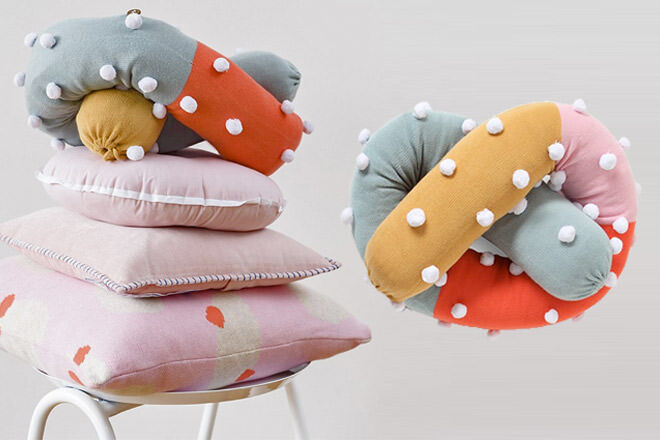 As a salty snack pretzels are hard to beat. But a pretzel in cushion format? With bright colours and bobbly knobs of "salt"? Now that is the sort of snack we are after!
This cushion-y delight was created by Arro Home. And while it is officially classified as "living" decor, we think it would make the perfect quirky touch in your kiddo's room.
Its tactile design will entice little fingers and the gorgeous colour-blocked cotton is a treat for the eyes. We are 100% around the twist for this one.
Available from arrohome.com ($69.00)