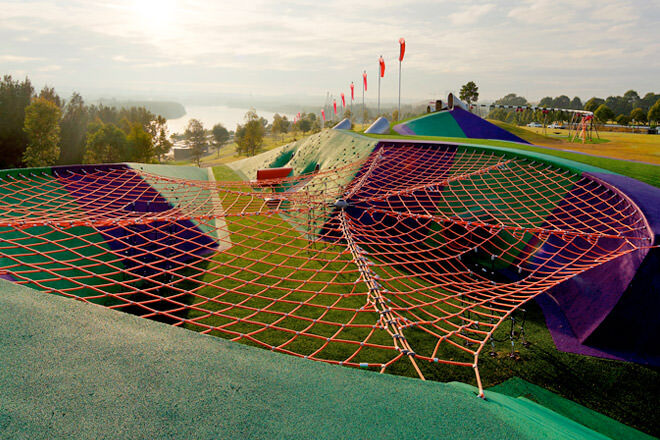 Blaxland Riverside Park
Getting there
Sydney Olympic Park
Jamieson St
Silverwater
NSW 2127


With one side running along Parramatta River and room for a hundred games of tag, Blaxland Riverside Park is both scenic and spacious.
We love that it caters for all ages and abilities, and we love, love, love the Play Space. It's here that parents can push their tot in a baby swing or watch bigger kids catch air in the GIANT swing. There are tunnels for little ones to crawl through (a bit ouchie on adult knees), and tunnel slides for older kids to roar down.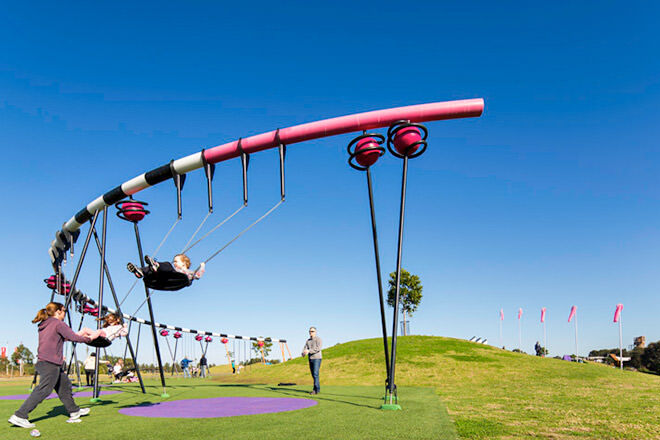 Whether kids are climbing the walls (in a good way), navigating a wormhole net, going all Scandi on the Viking swing, or zipping down slick hill slides, they'll have smiles on their dials. Until they've been on the spinning play disk for half an hour – when smiles may turn into grimaces!
There's twice the fun with a double flying fox, the hills are alive with Astroturf (great to run up and down) and the multi-level treehouse is, again, fun for all ages. Babies and toddlers will be content to hide in the lower level peeking out at trees. Meanwhile, the bigger the kid, the higher they'll climb…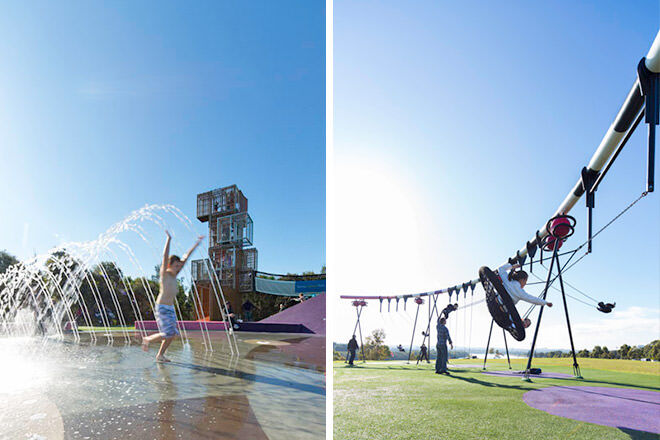 Then it's time to get wet! Blaxland Riverside Park has the largest outdoor water play facility in NSW. What's not to love about jumping in (non-muddy) puddles, scampering through spray and being blasted by random water jets?
The Play Space is just a small part of the park though. There's a spiral walking track with fabulous views at the top, paths for bikes and trikes, massive grassy areas, BBQs and another playground with a rope theme.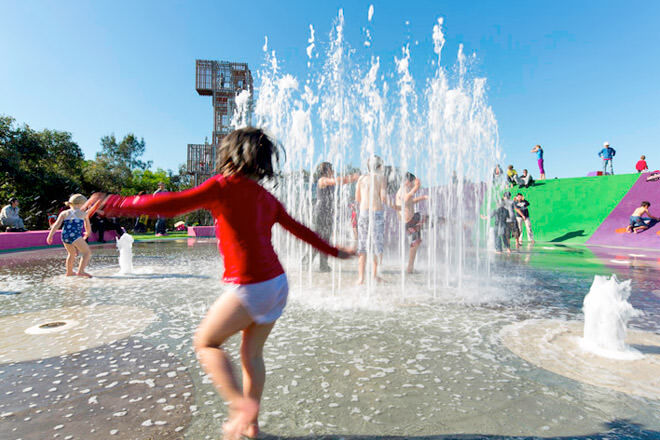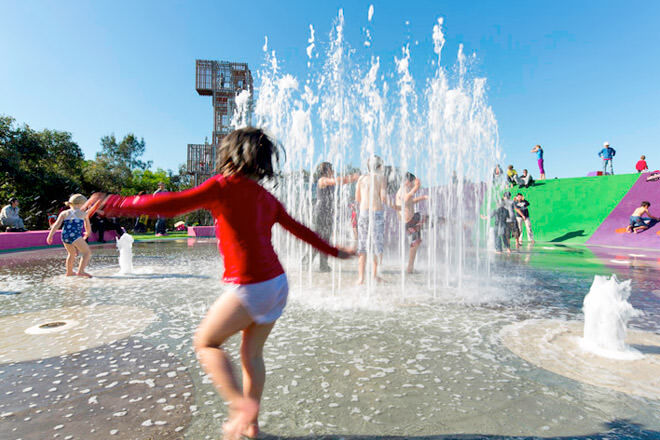 Just a bit of housekeeping. A park this good attracts families like honey attracts bears, so prepare for parking to be limited at peak times. The metal slides can get hot in summer, and although the park meets safety standards, it's meant to push excitement boundaries. So join your kids for the action and spot them on any tricky stuff.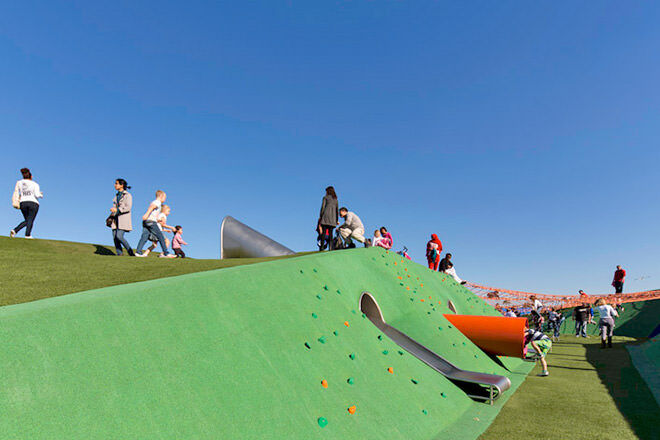 The park is also next to Silverwater Correctional Centre, but don't let this put you off. Security is tight and Blaxland Riverside Park is made for families.
So what's next? Giving Dad a push on the flying fox or telling Mum the slide isn't that fast (when it kinda, definitely is). Ahhh good times!


Park open daily from sunrise to sunset
Hours of water play: 10am – 6pm
Parking: Free parking is limited
(Images via JMD Design)