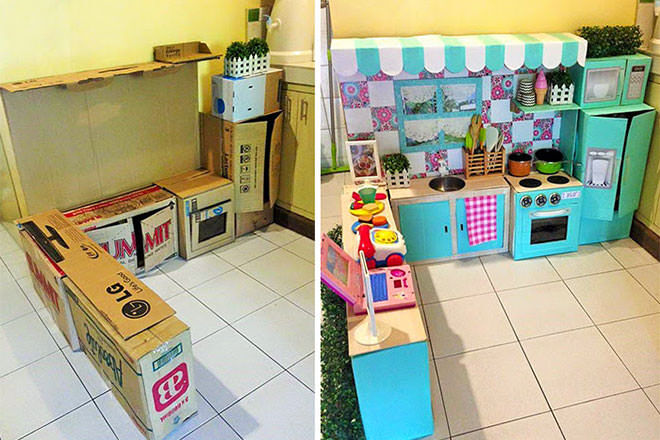 Filipino mum, Rodessa Villanueva-Reyes has shown that you don't need electronics or a lot of money to entertain toddlers. All it takes is love, creativity and some recycled cardboard boxes!
Ms Villanueva-Reyes has built a gorgeous play café for her one-year-old daughter. 'Audrey's Café & Restaurant' brings Parisian flair to the Philippines. Complete with a kitted out kitchen, menu chalkboard, faux hedge and even a phone for taking bookings, it is pretty in pink (and white and turquoise).
The cute café took a week to construct and sees little Audrey following in her mum's footsteps, because Ms Villanueva-Reyes owns a real bakery!
Would you like sugar with that? Nope, this DIY cardboard kitchen is sweet enough. Let's make one!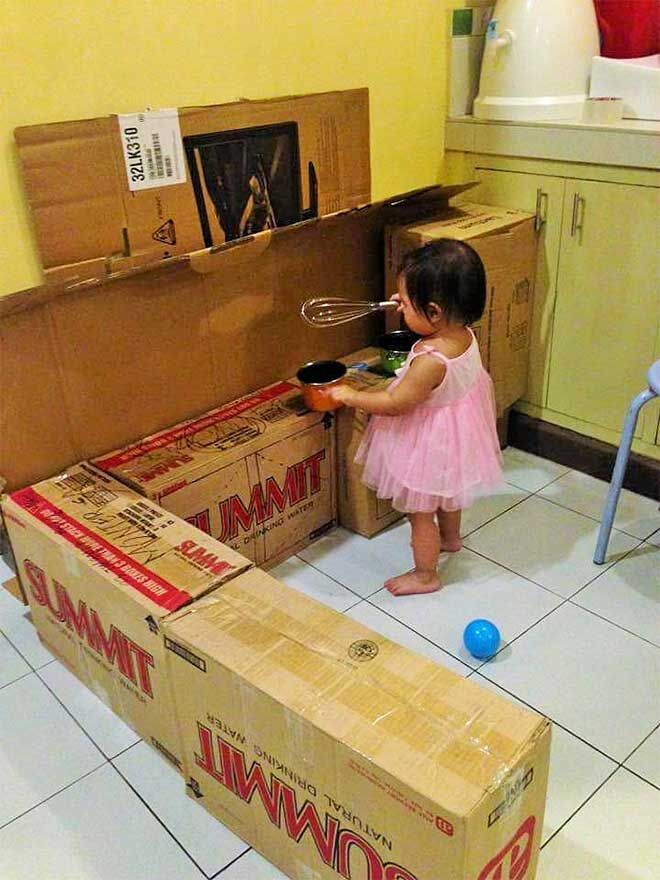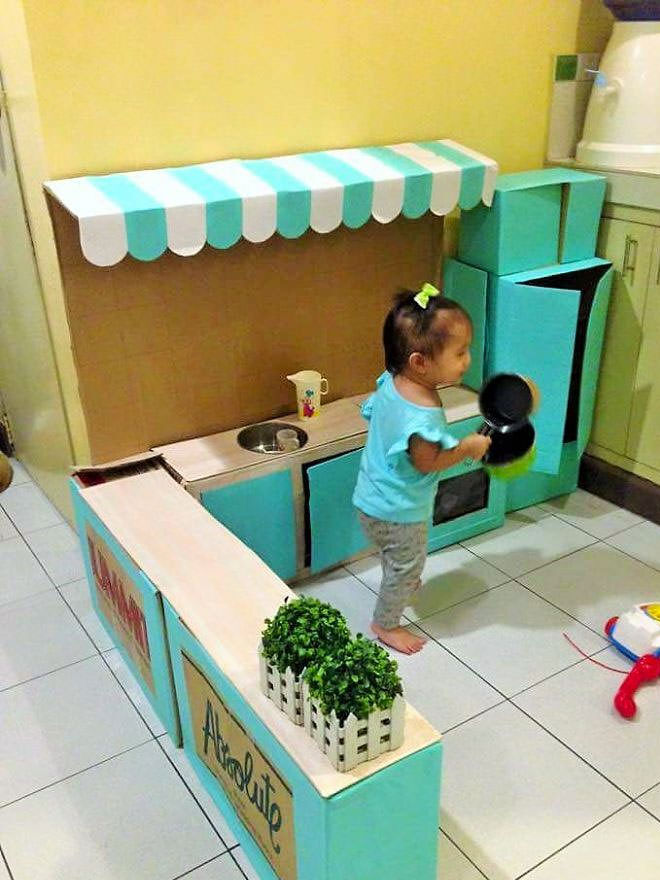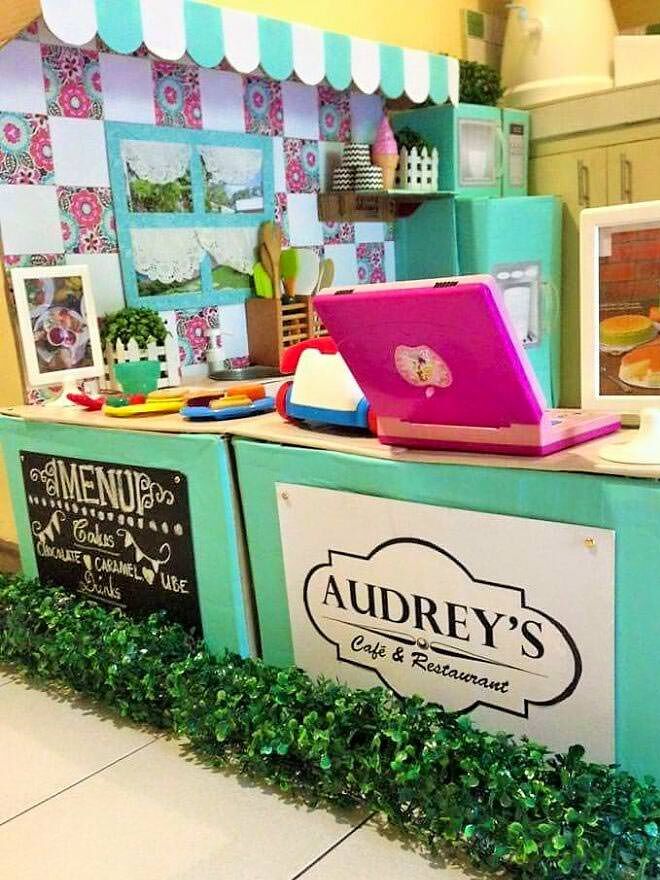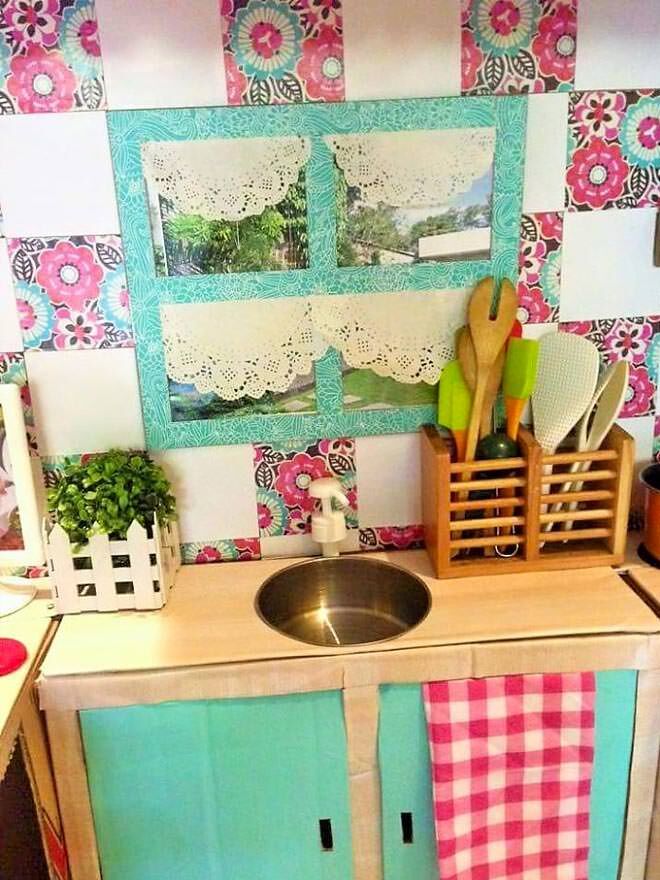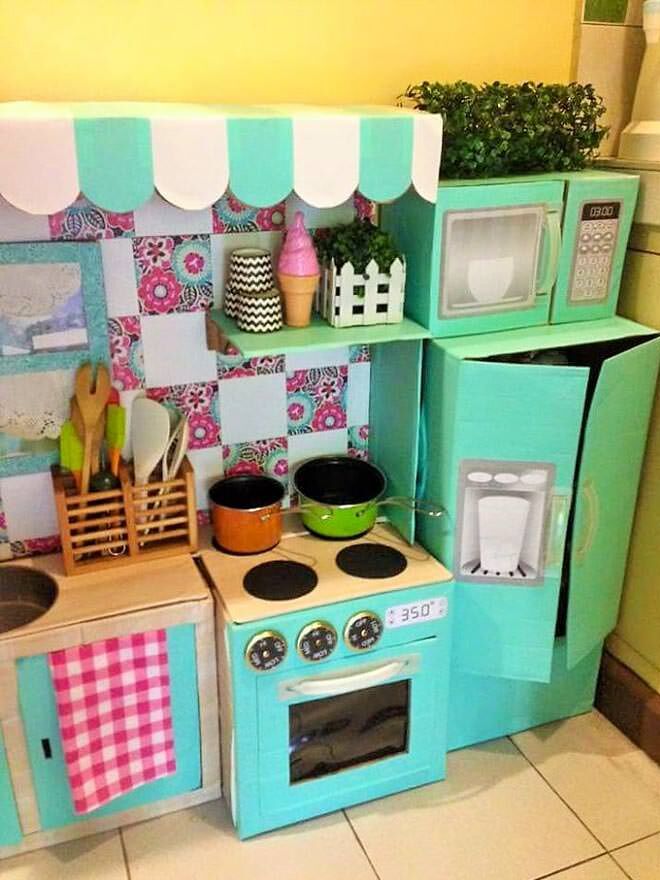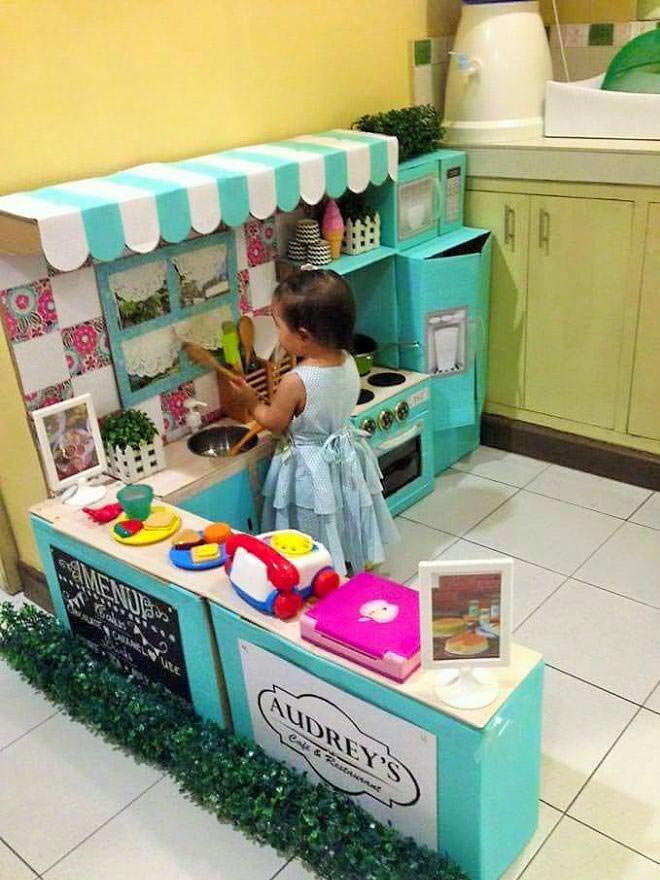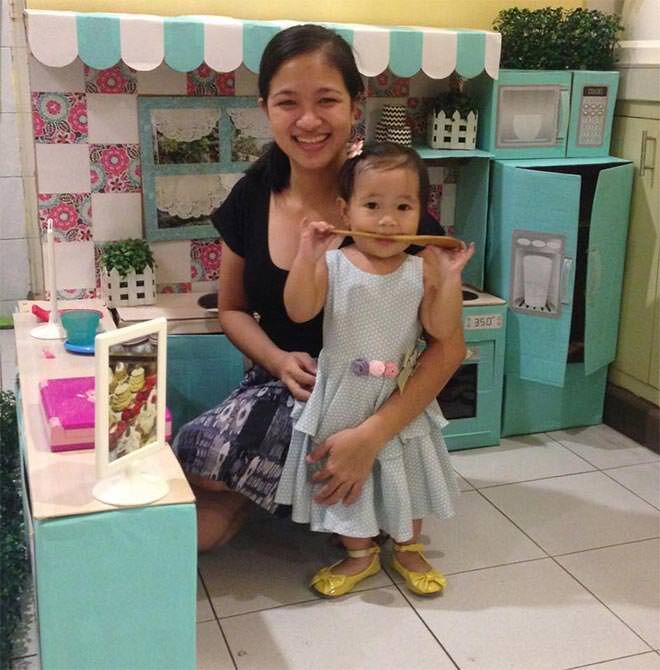 (h/t Metro. Images via Rodessa Villanueva-Reyes)