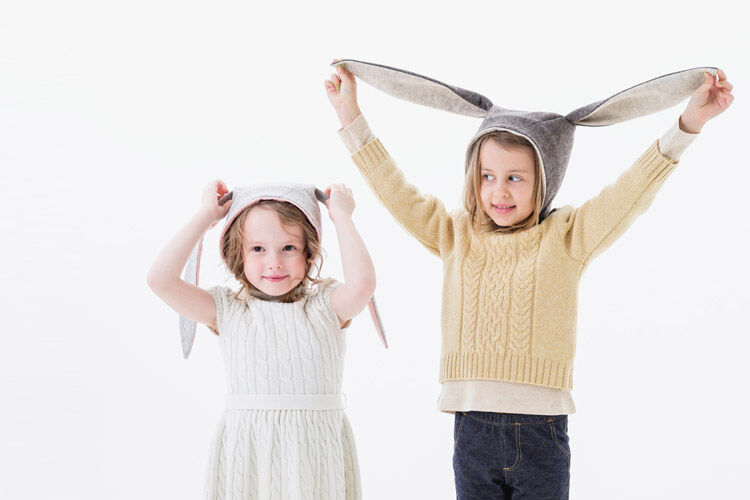 Looking for chocolate-free gift ideas this Easter? Look no further! We've burrowed far and wide to find a bunny load of sweet alternatives. From adorable Easter-themed clothing and soft play things to whimsical toys that will last all year round, we've found darling gifts for you to give this Easter.
Here are the best choc-free Easter gifts for hopping bunnies.
Super-soft style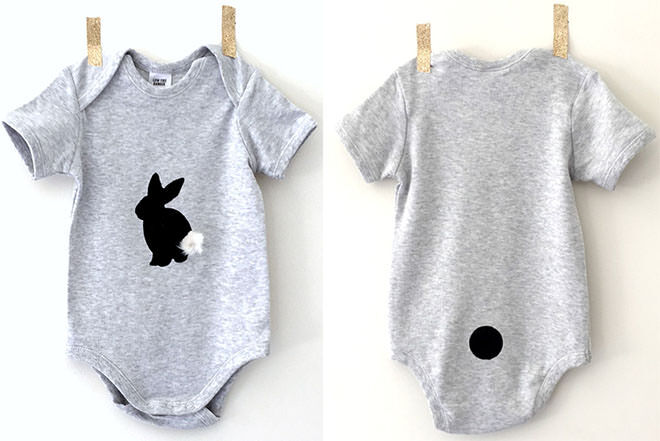 Bunny Love Onesie ($22): 100% cotton and 100% cute. Made using eco-friendly ink, this hand-printed bodysuit will be kind to bub's skin while they potter about the Easter celebrations.
A squeeze and a hug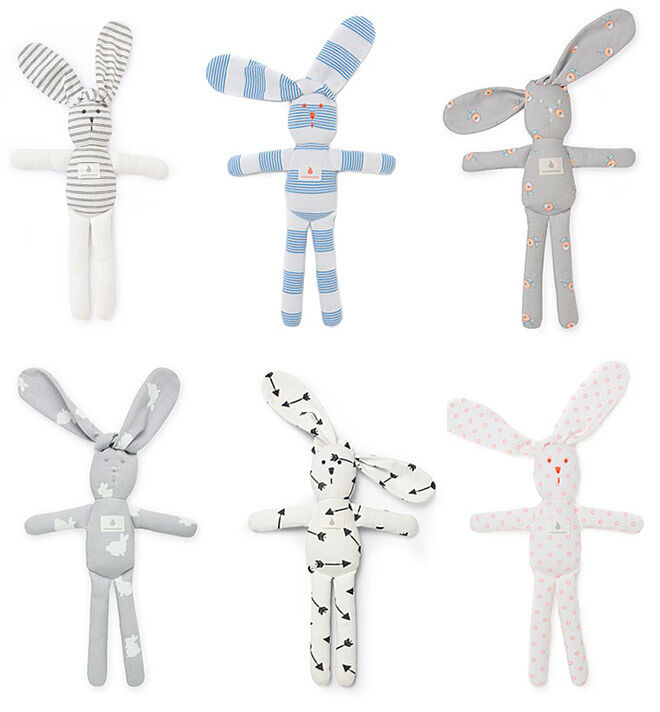 Soft Toy Bunnies, Country Road ($21.95): Every bunny's favourite friendly rabbit is back, ready for kisses and cuddles. Available in adorable prints, this little fella is the perfect gift for Easter time snuggles.
Lunch buddy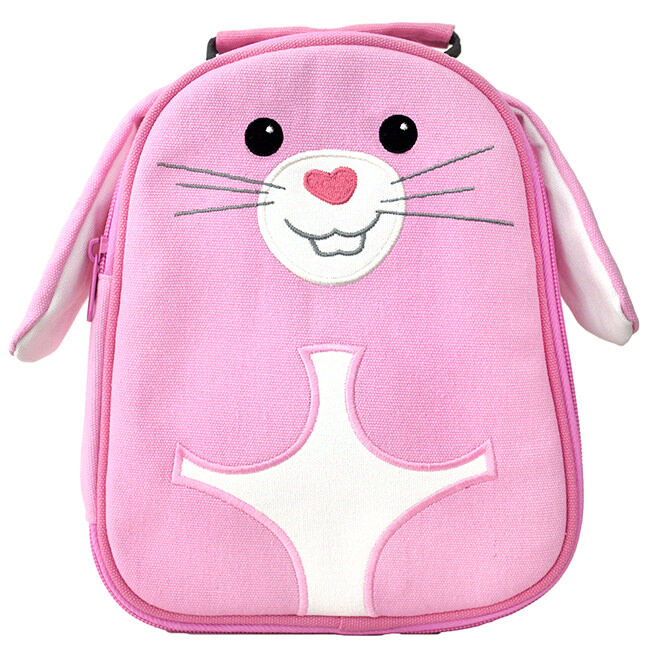 Bunny Lunchpack, Apple Park ($39.95): Give your little lapin a new buddy for lunchtime. The insulated lunchpacks from Apple Park not only keep hot food hot and cold drinks cold, they're made of 100% recycled fabric from plastic bottles. We like!
Tiny teethers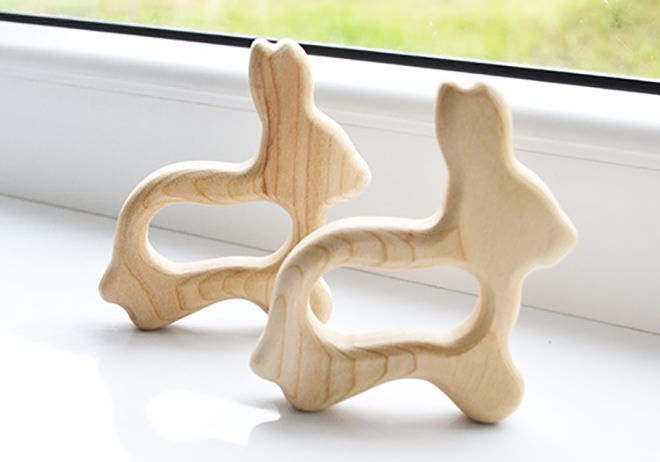 Bunny Baby Teether ($18.95): Make bub's first Easter with a bunny baby teether. Made from eco-friendly cherry wood, the sweet silhouette shape is ideal for little hands to hold and little gums to munch.
Fun fingers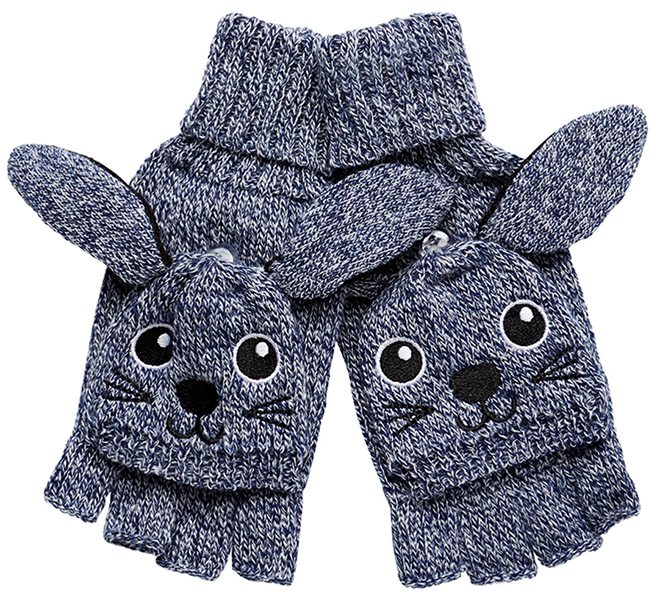 Bunny Gloves, Seed ($24.95): Keep their hands warm and their fingers free to roam and discover with these loveable fingerless gloves. A gift they'll cherish all year round.
Sweet stacking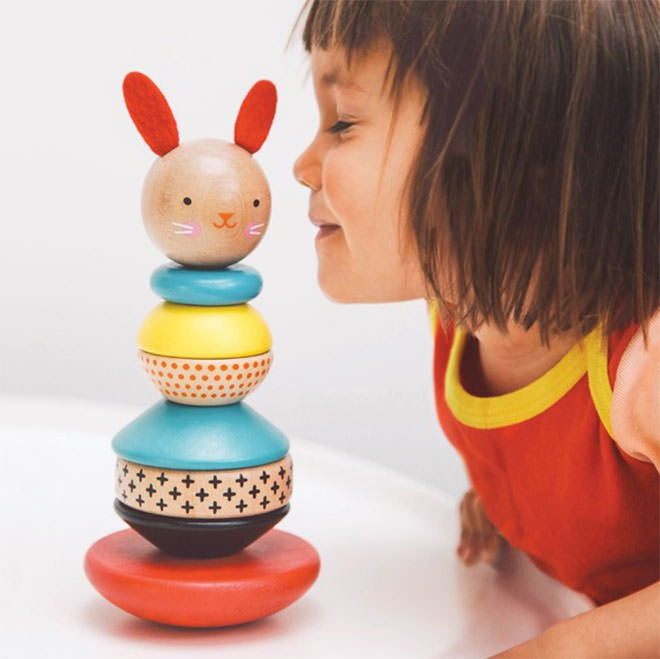 Wooden Stacking Toy Rabbit, Petit Collage ($45): This classic stacking toy will enchant young builders on Easter morning. And the fun isn't done when the stacking is complete – watch bunny wobble and sway sweetly on his round bottom.
Easter magic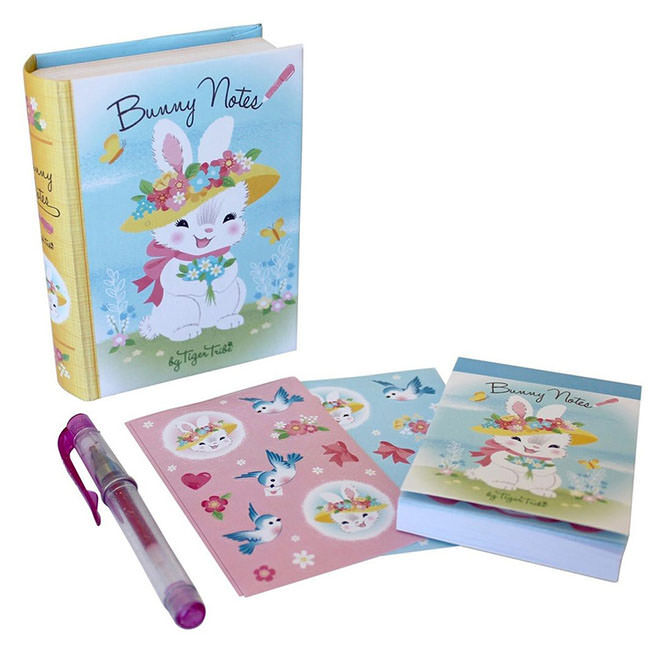 Bunny Notes ($12): Write letters to your best friends, leave the Easter Bunny a little note and have fun with super cute stickers and glitter gel pens.
Winter warmer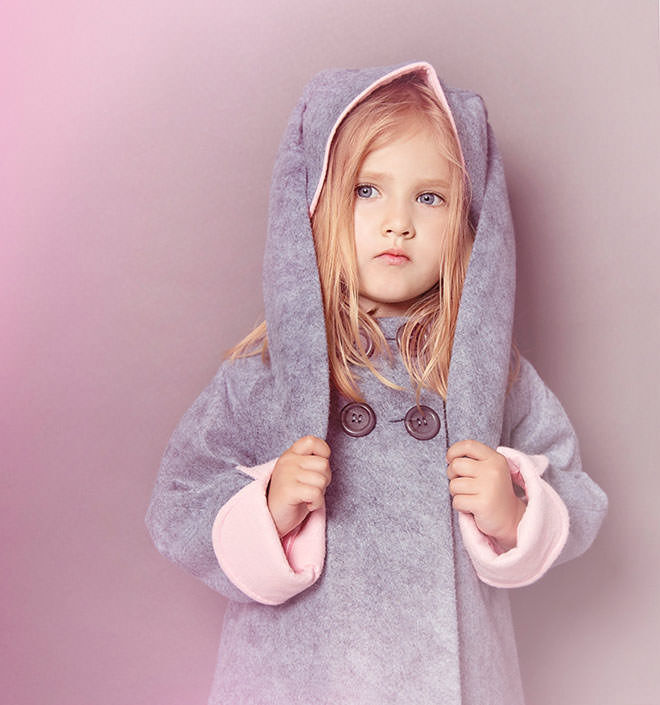 Luxe Bunny Coat, Little Goodall ($215.77): Boasting the longest, loveliest bunny ears possible, this darling handmade coat will keep your little rabbit warm all winter.
Be a bunny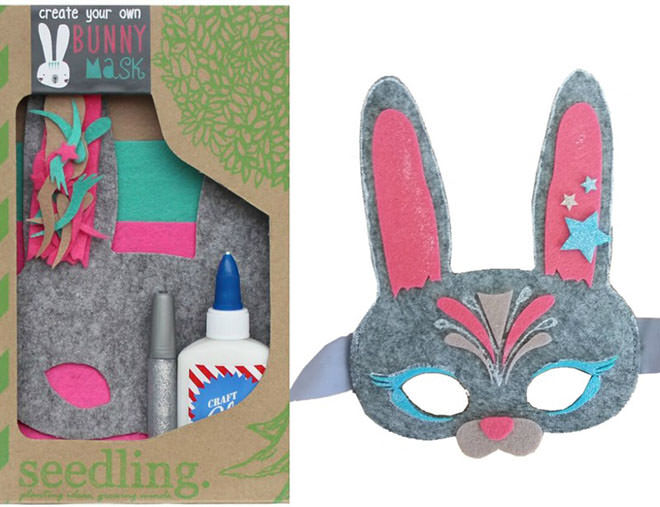 Create Your Own Bunny Mask, Seedling ($26.95): Mini crafters will go crazy for this amazing make-your-own bunny mask kit. Get ready to come face to face with the real Easter bunny!
Bunny dress up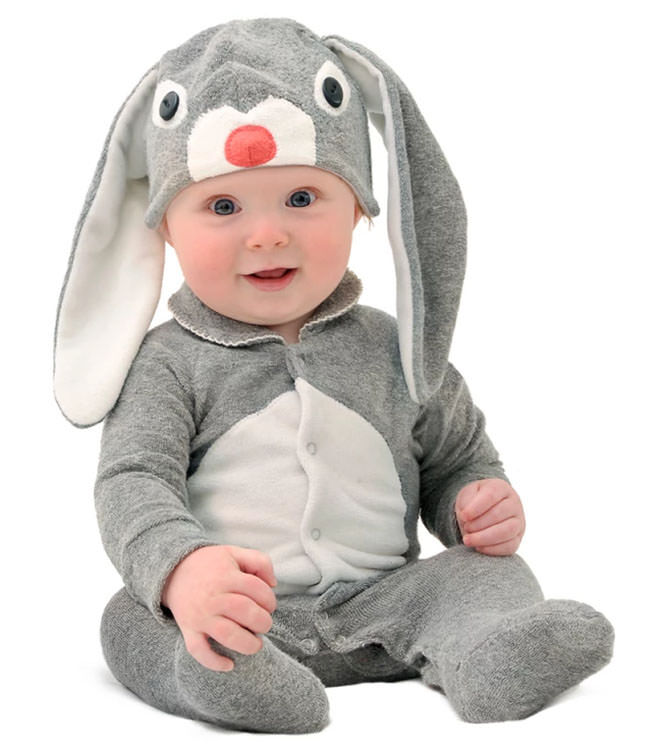 Lil' Grey Bunny, Lil' Creatures ($79): Transform your bundle of joy into a cuddly bunny with this adorable Easter costume. We can't get enough of that hat!
Vintage love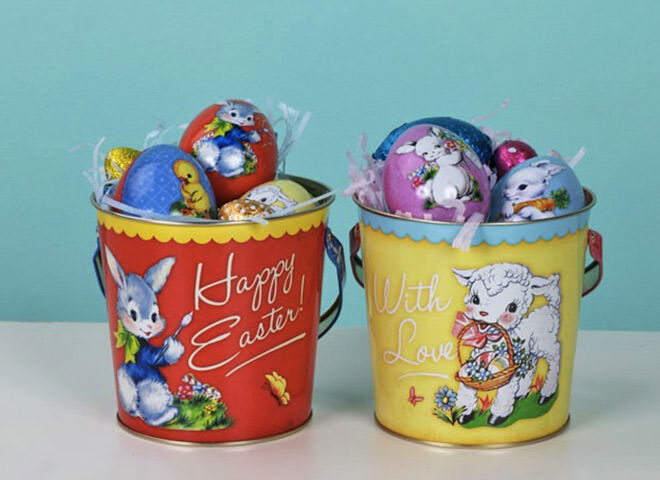 Vintage Easter Buckets ($8.95): Add a touch of vintage style to Easter with these delightful buckets. Great for scavenger hunts or sitting pretty on display.
Cute comforter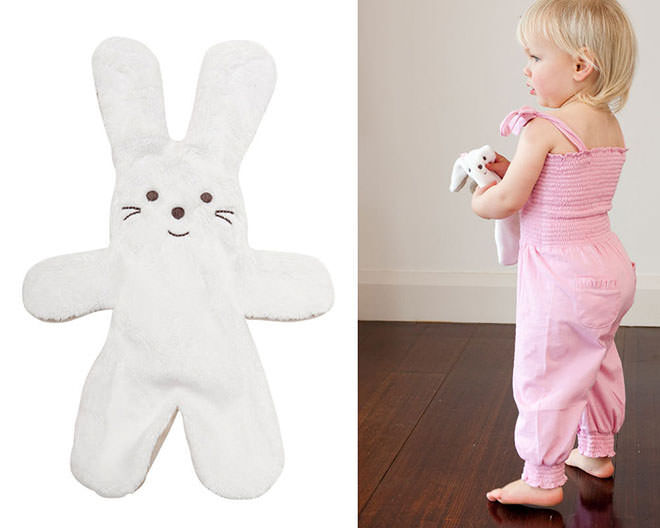 Bunny Comforter, Babu Snugglee ($14.95): Soft and snuggly, this tiny treasure makes the sweetest comforter day and night. The bunny's embroidered face and thin frame are ideal for sleeping tots.
The Chocolate family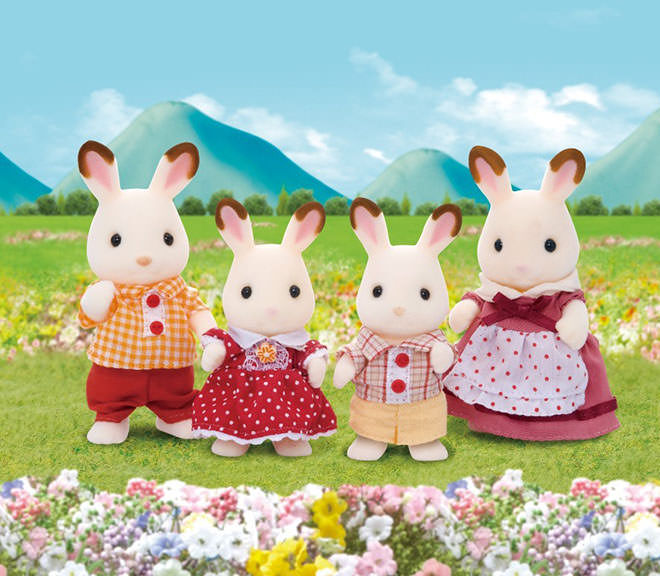 Sylvanian Families Chocolate Rabbit Family ($30): Meet Fraiser, Teri, Freya and Coco – the Chocolate family. Together they create delicious treats for families to enjoy at Easter. A brilliant addition to your Sylvanian Families collection and a fab way to encourage imaginative play.
LEGO play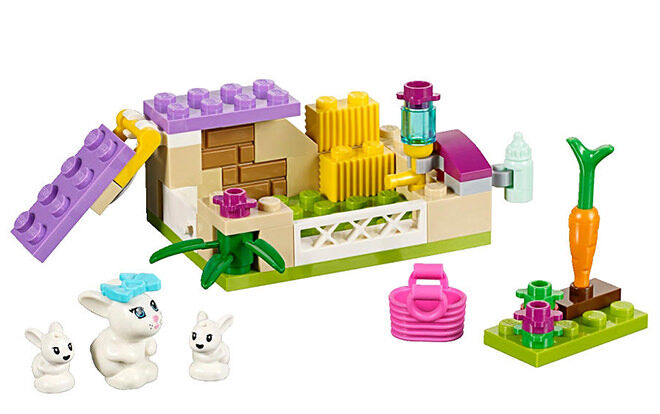 LEGO Friends Bunny & Babies ($9.95): There's lots of Easter-themed fun to be had with the Bunny & Babies LEGO set. Look after mummy bunny and her tiny bunny babies by giving them water and feeding them from the veggie patch.
Big Bunny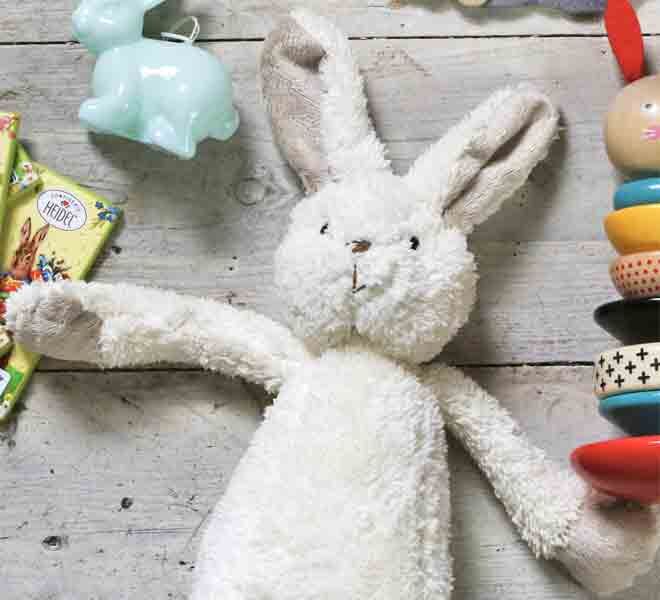 Brucie Big Foot Bunny ($19): Brucie the bunny is the ultimate companion for Easter-loving kiddies. With a mischievous smile and big floppy ears, this fluffy creature is as friendly as he is cuddly.
Night night, Miffy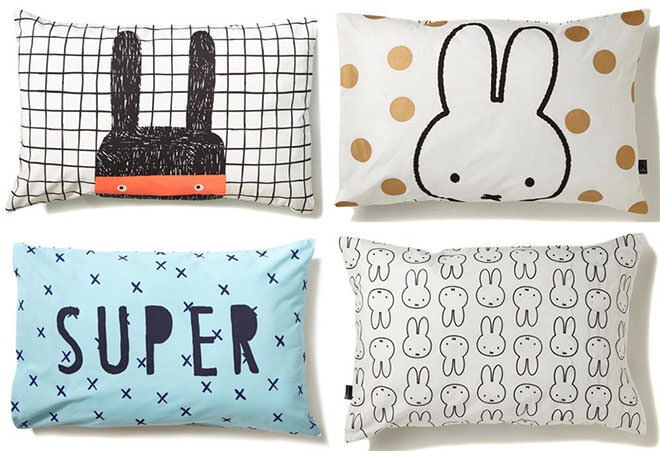 Festive Pillowcase, Cotton On ($16.95): Bring a bit of Miffy love into your little one's bedroom this Easter with a fun range of festive pillowcases.
Light up the room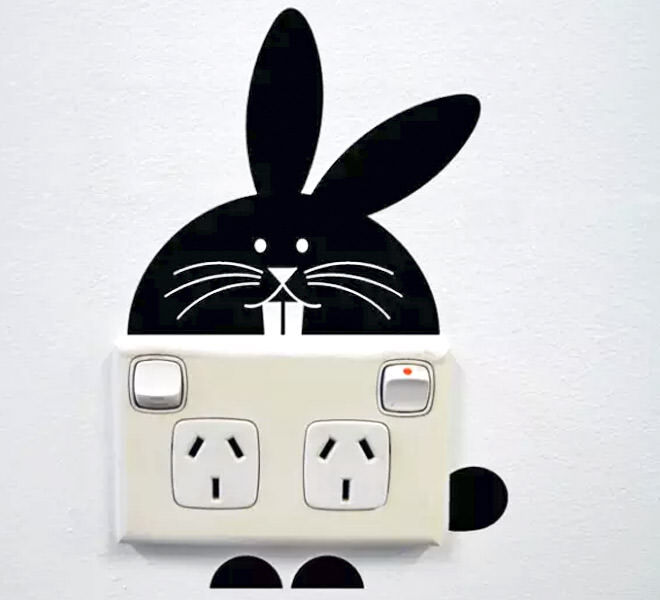 Bunny Wall Sticker ($20.72): Where will you find the bunny next? This clever little bunny makes his way around the house, surprising the kiddos wherever he goes.
Fashionable four
Sonny Angel Dolls Easter 2016 ($16.95): Dressed to impress, the Sonny Angel Dolls are back for Easter. Inspired by colourful Easter eggs, the fab four come head to toe in pastel outfits and cutesy accessories.
Camera at the ready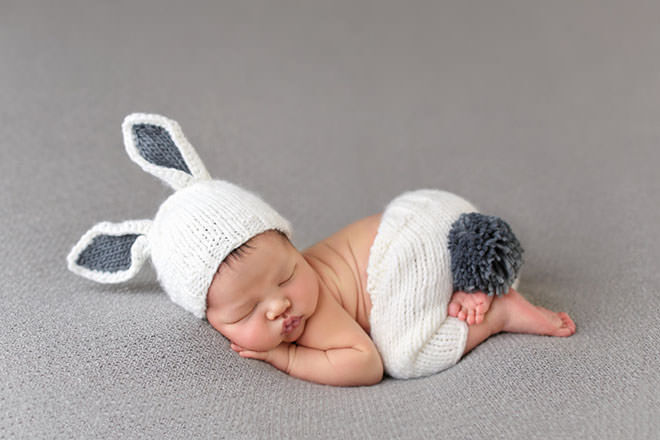 Bailey Bunny Newborn Hand Knit Set Gray ($76.98): Baby's first Easter? Here's the perfect outfit to get them photo ready. Love!
Watch them run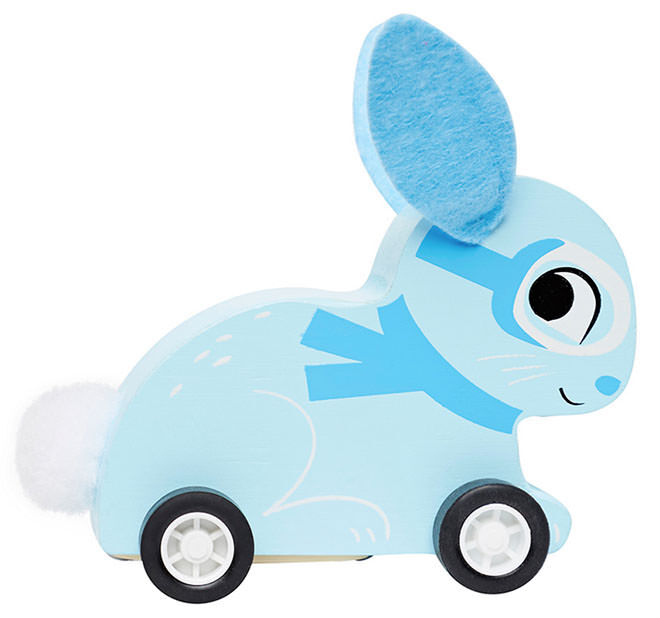 Pull Back Bunny, Seed ($12.95): Available in pink and blue, the pull back bunny is bound to keep little hands and eyes busy this Easter Sunday.
Soft smiles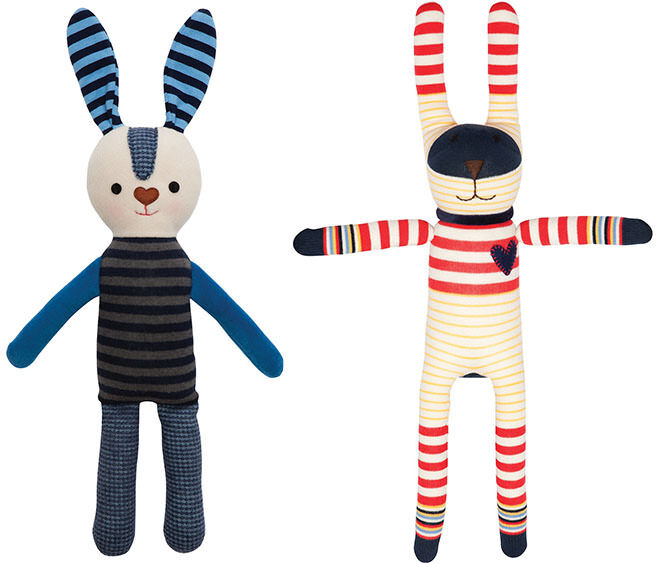 Rabbit Soft Toys, Micky & Stevie ($29.95): With contrasting legs, arms and ears these quirky soft toys from Micky & Stevie will make a colourful statement in any toy collection.
Hare hat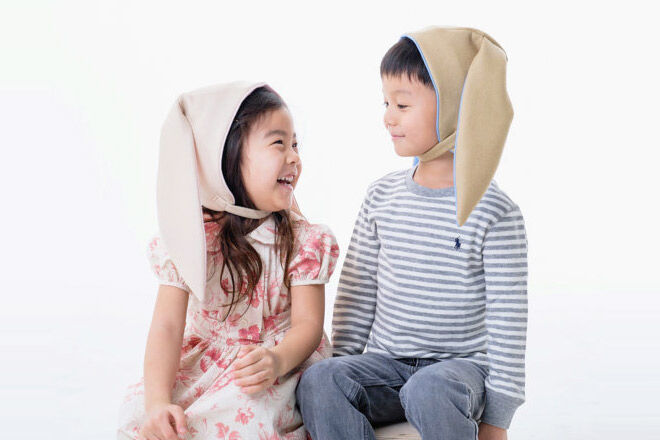 Luxe Bunny Hat, Little Goodall ($60.79): There's no better time than Easter to fashion a luxurious pair of bunny ears. Lucky for us, these dreamy bunny hats fit the bill perfectly.
Dinner time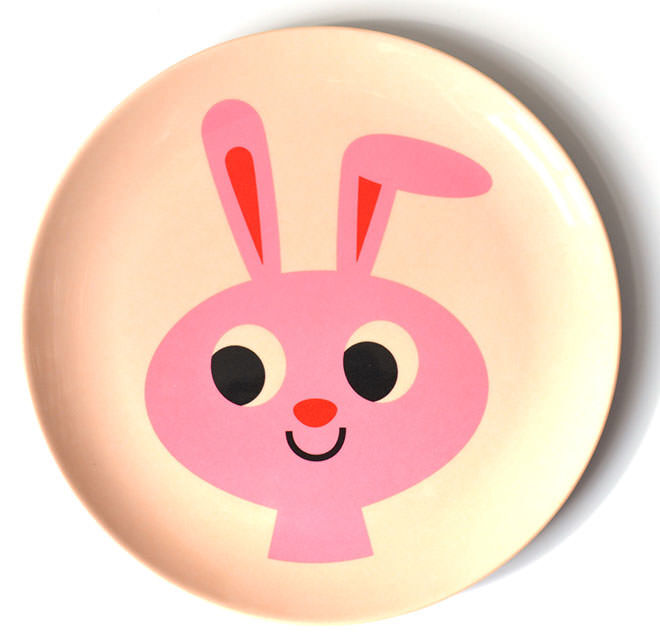 Bunny Plate, OMM Design ($13): Hungry bunnies will dive straight for their dinner with these playful melamine plates from OMM Design. They are dishwasher safe too – win!
Dancing doll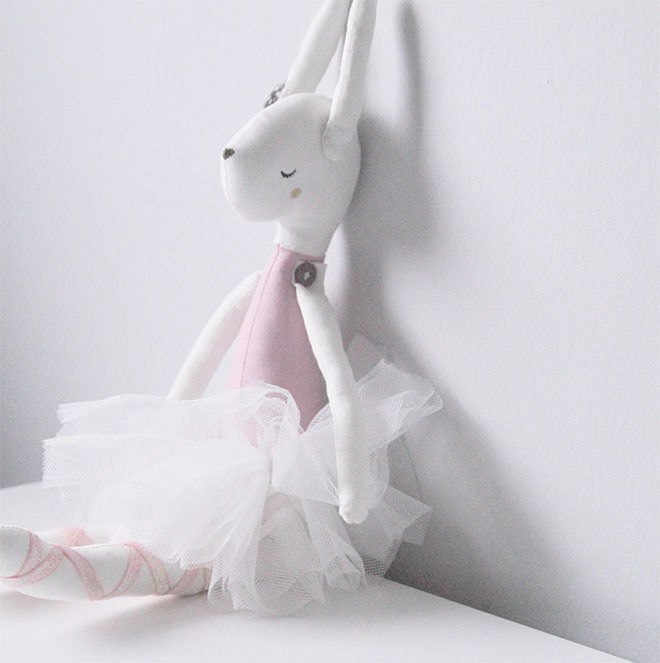 Clementine Bunny Doll, Ilka ($110): Dressed in a soft tulle tutu, Clementine is ready to dance. With delicate detailing such as soft ribbon, stitched buttons and hand-painted features she's a doll for little ones to cherish.
Ombre blush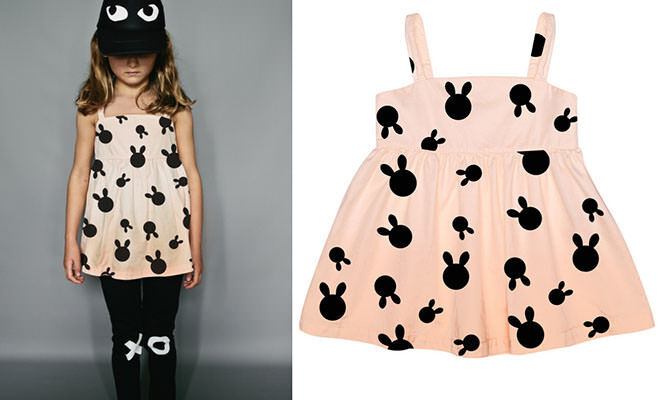 Cotton Strap Top, Beau Loves ($69): Three of our favourite things combine to make this a must have for fashion loving bunnies! Ombre, blush and rabbit dots – divine!