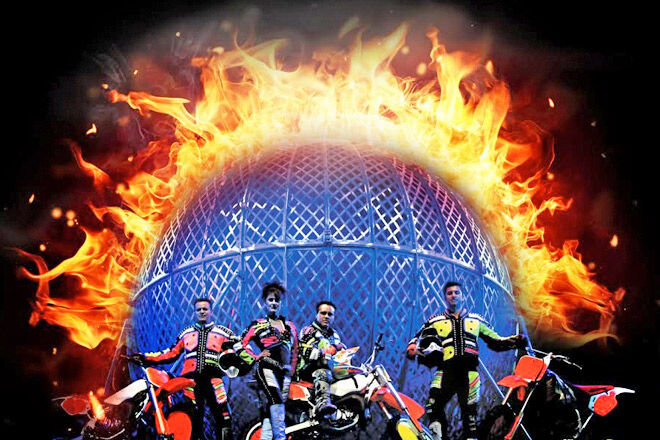 Boasting the world's most dangerous and death-defying acts, Cirque Adrenaline will transform Arts Centre Melbourne's State Theatre into a spectacular, high octane circus arena from 1 to 10 April 2016, guaranteed to pump a million gallons of adrenaline at every performance these school holidays!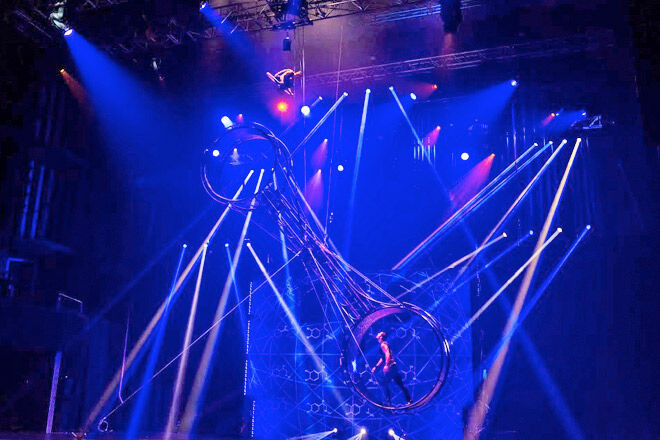 Created by the producers of The Illusionists and Le Noir, Cirque Adrenaline's troupe of over 30 performers, many either former national aerobatic champions or stars of Cirque du Soleil, are renowned worldwide for their theatrical flair and breath-taking acrobatic displays both on the ground and high above the stage.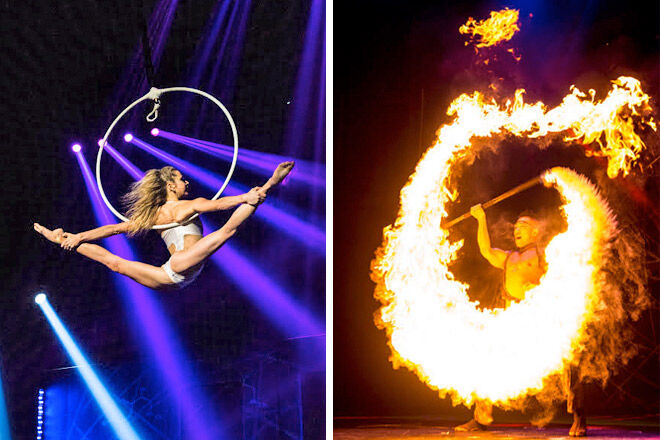 Each performer has been handpicked from among the best circus entertainers around the world, including Russia, China, South America, Africa and Europe, creating a new genre of show that blends traditional circus acts with the new guaranteeing to keep the whole family on the edge of their seats.
Acts include the famous clown and Emcee Dizzy (Darren Partridge), daredevil motorcyclists who narrowly miss each other in the Sphere of Fear, Angelo Rodriguez and Carlos Mayorga on the Wheel of Death, trapeze artists, hair-raising fire acts, high bars and aerial silk, plus a whole host of others all promising danger and excitement.
Producer Simon Painter, who is no stranger to producing heart-pounding shows, says Cirque Adrenaline does not stop to draw breath.


When: 1 April – 10 April
Where: Arts Centre Melbourne, State Theatre, 100 St Kilda Rd, Melbourne
Tickets: Call 1300 182 183 or www.artscentremelbourne.com.au