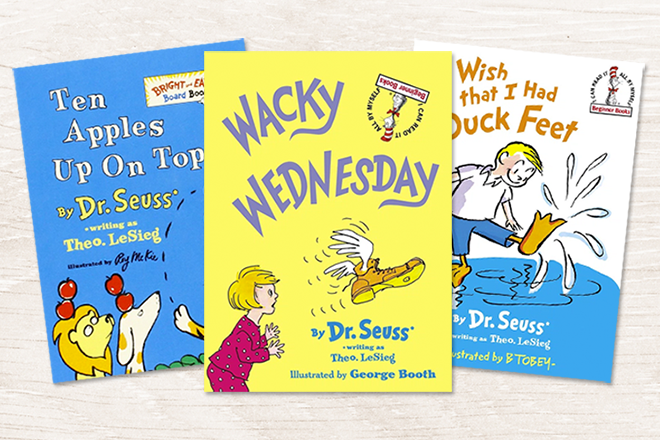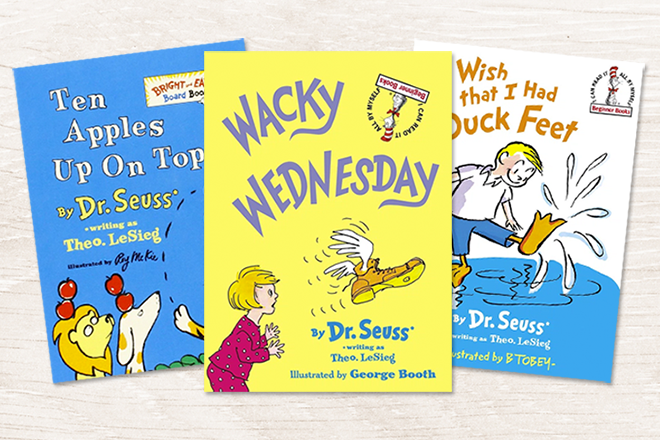 Happy Birthday Dr Seuss! On March 3rd 1904, a wriggly baby-Seuss was welcomed into this world. But did you know he was actually born Theodor Seuss Geisel?
Intrigued by this double identity, we did a little sleuthing. There was no sign of Theodor Geisel at the local bookstore, but we did spot eight books written under the name Theo LeSieg. Sound familiar? Applying our formidable word play skills, we discovered that LeSieg is "Geisel" spelt backs – aha!
This treasure trove of books is less well known than the Dr Seuss books, but they have all the loony characters and nutty escapades that make those books so much fun. The difference between Dr Seuss and Theo LeSieg? The LeSieg books are illustrated by a different artist.
We hope you enjoy!
Just another Wednesday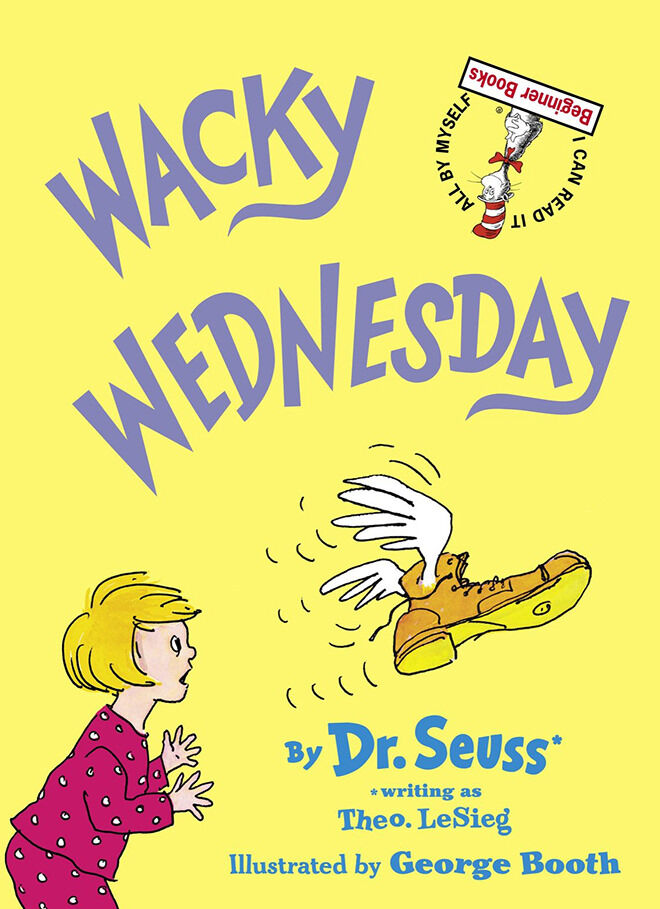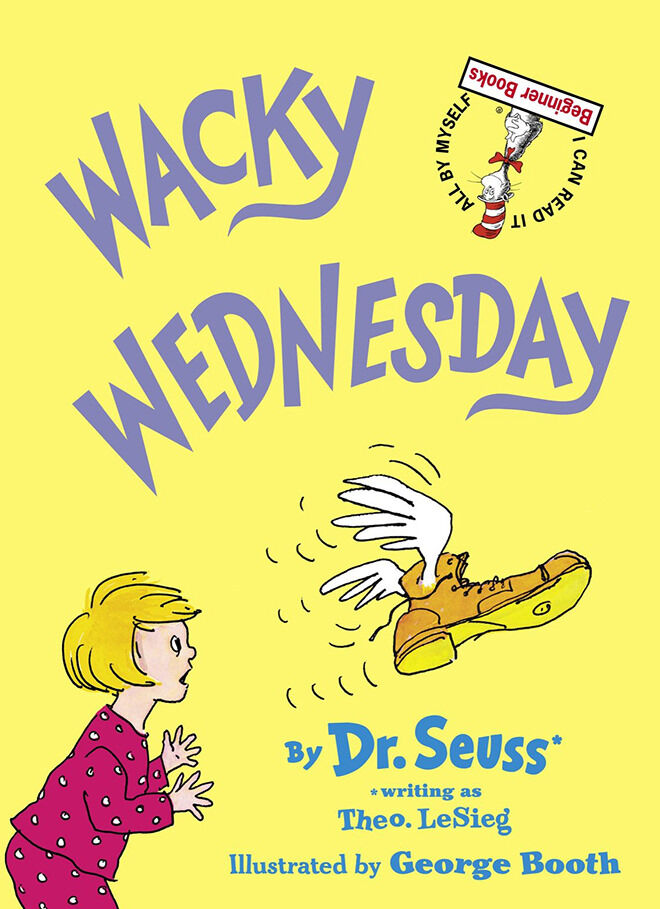 Wacky Wednesday by Dr Seuss written as Theo. LeSieg: One wacky Wednesday everything is different, but no one else seems to notice! Can your little one spot what's going on?
Wishful thinking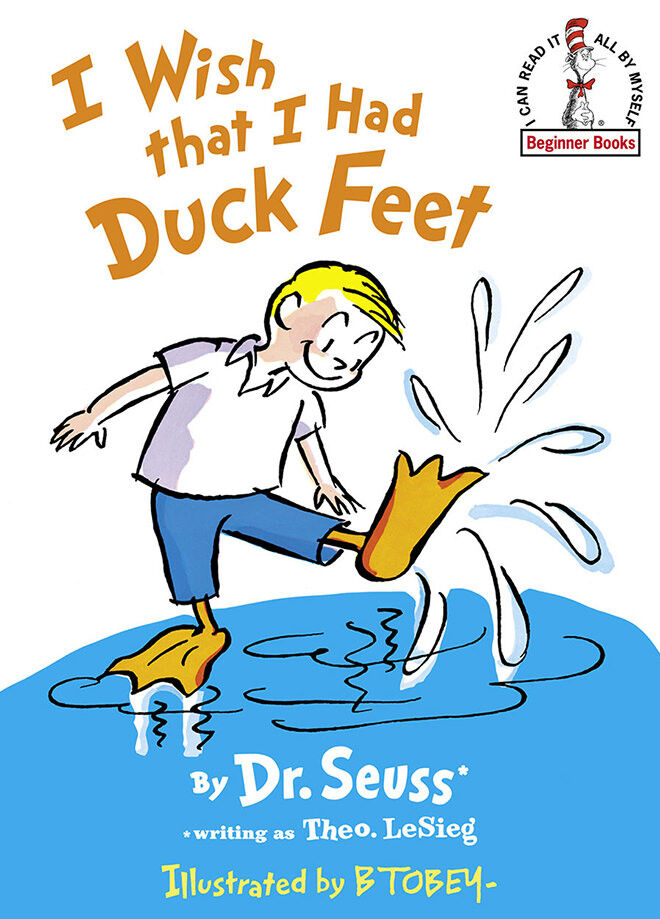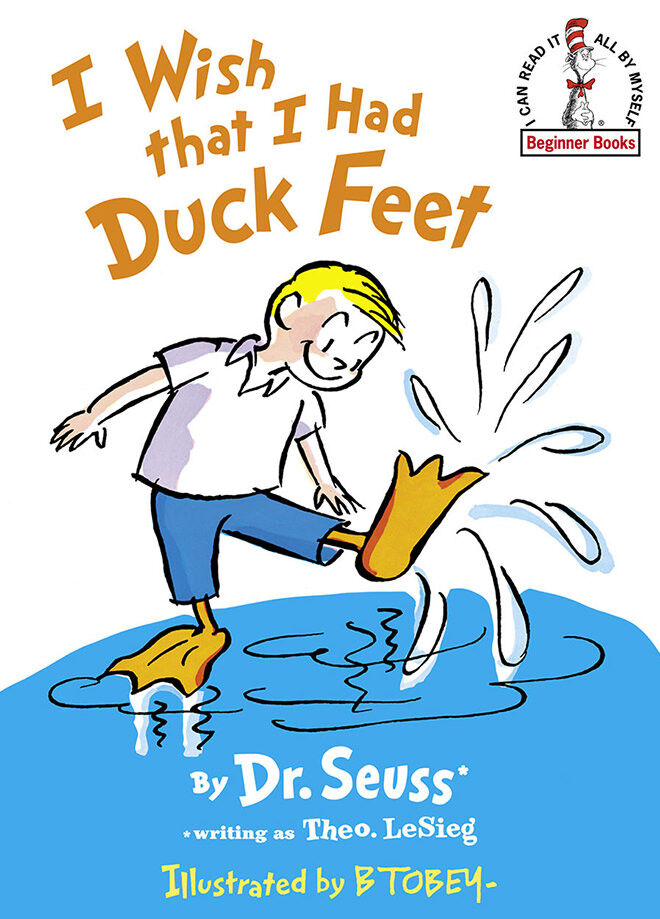 I Wish that I had Duck Feet by Dr. Seuss written as Theo. LeSieg: Follow the crazy imaginings of a boy who wishes for duck feet. Or maybe an elephant trunk. Or how about a tail?
Balancing act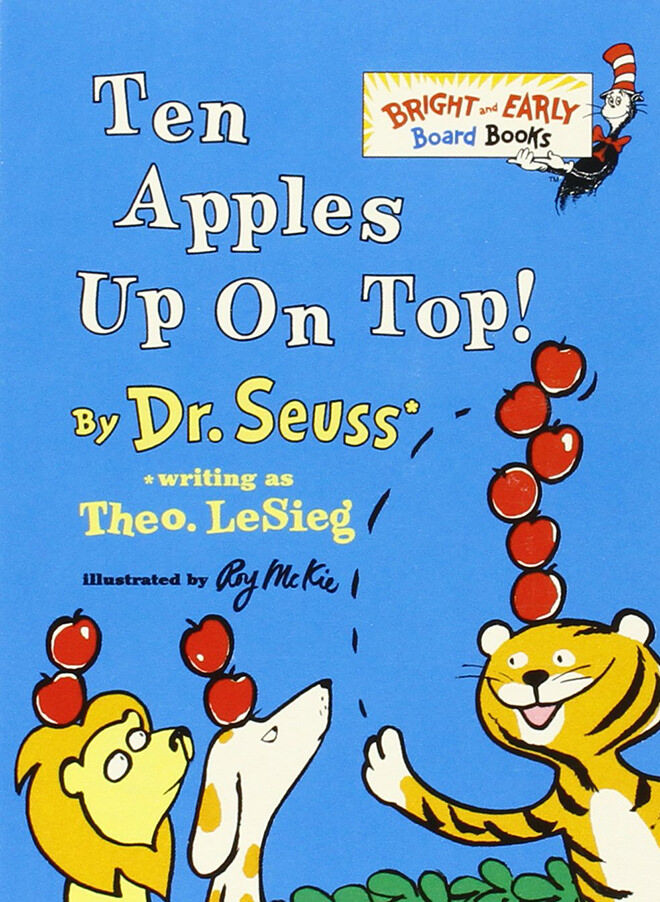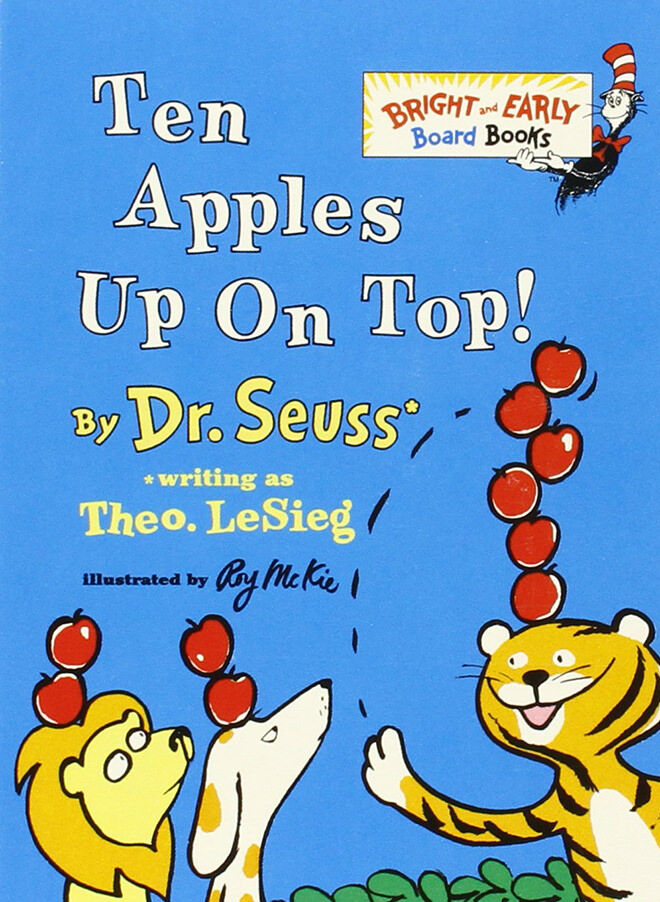 Ten Apples Up On Top! by Dr. Seuss written as Theo. LeSieg: Get the giggles as these animals attempt to balance 10 apples on their heads. And learn to count at the same time!
What would you be?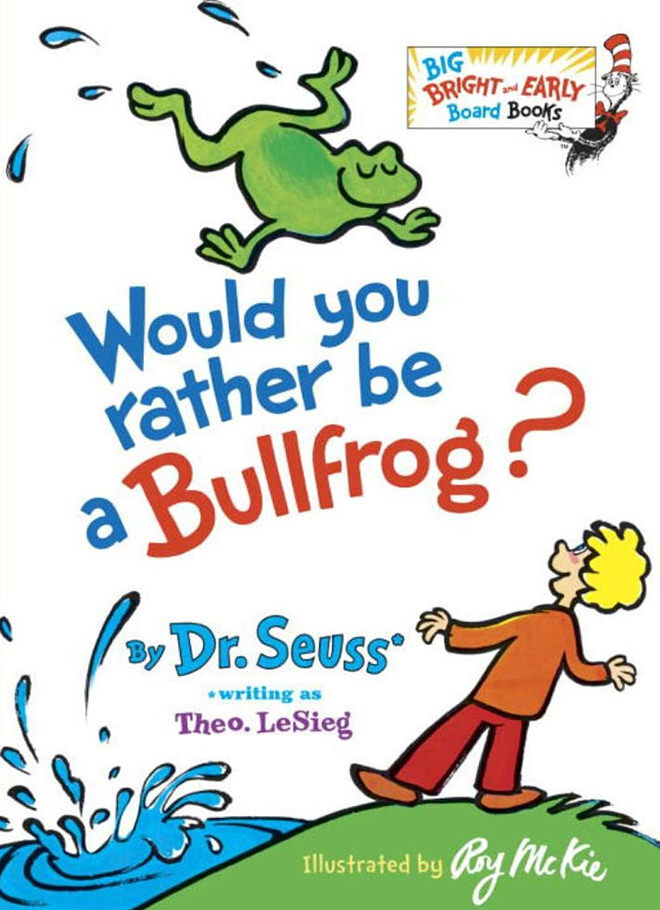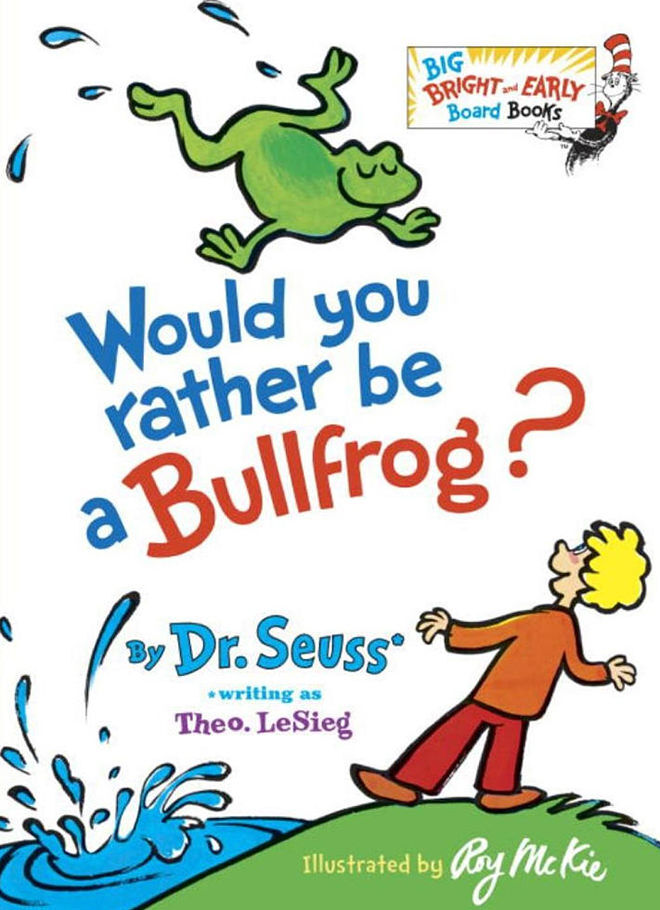 Would you rather be a Bullfrog? By Dr. Seuss written as Theo. LeSieg: Ponder life's important question like whether you would prefer to be a minnow or a whale; a hammer or a nail?
Through their eyes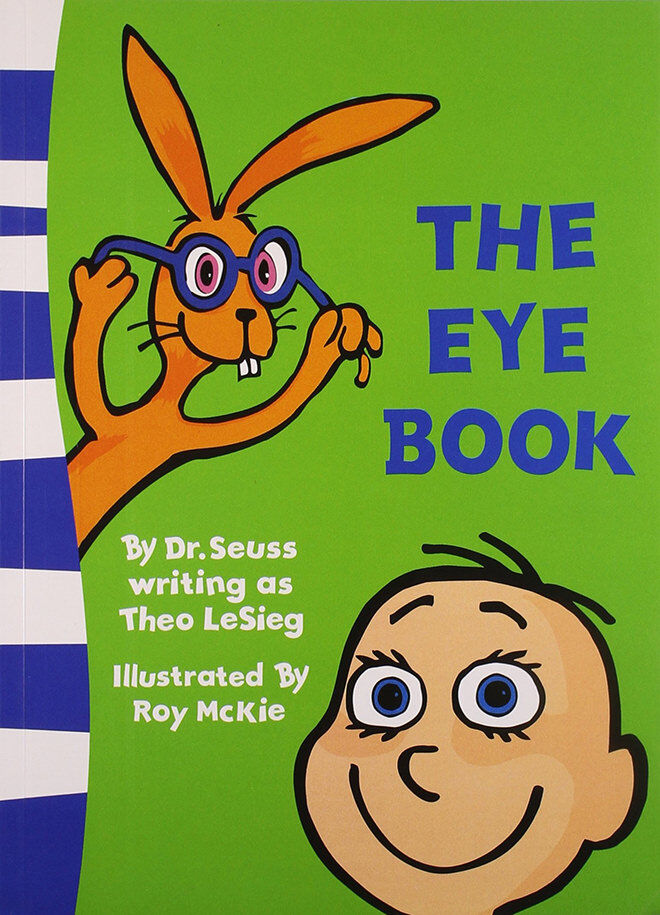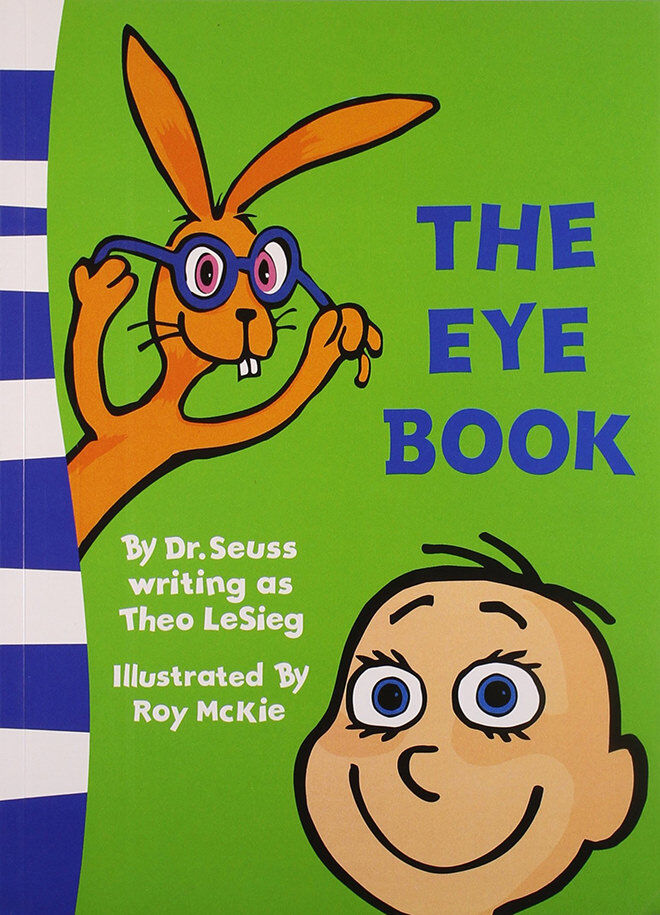 The Eye Book by Dr. Seuss written as Theo LeSieg: Perfect for budding bookworms on the cusp of learning to read, this book explores all the wonderful things we can see. They see red, they see a bed! They see the moon, they see a spoon!
He's a house mouse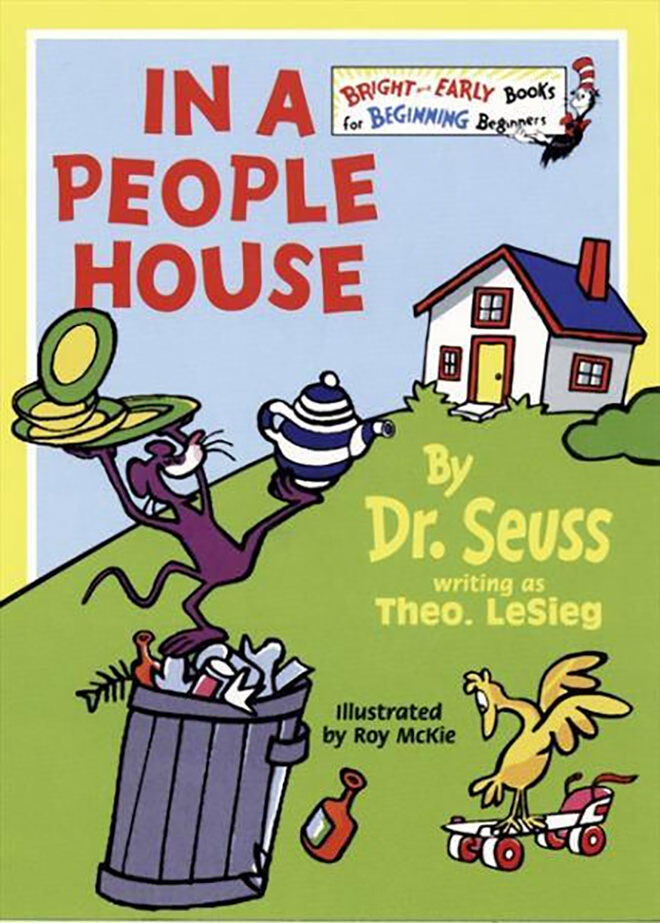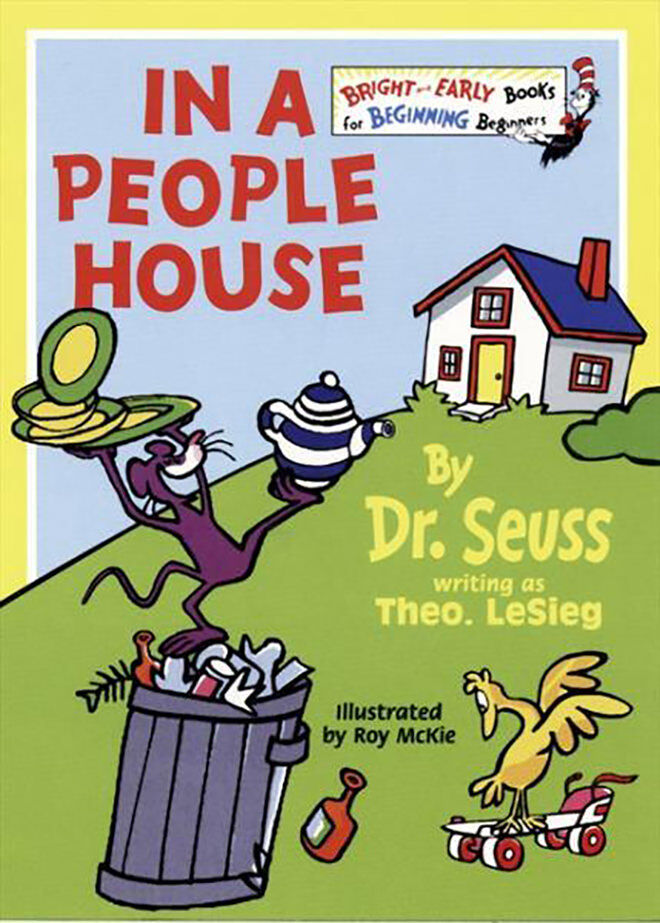 In a People House by Dr. Seuss written as Theo. LeSieg: Take a house tour of a "people house" courtesy of a mischievous mouse and a curious bird.
Did you remember Octember?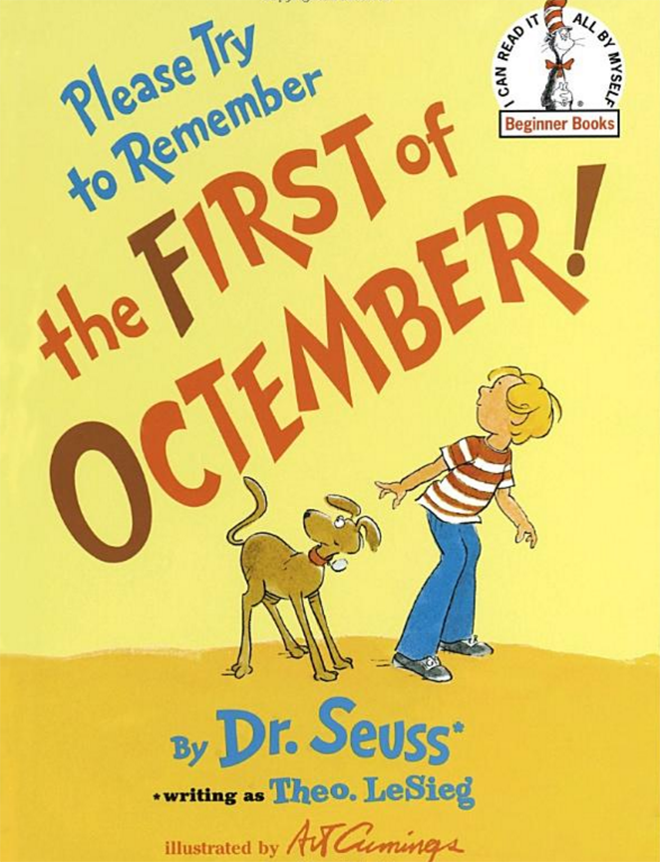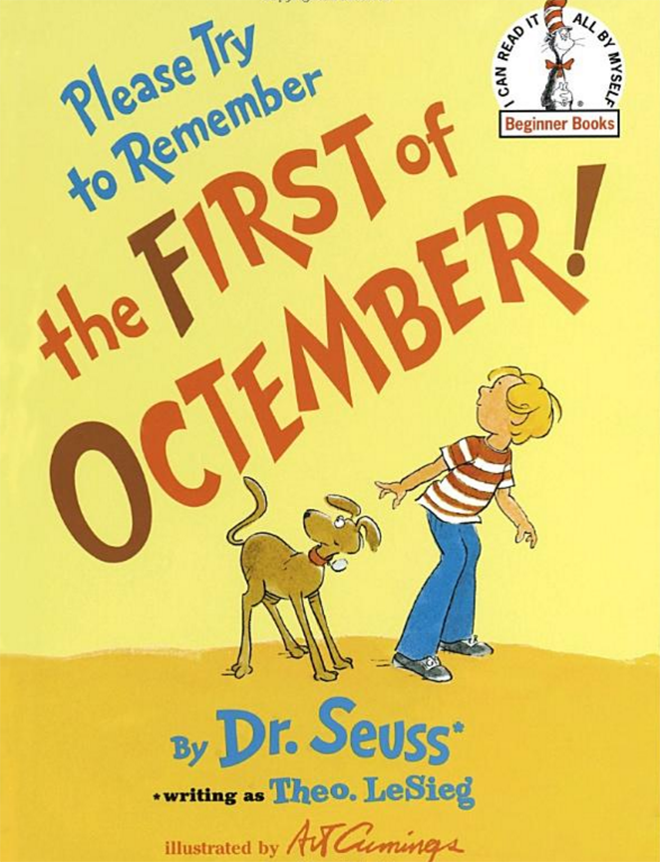 Please Try to Remember the First of Octember! by Dr. Seuss written as Theo. LeSieg: What if there was a day when all your wishes came true? There is (although you may not have heard of it!) it's the first of Octember, of course.
An unlikely tooth fairy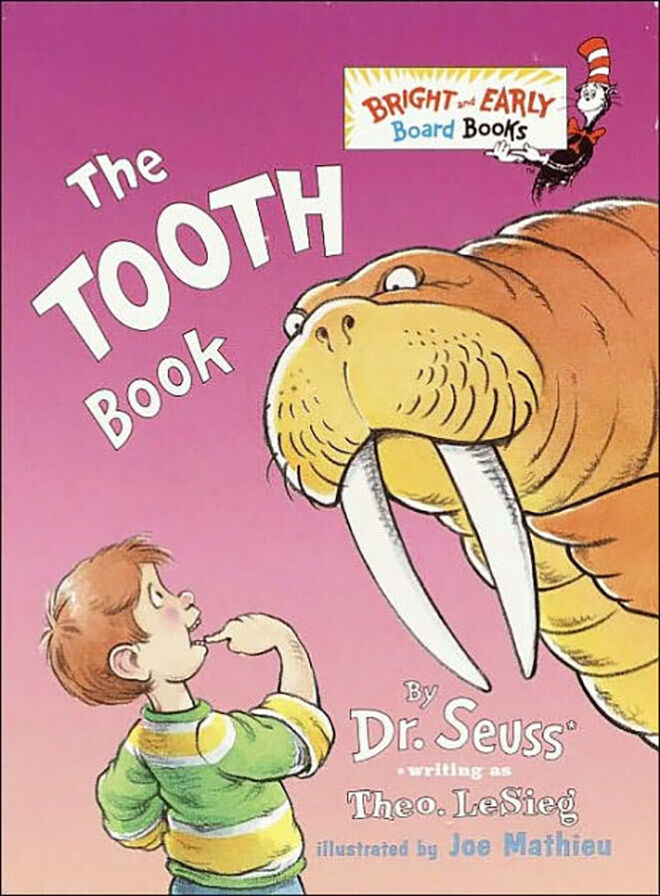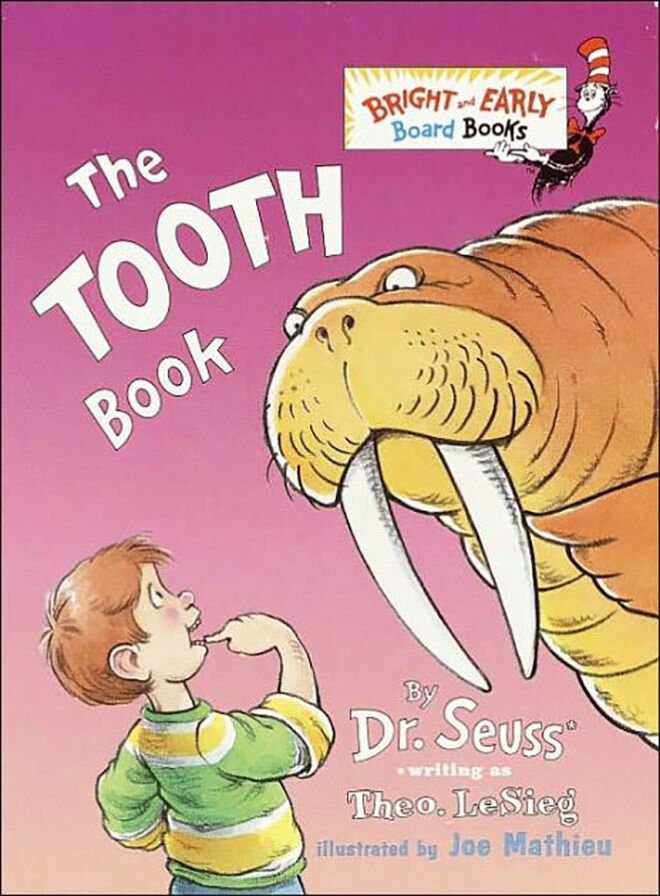 The Tooth Book by Dr. Seuss written as Theo. LeSieg: A book about all things teeth – who has them and who doesn't (and why this makes it hard to play the trombone). Plus the reasons you should look after yours!