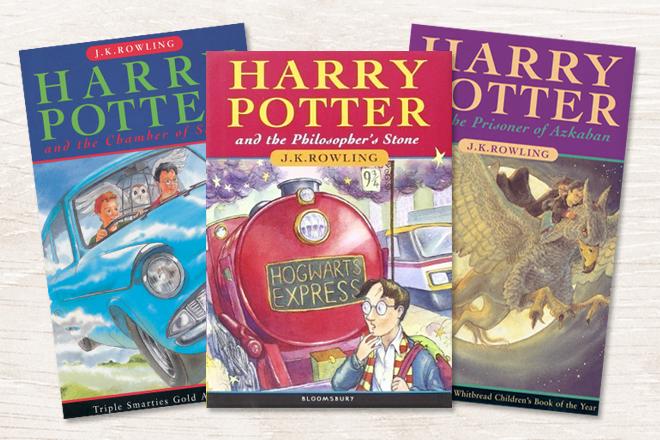 Attention all Harry Potter hoarders! If you have an early edition of the magical books, you could be 'Rowling' in cash. As in $77,000 in cash. For. One. Book.
Check your shelves for a hardback edition of Harry Potter and the Philosopher's Stone, published by Bloomsbury. If your copy has a train on the cover and is written by Joanne Rowling, then you could be sitting on a rare print worth up to $77k. Celebrate with a trip to The Wizarding World of Harry Potter in Hollywood (opening soon!).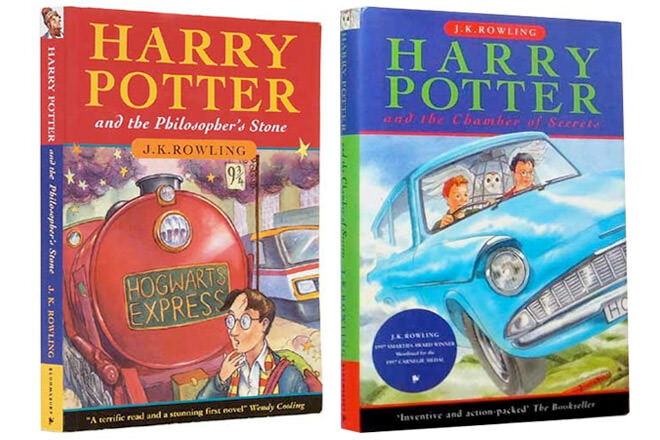 Haven't got that one? Well, how about a soft cover version of The Philosopher's Stone or a hardback of Harry Potter and the Chamber of Secrets? They're worth up to $12,500. It also pays to have book sets signed by J.K. Rowling…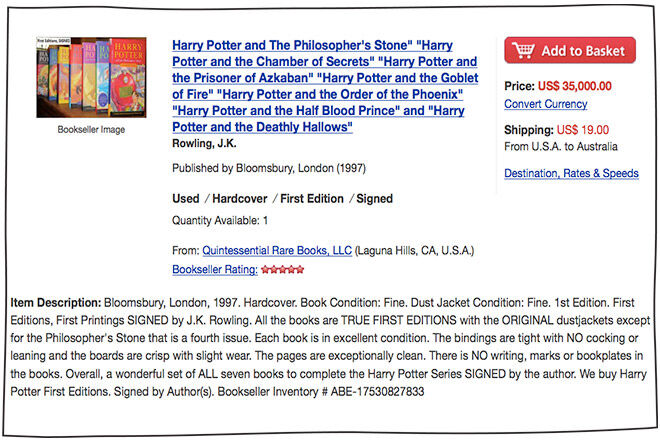 No luck? Oh well. Later editions were printed in huge quantities and won't fund a trip to Hollywood, but re-reading the books will take you to Hogwarts. Magic!
(Images via News Corp Australia and Abebooks)