The arrival of Easter brings so many wonderful things. A four-day weekend! Hot cross buns! Chocolate!
Easter also often sees in the change of seasons, as we say farewell to long sunny days and hello to autumn. Which is why it is the perfect time to treat your little ones to some snuggly new pyjamas that will keep them warm in the cooler evenings.
So if you are looking for PJs for your little bunny this Easter, here are our picks from 19 of our favourite brands.
1. Snugglebum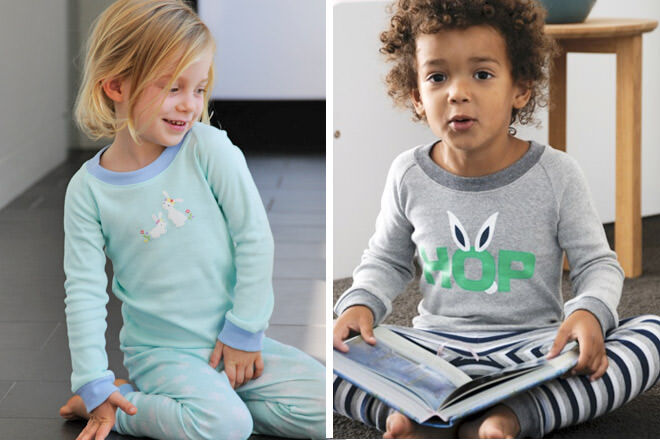 The cuteness definitely does not stop at the name with these Easter PJs from Snugglebum. Hop to it and grab some of these super soft and snuggly PJs today!
2. MADC'S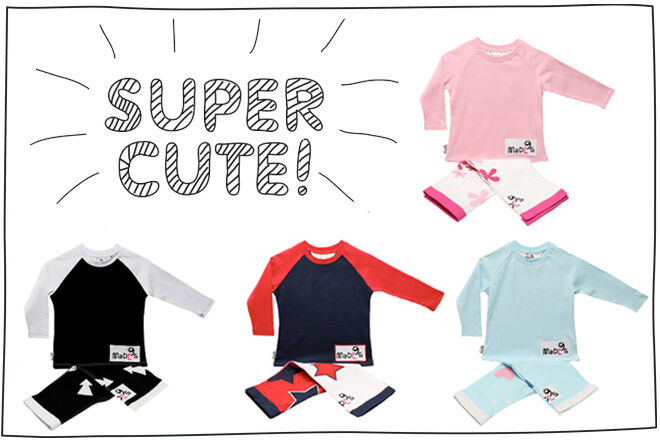 Do your kiddos like their PJs with a side of attitude? Then check out MADC'S. Too cool to stay in the bedroom, these PJs will keep your kids comfy and looking good from sleep time to play time and beyond.
3. Mix Apparel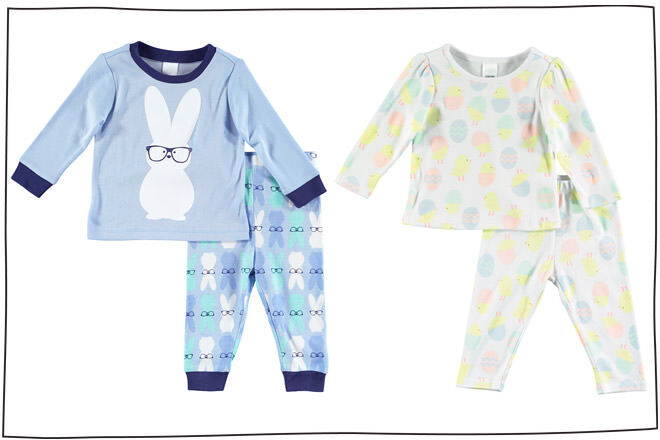 Mix Apparel have done it again with their range of super affordable and oh-so-cute sleepwear. The Easter range features a nerdy little bunny and chirpy chicks perfect for your little hatchlings. Available online or instore at Coles.
4. Four in the Bed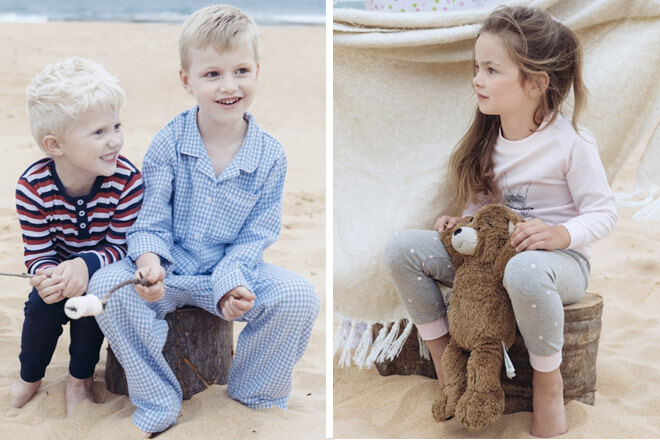 And the little one said… how cute are these PJs from Four in the Bed? We love the academic bunny teamed with pink and grey or the classic gingham and stripes.
5. Peter Alexander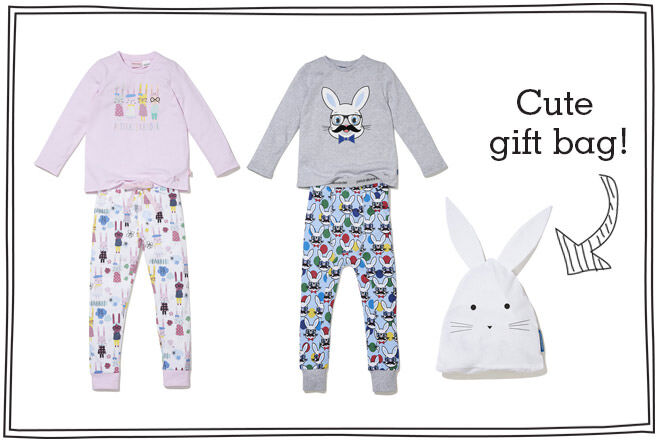 Pyjama king Peter Alexander gets his bunny on this Easter. His signature prints are 100% Easter-fied and the too cute bunny gift bag for the boys' PJs is a total bonus.
6. Toshi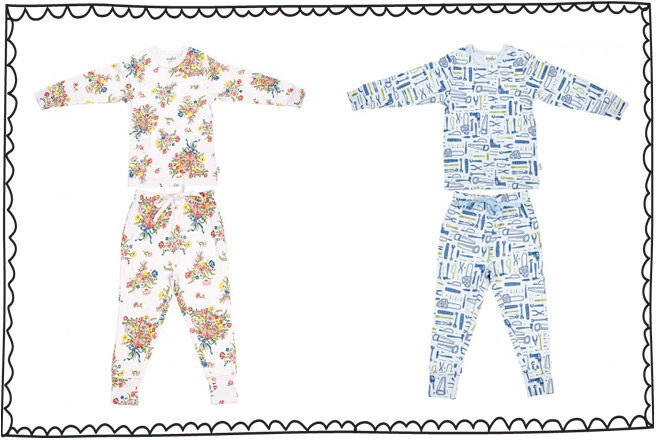 Your tots will sleep soundly waiting for the Easter bunny to arrive in these lovely numbers from Toshi. Pick yours up at summerlane.com.au.
7. eeni meeni miini moh
Yes, eeni meeni miini moh, we would be more than happy to let our kiddos sleep on it, especially when they are dressed in your PJs! Love the classic stripes teamed with cheeky tops.
8. Seed Heritage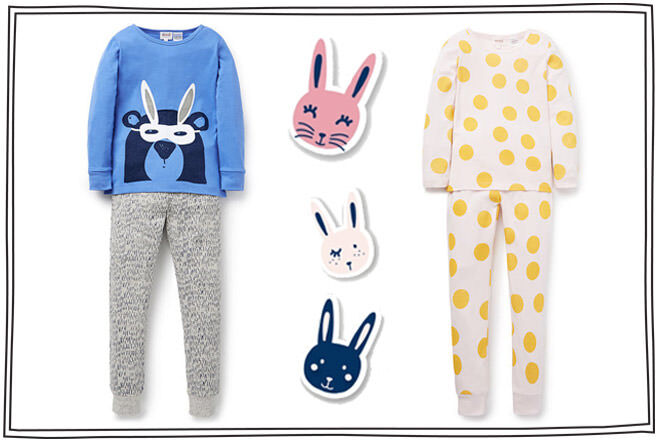 A bear in a bunny disguise? Seed Heritage strikes again with their cool and quirky PJ prints. And the mustard spots are spot-on too!
9. Marquise
We don't want bubs to miss out on the Easter PJ fun. These sweet jumpsuits from the masters of classic baby luxury Marquise, will keep your little eggling cosy and comfy the whole night through.
10. Gingerlily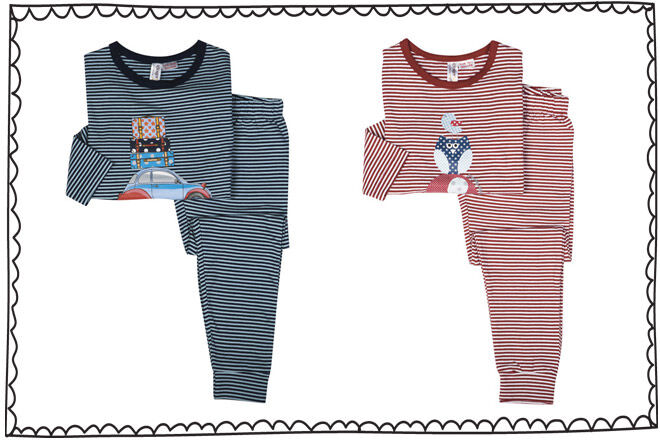 Stripes are classic pyjama fare. Add a cute print and you have pyjama perfection from Gingerlily's junior range.
11. Catnaps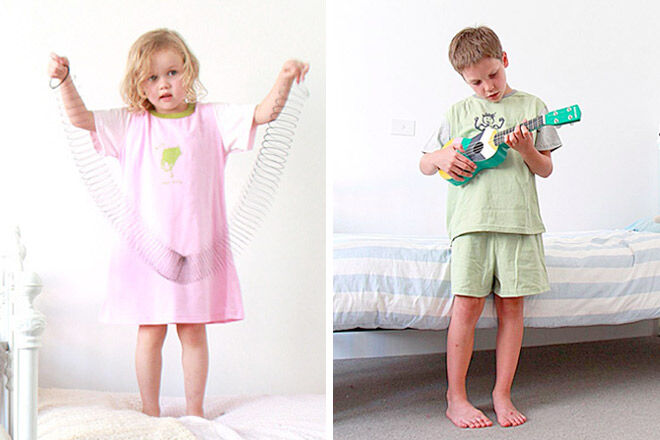 We're hoping for catnaps aplenty this Easter break. And cute Catnaps PJs will have your little ones clambering to have a snooze too! (PS – they're Australian made!)
12. ergoPouch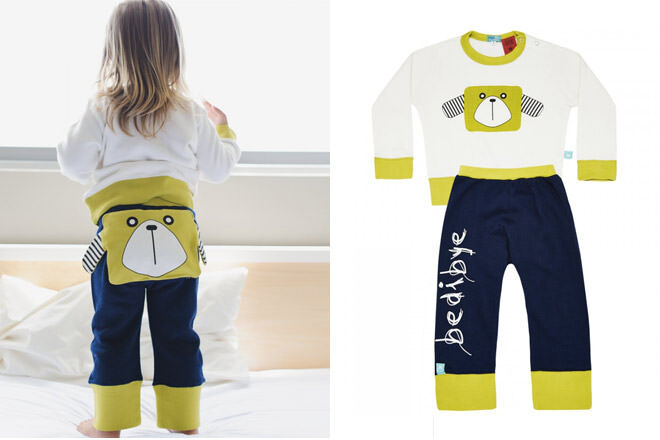 We could talk about how gorgeously soft these bamboo jims jams from ergoPouch are. But really all you have to do is look at that cute little PJ bum. Sold.
13. Eternal Creation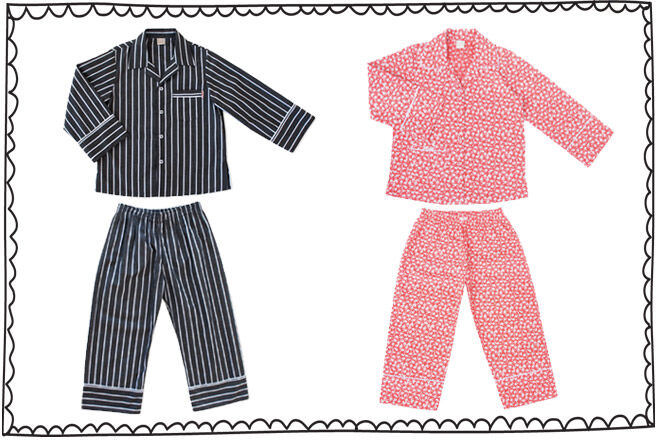 If you want to give pyjamas this Easter that also give back, Eternal Creation is your answer. This fair-trade label ensures that its workers have a safe environment and fair pay. And their classic PJs are beautifully bold, bright and ultra comfy!
14. G Nancy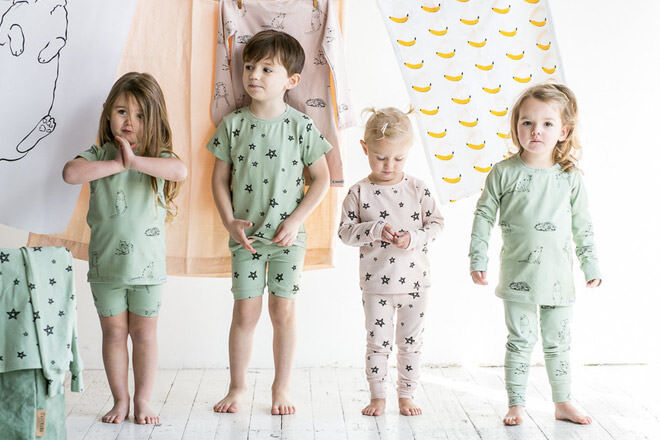 These divine PJs from Sydney-based G Nancy just make our hearts melt. Soft pistachio, sweet rose and classic white teamed with simple prints. Pyjama heaven.
15. Country Road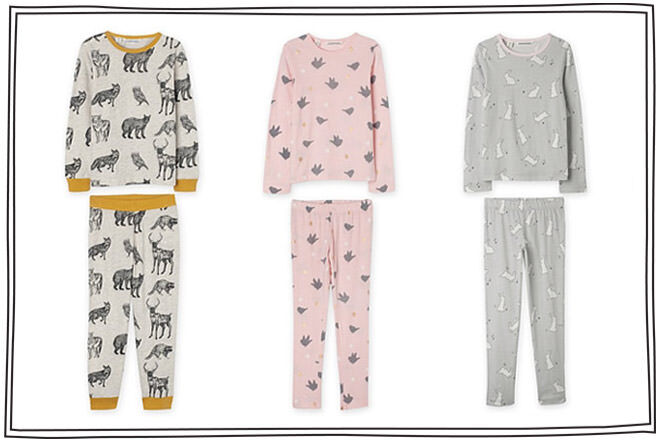 No PJ round up is complete without a nod to Australian fashion royalty, Country Road. Always on trend, we love the graphic animal print with rich mustard cuffs and fluffy white bunnies on mellow grey.
16. Cotton On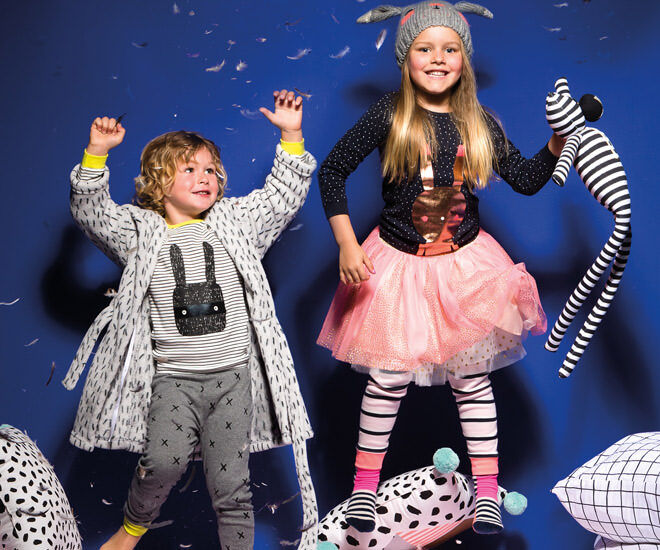 If you're looking for a little more razzle in your PJ dazzle this Easter, then check out Cotton On's colourful new range. Metallic bunnies? Yes, please!
17. Target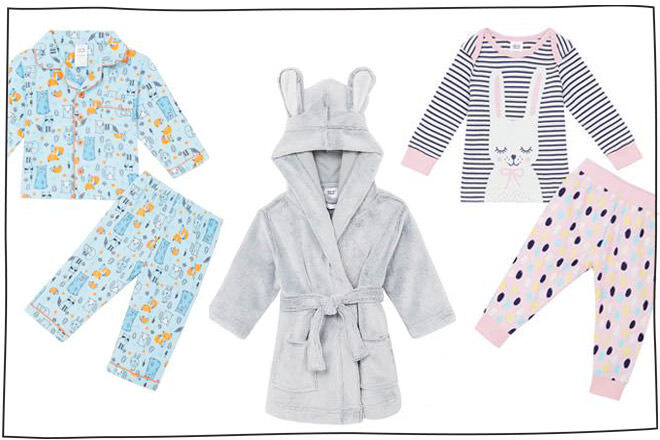 This range of PJs is right on Target. From classic flannel to printed long johns, all your pyjama options are covered. And yes, this is a pyjama round-up, but we had to include that fluffy bunny dressing gown. Cute!
18. Purebaby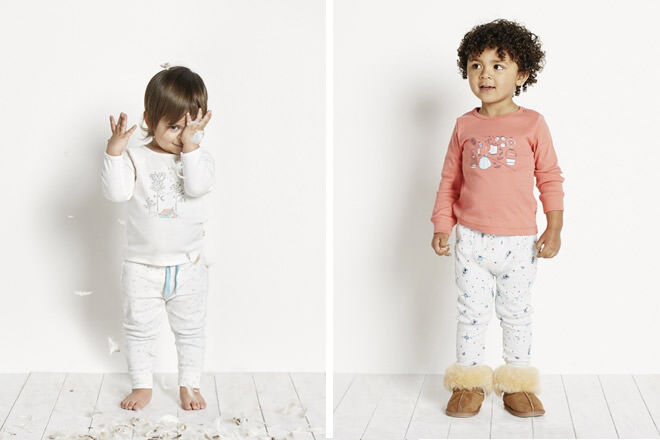 You'll have happy campers with PJs from Purebaby's winter range this year. Get a little intrepid with the camping print or treat your little petal to a bouquet of winter roses.
19. Hatley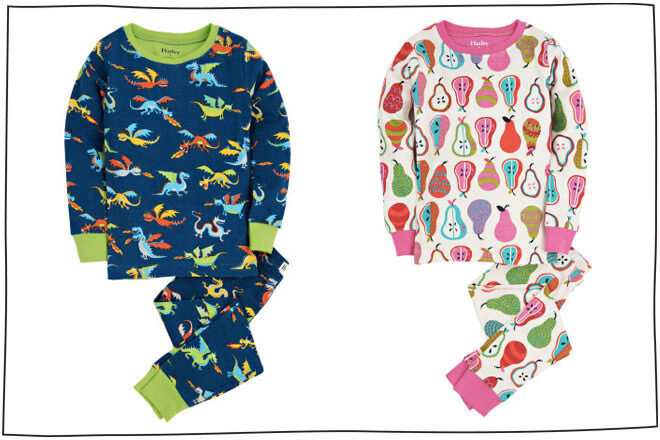 Hup, hup Hatley! This Canadian brand is never shy with bright colours and bold prints. Dragons and unicorns and pears, oh my!