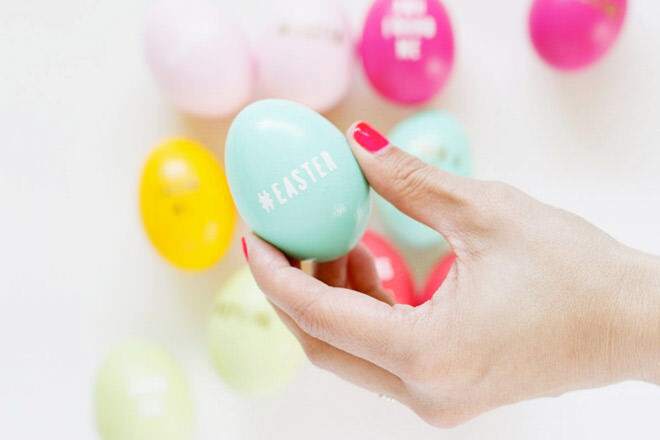 With Easter just around the corner, we're getting a little bit egg-cited(!) about the fun family activities coming our way. First stop on the Easter to-do list – decorated eggs. We love these colourful little crafts and they are the perfect go-to for when your kiddos start going a little cray-cray for the chocolate!
So we've gone on a little egg hunt of our own and searched high and low to find the more gorgeous and fun decorated eggs around.
Here are 17 cracking ways to egg decorate this Easter.
Sharpie art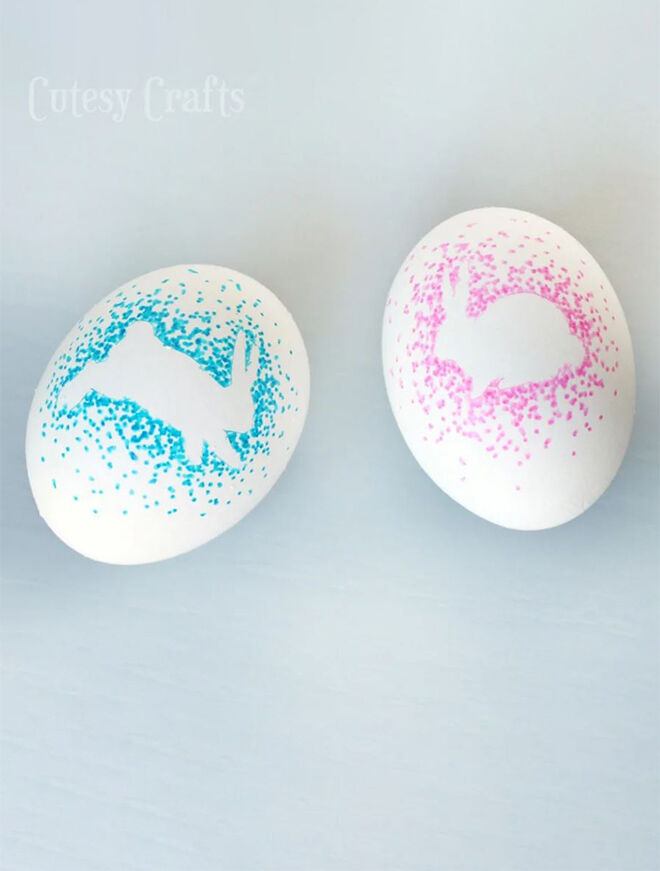 If you're not so confident with paint or dye, this Sharpie idea is a great alternative. Place a bunny sticker onto your hard boiled egg and dot around the edges with your favourite coloured pen. Easy peasy. (via Cutesy Crafts)
Sweet sprinkles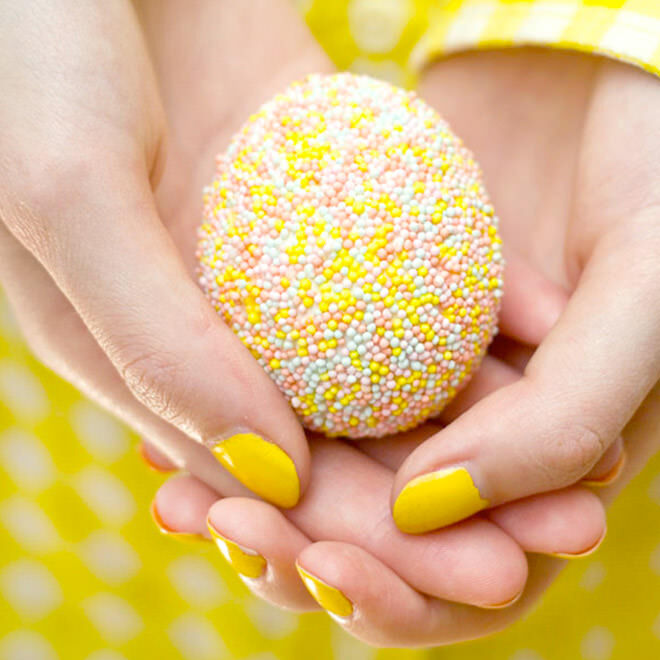 Dipped in pretty pastel sprinkles, this colourful egg looks so sweet and is ridiculously easy to make. Win! (via Studio DIY)
Modern metallics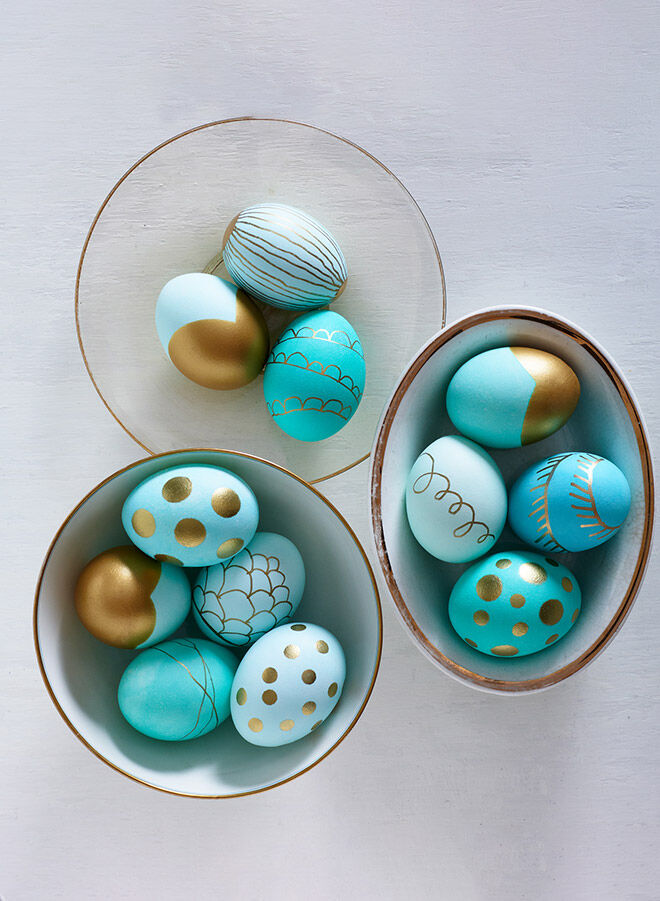 Blue hues and metallics are a winning combination. Simply dye your eggs blue then use gold paint pens to do the rest. We love the retro polka dots! (via Better Homes & Gardens)
Funny faces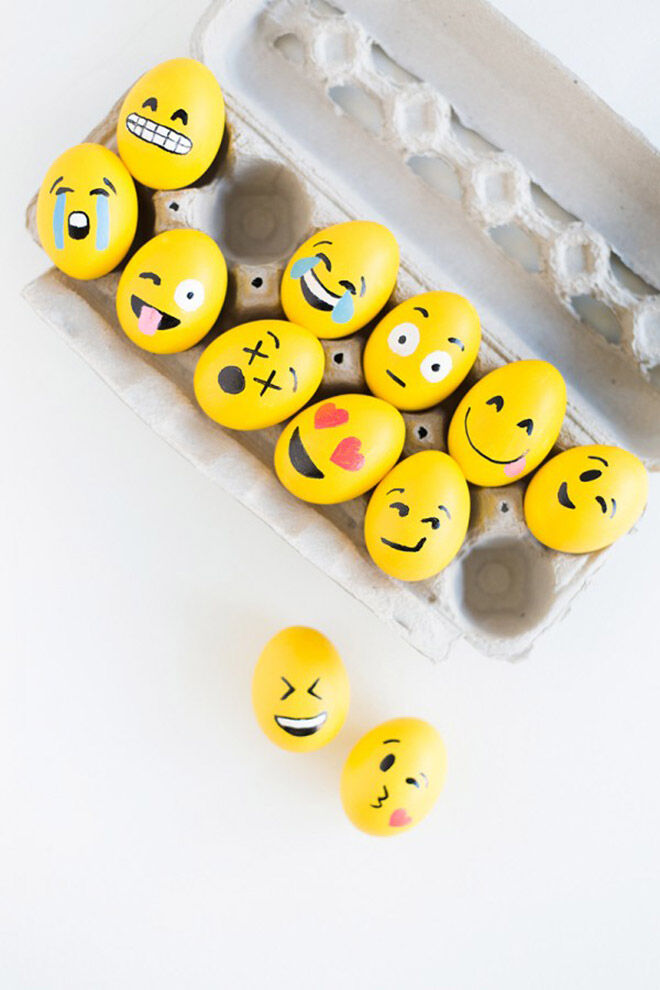 Oh yes, emoji Easter eggs are here! Paint with the kids, hide around the house and watch the LOL's they have finding these funny faces. (via Studio DIY)
Designer decorating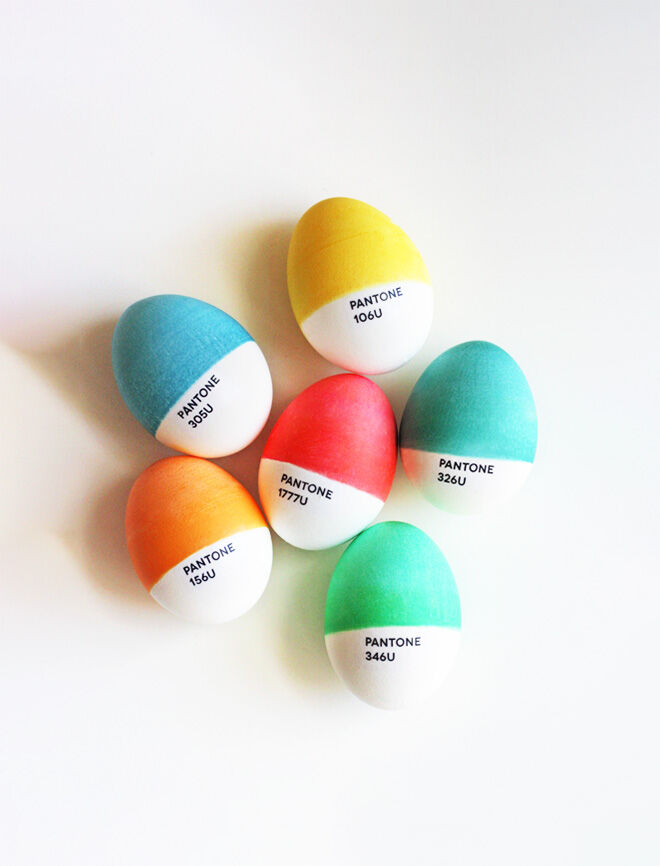 Easter eggs never looked so dapper! Design buffs take note: here's a great way to decorate your eggs and decorate the home too! (via How About Orange)
Mini Minions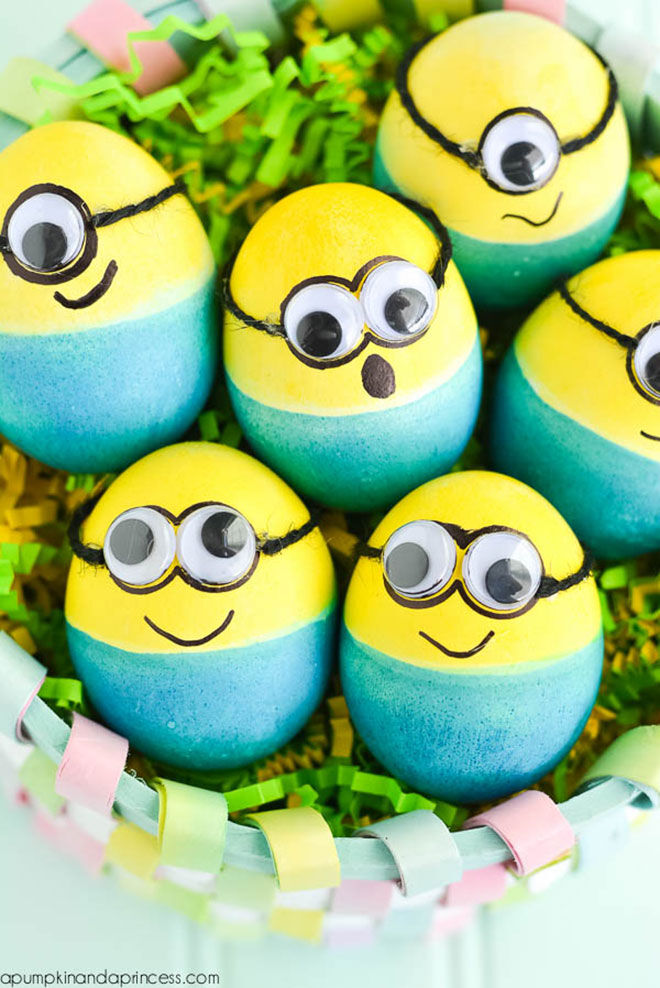 Are your munchkins mad on Minions? Grab some blue and yellow dye, a length of black twine and lots of goggly eyes. We can guarantee you'll be singing the Banana Song in no time! (via A Pumpkin and a Princess)
Party time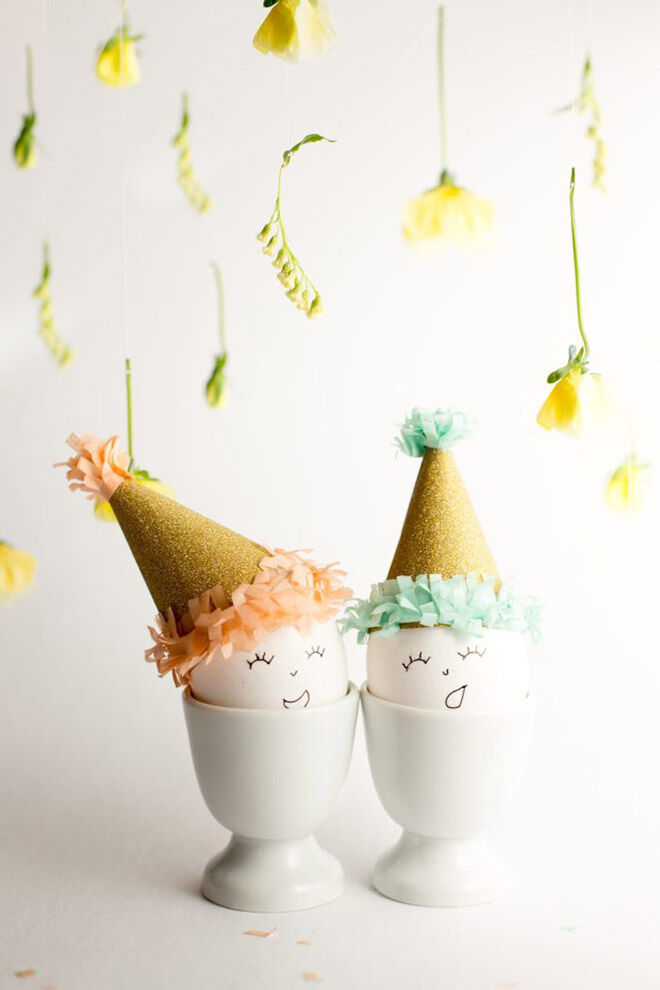 Keep your eggs simple this year and go all out on the accessories. Party hats with teeny tassels for your Easter eggs? Too cute! (via Flax and Twine)
Chic chick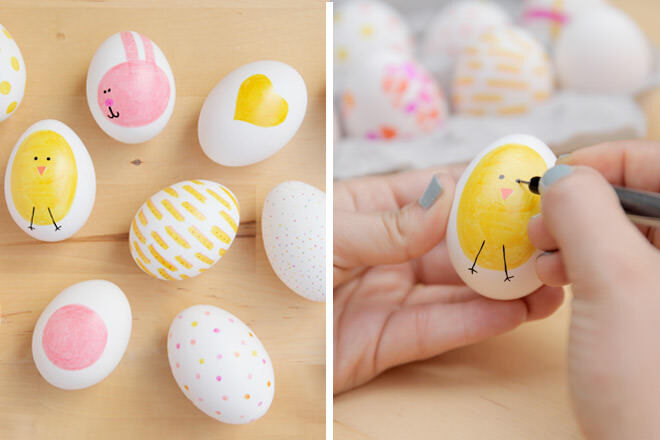 The colouring in craze has come to Easter with this box of adorable eggs. Get your sharpies at the ready and unleash your colouring creativity. (via Mom.Me)
Pouty people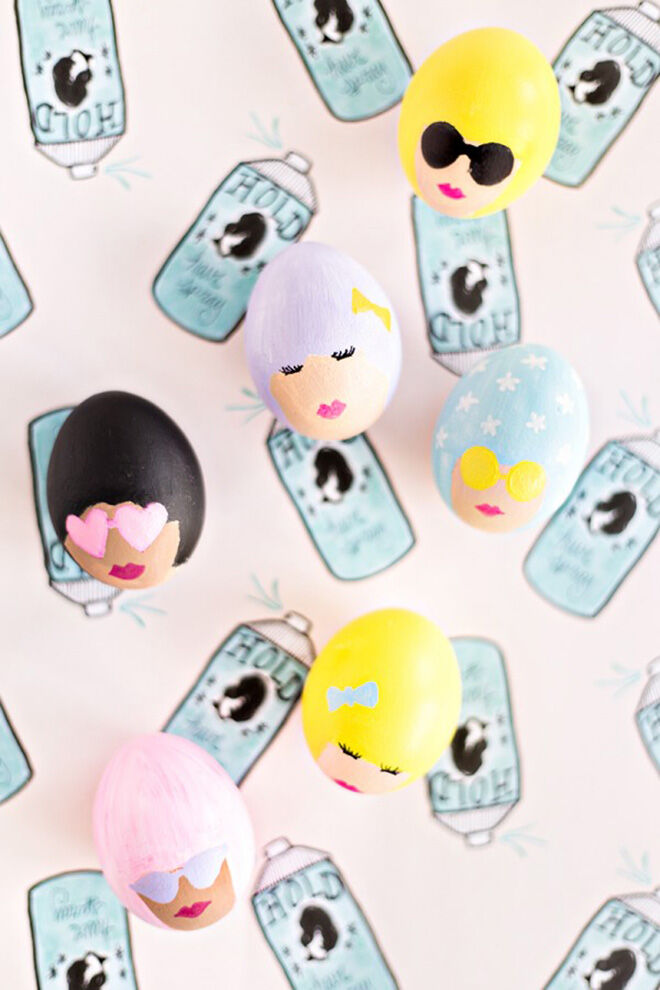 This bowl of beauties is too cool for school. Bouffant bobs and pouty lips will definitely give your eggs the WOW factor this Easter. (via Studio DIY)
Mr Men & Little Miss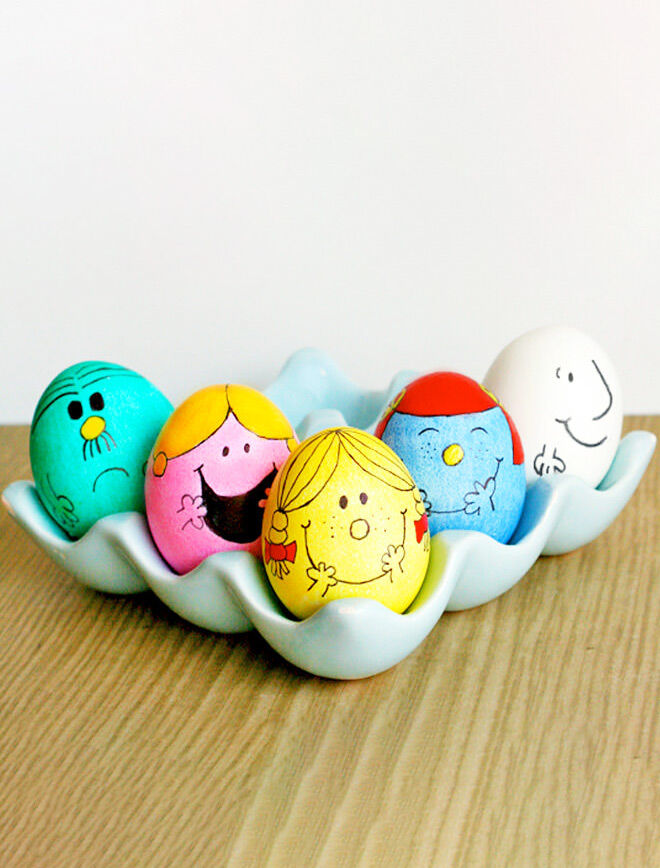 Give the kiddos even more reasons to smile by inviting Little Miss Sunshine and the gang along for Easter. (via Glitter in my Tea)
Tropical treat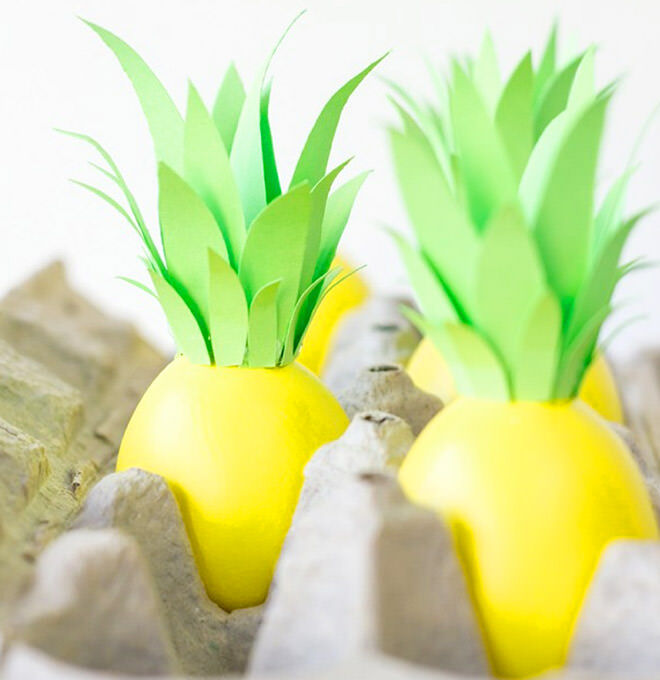 Fruity and fabulous! Pineapples are bang on trend this year meaning these little guys will fit right in. (via Studio DIY)
Blackboard beauty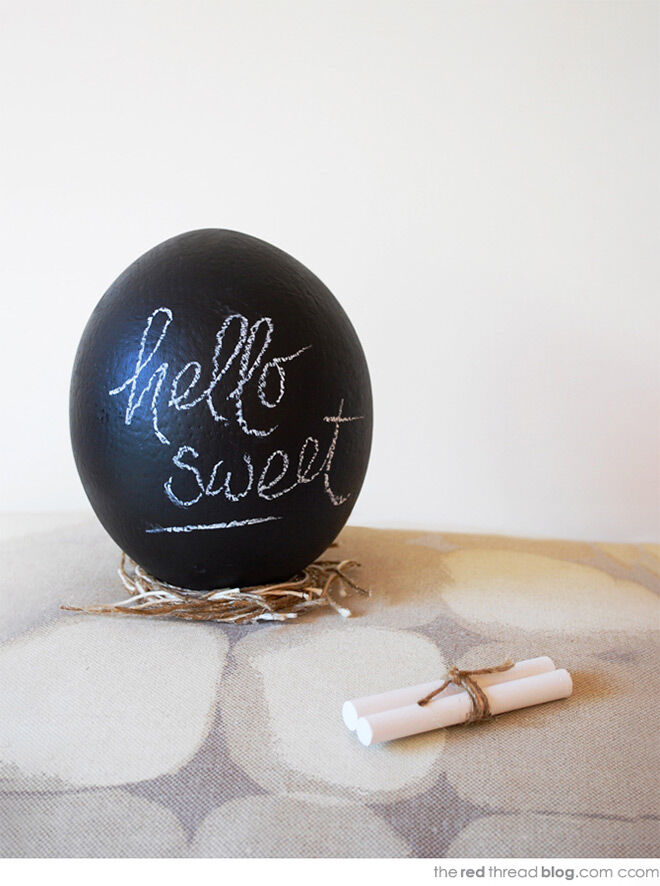 Chalkboard paint reigns supreme yet again. Is there anything it doesn't look great on? (via We Are Scout)
LEGO, lets go!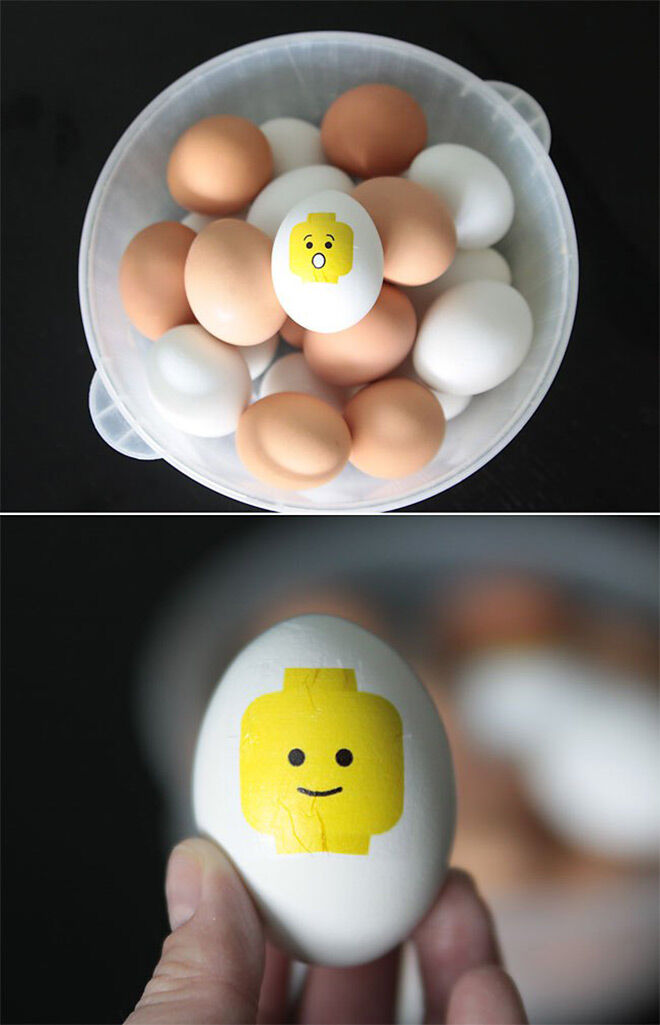 Looking for a totally awesome way to decorate your Easter eggs? Hop to it! (via It's Always Autumn)
Something sweet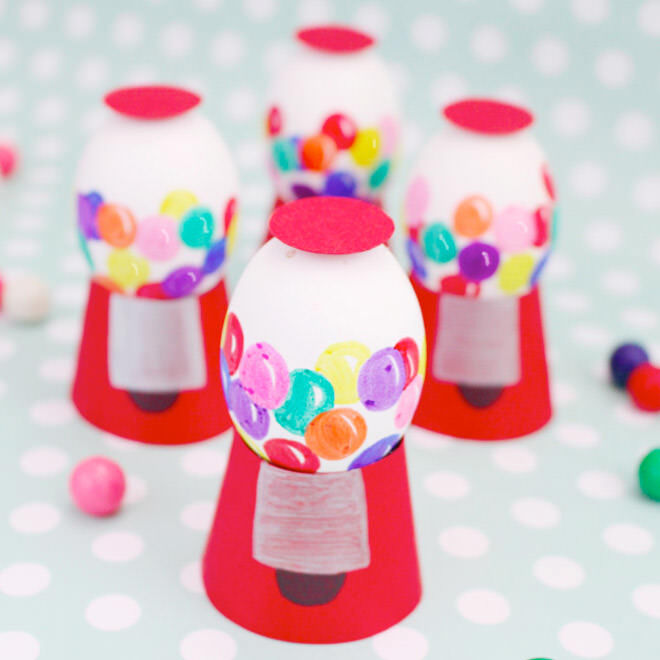 Sweet! Your little bunnies will be scrambling to play with these vintage-style gum ball machines. (via A Joyful Riot)
Feeling fruity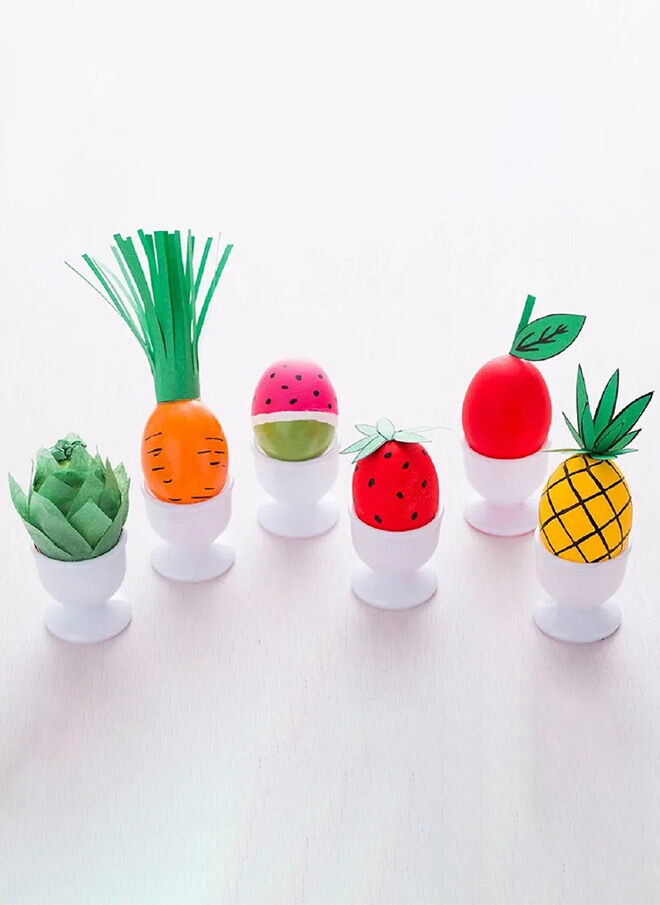 Did you know that Easter eggs count towards your five-a-day? Well, not really, but these fruity eggs will still add some fruit-themed fun to your Easter antics. (via Brit + Co)
Supernatural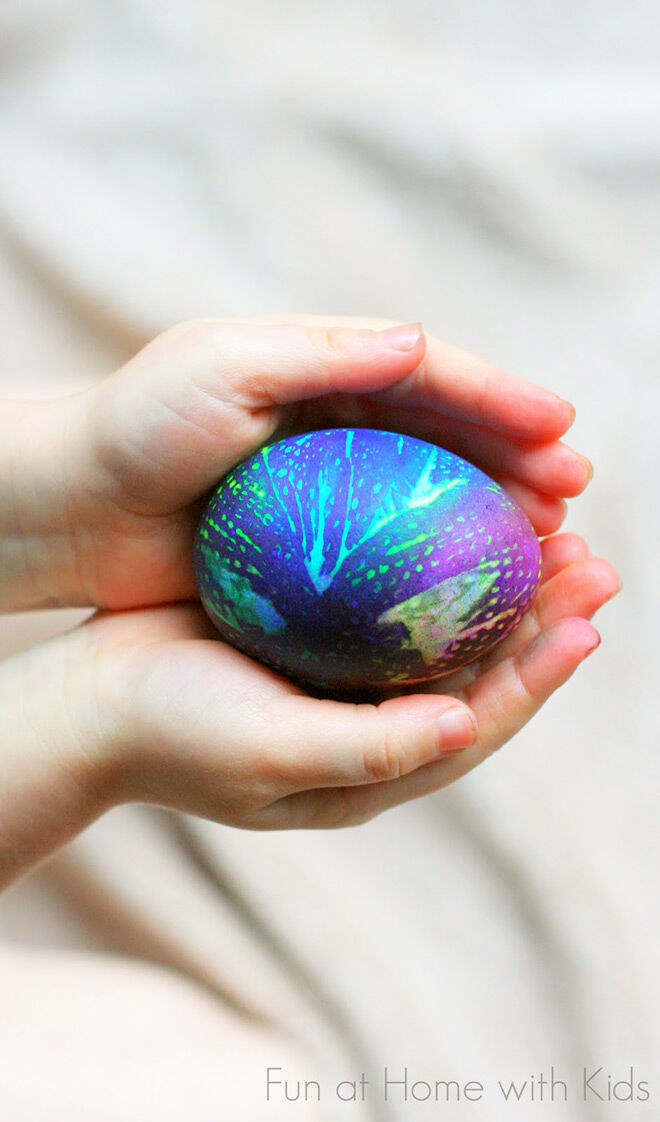 It's amazing what paper towel, food colouring and vinegar can do. Just look at this space-age number! (via Fun at Home with Kids)
The egg said it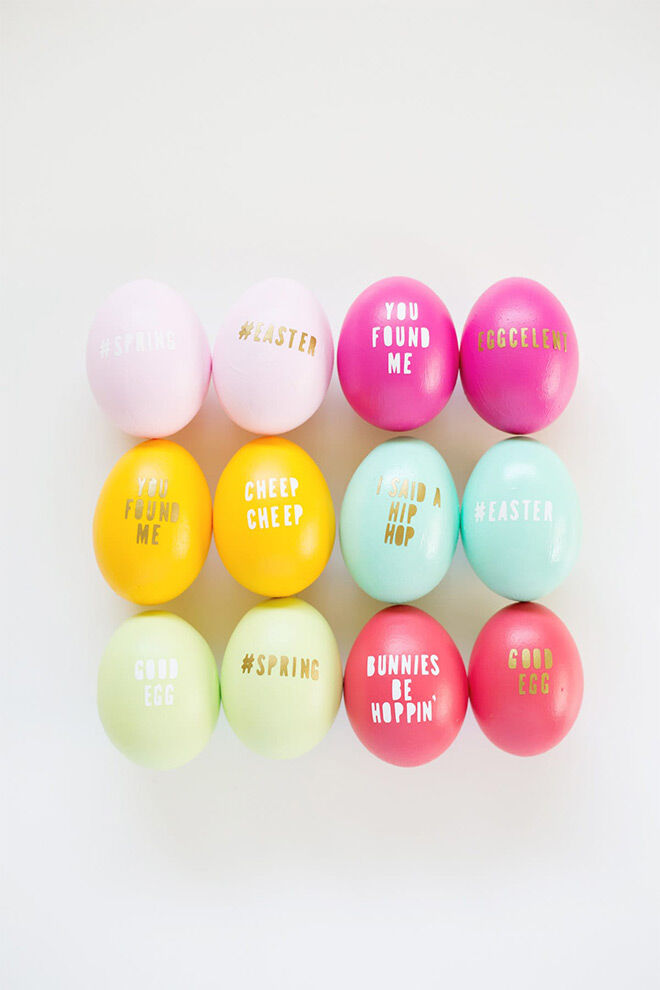 Hop into crafty action with these beautiful typography Easter eggs. Leave them sitting pretty on display or add them to your Easter egg hunt egg-stravagazna! (via Lovely Indeed)