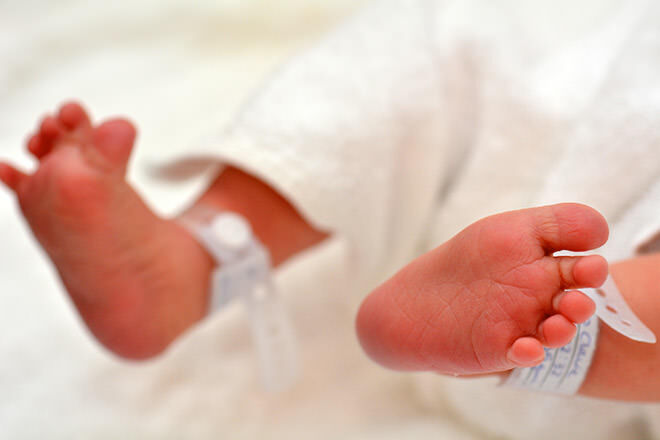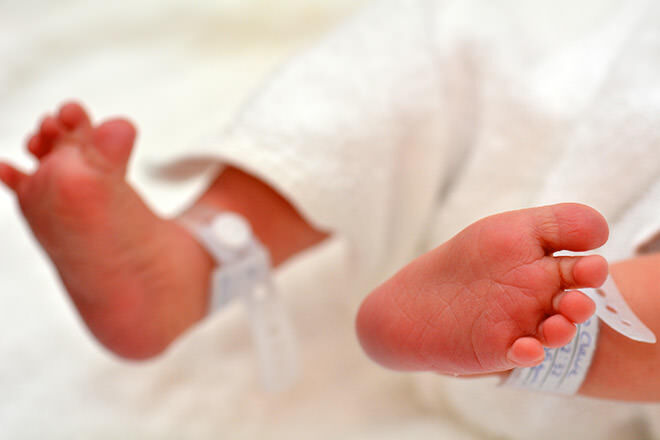 Unisex names were the celeb baby name story of 2015. However, these all-rounders of the baby name world were popular before Blake and Ryan got onboard. And we think they've got some serious staying power.
Here are 20 of our favourite unisex names – both celeb baby inspired and otherwise – to consider for your new arrival.
Arlo: Funnyman Johnny Knoxville chose this Spanish girl name for his little girl. While homegrown fav Toni Collette went with it for her sweet boy. We just love the way it sounds!
Casper: With close cousin, Jasper a top 100 Australian baby name in 2015, this scandi name, chosen by Jason Lee for his little girl, could soon ride high in the unisex list.
Charlie: One of the original gender-neutral names. Can we now claim Charlie is post-gender?
Easton: A directional name that is perhaps a little more everyday-friendly than the ever-so-famous North, this name was chosen by Law and Order's Elizabeth Rohm.
Emerson: Shonda Rhimes and Teri Hatcher both thought Emerson was just right for their little ladies. Another traditionally male name lands in the unisex column.
Finley: Little boy Finns have been popular around the playground for some time, but we think this melodic name would be a sweet choice for either gender
Hunter: Mad Men's Kevin Rahm chose this strong name for his baby girl. And we obviously love it too, with 992 Australian baby boys named Hunter in 2014. So could we see this name rise up in the girls' chart too?
Jamie: Perhaps the unisex naming moment of 2015 came about when Blake Lively and Ryan Reynolds named their little girl James. We certainly think it's a winner!
Jordan: Who said unisex names were a new trend? Jordan had its time in the gender-neutral sun in the 90s, but these days Nameberry says the balance is tipping towards the boys. Bring it back we say!
Josey: This name was put on the unisex map by Glee star Naya Rivera who chose this variation of the traditionally female Josie for her little boy.
Lincoln: With American presidential prestige, this name has always been firmly in the boys' column. That is until Dax Shepard and Kristen Bell chose it for their little girl. Rules are made to be broken!
Mason: This name has shot up the Australian boys' charts in recent years, but did you know that Kelsey Grammar's (AKA Frasier) daughter also carries this name?
Maxwell / Max: Jessica Simpson went with Maxwell for her baby girl and Mark Zuckerberg chose the superhero-esque Maxima (known as Max) for his new little bundle. If Max wasn't on our gender-neutral radar before, it sure is now!
Riley: Irish name Riley may well be the new Charlie, being a popular choice for wee lads and lasses alike. We love that it means 'courageous' – a desirable characteristic to be sure, to be sure.
Rory: Another Irish name, we expect this one to get a boost with the smart, fast-talking Rory Gilmore set to grace our screens again in a Gilmore Girls reboot.
Rowan: This name has some serious gender-neutral cred. According to some scholars, it was used during the middle ages as a girls' name. Kudos to Brooke Shields for noticing this one.
Saint: While James may have been the gender-neutral celeb baby moment of 2015, the most talked about baby name was almost certainly Saint. This one can do a little celeb gender-bending too, it seems – Dave Grohl's daughter is named Ophelia Saint.
Sasha: If you're looking to shortcut the name brainstorming process, then Sasha could be your man – or lady as the case may be! A great choice for either sex.
Wallace / Wallis: Wallace has a strong unisex pedigree. It is infamous as the name (spelled Wallis) of the woman for whom the King of England abdicated the throne. But we like to think of sweet-natured, Wallace (and his dog-pal Gromit!)
Wyatt: Super popular as a boys' name in the US, Wyatt staked its claim in the unisex stakes when Ashton Kutcher and Mila Kunis chose it for their baby girl.