Sorry, this competition is now closed.
Congratulations to our lucky winners: K Plumpton (NSW), K Courtney (NSW), G Mason (NSW), A Russ (NSW), S Reed (NSW).
Get ready for some mammoth-sized family fun when you win a family pass to see ICE AGE LIVE: A Mammoth Adventure!
In March and April 2016, ICE AGE LIVE is touring Australia. This spectacular arena show brings the Ice Age movies to life with a breathtaking combination of ice skating, aerial stunts, puppetry and film. Your kids (and you!) will be blown away!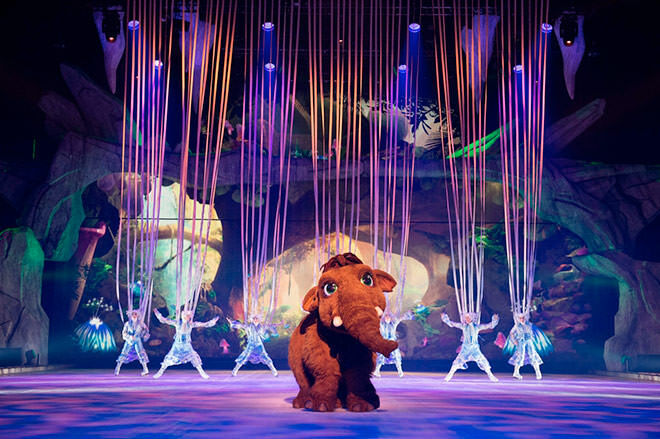 All your favourite characters will be there (including Manny and Ellie who are ACTUALLY mammoth-sized!) as well as some new critters and a whole new story line.
We have five family passes (four tickets each) to give away to see the show in each location – Melbourne, Sydney, Brisbane, Newcastle and Perth. So you can take the entire herd along.
Winning these tickets will make you the coolest parent around!

Five lucky Mum's Grapevine subscribers will each win a family pass (admission for four people) to see ICE AGE LIVE: A Mammoth Adventure. We have a family pass available in each location; Newcastle, Melbourne, Sydney, Perth and Brisbane.
HOW TO ENTER
Entry is open to all Australian Mum's Grapevine Sale Alert Newsletter subscribers. You must be actively subscribed to be eligible to win if selected.
Step 1. Enter your details below and tick subscribe to newsletter (even if you are already subscribed).
Step 2. In the entry form below, select which city you would like to win tickets too.
Competition ends March 18, 2016