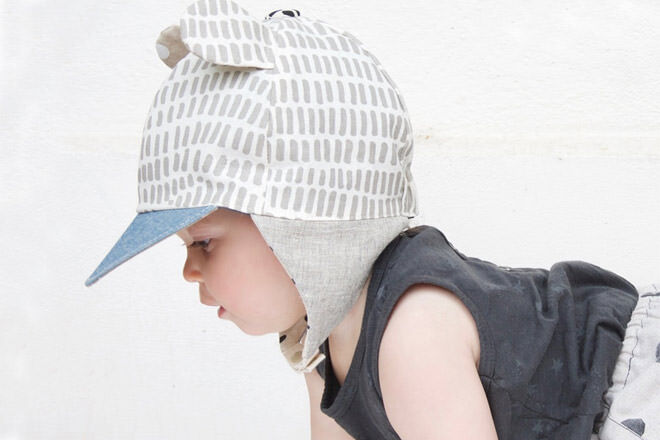 There is something about these hats that just makes us feel all gooey inside. Little Noggi, you have stolen our hearts!
Maybe it's the sweetest of chin straps featuring elastic and snaps that snuggle your little one's chin. It definitely has something to do with the cute little ears that can be added at no extra cost. And then there's the gorgeous mix of Ink & Spindle fabrics in neutral shades chosen especially for the 'Crumb' style hat.
It really is just a perfect little hat bundle!
Little Noggi hats are handmade in Fitzroy. They come in sizes from three months up to four years. Orders are taken once a month for a limited run (only 50 'Crumb' hats will be made!)
Available from Little Noggi ($59.00)