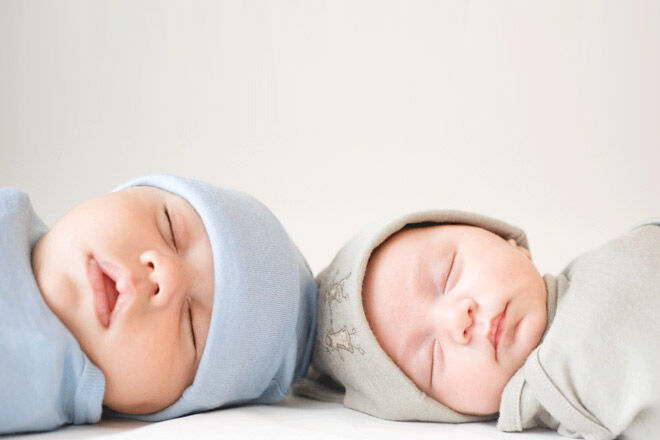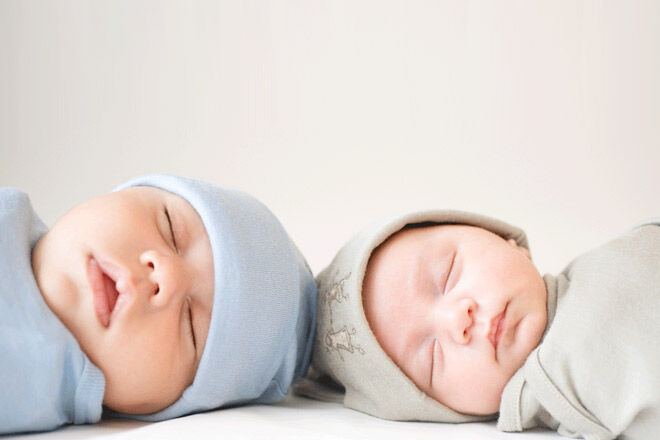 Ah, the magic of a good night's sleep. It really is the holy grail of parenting. And now we have a secret weapon for creating the best possible sleep for your kiddos – merino wool! Science says it works, so who are we to question? And the gorgeous new range from Merino Kids will help you wield your new secret weapon in super snuggly style.
Why merino?
We constantly talk about super foods, but merino wool really is a super fibre. This natural wonder is ultra breathable and wicks moisture away from your little bug-a-lug keeping them warm in winter and cool in summer. This makes it perfect for babies who can't yet regulate their own temperature as well as lowering one of the key SIDS risks – overheating.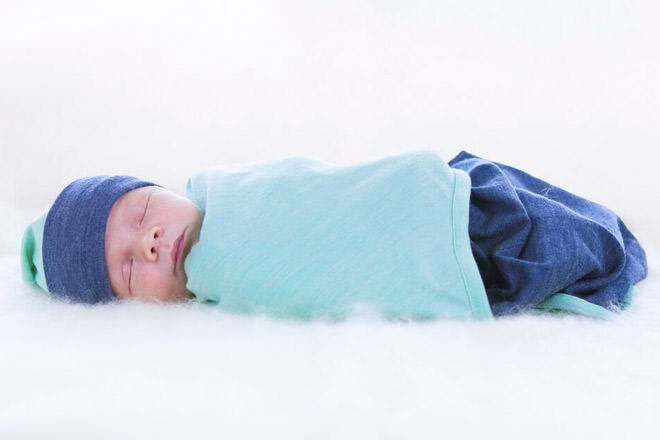 Not to mention that merino is machine washable, super snuggly and – banish all thoughts of your itchy old jumper – so soft on bebe's sensitive skin. And of course there's the science. A number of studies have shown that merino actually helps babies sleep better. For real. You can find out more here.
Merino Kids cottoned (wool-ed?) onto the magic of merino long ago and have been snuggling bubs in this wonder weave since 2003. Their new Autumn / Winter collection is so pretty and introduces a dreamy new range of colours to their award winning sleeping wraps and bags.
Baby wraps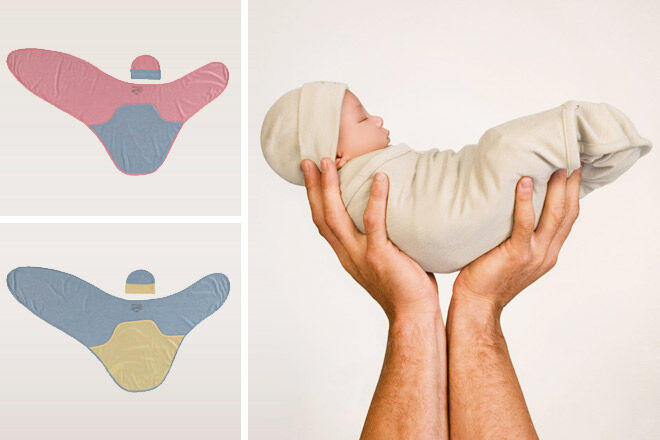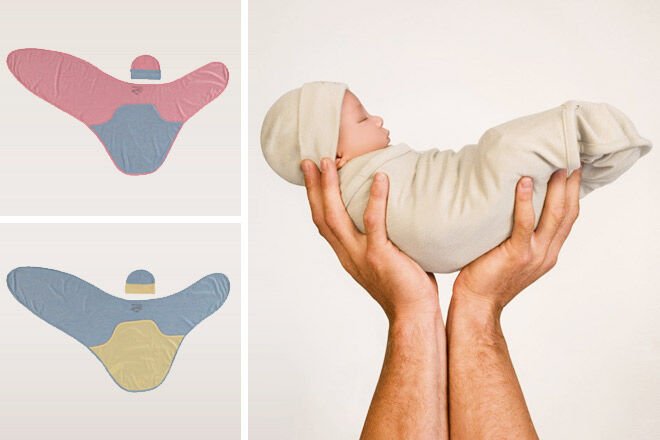 The Cocooi baby wrap is a swaddling marvel that will leave your baby feeling secure and settled. The patented design allows for minimal-fuss wrapping and makes discreet nappy checks easy – no more waking baby as you fumble around with their muslin wrap.
And of course it's made from 100% superfine merino so your bub will benefit from merino's sleeping superpowers and you can rest easy too!
Sleeping bags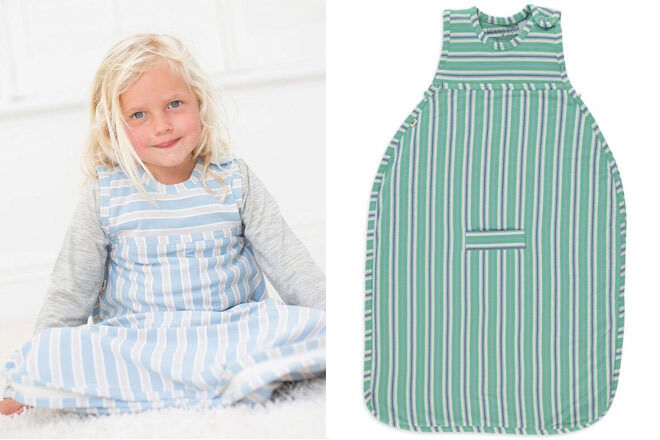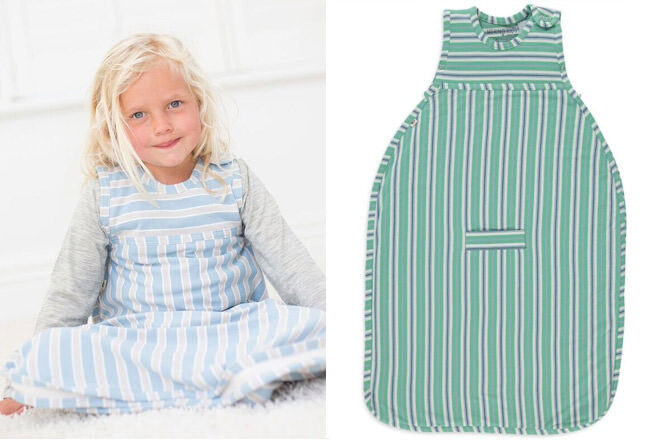 When your bub is ready to transition to a sleeping bag, the Merino Kids Go Go Bag is ready to welcome them with soft, sleepy arms. These beautiful sleeping bags have a 100% merino inner layer and an outer layer of organic cotton.
There are 2 sizes (up to 2 years and 2-4 years) and 3 temperature ratings to ensure your little one is comfortable and snug as a bug all through the year. We love the sweet mint and blue stripes in the new range!
Clothing and sleepwear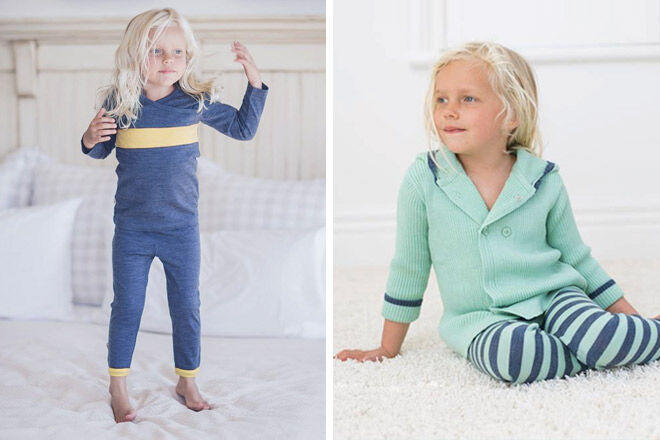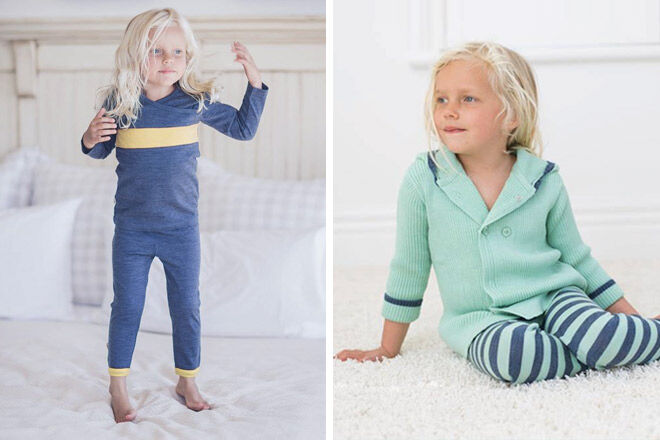 The Merino Kids sleepwear and clothing compliments their wraps and sleeping bags beautifully. And the good news is that big kids can get in on the sleepwear act, with the big kids' PJs suiting sleeping beauties aged 5-10 years.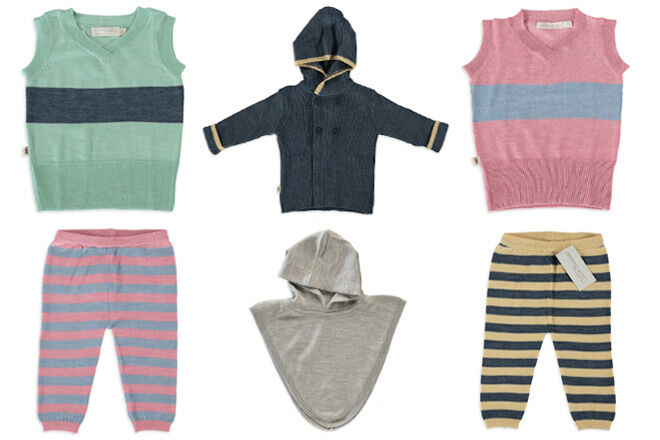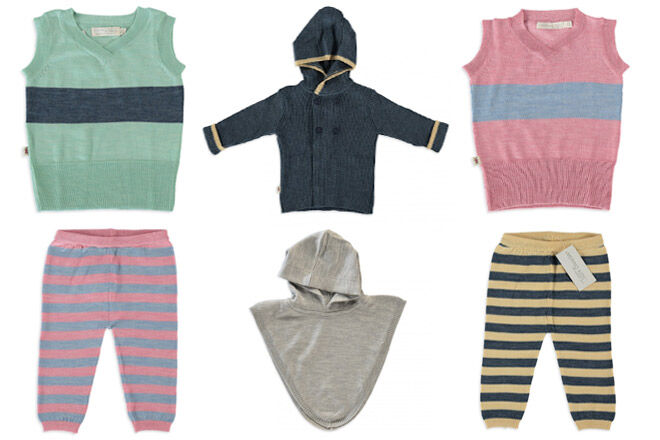 The breathability and wicking wonderment of wool means it is fabulous for layering. So whether it's a cute vest, a cuddly hoodie, striped legging or the genius "snood", these pieces are perfect for mixing and matching to keep your tot at the perfect playing temperature.
Suddenly we don't mind the cooler weather approaching!
Available from Merino Kids.