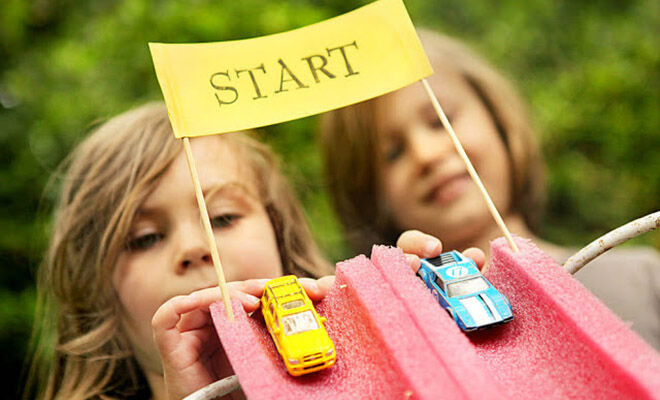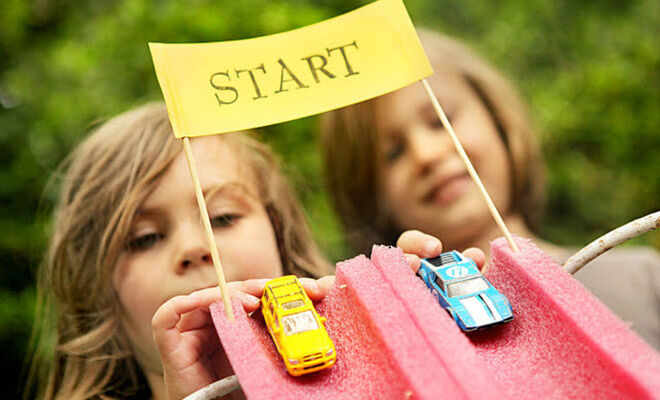 On your marks, get set, GO! Get ready to install a little fast and furious action into your backyard with these amazing DIY outdoor racetracks.
From simple structures to supercharged motordromes, we've made pit stops all over the web to find the best outdoor racetracks around. They're so cool you'll be racing your kids to take the first spin!
The next time your little rev head feels the need for speed, take a test drive on one of these racetracks and let them fuel up on fun!
At the starting post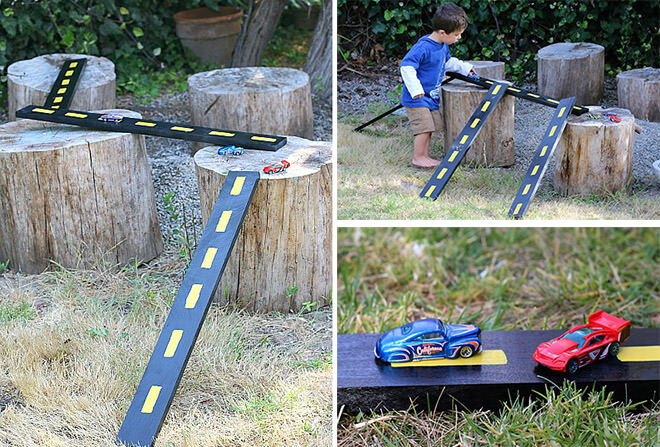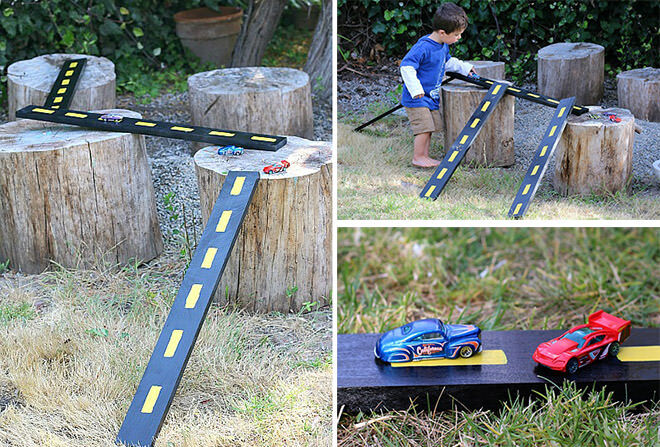 Rev up the Hot Wheels and drop down a gear, because these zig-zag roads and steep ramps give toy cars a real workout (via Buggy and Buddy).
Mow down the competition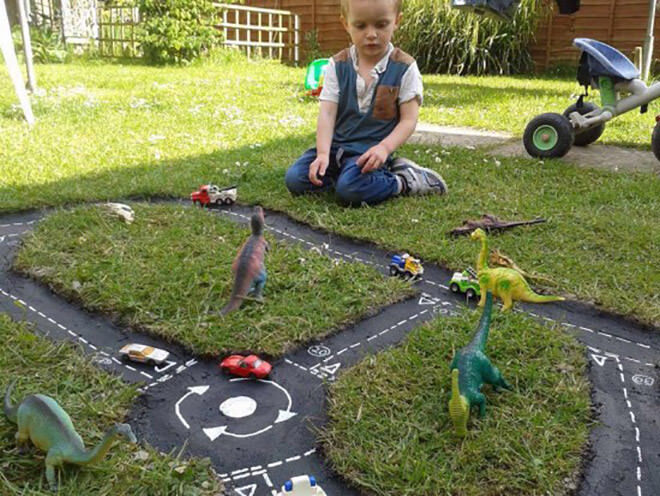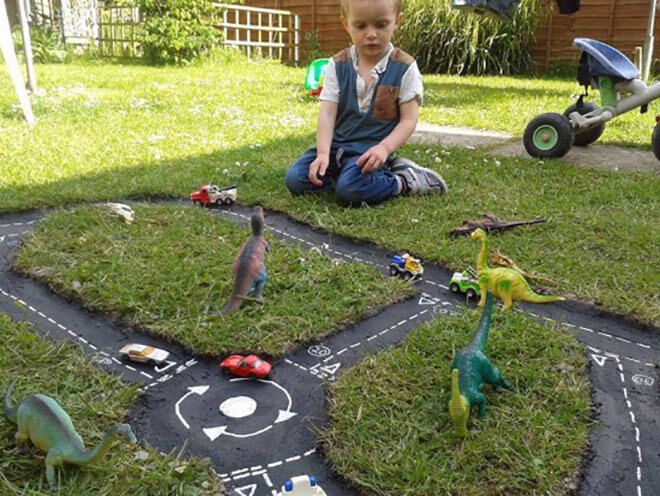 This track is a little more permanent (it uses cement!) but is well worth the effort for the cool effect. And what scene isn't improved by dinosaurs? (via The Whoot)
2 fast, 2 fun!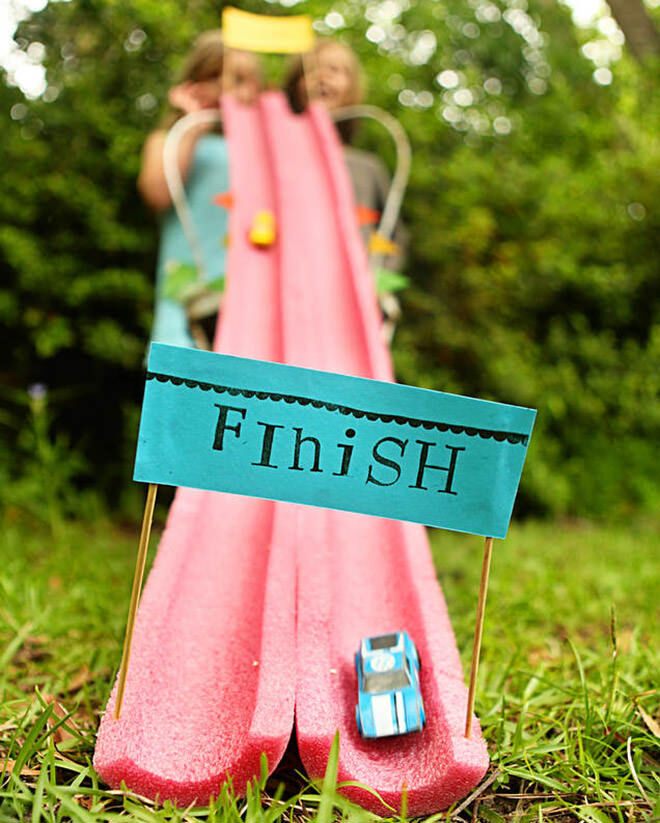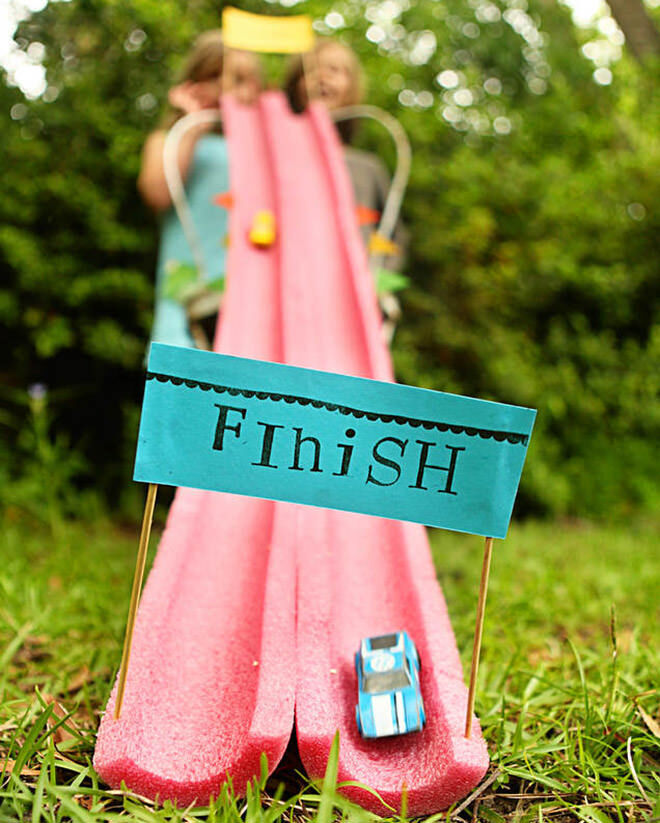 If you think giant pool noodles are just for the pool (or for giants…) then think again! Cut in half, they make an easy twin racetrack for double the downhill speed. (via Ramblings from Utopia)
Toy racers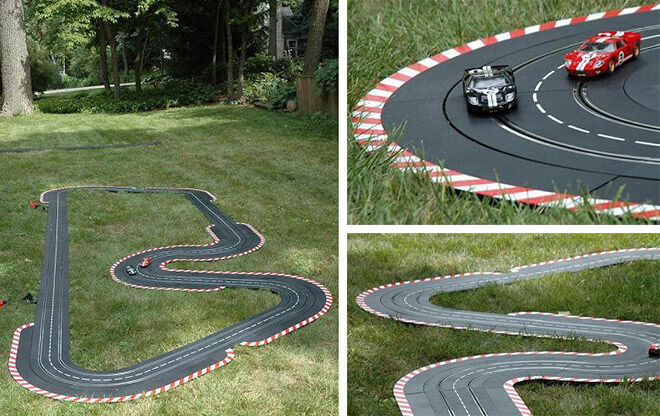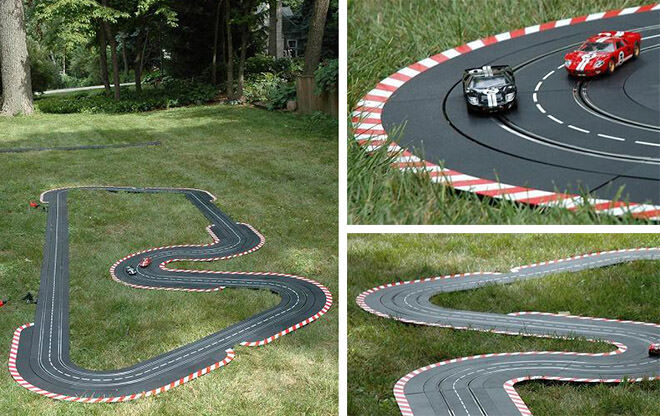 Junior revheads will get excited about this Carrera Set 25212 ($279). This track races two slot cars at once for double the outdoor racing fun! (via Slot Car Forum)
Wheeee! A slide for cars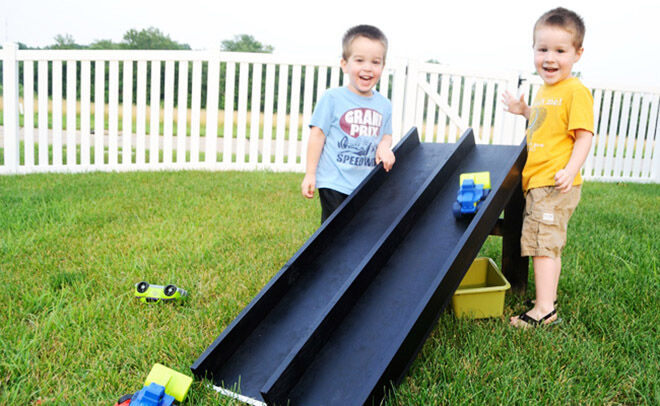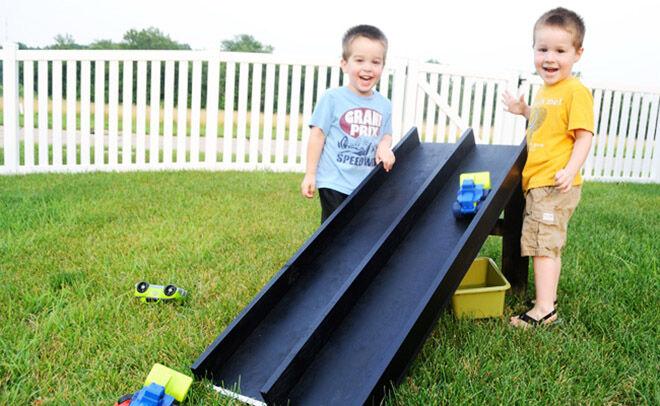 Handy mums and dads will have a blast making this wooden track. The lanes can be as steep and wide as you need, which means bigger cars can join the race. Leave no car behind! (via Nifty Mom)
Pave the way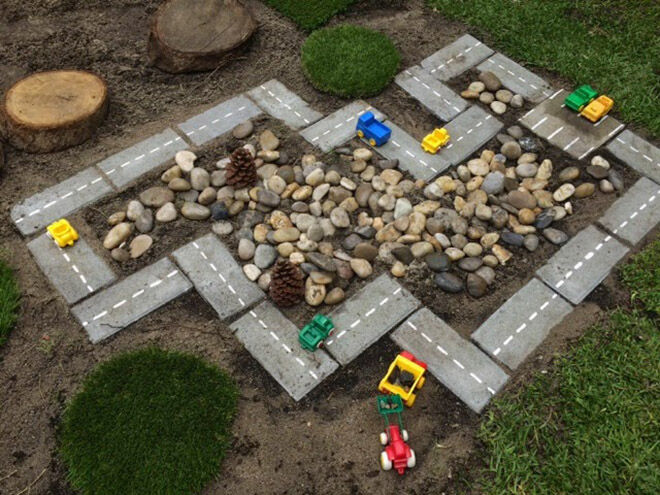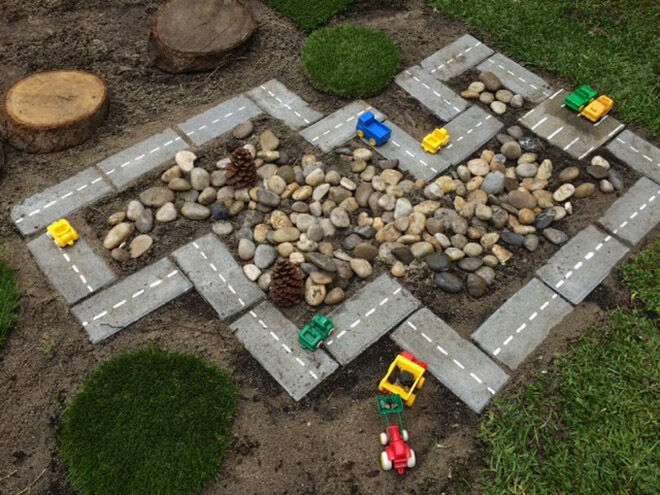 Let your tot's imagination set the pace on this simple track. It's a cinch to make with bricks, pebbles and pine cones. Then, let their creativity fill in the details! (via An Idea on Tuesday)
Ramp it up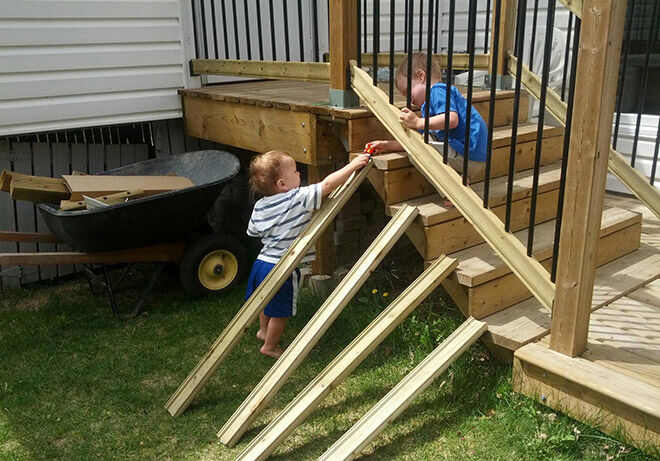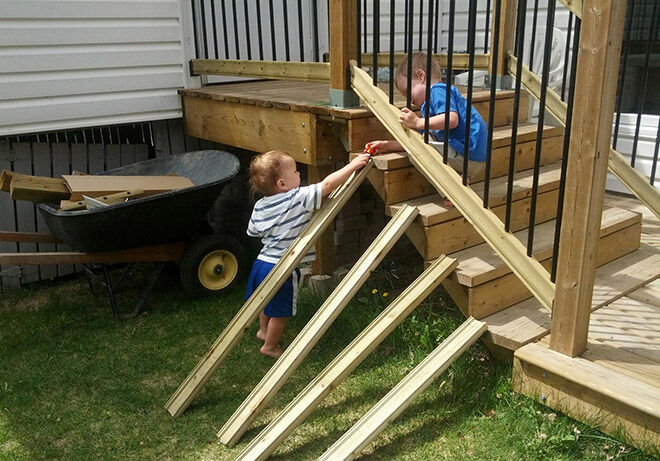 These car ramps are low on effort but high on fun. You just lean timber offcuts against some outdoor steps and – vroooom! – the Great Ramp Race is on! (via And Next Comes L)
No back seat drawers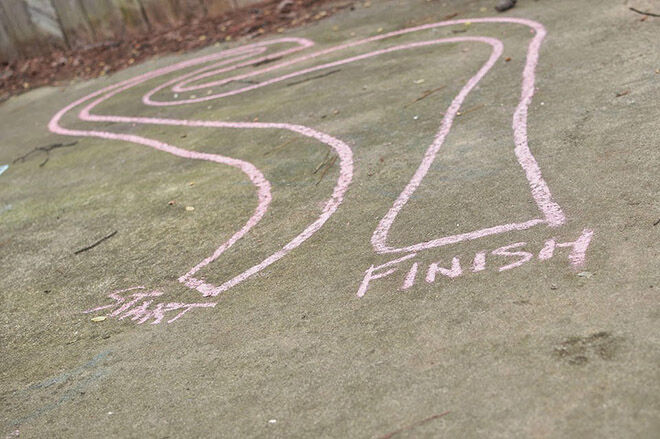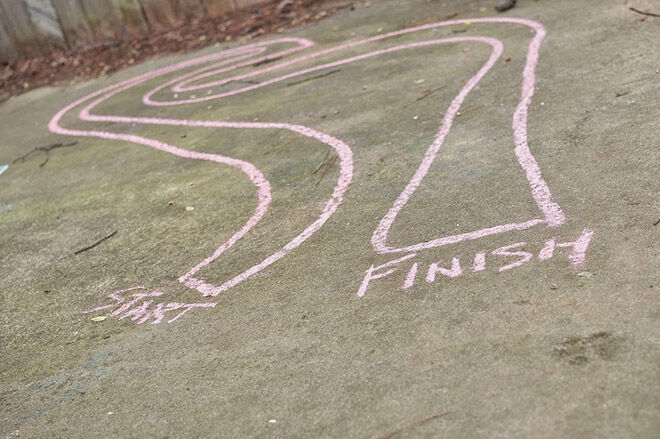 Unleash your mini engineer and let them design their own racing track with pavement chalk. Hairpin bends are good, but spiral tracks and loop-the-loops are better! (via The Samantha Show)
Toy town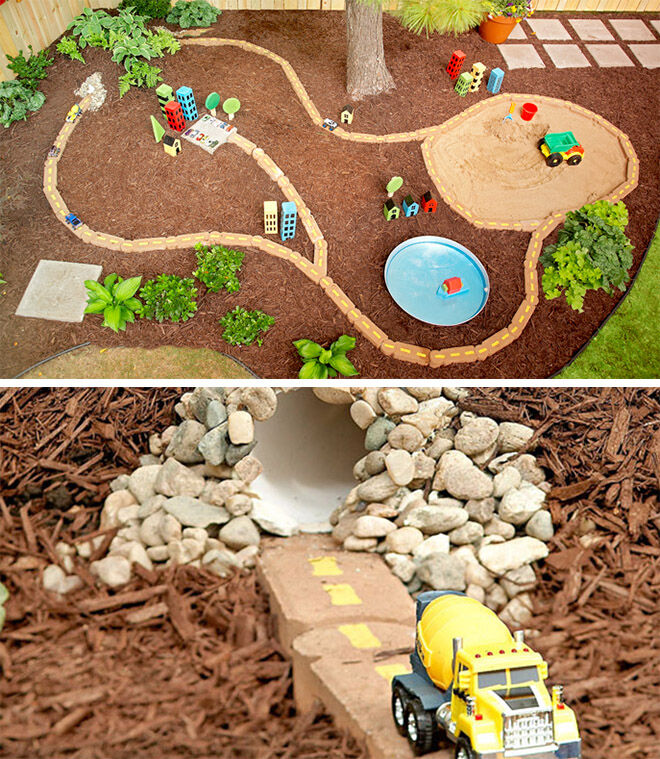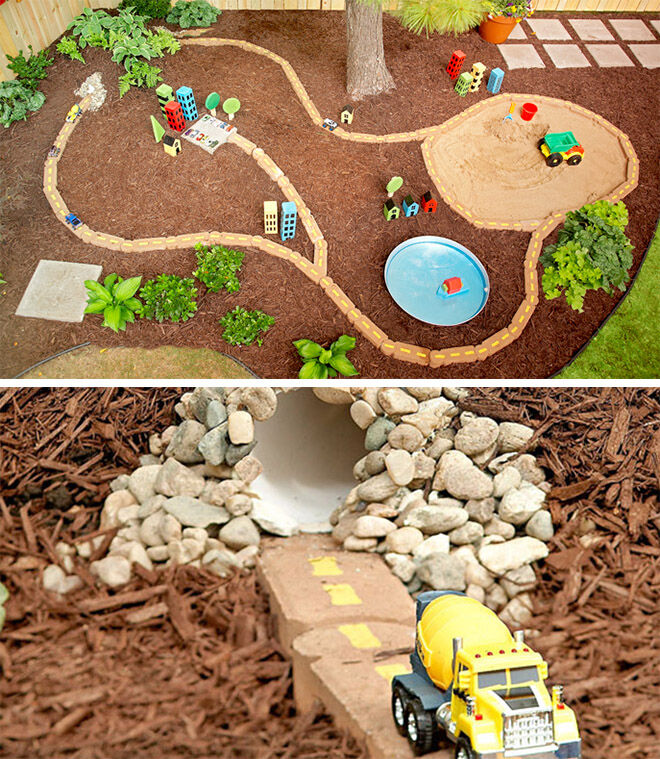 A little bit LEGOLAND and a little bit Thomas the Tank Engine, this track takes it up a notch with its own tunnel and mini-sandpit. The only limit is your imagination. (via Lowe's)
Planes, trains and automobiles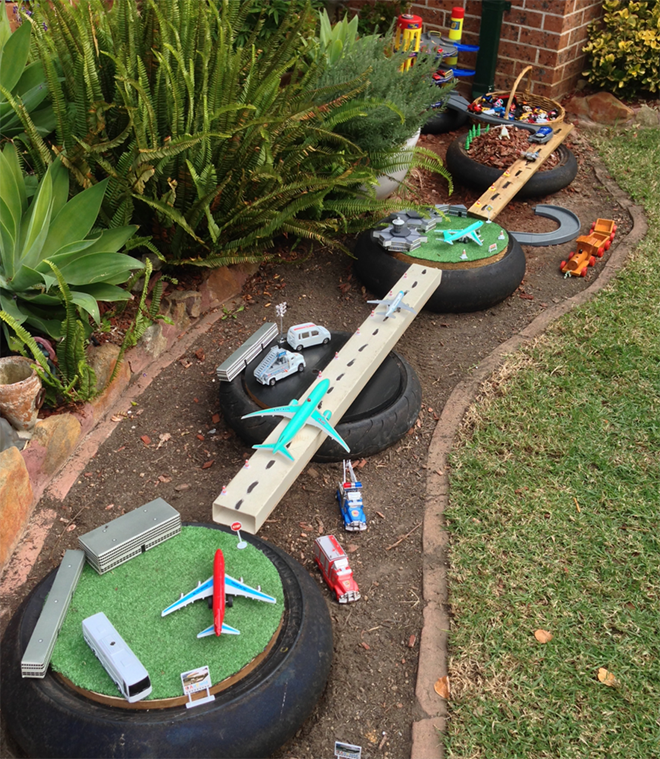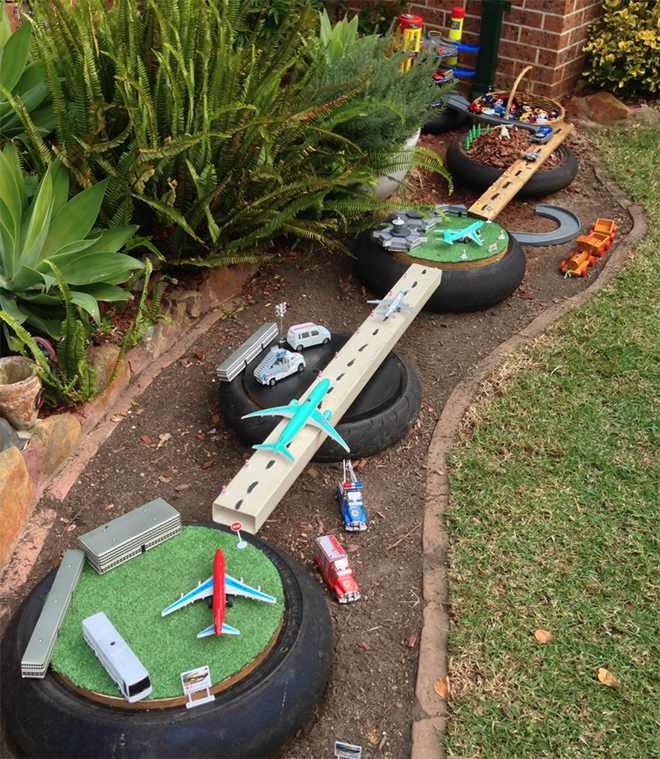 Kids won't tire (boom tish!) of this great track. It works well as an interconnected airport runway, but we're seeing potential for a cross-country rally track. (via The Puzzles Connection)
Rocky road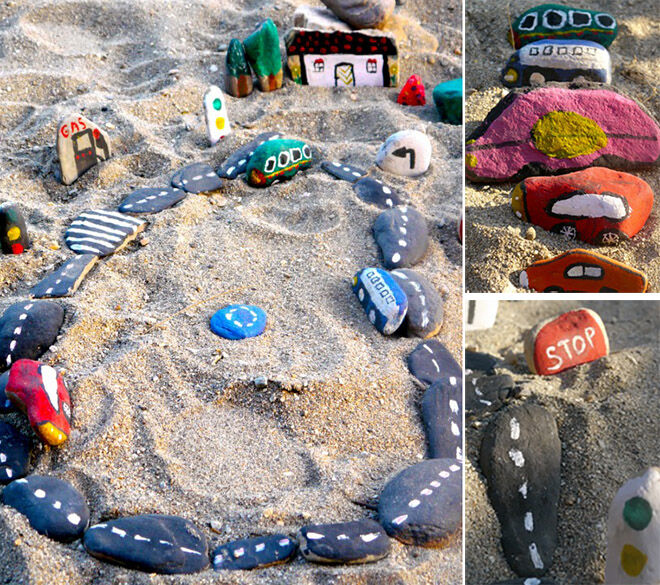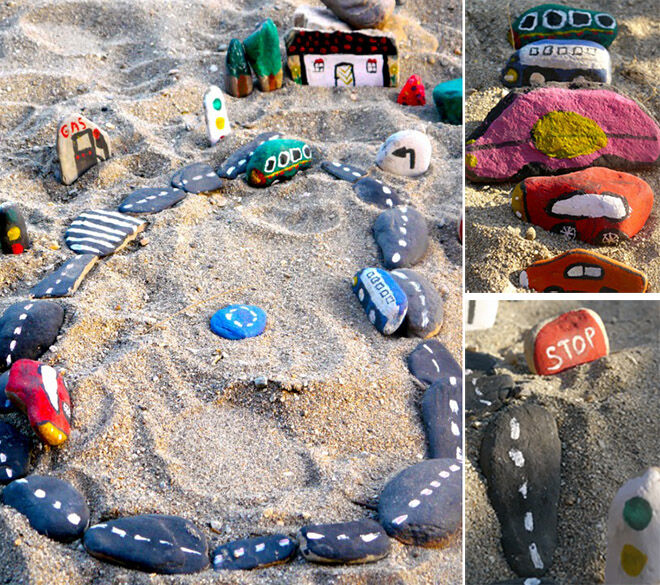 Make like the Flintstones and go a little stone age on your race track. You paint the rocks, then it's over to the kids to set up their scene in the sandpit. (via Playtivities)
It's my party and I'll spray if I want to!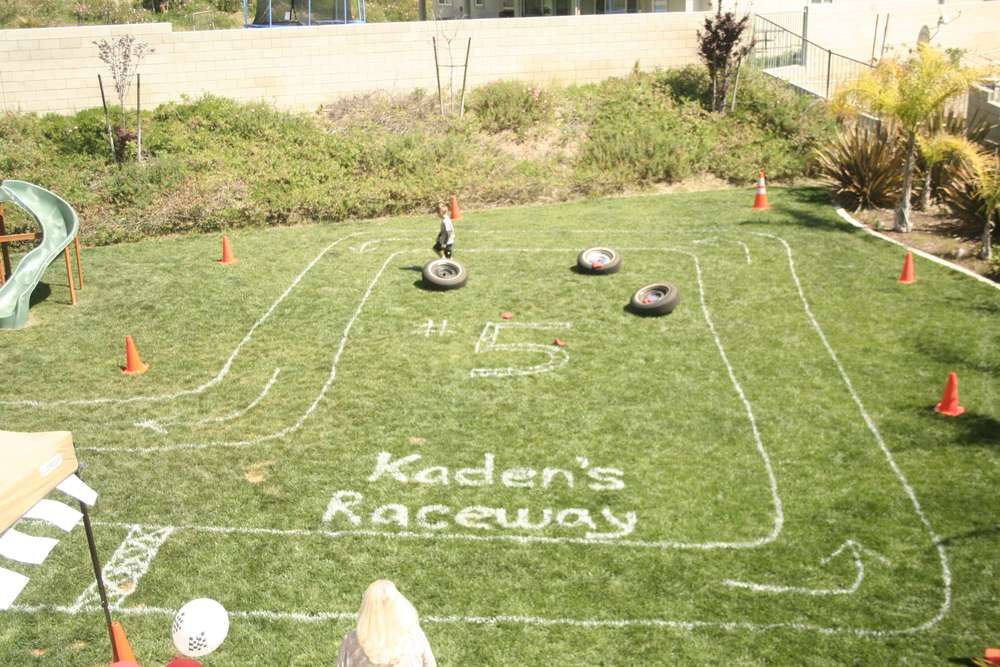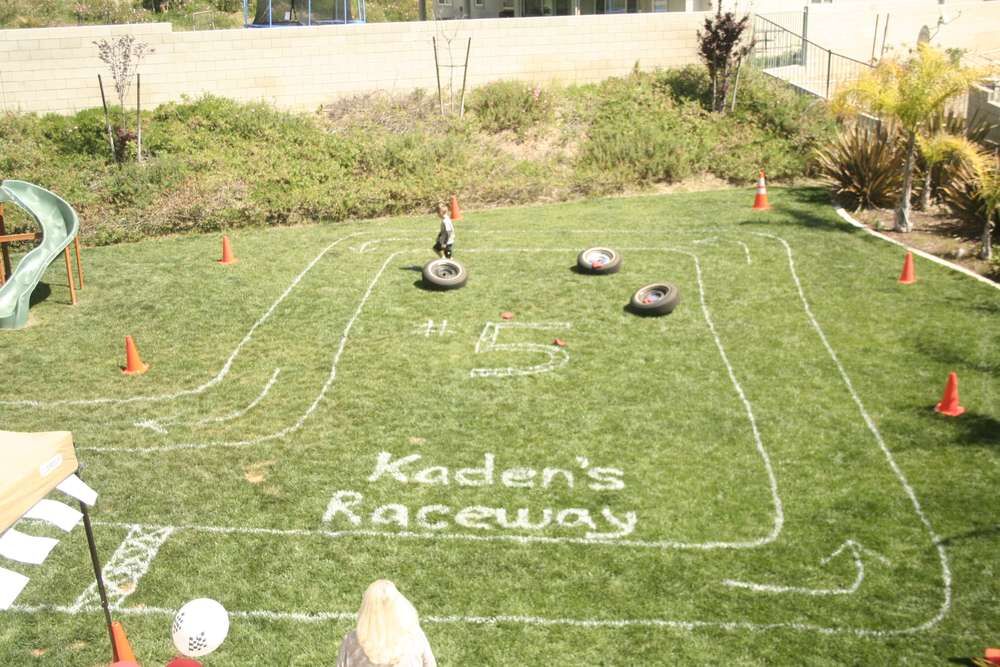 Spray paint racetracks may not last long, but they're great for kids' birthdays and they don't need toy cars. Just send the kids down the straight, powered by party food! (via Catch My Party)
5 x the action!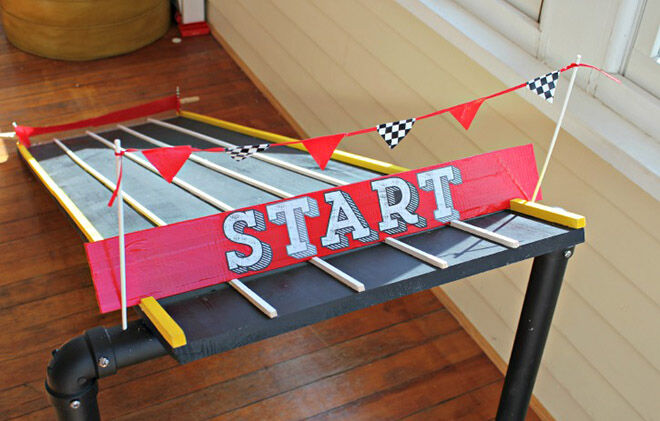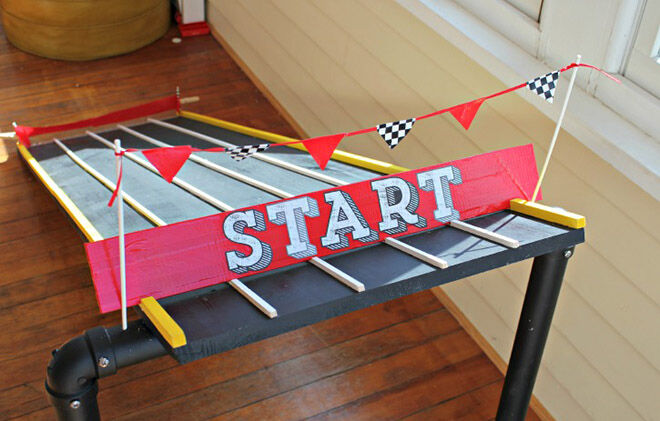 This DIY downhill track is made from wood, PVC piping and a tank full of creativity. We love the bold colours and kids will be sold on the multi-player action! (via View from the Fridge)
Off-road racing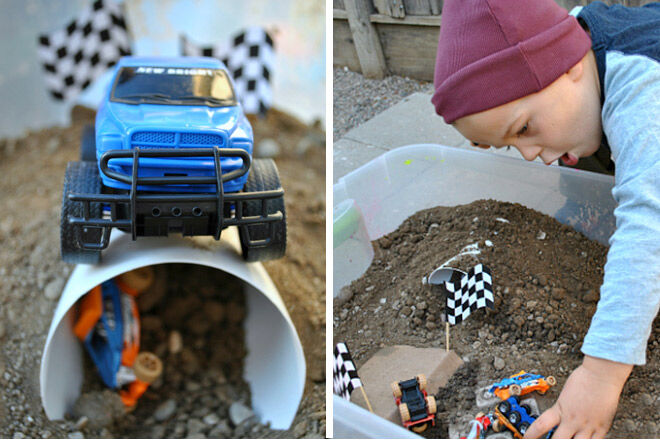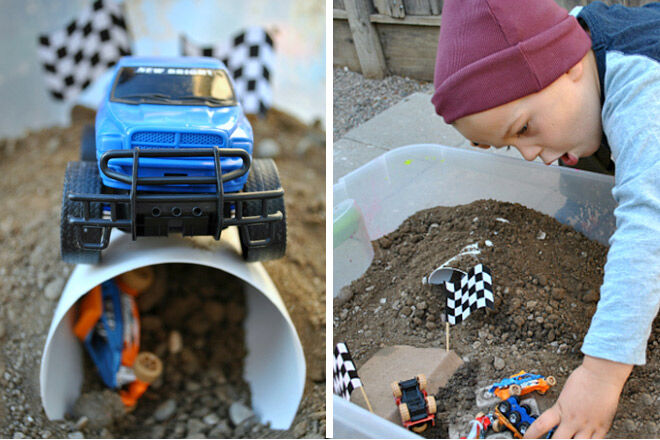 It's dusty! It's dirty! It's truckloads of fun! With tunnels and ramps, slippery slopes and rocky roads, this track is made for extreme driving. Release the monster trucks! (via Crayon Box Chronicles)