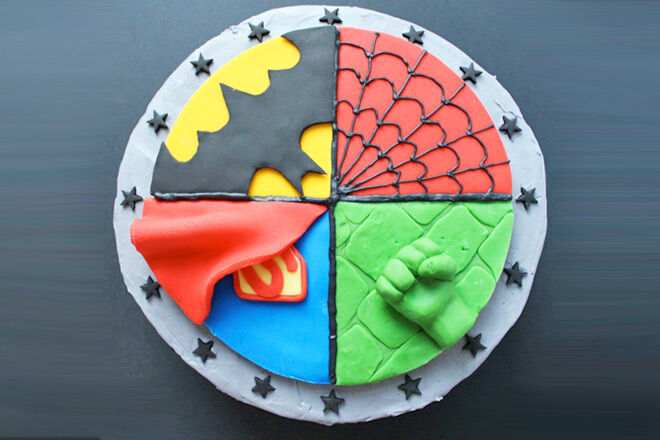 Birthday celebrations bring out the superpowers in all of us. There's the dress-ups, game-playing and – of course – the mighty cake-eating powers!
When it's time to celebrate your mini marvel in superhero style, we've got their birthday cake covered. Here are our favourite superhero cakes guaranteed to save the day.
Party pump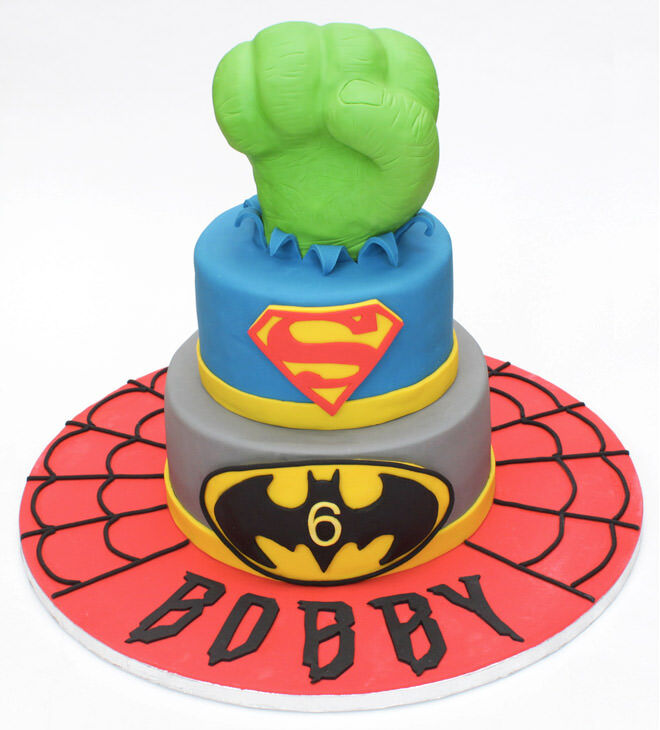 "Don't make me angry, you wouldn't like me when I'm angry". Sorry big green man, but if the end result is this fist-pump worthy party piece, we're all in. (via Gallery Hip)
The fantastic four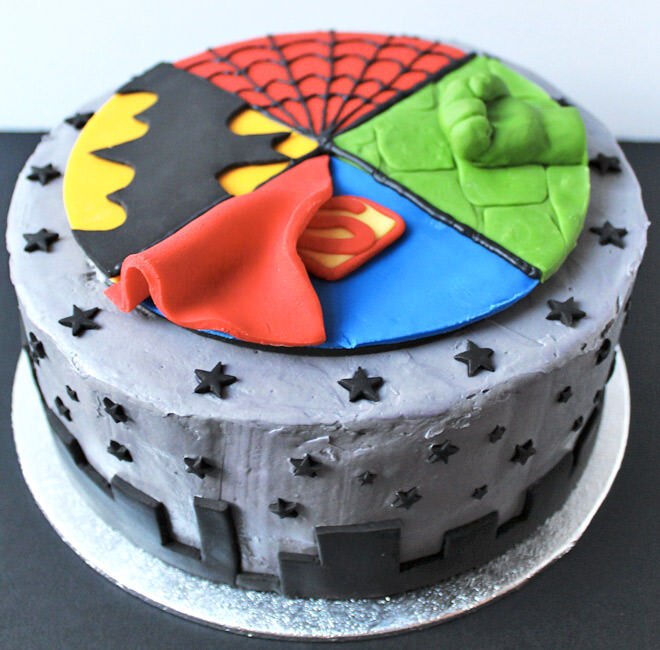 Superheros from across the globe unite to save the world, one birthday party at a time. (via Ever So Sweet Blog)
Belt up, Bat Girl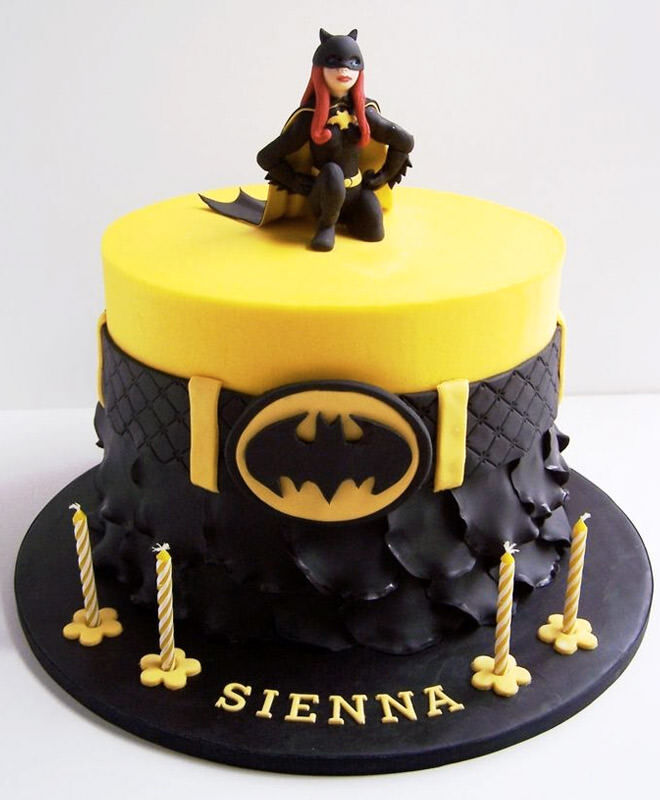 All belted-up and ready to go, Batgirl has got this birthday cake covered. (via Cakes Decor)
BANG birthday!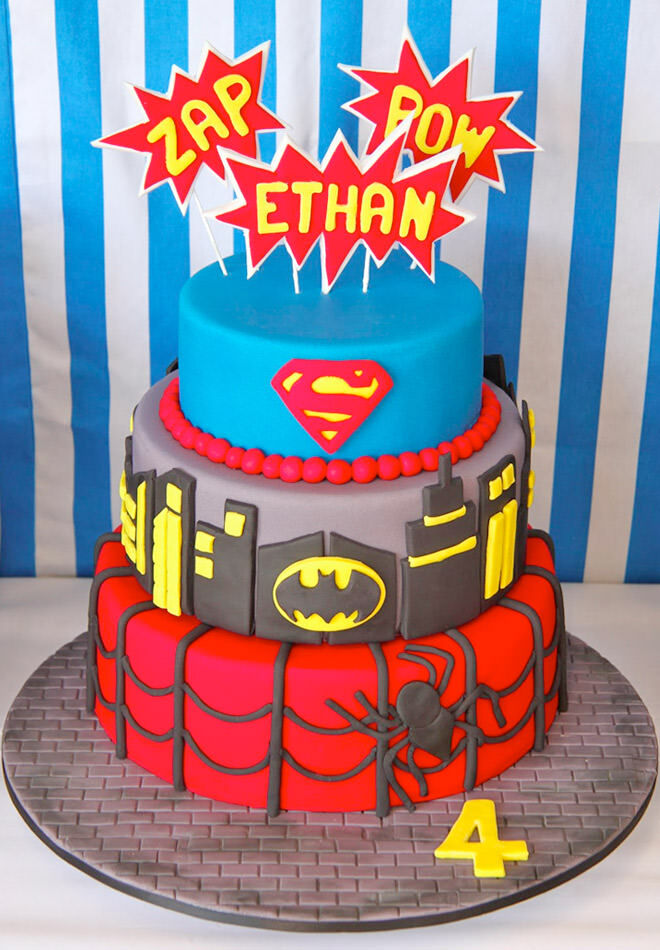 SHAZAM! Why stick with one superhero, when you could have three? Combine their favourite characters with a three-tiered super tower. (via Leonies Cakes and Parties)
Pink powers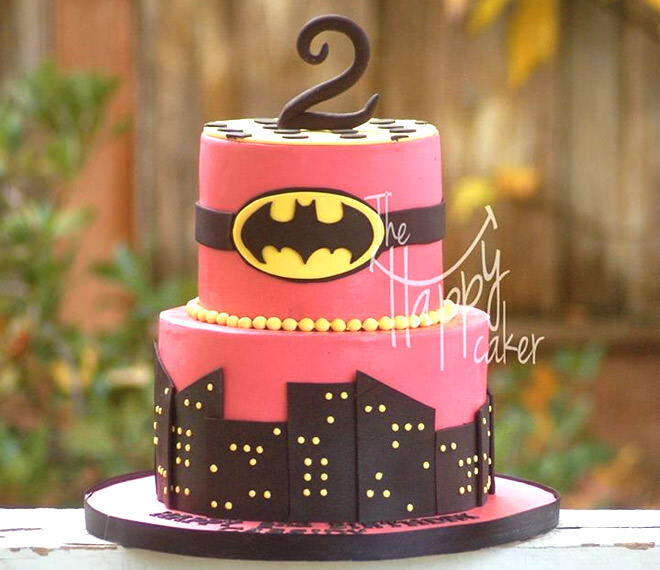 To the party, Robin! The customary black and yellow gets a punch of pink for one lucky bat-fan. (via The Happy Caker)
Daring duo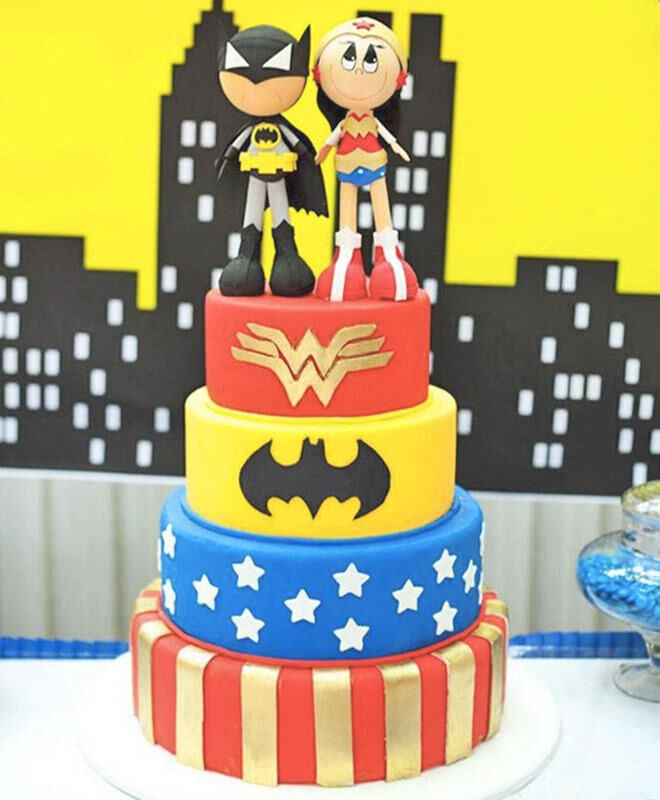 Oh my stars! Get the party started with gold leaf detailing, bright stars and four tiers of YUM! (via Kara's Party Ideas)
A mighty make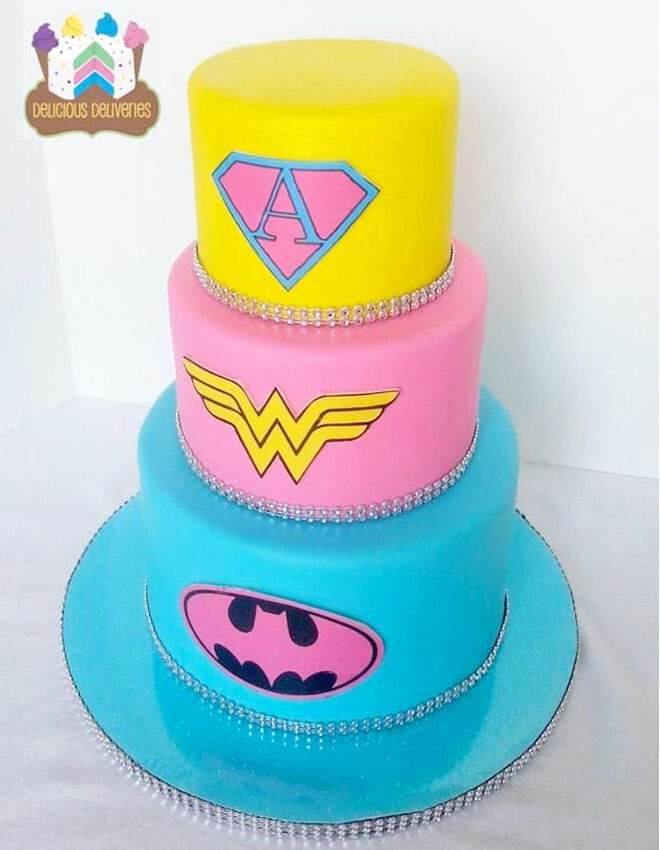 There's some serious party power in this colourful cake! We love the diamante  trim for extra WOW factor. (via Delicious Deliveries)
Mix 'n' match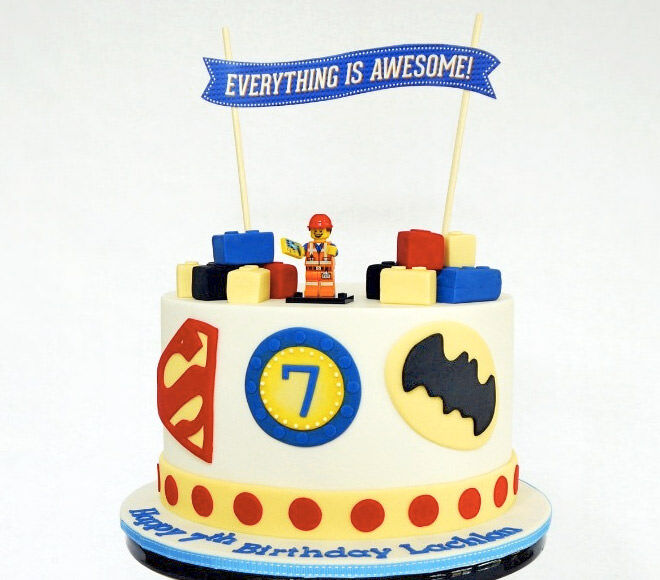 The lego bricks, the bright blue banner and the superhero/LEGO combo – everything is truly awesome! (via Cake Me to Your Party)
Super splat!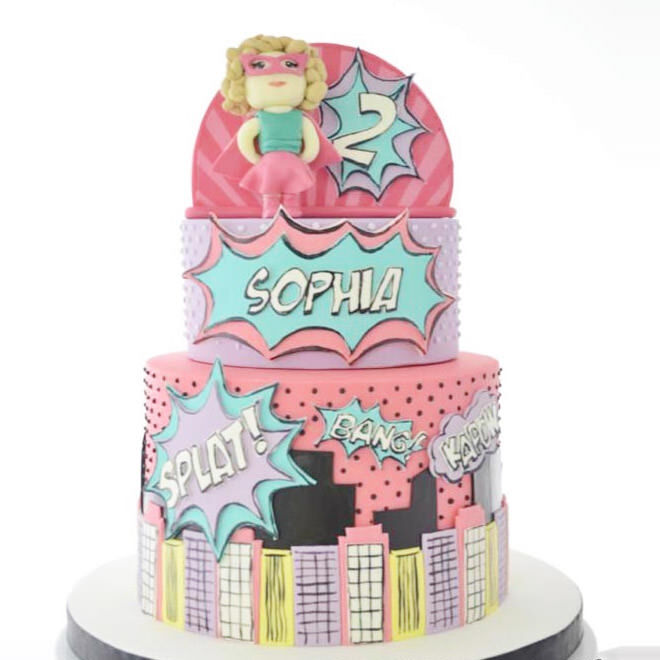 The city looks so pretty from up here! Comic book inspo brought to life with colourful fondant and sketch-like designs. (via Imaginarium Cakes)
Easy peasy powers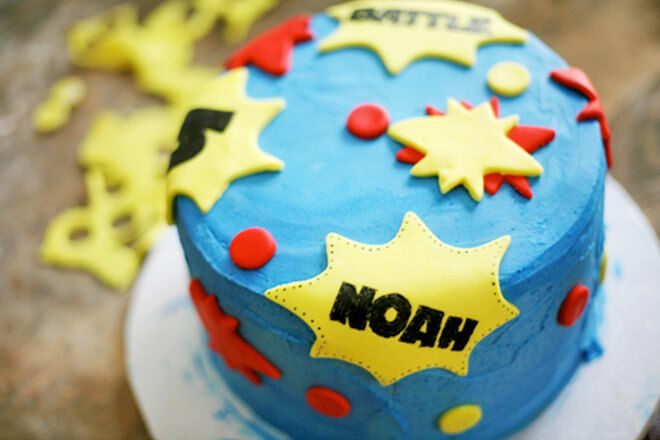 If cake-decorating is not your number one superpower, try a simple bake with super decoration. (via Chickabug)
Avengers adventures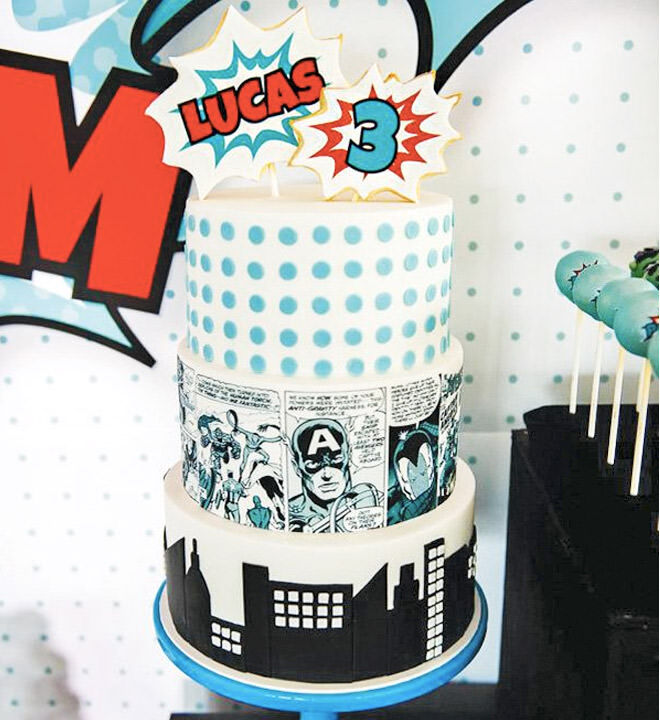 Avengers assemble. Here's a party not to be missed! Incorporate your party styling into the birthday cake for a flawless (and fabulous!) look. (via Spaceships and Laserbeams)
The caped crusader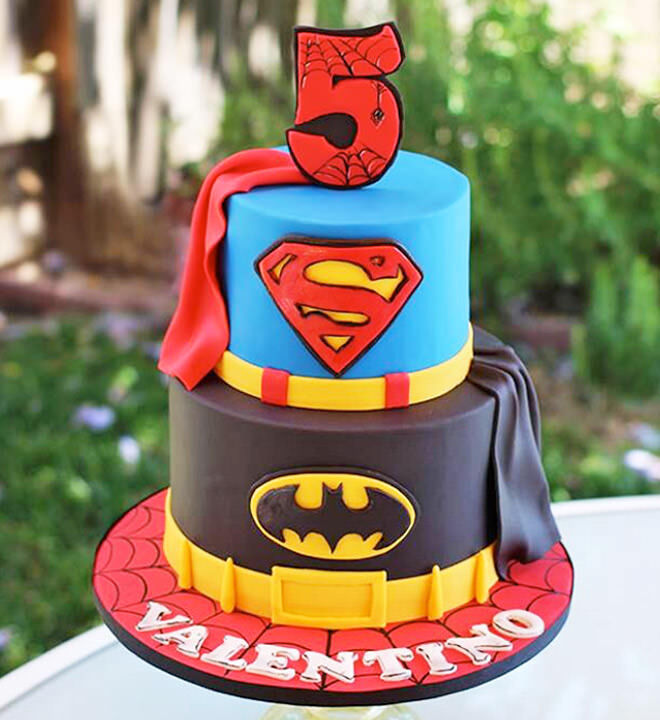 With great power comes great responsibility. And a great cake too! (via Hot Mamas Cakes)
Costume and colours
They may be busy saving the world, but there's always time for cake. Especially rainbow cake. (via Betty Crocker)