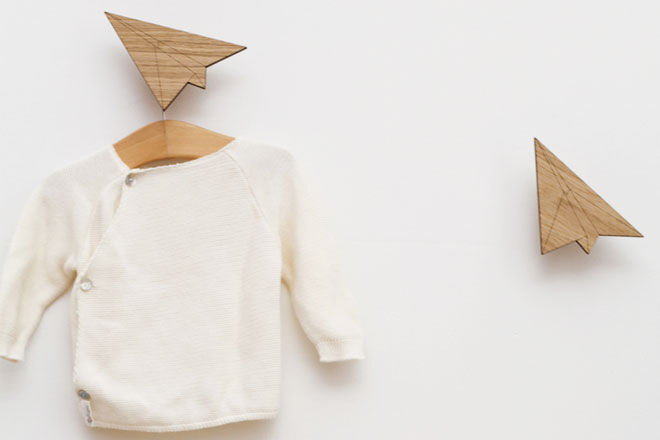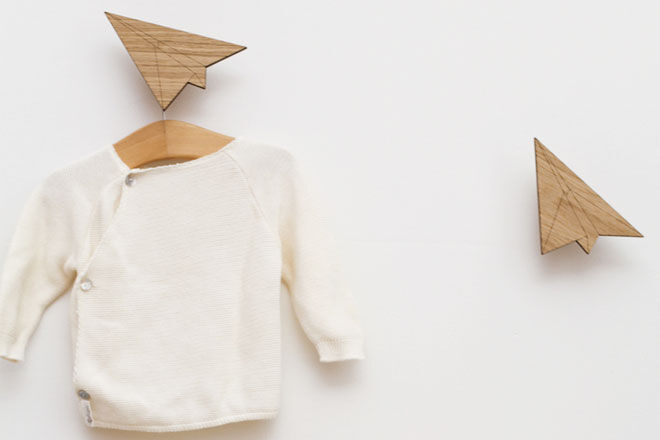 Here at Mum's Grapevine, we're always on the lookout for clever ways to stay clutter-free. Who isn't? Storage baskets and boxes can do wonders around the house, but wall hooks are a stylish way to get seriously smart with wall space.
We've put our heads together and found 20 cool wall hooks to keep rooms mess-free and get the kids hooked on cleaning.
20 kids wall hooks to keep rooms tidy
Peg in place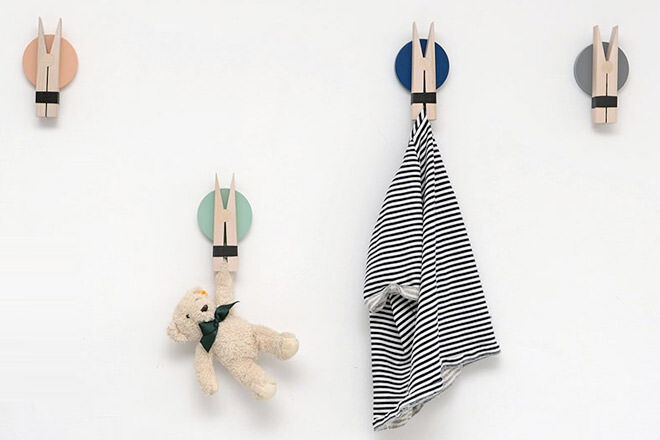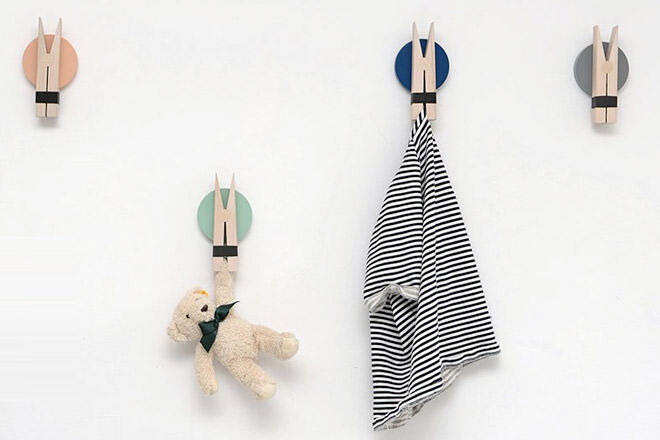 Peggy Clips, Lucie Kaas ($47.95): The average peg just got a major upgrade and we like it! Perfect for keeping the abundance of blankets, toys and towels off the floor.
Covering all corners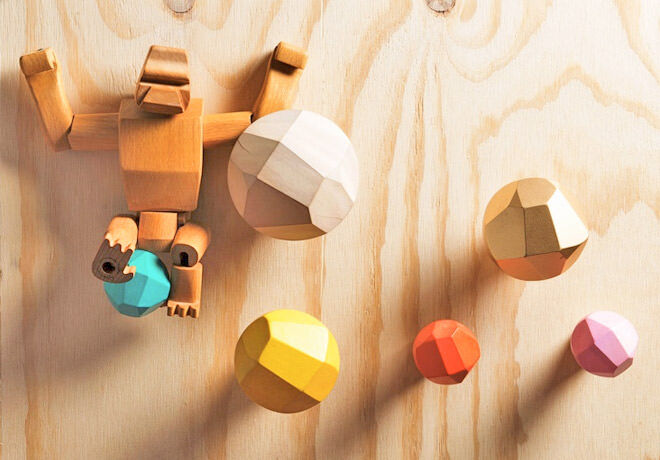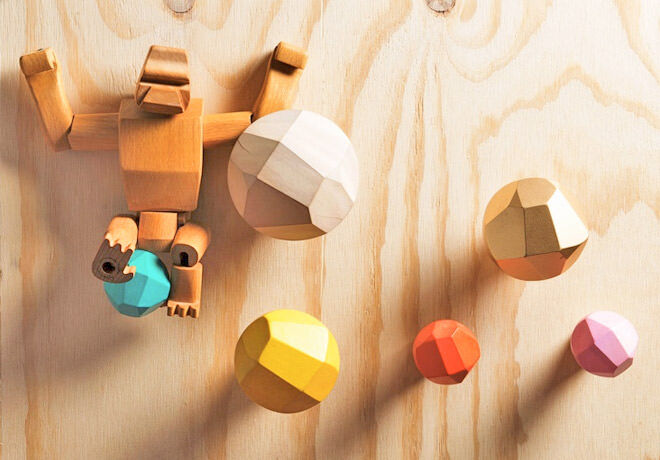 Diamond-Cut Wood Wall Hooks, Rare Rabbit (from $24.95): With cool cuts and colours, these diamond-style wall hooks offer a contemporary feel with natural materials. Did someone say feature wall?
Flying with fairies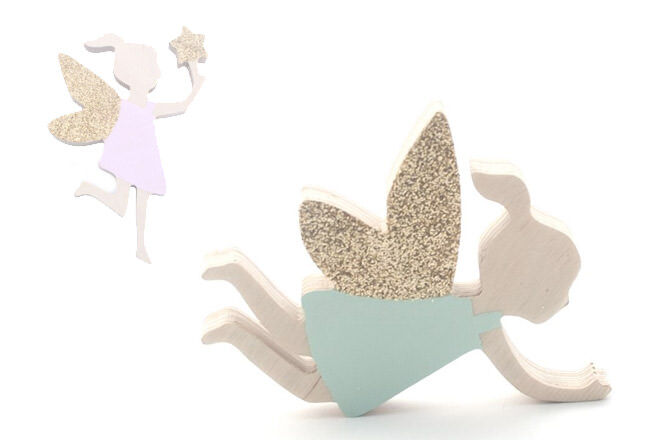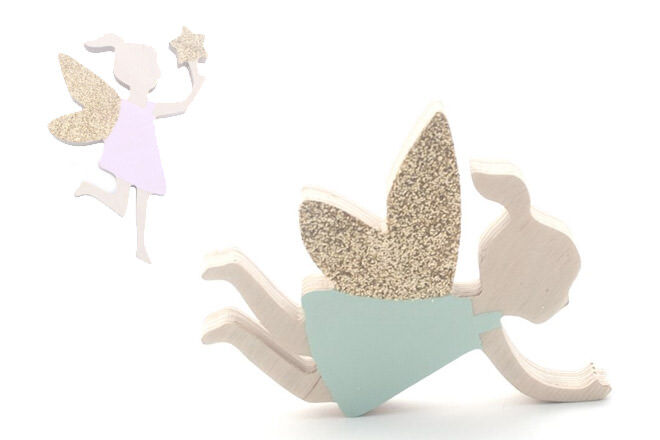 Limited Edition Fairy Hooks, The Wall Collective ($26): Fairies needn't only be for dreams and playtime. These darling hooks will give your little one's room a sprinkling of magic.
Fun and functional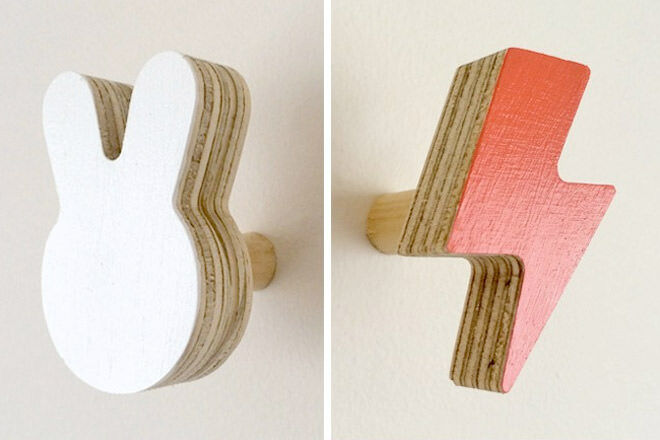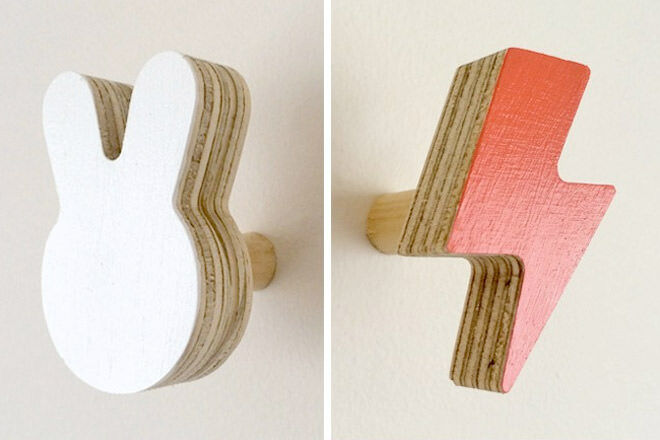 Coloured wall*knobs, Knobbly (from $16): Whatever the mood du jour, rest assured that Knobbly has got your kids' walls covered with everything from flamingos and lightening to bunnies and stars.
Place on the peak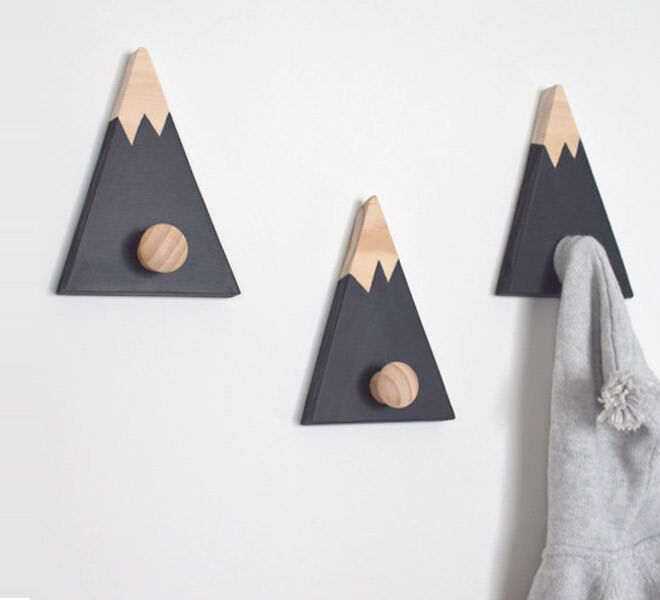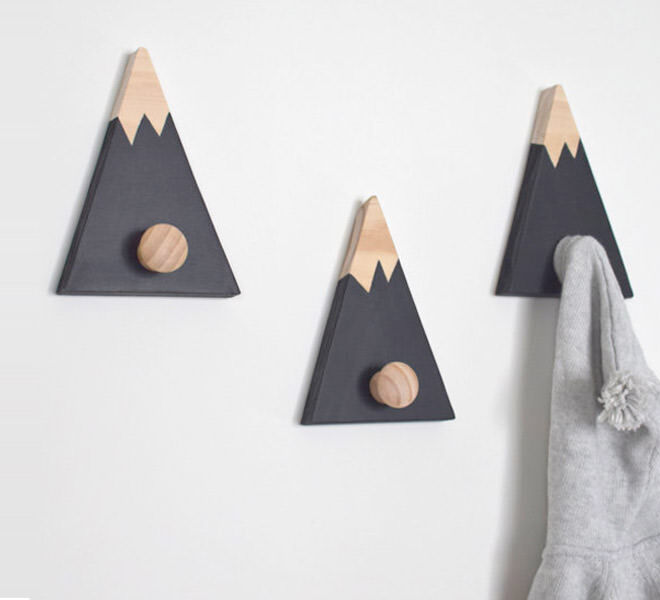 Mountain Peak Wall Hooks, Hachi and Tegs ($40): These lovely mountain peaks are the ideal home for your youngster's bits and bobs. Made from eco-friendly pine hardwood and water-based paint, they're lovely on the environment too.
Bottoms up!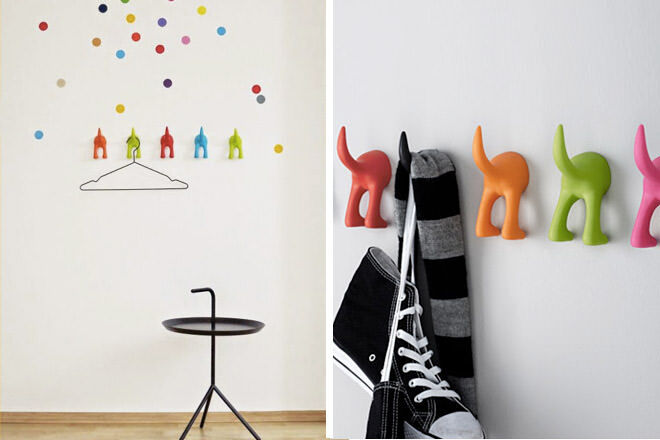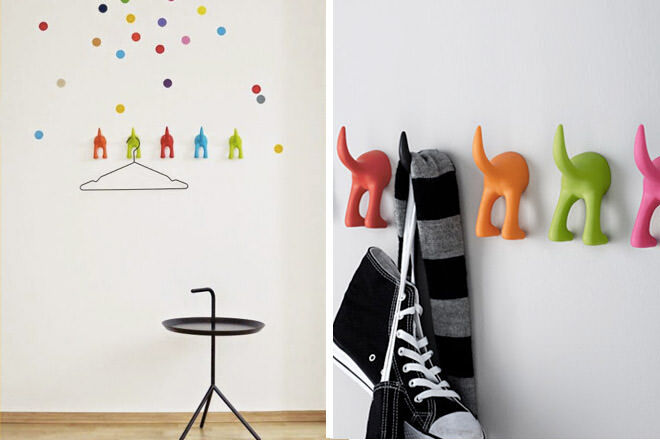 BÄSTIS hooks, IKEA ($2.99): Made from a super-soft rubber, these playful hooks from IKEA are great for kids big and small. No sharp edges = big win!
Friendly faces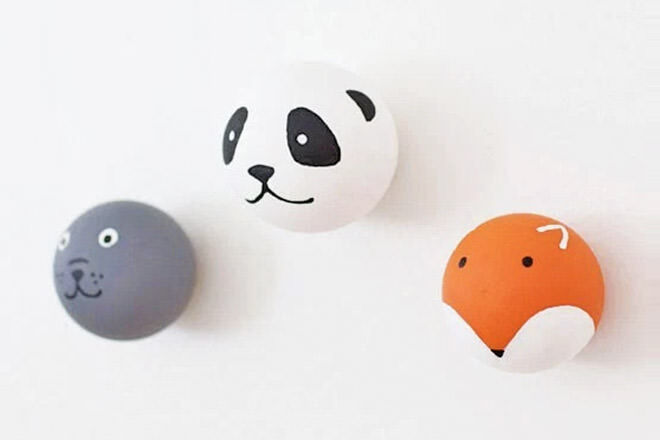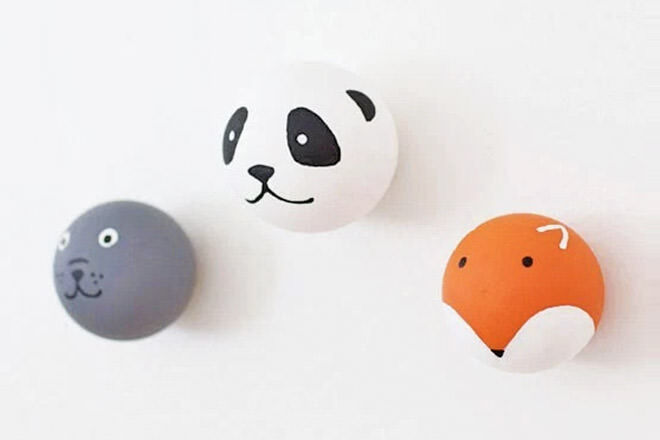 DIY Animal Wall Knobs, Sugar & Cloth: Too much cuteness! Here's a DIY project for you and the kids to dive right into. Let the kiddos pick their favourite animals while you prep the paintbrush.
Come fly with me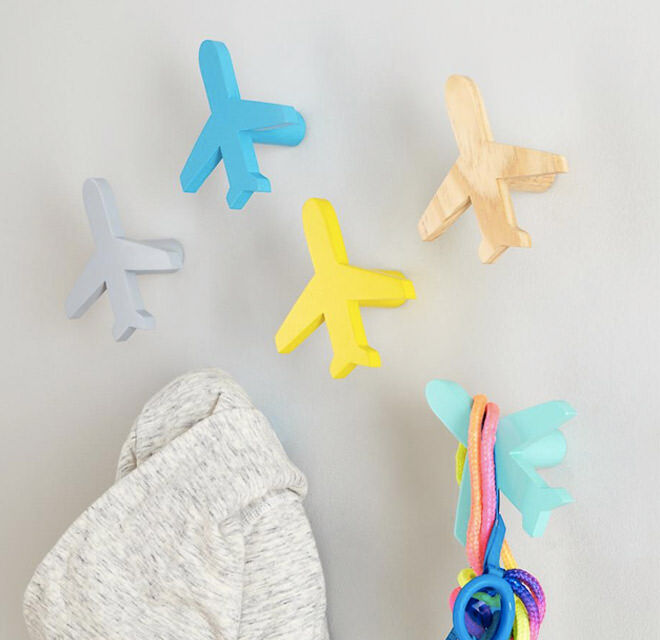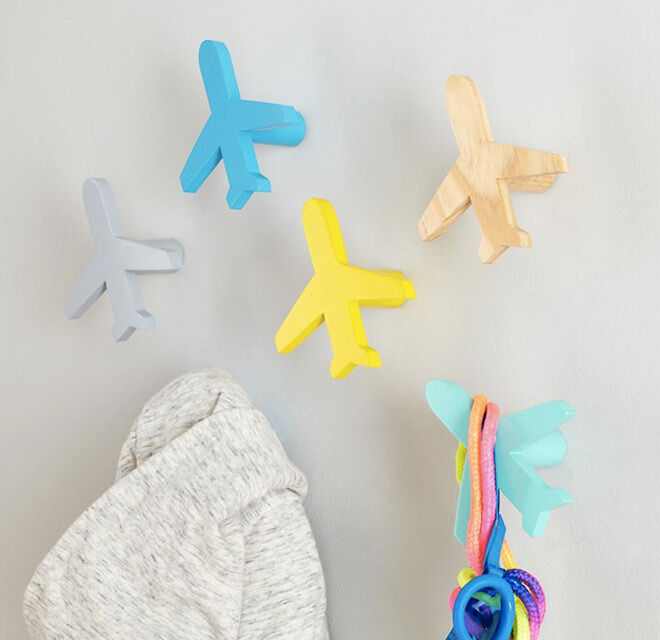 Can't Miss Airplane Wall Knobs, Land of Nod ($9.95 + shipping): These beauties are more wall decoration than wall hook, but they will still do the job of keeping mess off the floor. We love the yellow and blue!
Oh, hello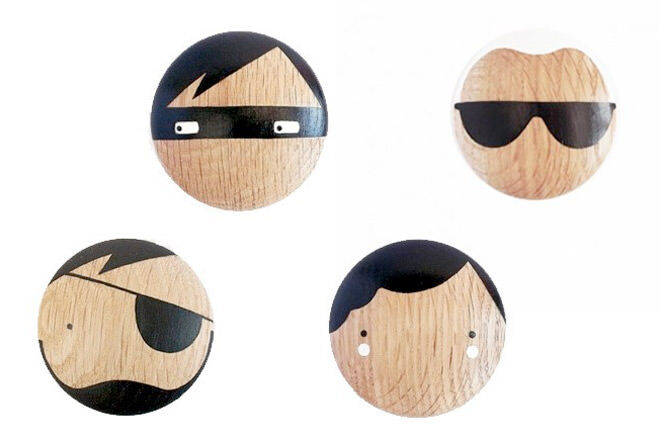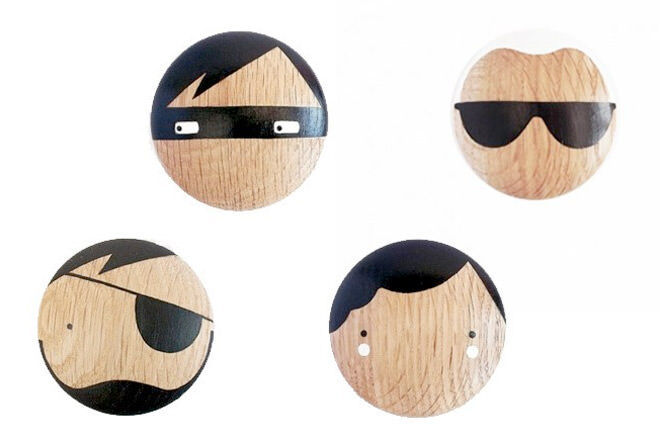 Hand Painted Wall Hooks, Sketch Inc ($34.95): Fancy a famous designer dropping by? How about a well-known superhero? Anything is possible with the quirky new collab from Lucie Kaas and Sketch Inc.
Just lovely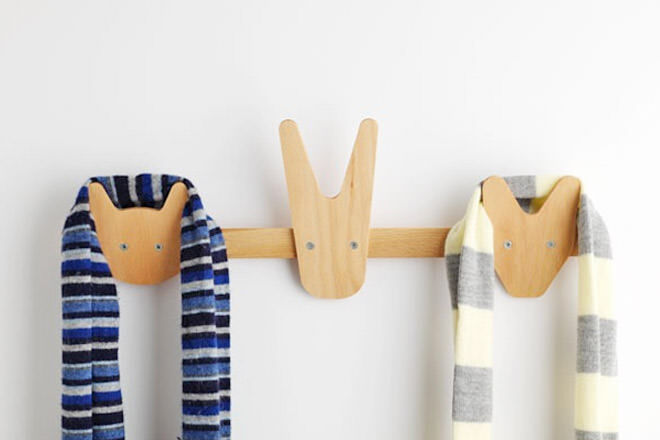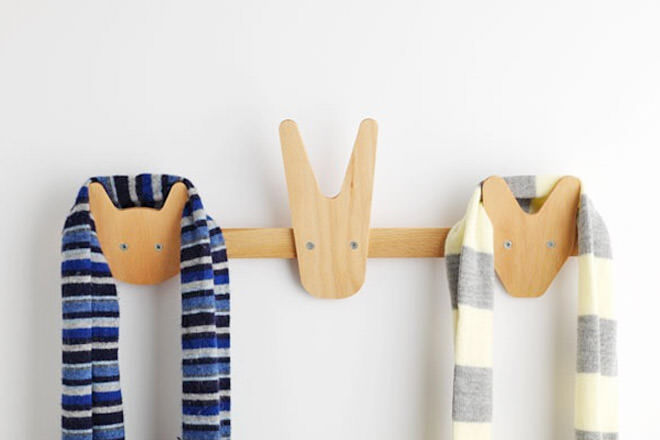 Animal Coat Rack, All Lovely Stuff ($59.95): These darling woodland creatures are sure to encourage more hanging and less dropping.
Desert decor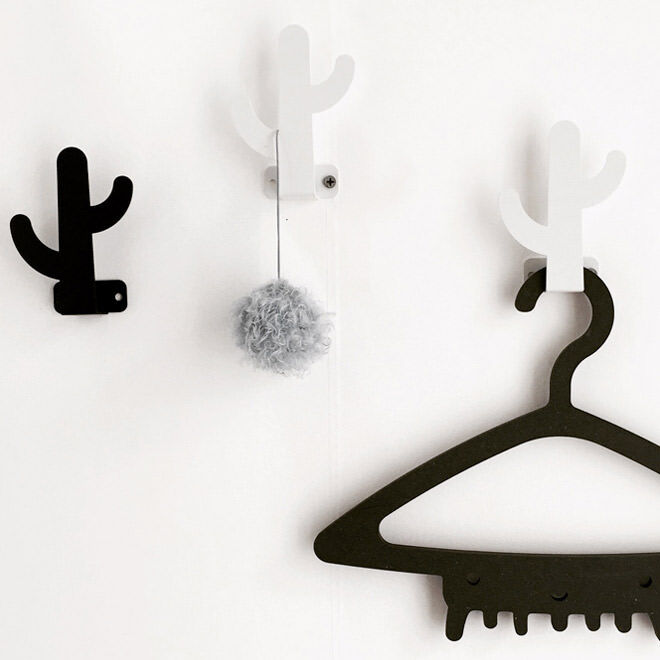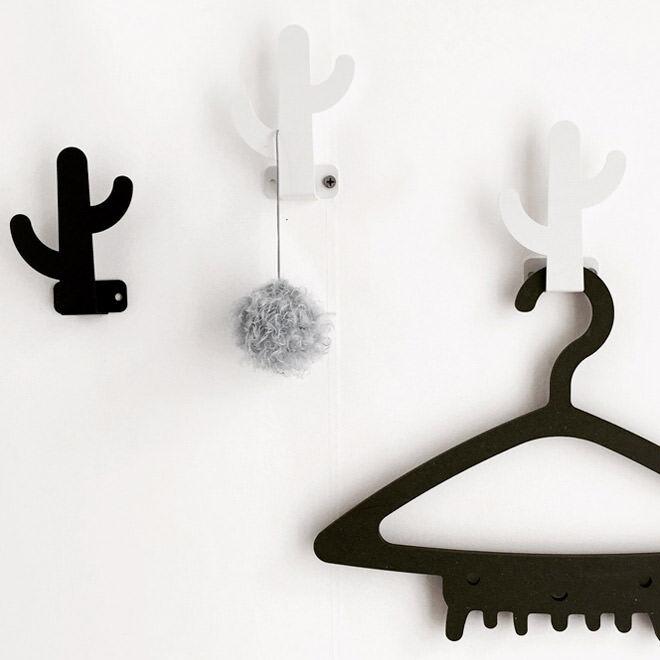 Cactus Hooks, Wood Rabbit ($39.95): Each pack of uber-cool cactus wall hooks includes two black cacti and two white cacti.  Our monochrome-loving hearts are in meltdown.
Hooks and hoops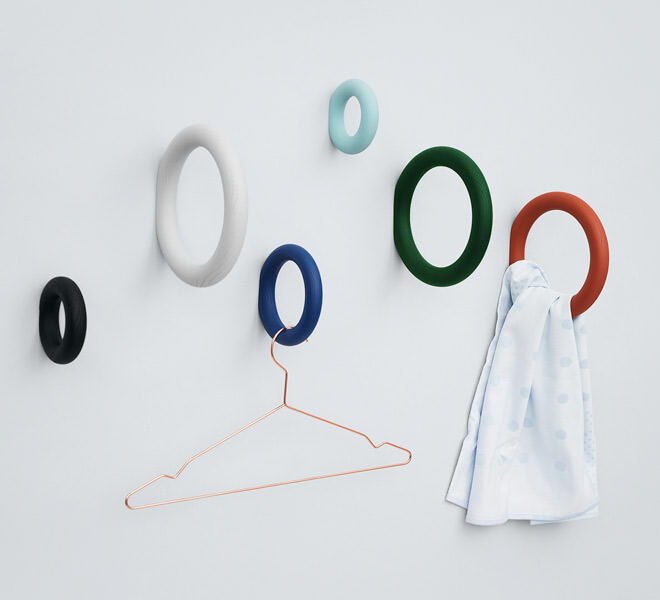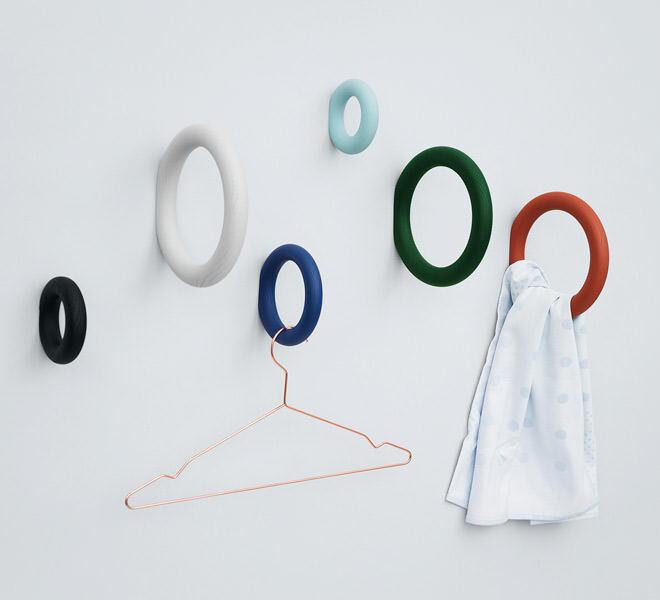 Gym Hooks, Hay (from $59): The possibilities are endless with these fun and functional pieces of Danish design. Attach to the walls and use for drying towels, hanging the days' outfit or even displaying your kiddo's favourite soft toys.
Contemporary classic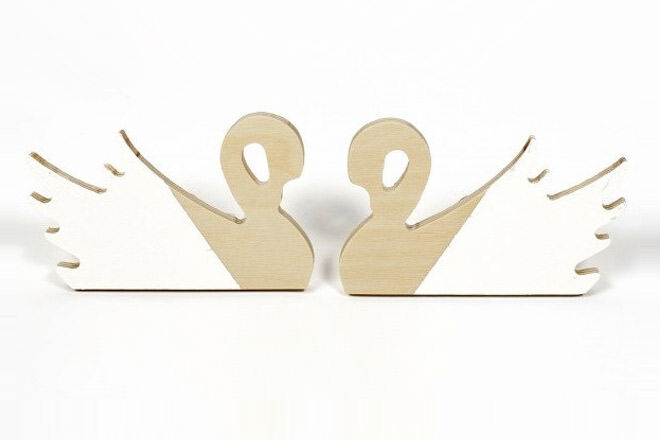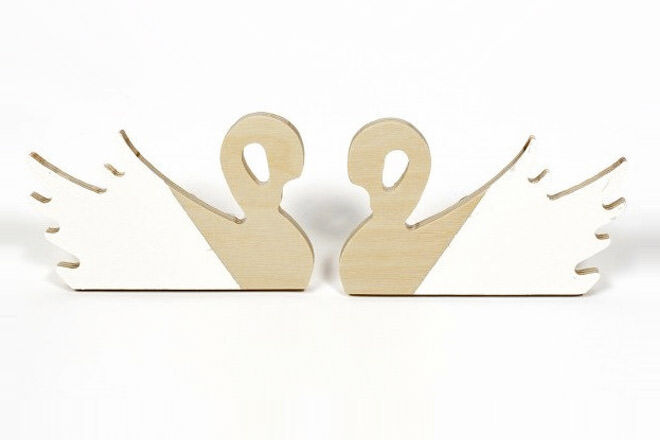 Swan Hooks, That's Mine ($24.95): Swans are set to be the big trend of 2016. Start your collection with these darling wall hooks available in black and white.
Supersize, supersmart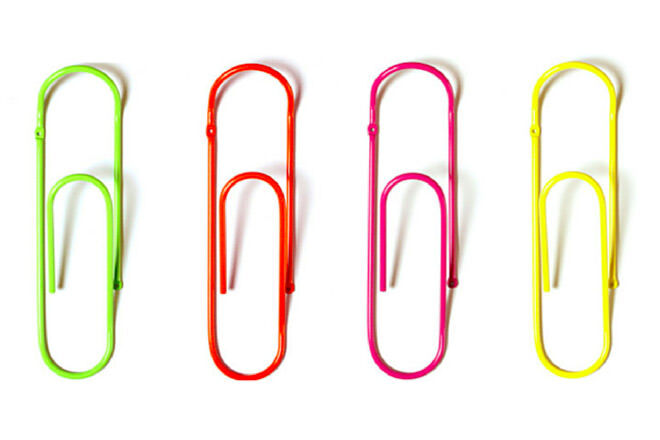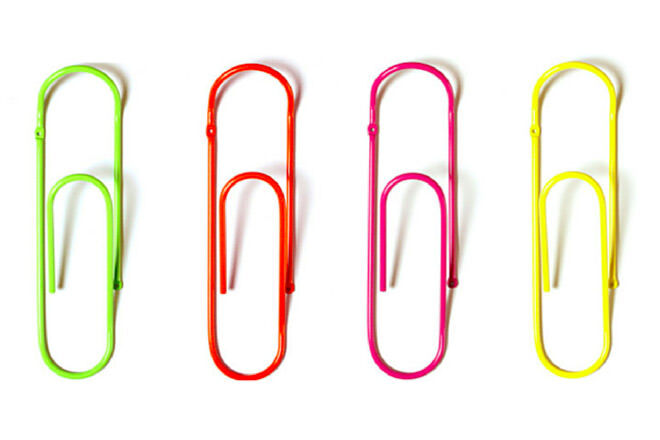 Clip, Bendo ($23): The clip from Bendo takes all the functionality of a paperclip and super-sizes it to give you the ultimate tidying solution!
Join the circus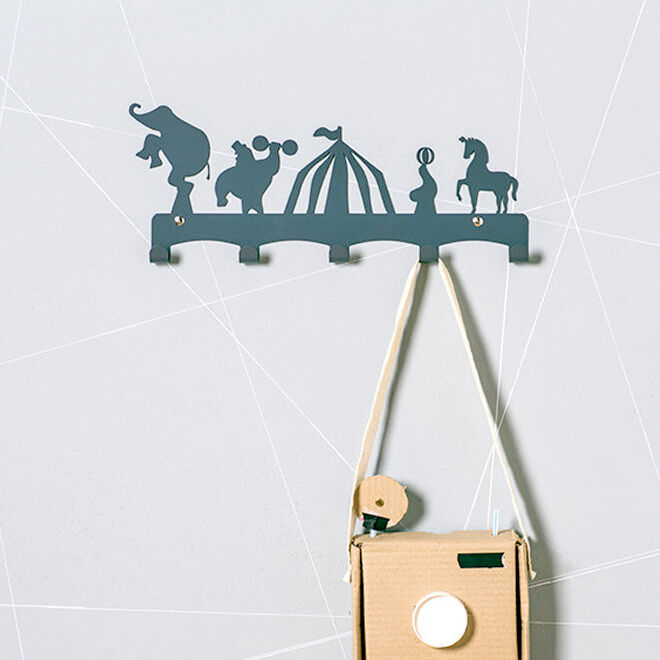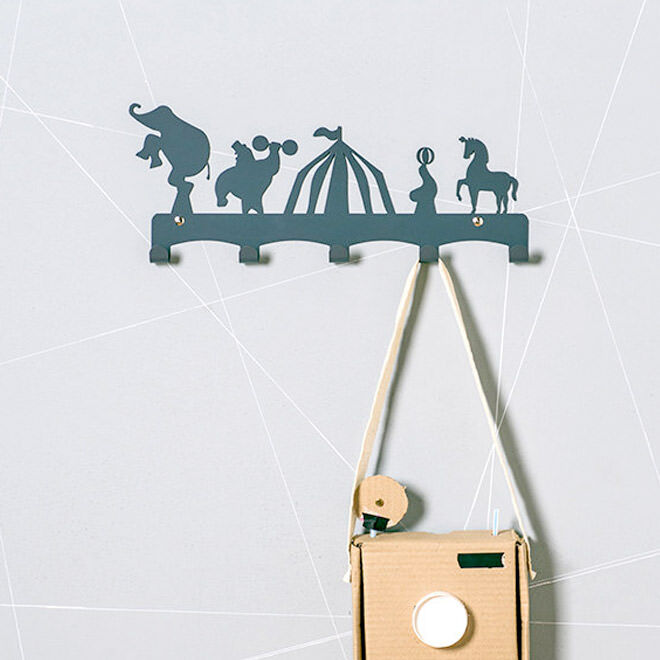 Circus Theme Wall Hook, Eina Design ($42.61): Roll up, roll up! It's time to pick up! Create a charming story featuring the circus monkey, seal, elephant and your tot will want to join this tidy crew in no time.
Double hanging power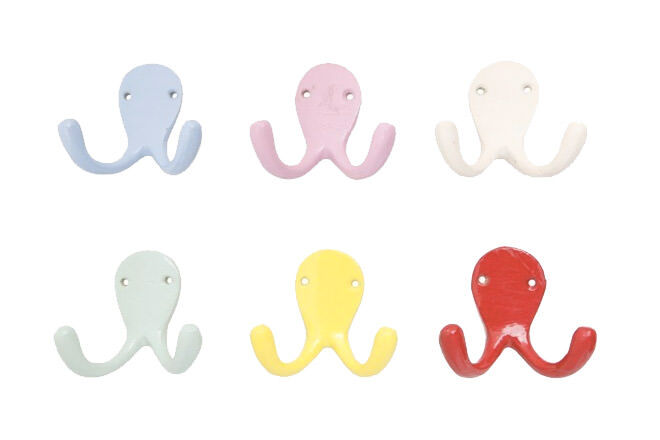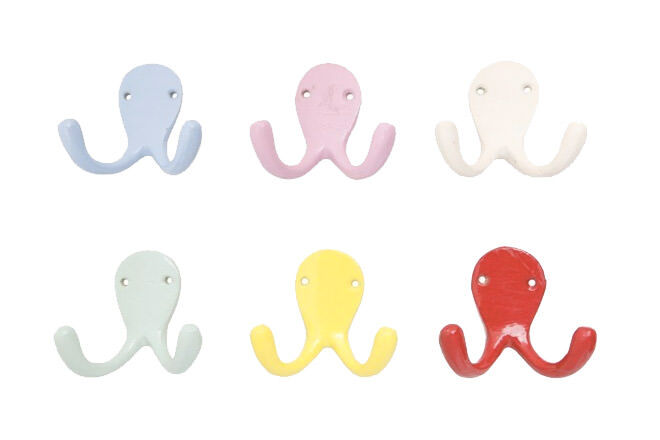 Double Vintage Wall Hooks, Lark Store ($49.95): Hang double the stuff and add a splash of vintage style to your walls too.
Sail away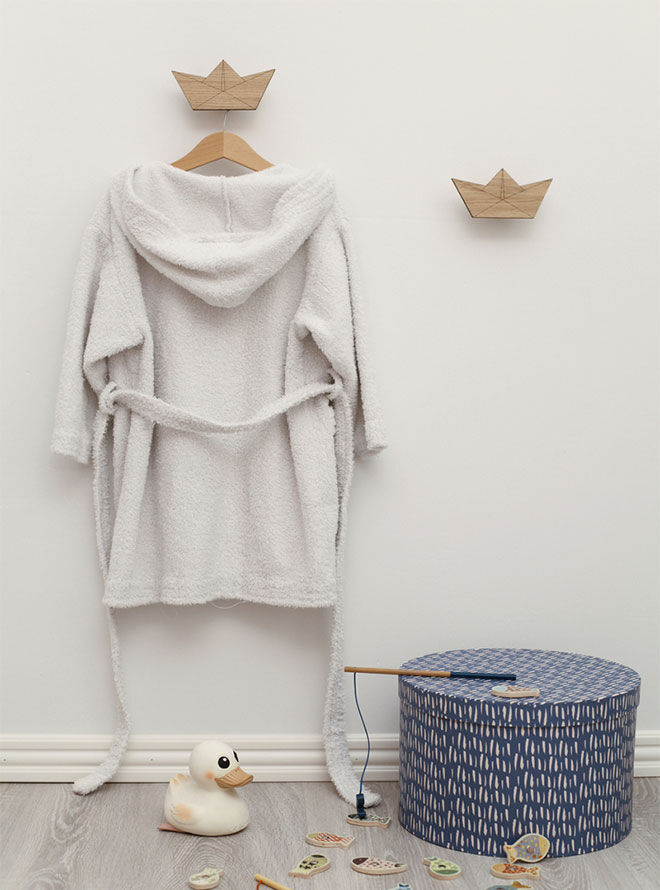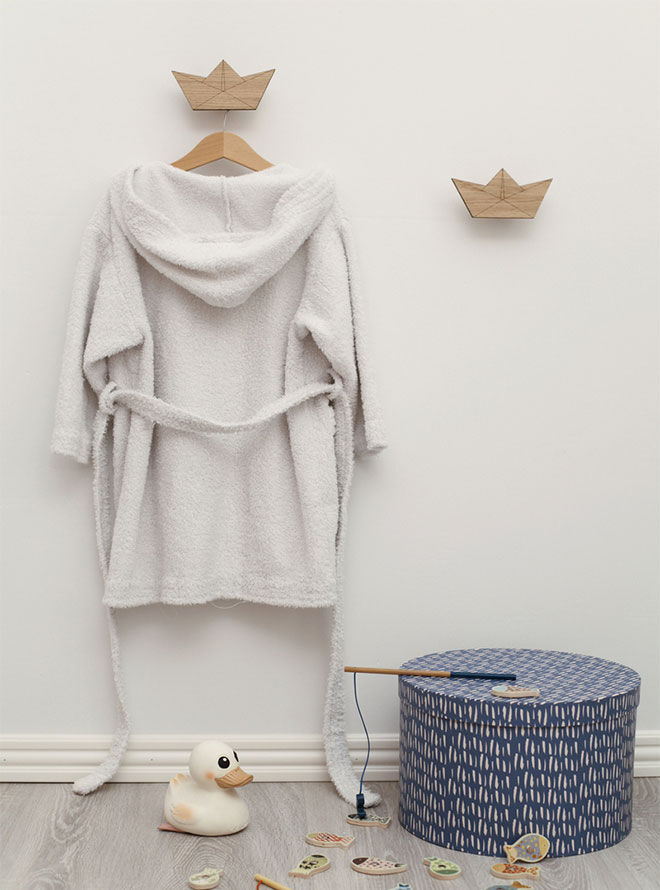 Paper Boat Hook, Hagelens ($39.95): These origami-like cool wall hooks will bring a touch of whimsy to any little dreamer's room. We love paper planes too!
A little bit dotty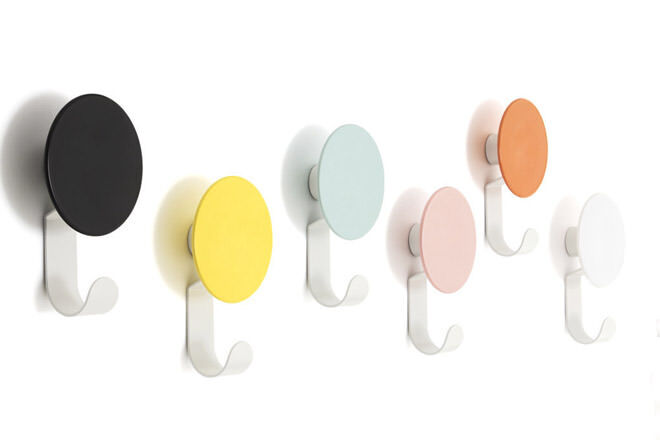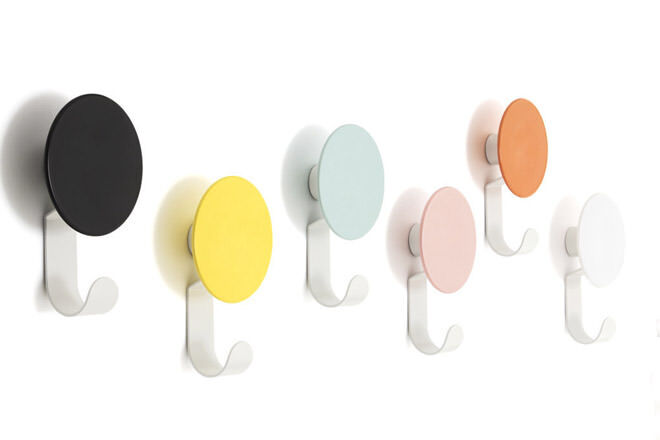 Dial Hangers, Design by Them ($38): There is many a coloured dot hook around, but we love these for their steely simplicity. Not to mention the genius design which means you don't cover up the pretty colours when you put them to use!
Holy wall hook, Batman!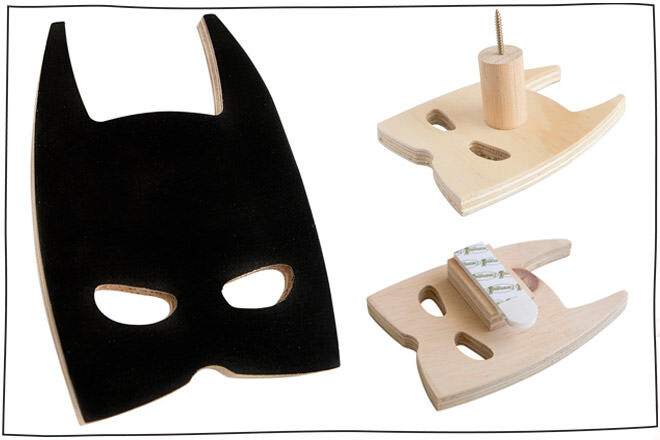 Batmask Wall Hook, Charlie and Jae ($27): A subtle superhero motif is sure to please any young tot. And we love that there is a removable option too!
Bubbling along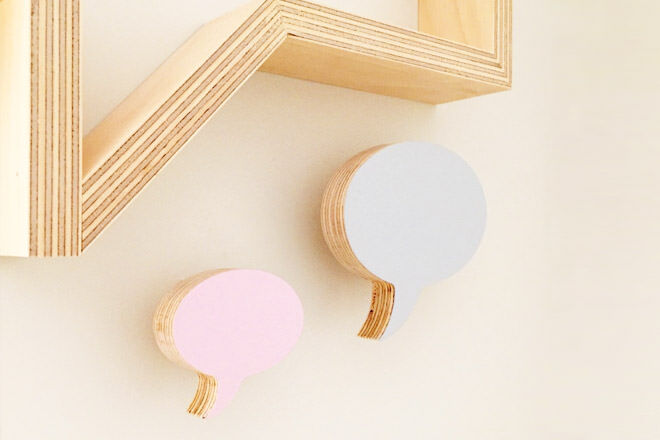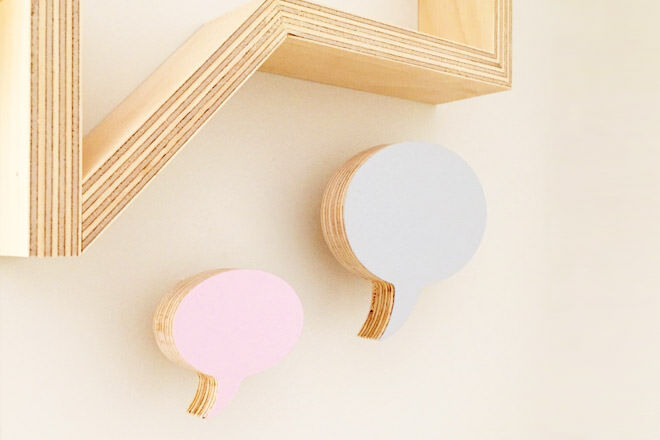 Speech Bubble Wall Hook, Mr Shelfie Designs ($32): What's that you said? These are some of the cutest hooks you've ever seen? We are right there with you.
---
This article is curated by our Editors and includes affiliates and/or paid inclusions. See our Disclosure Policy.
Know a brand of wall hooks we should add to our list? Contact us and let us know.
Read next …
Looking for more quirky ways to keep things tidy? From neat nursery baskets to beautiful bookshelves, here are a few articles that you might like to read next:
Continue your search for the best kids wall hooks
Looking for cool wall hooks and still not sure if any of these are right for you? Search online by jumping into one of our closed Baby groups and ask thousands of other Australian mums what they recommend – 'What to buy' is the most talked-about topic.
Click and join your group today!