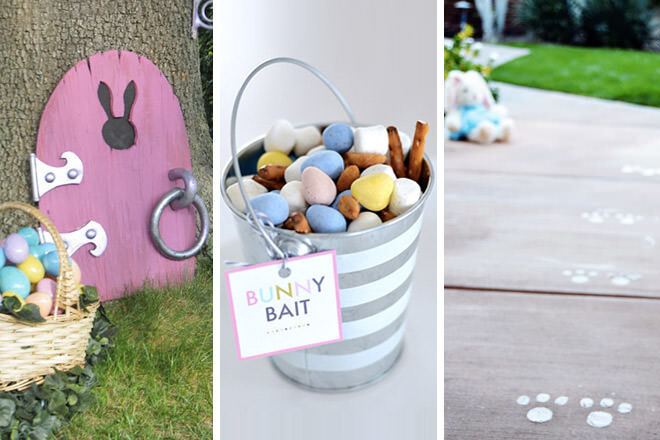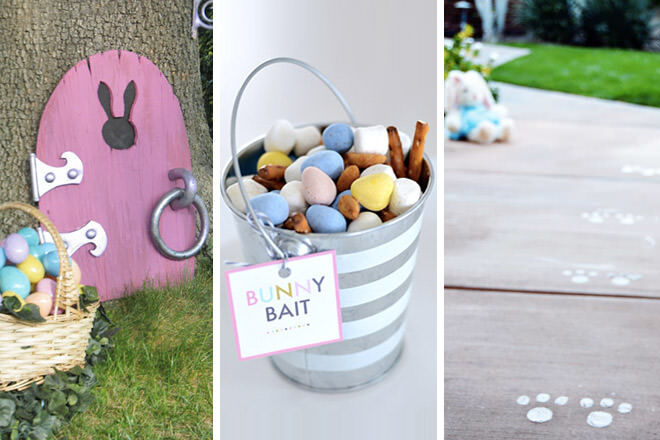 We are always looking for ways to sprinkle a little extra fun – and perhaps even a little magic! – into our kiddo's lives. Easter morning is just the perfect opportunity to add a little magical merriment. It does involve a rabbit delivering chocolate after all!
Here are seven ways to help create a magical Easter morning for your little chicks.
1. Bunny in the house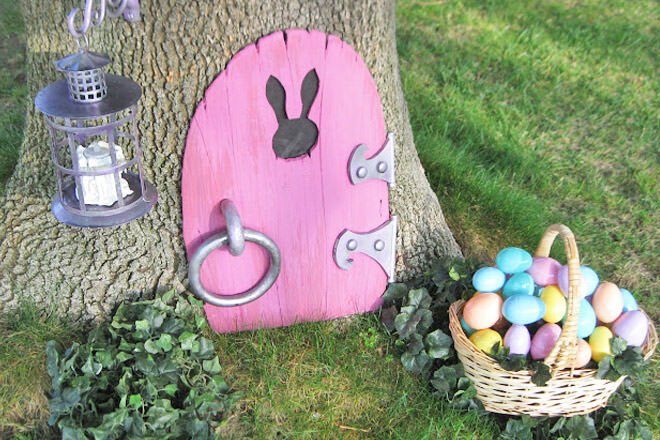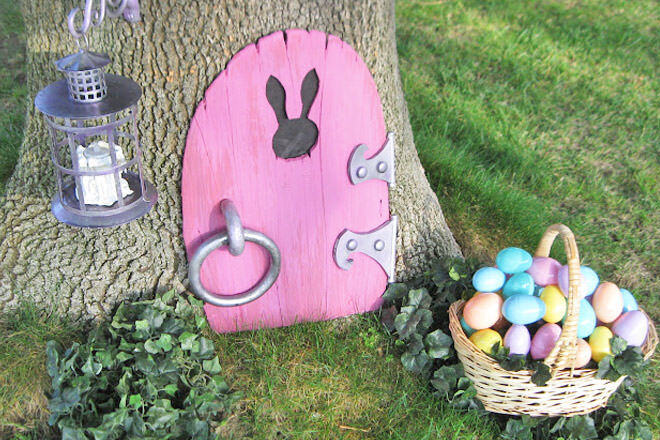 Build the excitement leading up to Easter morning by installing a bunny door in the garden. The EB needs somewhere to prep prior to the big night! (via Dave Lowe Design)
2. Lay the bait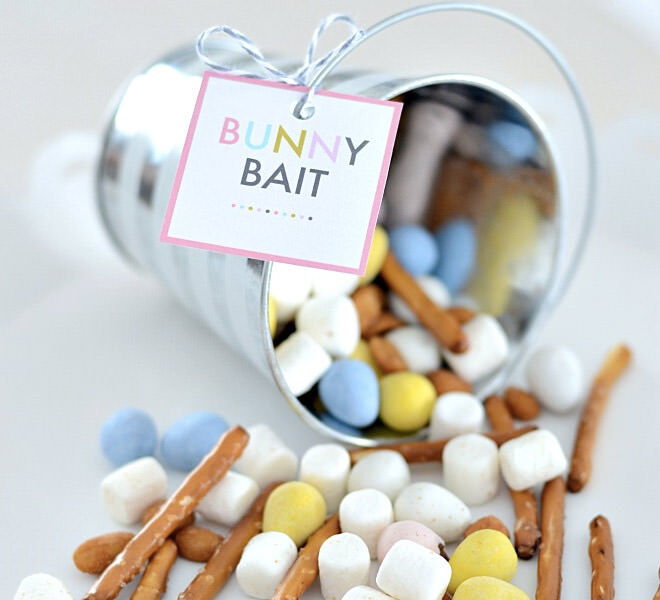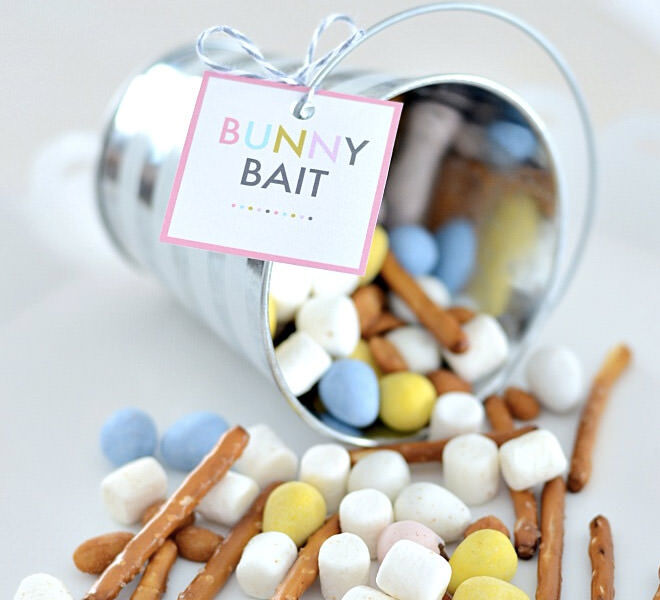 Get the kiddos involved in preparing the perfect rabbit-y snack to lure the EB in. Don't forget to munch on a few pieces once the kids are in bed to give your tots a surprise in the morning! (via Simply Kierste)
3. Magic beans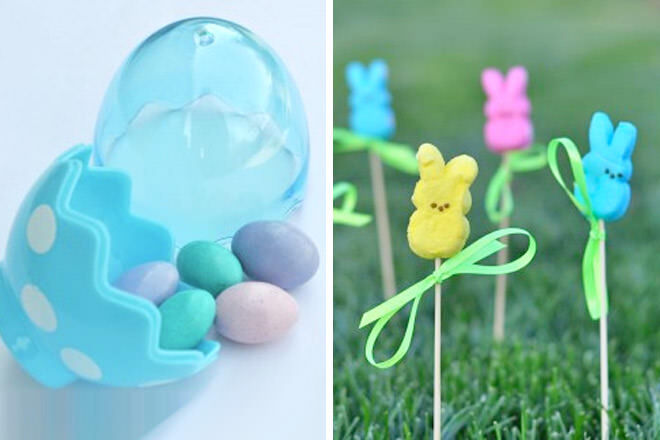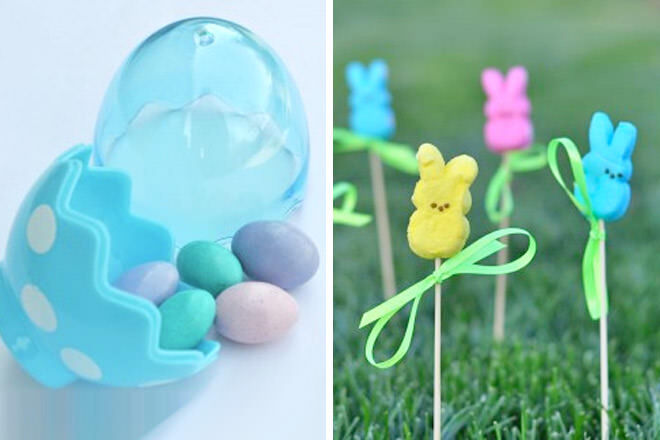 Make like Jack and plant these magic beans (AKA jellybeans) in the garden the day before Easter. Then blow your kids' minds with a lollypop garden the next morning! (via My Frugal Adventures)
4. Carrot tops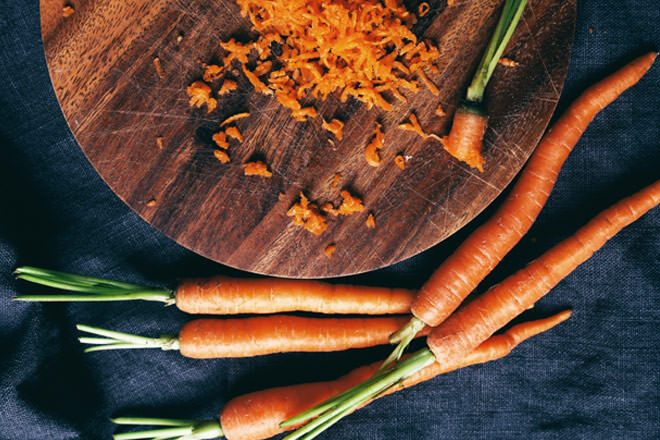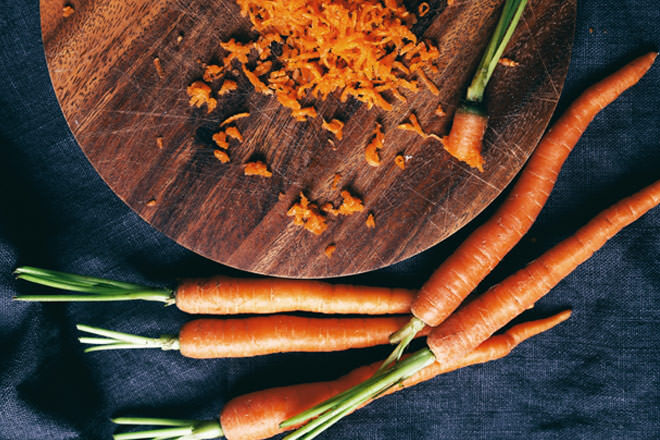 Of course the carrot is the snack of choice for a busy Easter Bunny. Your kidlets can leave out some orange-y goodness for the EB overnight. Make sure that the bunny leaves some scraps behind as proof he (or she!) stopped by.
5. Bunny was here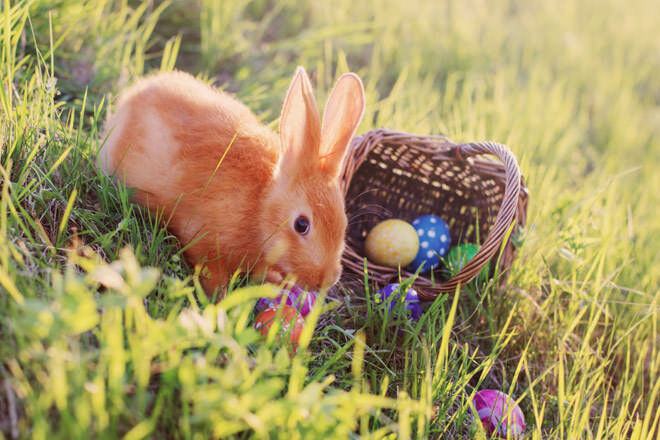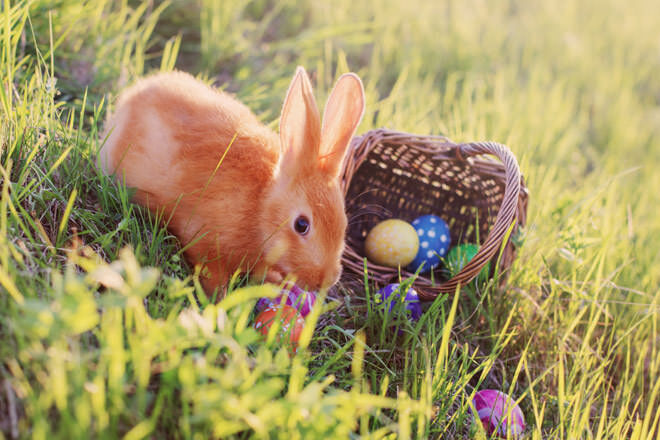 Bunnies are known for their burrowing, and the Easter Bunny is no different! Dig a hole in your garden as evidence of the EB's entry and exit point. A few Easter eggs sprinkled liberally at the mouth should complete the look.
6. Fancy footwork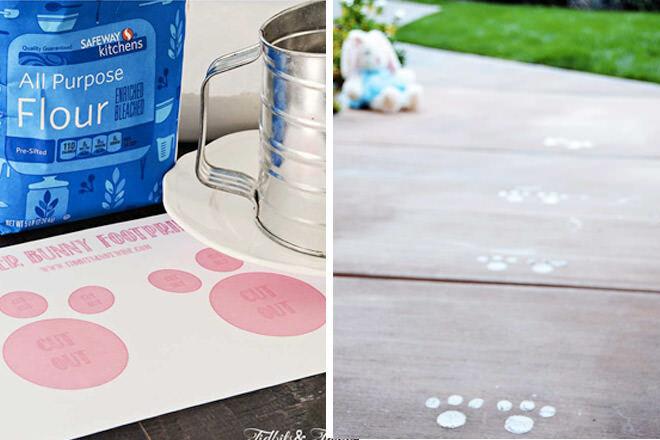 We think some snowy white bunny footprints are just the perfect magical touch for Easter morning. And it's so easy – simply cut out a template and then sprinkle a little flour. Your kids will love spotting the footprints and following where they lead. (via Tidbits and Twine)
7. ACTUAL proof!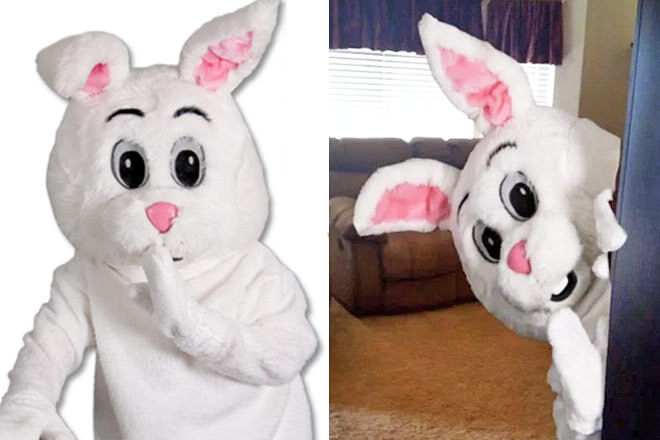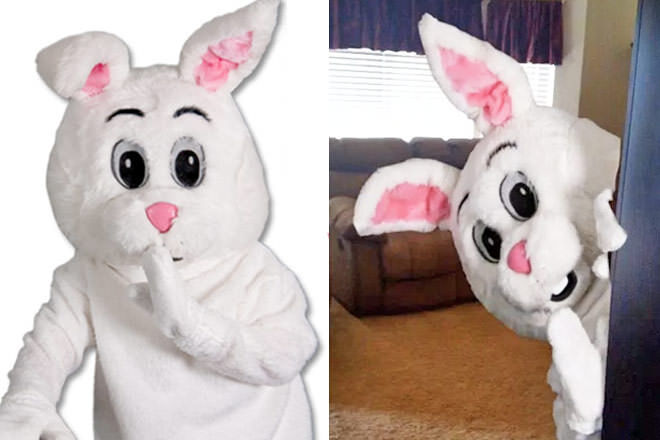 If you really want to go all in, then you can "catch" the Easter Bunny in the act! Simply upload a photograph of your house and then choose an Easter Bunny image to add to the photo. Your kids won't believe their eyes! (available at easterbunny.capturethemagic.com for $13.34)
---
Read these roundups next …
Find more egg-cellent Easter ideas in our groups
Looking for more fun-filled ways to make Easter extra special for your bunnies? Join one of our Facebook Groups and ask thousands of other mums what they're planning.
Click here >> Mum's Grapevine Facebook Groups << to join your group today!