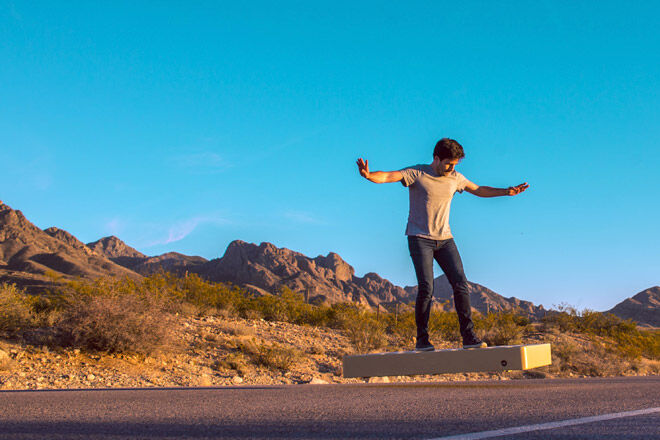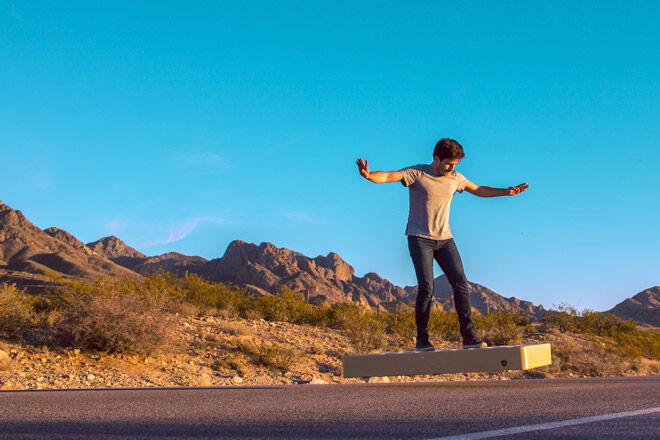 The future is here! Almost, because production has begun on a hoverboard that actually hovers.
Skateboards, snowboards and surfboards have been staples for growing kids, but they look decidedly lukewarm compared to the ArcaBoard hoverboard. This thing gives mere mortals the power of flight over any surface (as opposed to magnet-powered or wheel-powered 'hover boards'), so here's a chance to channel your inner superhero!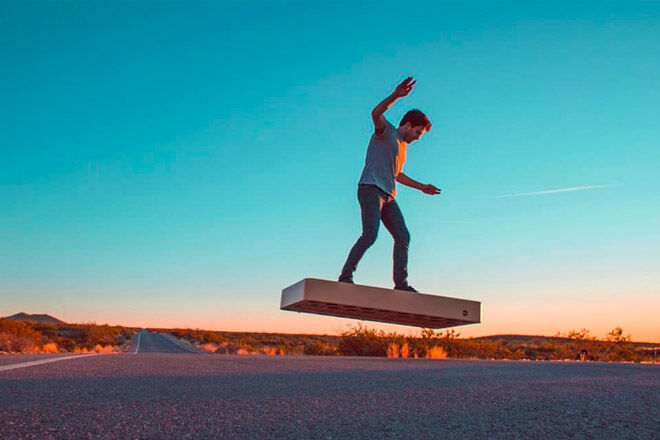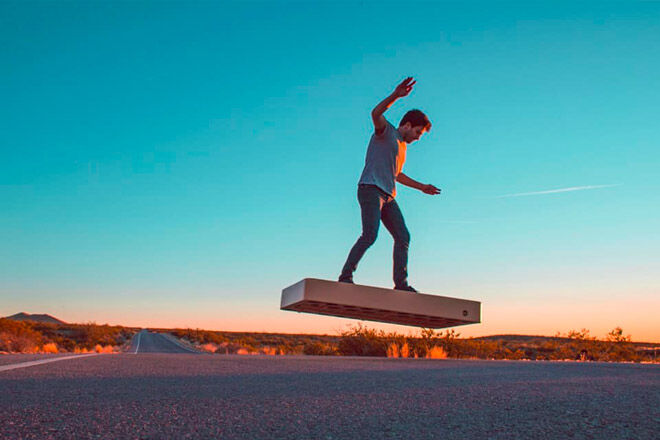 We can't decide if it looks like a squished LEGO brick or a really hard cot mattress, but either way, the ArcaBoard is simple in design and astonishing in practice.
Riders stand upright on the board while coasting along, up to 50cm off the ground. Hover power is generated by 36 battery-powered fans that literally blow you off the ground, and ARCA Space says their board will hover over any surface (concrete, rocks, sand, mud and water included).
Each battery charge provides about 2km of hover-cruising and the ArcaBoard travels at the speed a human runs (20km/hr), which is probably fast enough, sans seatbelt!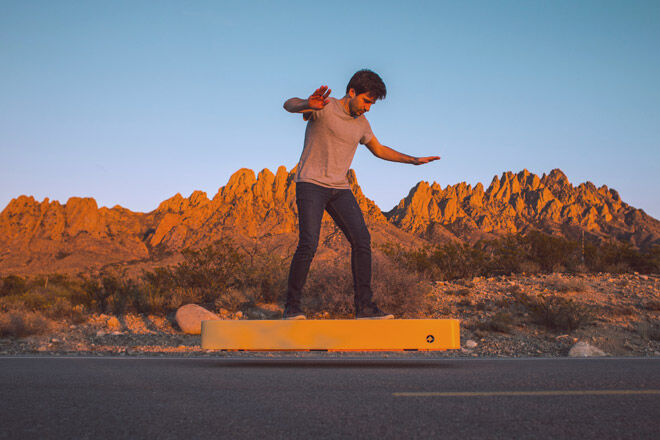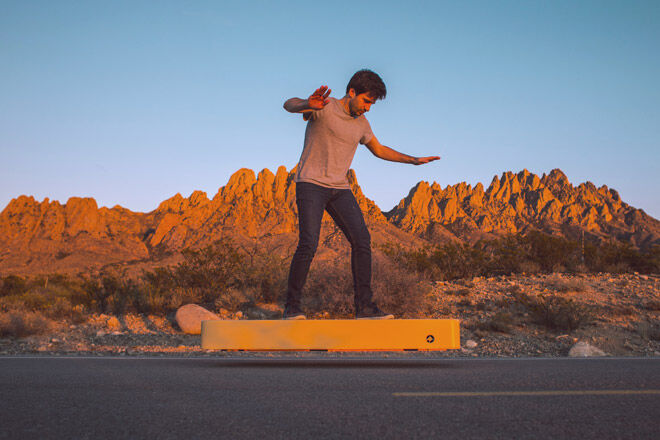 Saying that, the ArcaBoard hoverboard has an in-built stabilisation unit, so it's steady to fly on.
Riders control the hoverboard with their phone, but for real street cred (or is that, hover cred?) riders will be switching the stabilisation off and steering with their body. Totally gnarly, dudes (even in a business suit)!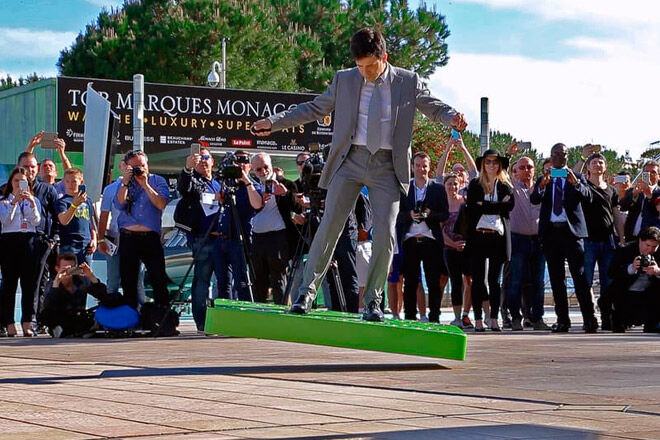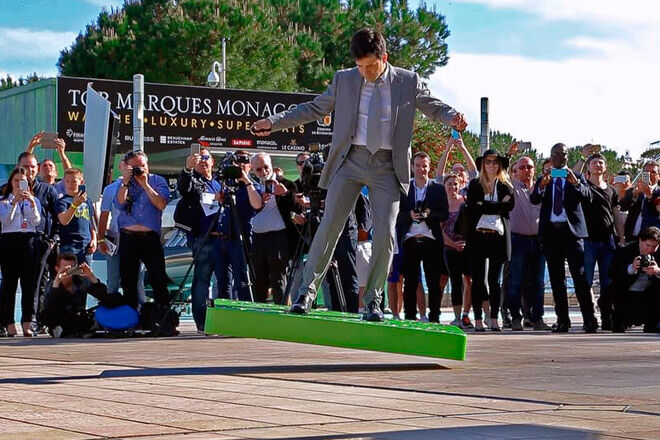 Superpowers don't come cheap, and at US$14,900 (approximately AUD$19,500) the ArcaBoard is definitely a splurge. As far a splurges go though, would you rather have 8,000 chocolate bars for your next treat – or a hoverboard?
(h/t Gizmag, images via ARCA Space)