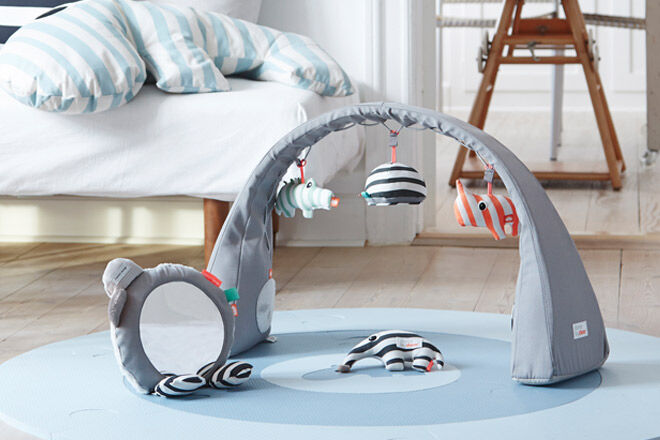 We've gone a little bit dotty over the gorgeous activity gym by Done by Deer. And we're not alone! This prettiest of play things has just been awarded the prestigious Red Dot Award for product design.
Done by Deer have re-imagined the play gym so that it adjusts to the requirements of baby life. It's clever design and soft, yet stable structure allow you to adjust the height and width of the play gym so it will always be in the perfect position.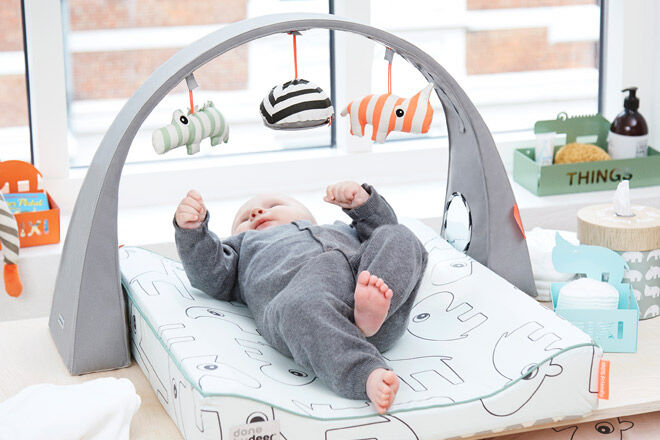 The gym can easily be placed on the floor, a change table or bed. It can also be tucked away in a cupboard or thrown in a bag to take to nana's house!
The adjustable height makes those sweet toys all the easier to reach for tiny fingers. The included toys crackle, squeak and reflect to entice and engage baby's senses.
Bravo, Done by Deer!
Available from Urban Baby ($129.95)