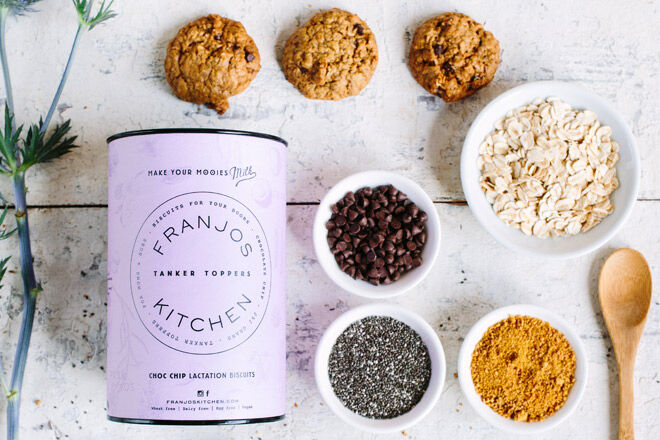 Breastfeeding is a hungry business. And not just for your tiny human!
The breastfeeding mama isn't just familiar with the 3pm munchies, she's got them at 3am, 6am… anytime really. Tanker Toppers lactation cookies from Franjo's Kitchen are the perfect snack to reach for when you want to ward off those hungry belly grumbles and give you and your baby the nutritious boost you need.
Franjo's Kitchen came about after a serendipitous meeting at the traffic lights between two lovely ladies, Fran and Jo. Their combined business smarts and naturopathic training was the perfect recipe for creating Franjo's Kitchen.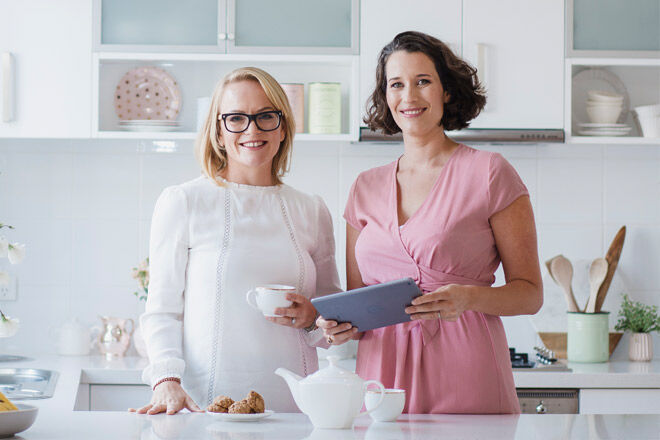 Their mission is to help time-poor mums nourish their bodies and their babies with good food, full of natural ingredients that taste delicious.
And Jo, as the naturopath in the kitchen, has packed their Tanker Topper lactation cookies full of all sorts of super foods to power up those milk pumps and leave you feeling like a super-mama.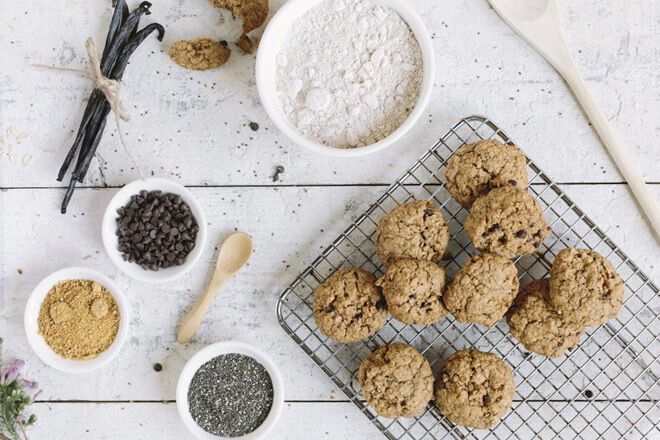 Good for you and for baby while breastfeeding
Tank Topper biscuits may look like your average morning snack, but they have hidden nutritional superpowers. Just for a start, there are chia seeds, flaxseeds and buckwheat (also a seed, despite the misleading name).
Between them, these kernels of gold deliver the bioflavanoid and rutin essential for the recovering new mama and her developing bub.
Increase your milk supply
If you want to boost your milk supply, then you need to know about galactagogues. Galacta-whats you say? These babies can help to promote milk supply and Tanker Toppers lactation cookies are full of brewer's yeast, flaxseeds and oats which are all top of nature's galactagogue class.
Boost your energy
Breastfeeding can be – ahem – draining. So the energy boost you get from the iron and B group vitamins found in oats and that magical brewer's yeast is just what you need.
And you don't need to fear the sugar spike and crash you may get from other snacks because the brewer's yeast is at it again – it contains chromium which helps balance blood sugar levels.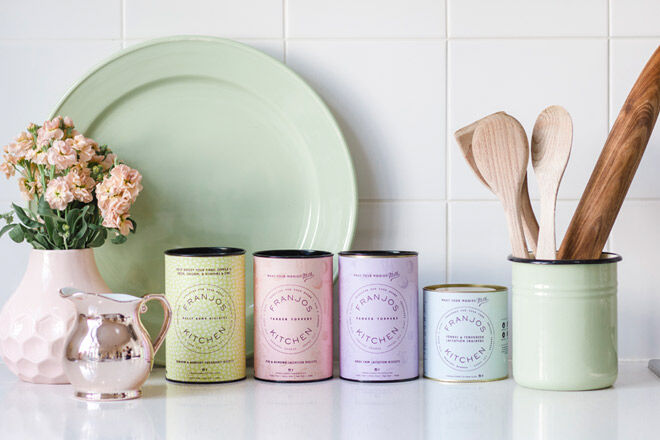 Tanker Toppers come in two gorgeous flavours – choc chip and our favourite, fig and almond. There are also Belly Bump Biscuits for when you are pregnant and their ultra delicious savoury Tanker Toppers (which will be back in stock mid 2016).
We think they make a great gift for a new mum. Or for anyone who loves delicious, healthy food. Yummola.
Tanker Toppers lactation cookies are available from Franjo's Kitchen ($15.95).