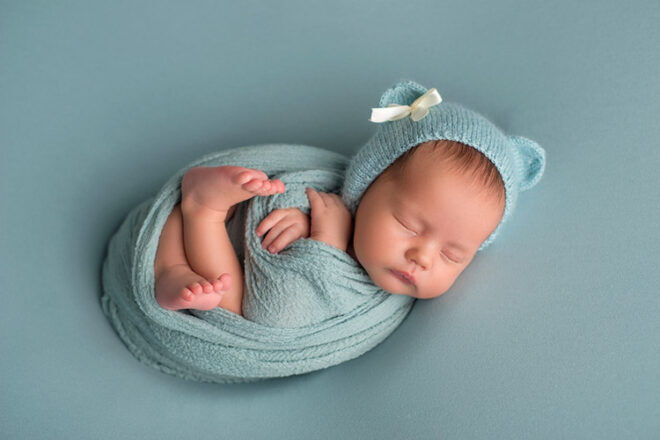 With passion and creativity at the core of their culture, it's no wonder the French are known for inspiring some of the most magnifique monikers. French names roll off the tongue and are so enchanting to the ear, especially in a dreamy French accent.
If you've got your own little croissant in the oven, be sure to take a peek at our 20 favourite French baby names for boys and girls. Au revoir for now!
20 French names for babies
Adeline: Meaning 'noble', this dear, old-fashioned sounding name also ticks the vintage name trend box.
Amélie: The romantic French comedy of the same name helped Amélie increase in popularity.
Aurélie: A sweet-sounding mix of popular girls names, Amelia and Emily.
Beau: The perfect name for your smallest beau.
Celeste: Fit for a precious angel, the meaning behind this moniker is 'heavenly'.
Charlotte: Now that it's the name of the gorgeous Princess Charlotte of Cambridge, the popularity of this name is sure to soar.
Élodie: Like it's rhyming partner 'melody', this name has a lilting sing-song quality about it.
Elroy: Meaning 'the king', this name would surely be the perfect title for the littlest king of your castle.
Fleur: Literally meaning 'flower' in French, this name is one of our faves for little nature lovers.
Juliette: Perhaps the Italian Juliet enjoys more fame thanks to Shakespeare, but we quite like the poetic look of this version.
Louis: With 18 French kings sharing this name, it's certainly fit for the baby born to rule.
Luc: We like the chic French approach to the more popular Luke or Lucas. Great for those who prefer their poppets to have short names.
Marcel: The shortened form of Marcellus, this name means 'little warrior'.
Marc: A simple consonant variation on the classic boy's name, Mark.
Noel: Everyone's favourite holiday, Noel means 'Christmas' in French.
Remi: The perfect French unisex name for those who want to be surprised by bubba's gender.
Romain: The French version of the Italian name, Roman, meaning, well… Roman.
Sandrine: This French variation of Alexandra – meaning 'protector of men' – has a strength and elegance all it's own.
Théo: Pronounced TEY-o, we love the French variation on Theo, the shortened version of Theodore.
Vivienne: A popular name in its own right, Vivienne leapt into the spotlight once Angelina Jolie decided to give this beautiful name to her little cherub.
---
Read next …
Need more baby name inspiration? We've got stacks of articles to help make the naming baby process a little easier. Here are a few of our faves: