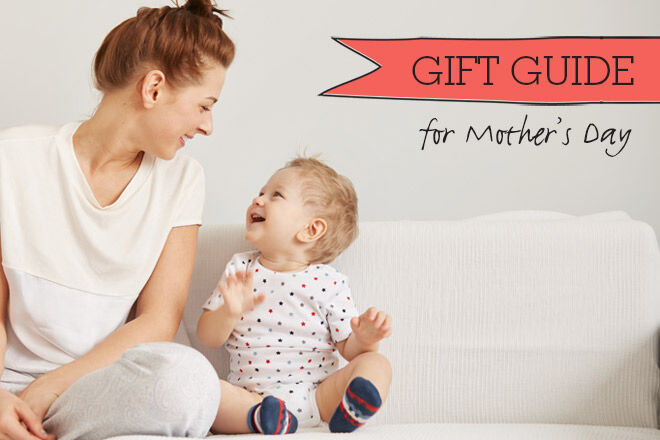 We are always looking out for the perfect opportunity to let the special lady in your life know how much she means to you. Mother's Day, her birthday, Thursdays… any day really!
Whether it's breakfast in bed, doing the dishes (with no complaints!) or creating some peace and quiet for her to take a long, relaxing bath it is the thought that makes all the difference.
And if you want to spoil her with a gift (or need some help dropping some hints) then we want to help you choose!
Check out our top 50+ gift ideas for mum – from cheap and cheerful to ultra luxe.

Cheap and cheerful …
Movie tickets
iPad or phone case
Her favourite chocolate
A terrarium or a potted plant
iTunes voucher
Cut flowers
A free massage from the kids
Coffee card gift voucher
Good bottle of wine
Book
Personalised diary
Makeup or nail polish
A fancy tea cup
Cosmetics case
A bit more … (under $100)
Yoga sessions
Bathrobe
Beach towel
Spa voucher
Magazine subscription
Cooking class
Dancing lesson
High tea
Scarf
Earrings
Hair curler or straightener
Cookbook
Yoga mat
Sunglasses
Silky PJs
Fitness tracker
Electric toothbrush
Perfume
Wine tasting experience
Clothing voucher
Manicure or pedicure
Splash out …
Personalised jewellery
A luxurious throw rug
Restaurant voucher
DSLR Camera
Hair cut and colour voucher
Luxe bedlinen
New handbag
iPad
Kindle / e-reader
Weekend away
KitchenAid stand mixer
Family photoshoot
A weekly cleaner for a month
Thermomix

Cosy up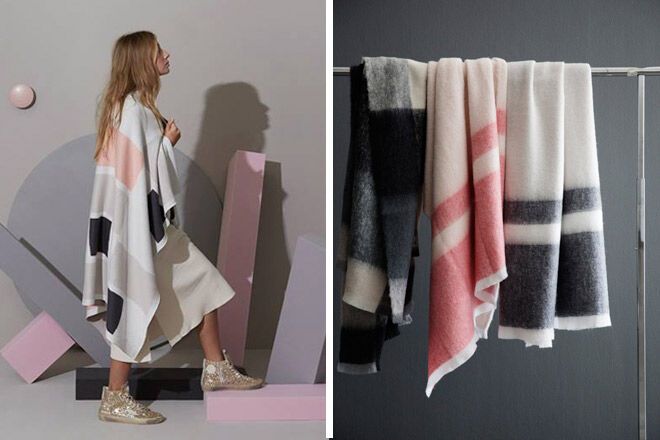 A luscious blanket from Kate and Kate would be a real treat for mum. We love them all, but especially the Benny Alpaca blanket ($299) and the Ella Classic ($139).
Snuggle suit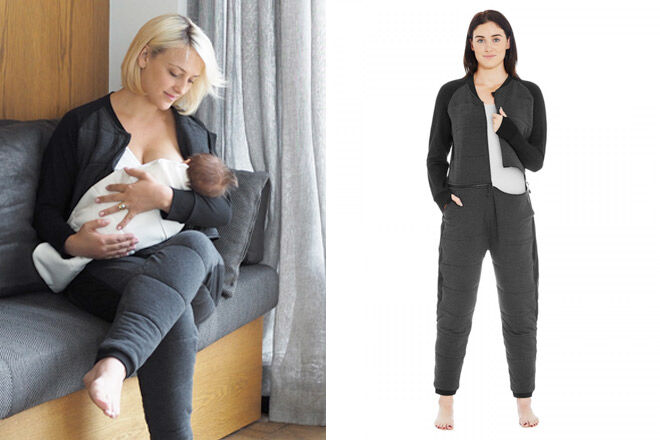 Dubbed the "Twosie" ($149.95) and featuring special zippers, this sleep suit for breastfeeding mamas is genius.
Made by sleep experts ergoPouch, it will keep breastfeeding mamas cosy during those chilly night time feeds or snug while camping – although we think the mere presence of this suit will certainly up the experience to glamping!
Bottles that give back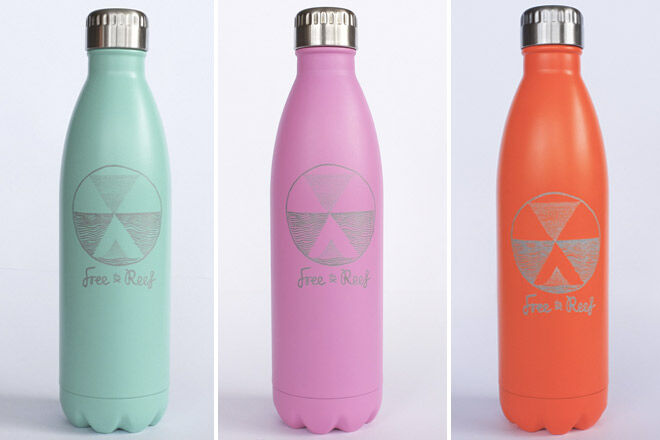 We love Earth Bottles' reusable drink bottles not just because they are so good looking but because they have a conscience too.
Earth Bottles will donate all proceeds from sales of the limited-edition Free the Reef series ($63.95) to Free the Reef to help raise awareness about threats to our precious Great Barrier Reef.
A personal touch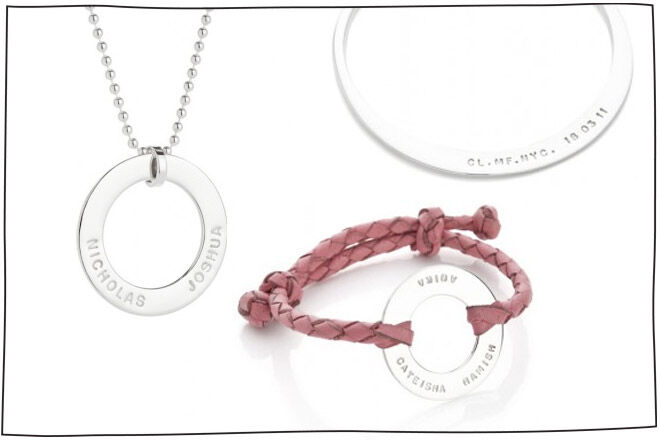 A hand-stamped piece of Koolaman jewellery makes a gorgeous gift for a beloved mum. A keepsake that she will keep close to her heart always.
We especially love the timeless elegance of the Audrey pendant ($190) – the perfect gift idea for mum
Turkish delight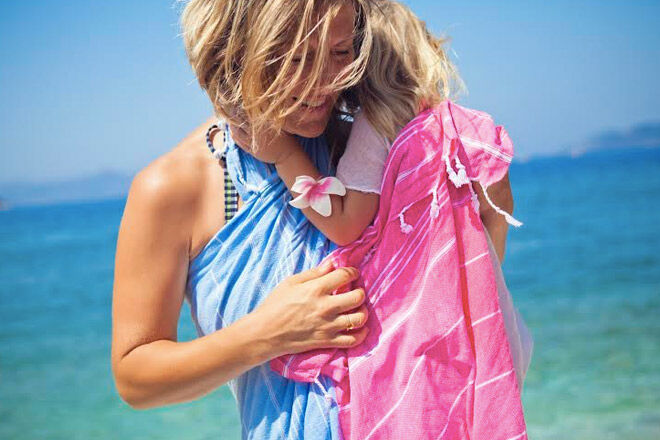 A Hammama cotton towel ($39.95) is the perfect gift for a busy mum. It will keep pace with her life's many demands, whether she needs it to be a baby wrap, a sarong, a picnic rug or even – yes! – a towel.
Mirror mirror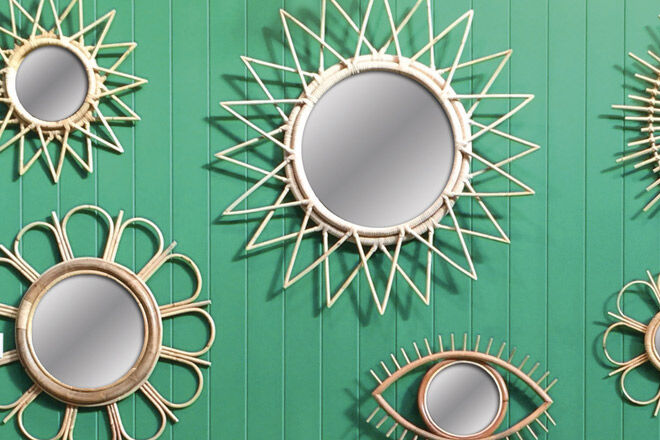 Mums with a mid-century design bent will adore these ravishing rattan wrapped mirrors from Down to the Woods (from $169.95).
For the breastfeeding mama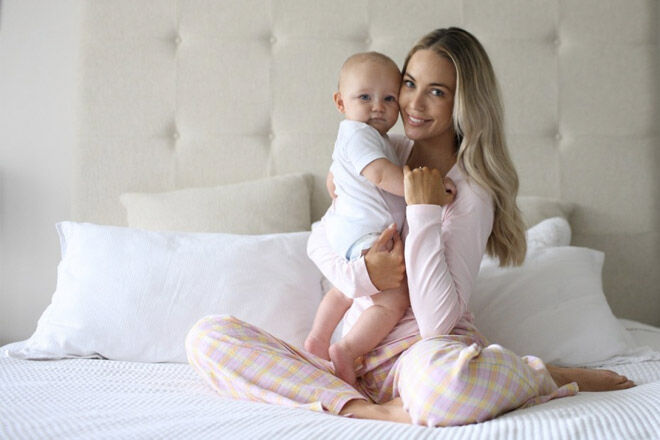 The perfect treat for a new mama or mama-to-be, a set of gorgeous pyjamas from mamáybebé will keep her cosy and comfy and feeling wonderful all night through.
Our pick is the four-piece set ($159.80).
Beach beauty

The Cove beach bag ($275) by WA ladies murph&murph may be the most perfect beach bag ever created. The pockets in this thing will astound you with their sheer number and water-proofness.
This bag will basically become a member of the family, travelling with mum to the beach, the park, the next-door neighbour's BBQ…
Ele-gant organisation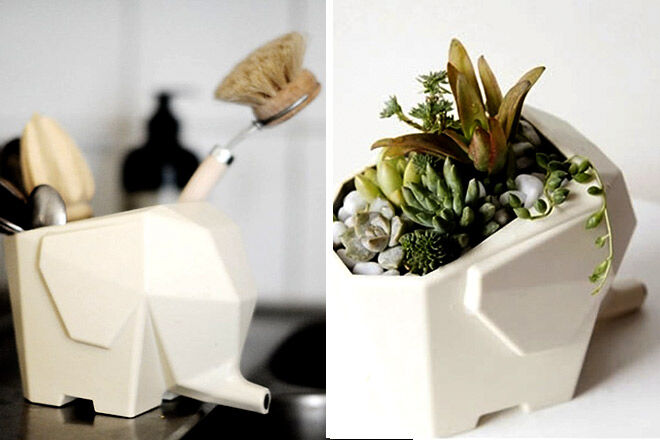 A cutlery drainer may err on the side of 'practical', but Ele the Elephant ($28.99) is both stylish AND practical. Plus she makes an excellent planter if a little greenery is more mum's style.
Kitchen art
Tea towels have really stepped it up a notch in recent years. These tea towels ($40) from Melbourne-based Etsy seller MinPinShop are works of art in tea towel form. As an extra special treat for mum, try using it to dry the dishes for her from time to time.
The gift of good hair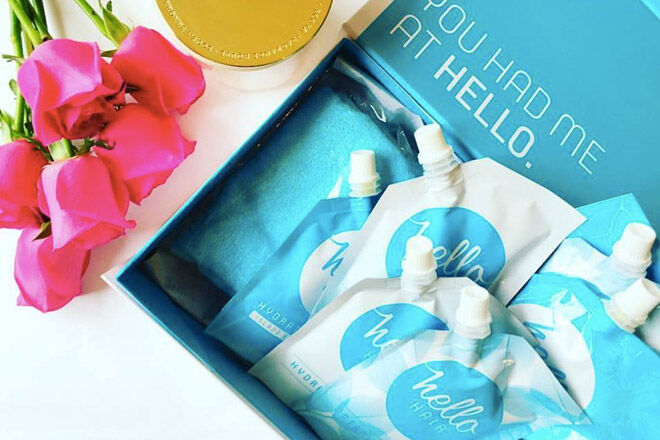 A little home luxury can go a long way, and these delicious natural hair masks ($18) from Hello Hair will leave her feeling fresh-haired and fantastic.
Cake racks made cool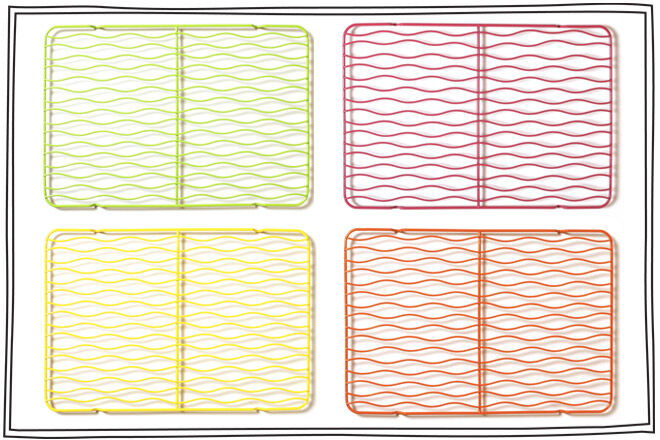 The mama who loves to bake will adore one (or more!) of these gorgeous cake racks ($22) from Bendo. They will cool her latest cake with pop bright panache.
One step at a time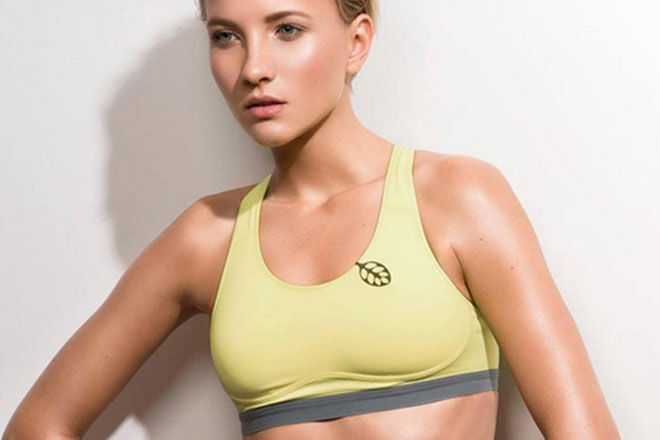 Bellabeat have created the gosh darn prettiest wellness tracker we've ever seen. Your mum can clip on this lovely LEAF ($163.53) and track all her essential movements.
Mugs need jumpers too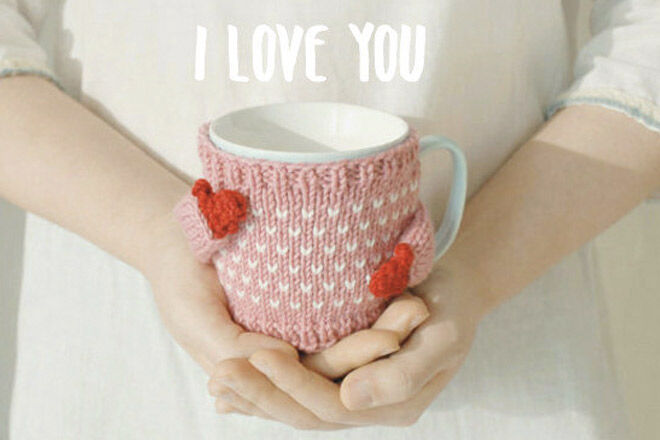 Sometimes, mums do not get a chance to finish their cups of tea. Crazy, we know! The solution? Buy her mug the sweetest little mug sweater ($29.34) and keep that cuppa cosy.
Perfectly polished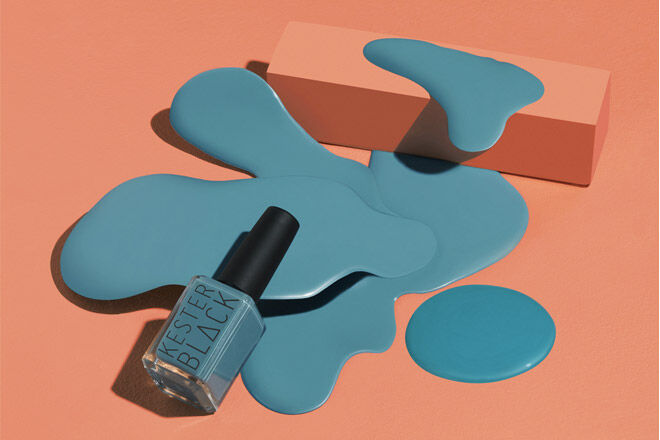 Kester Black make the most glorious range of environmentally friendly nail polishes ($20). Mum will love knowing that the water permeable formula keeps her nails healthy and free from the big five nasties found in most nail polishes.
It's chemistry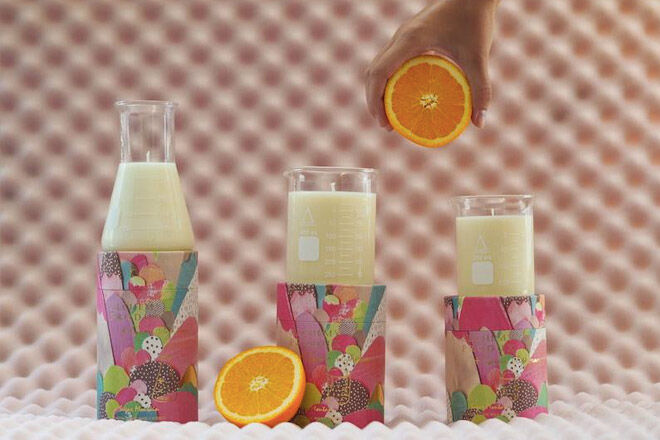 It's simple science: take all-natural soy wax, add divine scents, mix well with design-savvy honed in the fashion industry and you have one gorgeous gift for mum.
Our fave is the candied orange peel beaker candle (from $45) by Laura Blythman from the Artist Series.
Collab-plantation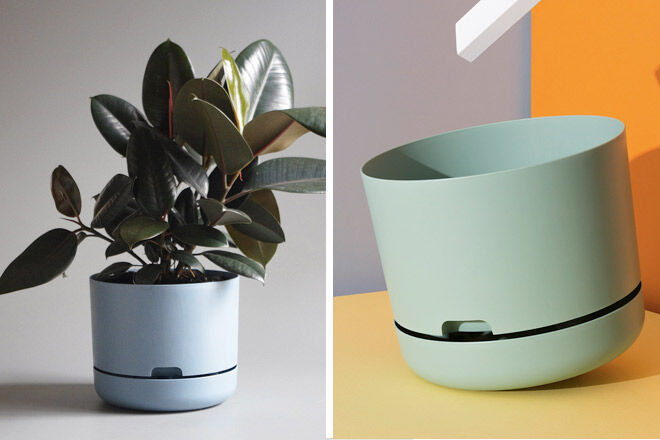 Who knew the 80s delivered something as modern and minimalist as this planter? Now, the collaboration between Mr Kitly and Décor have given it new life.
We love the soft colour pop and the fact that it's self-watering. Genius. (From $9.50)
Super stylin'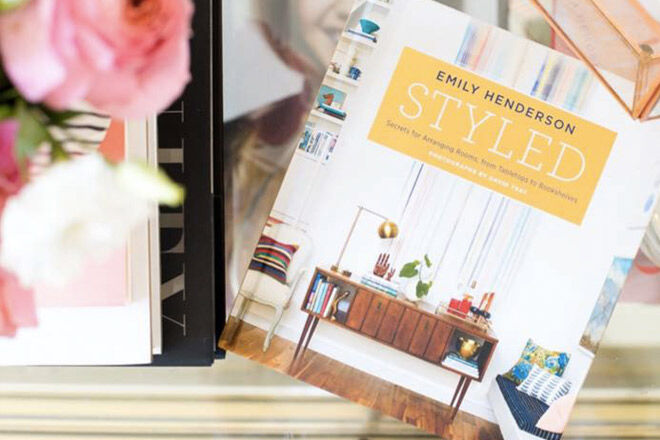 Mum would love a beautiful coffee table book for flicking through with her feet up. And Emily Henderson's STYLED will give her tips on how to artfully arrange said book once she's done!
Boot-iful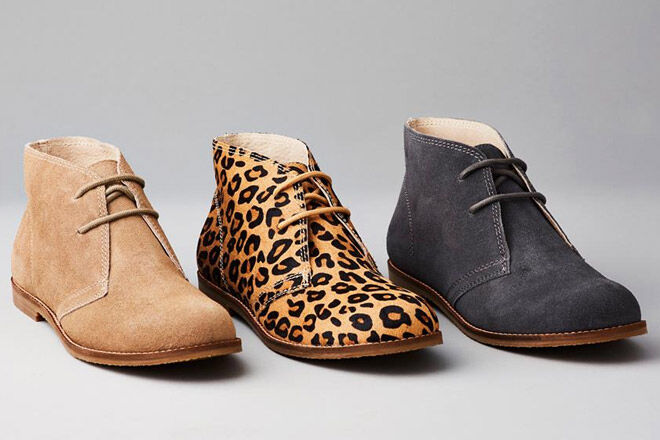 Now is the perfect time of year to snag that new pair of boots that will be her favourite all winter long. The classic style of Walnut Melbourne's desert boot ($139.95) is our pick.
A little luxury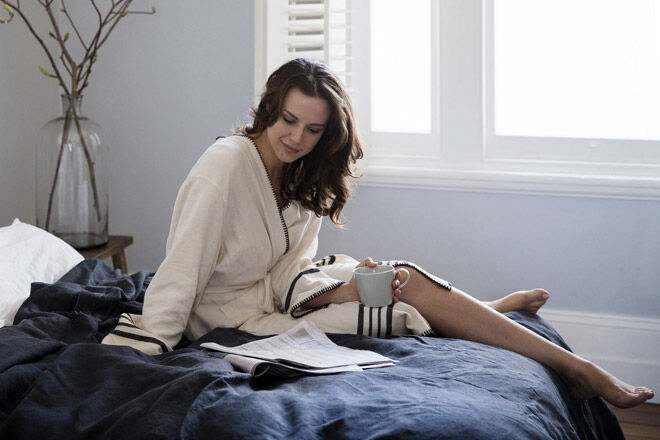 For that holiday feel at home, wrap mum up in one of these bliss-inducing robes from Cultiver ($140). The Turkish cotton is cosy, drapes beautifully and feels super soft on the skin.
Paper perfect
A cosmetic bag made from paper? That's right! Update your mum's toiletry bag (from $49) with Uashmama's refreshing take on one of life's staples.
Not just another baby bag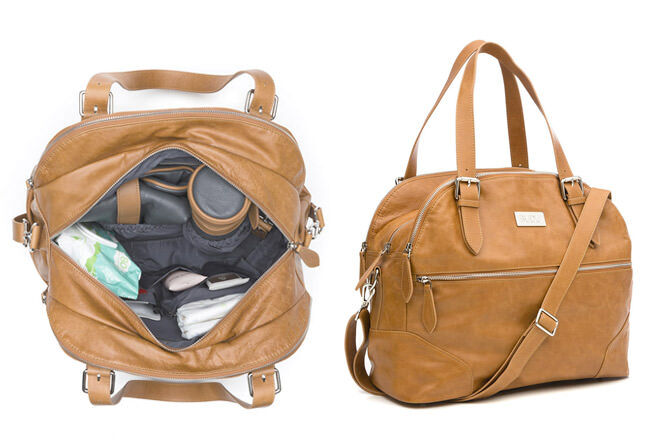 Our hearts beat bu-du, bu-du at the sight of this gorgeous bag! Any mum will love the beautiful Budu baby bag ($449).
A collector's piece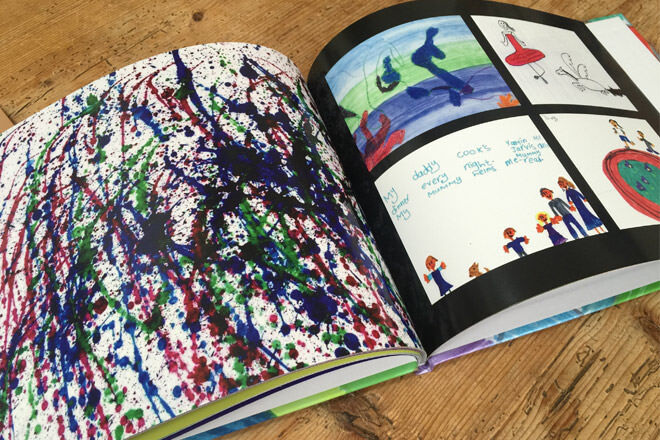 What to do with all those paintings and drawings your kiddos lovingly create? Turn them into a one-of-a-kind, custom made book (from $120) with the help of Jimmy Halfpenny.
It will protect them forever and give mum something to treasure.
Good to go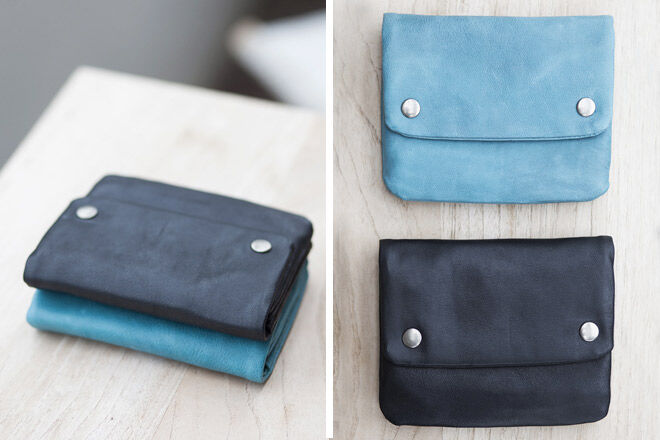 For the minimalist mama who likes to have all of her essentials ready to grab and go. The Norma ($65) from Status Anxiety will be her go to gal – it fits her iPhone, four cards and a few notes just in case.
Ring a ding ding
A pretty little dish ($26.78) for storing her high rotation rings and earrings would be a welcome addition to the bedside table.
The tea tastes better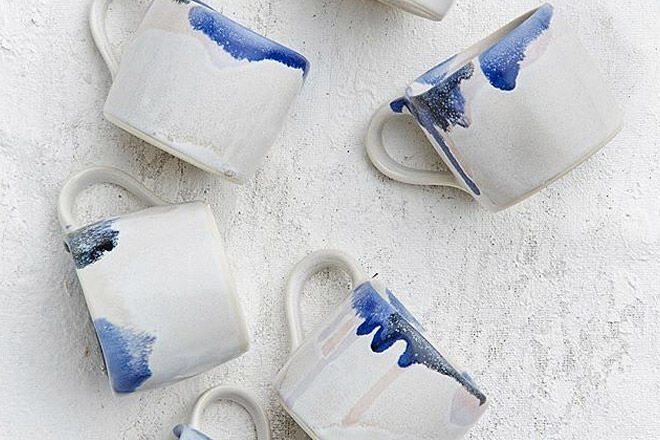 From the first family of Australian ceramics, these Melt Mugs ($34.95) by Robert Gordon are serenely beautiful with their delightfully drippy blue and pink hues.
Lounging around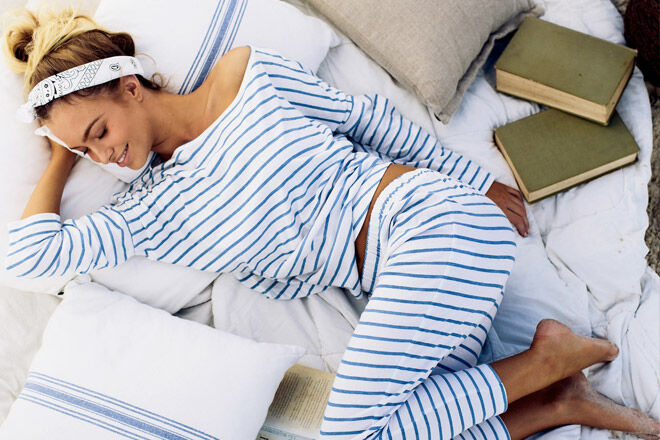 A classic of the gifts-for-mum genre – a new set of PJs is always appreciated. Mum can swap out that old t-shirt and luxuriate in these gorgeous Foundling jim jims ($119).
An awesome card
And don't forget the perfect card ($4.76) to tell her how you feel. In your actual handwriting – no texts allowed!