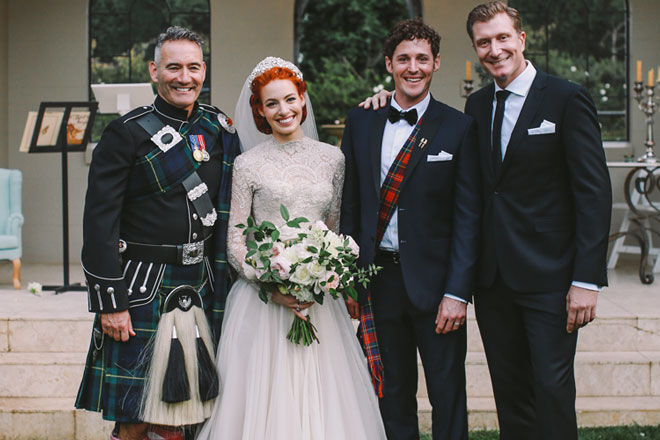 Huge congratulations to Yellow Wiggle (AKA Emma Watkins) and Purple Wiggle (AKA Lachy Gillespie)! The two Wiggly lovebirds tied the knot yesterday in a late afternoon wedding ceremony at Hopewood House in beautiful Bowral, in NSW's Southern Highlands.
Emma looked beautiful in her stunning Suzanne Harward ivory gown and statement diamond headpiece by Viktoria Nowak. And Lachy was very much the dapper groom in an Arthur Galan suit.
Both Emma and Lachy's wedding rings have Emma's Wiggles' signature bow engraved and each are set with nine rubies, to signify the date of their wedding (9th April 2016).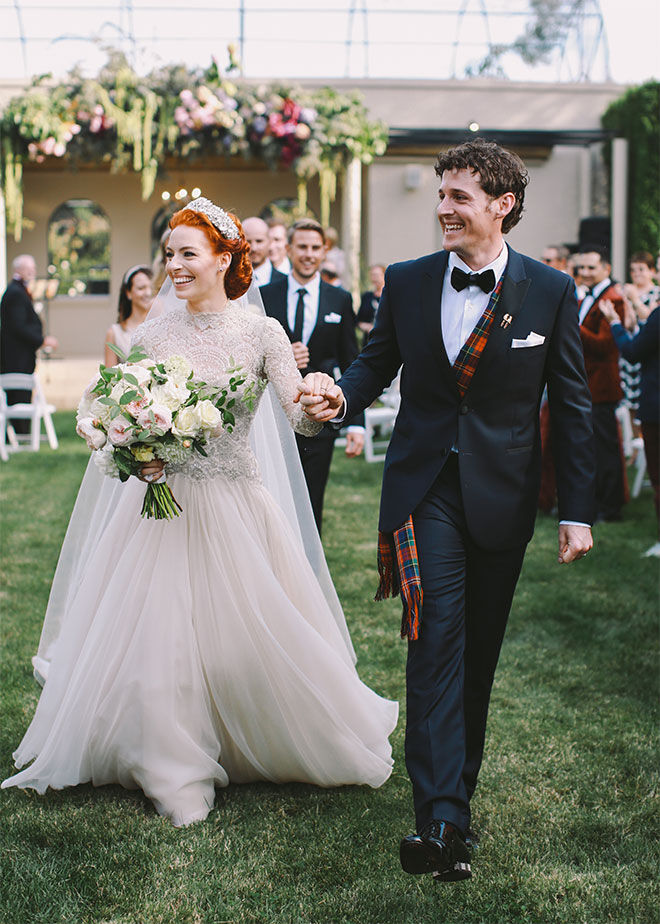 After a huge dinner full of special performances, poems and speeches, the 200 guests danced long into the night. The John Field 10 piece band provided the tunes, led by John Field, brother of Blue Wiggle Anthony, and Wiggles' MD and ex-frontman of The Cockroaches Paul Field.
With so many talented musicians in the room, different guests came up to perform, including Paul Field, original red Wiggle Murray Cook and the groom himself.
Of their incredible day, Lachy credits seeing Emma for the first time as his favourite part; "Seeing Emma was the most magical moment of my life. Everything else just seemed to melt away."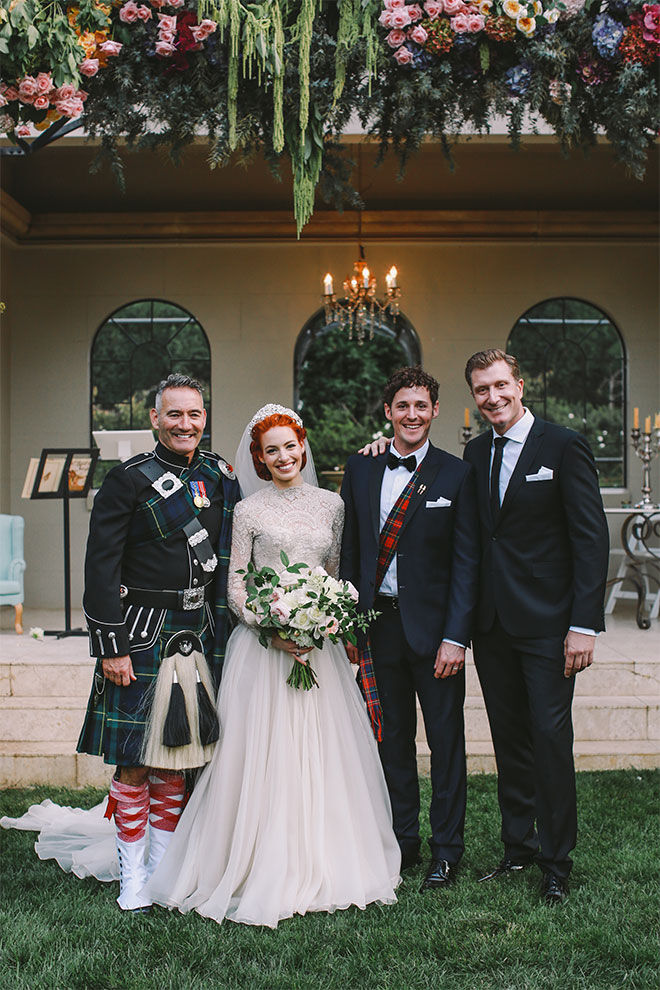 (images credit: Lara Hotz)