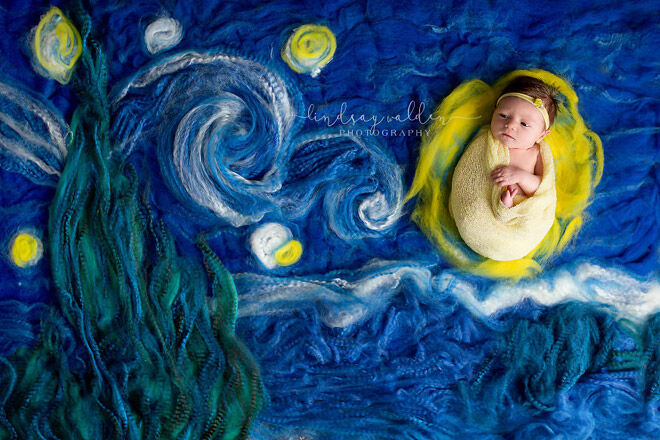 There is nothing more beautiful than a newborn baby (especially your own!) and nothing softer than their lovely skin. Now Lindsay Walden has found a novel way to capture that look and feel in her photography.
Drawing on masterpieces like Van Gogh's Starry Starry Night, and Munch's The Scream (the irony is not lost on any new parent!), Lindsay has created fine art backgrounds for newborns to be photographed on. They remind us of fairy floss, but are actually created with hand dyed raw wool, coloured yarn and some help from her family!
Lindsay has re-created six masterpieces so far, and is planning another six to complete the series.
You can see her beautiful work at Lindsay Walden Photography.
A little ray of sunshine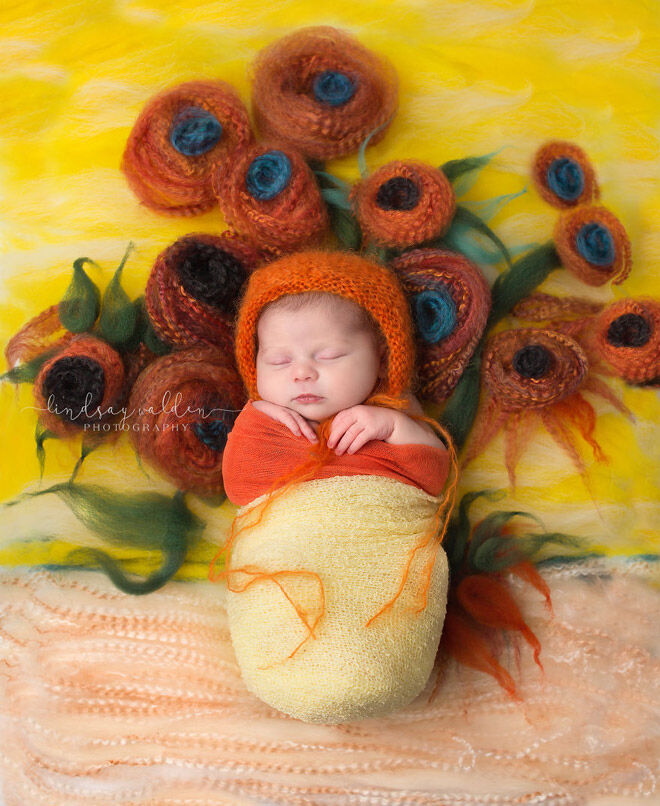 Inspired by Van Gogh's Vase with Twelve Sunflowers
Too cute
Inspired by Degas' Dancers in Blue
Sweet dreams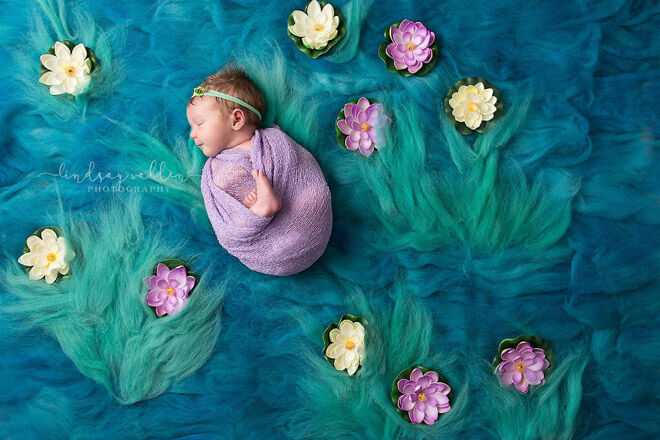 Inspired by Monet's Water Lilies
Calm before the storm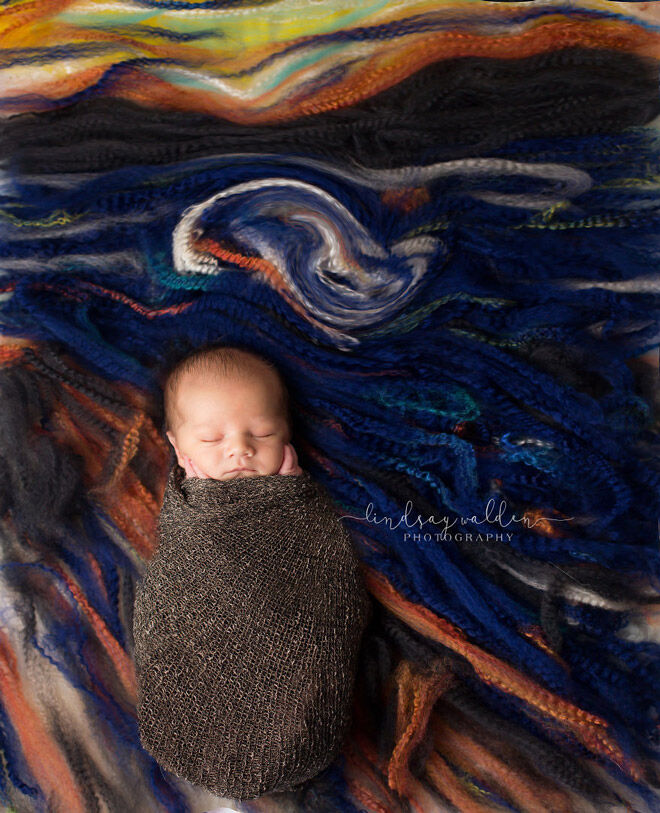 Inspired by Munch's The Scream
Rainy day hues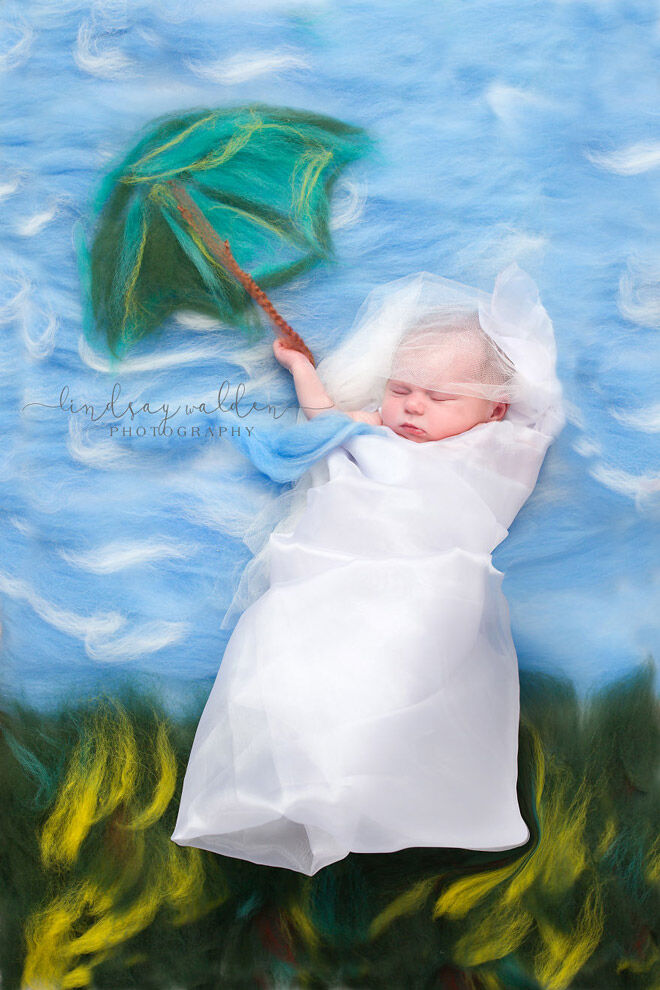 Inspired by Monet's La Promenade
(h/t Bored Panda)