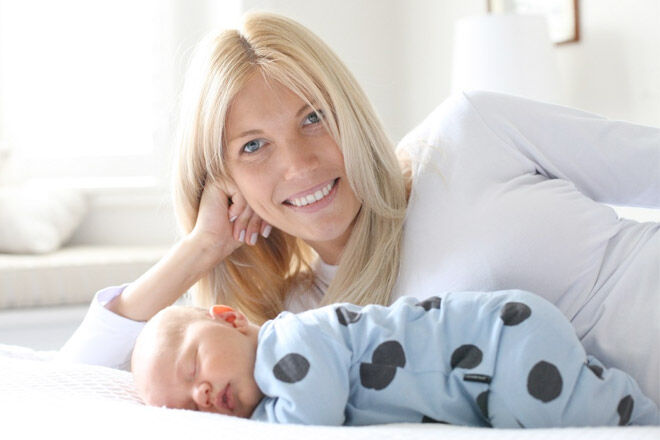 Beautifully designed maternity sleepwear for women of all ages and stages from pregnancy to breastfeeding and beyond
mamáybebé create gorgeous sleepwear that will travel through life with you. These PJs are all about making you feel relaxed and radiant through pregnancy, breastfeeding and beyond.
It starts with the quality fabrics that embrace a growing bump and then bounce back into shape. Then there's the cleverly designed tops and nighties that enable easy breastfeeding access.
From the pretty designs, to the practical extras like the in-built shelf bra, mamáybebé has thought through exactly what a woman needs to feel like her loveliest self.

Established: 2011
Founder: Lina Gillespie
Fun fact: the name 'mamáybebé' honours Lina's Columbian heritage
Maternity sleepwear; breastfeeding sleepwear; pyjama pants; pyjama tops; nighties; pyjama sets
Website: www.mamaybebe.com.au
Outlet:www.outlet.mamaybebe.com.au
$9.95 flat rate shipping in Australia

Sleepwear for your bump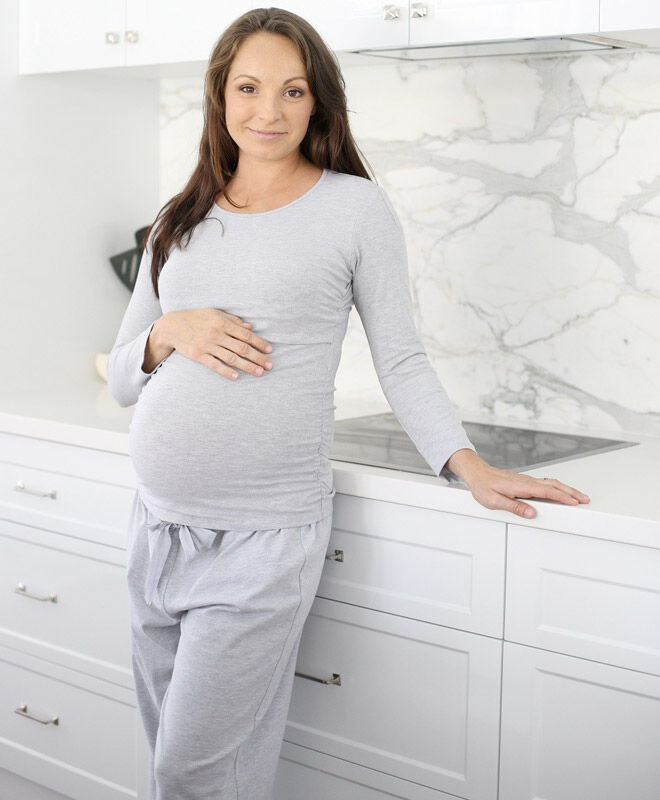 mamáybebé sleepwear is heaven for burgeoning baby bump. The super soft fabrics used to make their tops and nighties welcome that growing tum with just the right amount of stretch.
Add a pair of mamáybebé pants for extra comfort. They have been cut to allow them to be worn either above or below your belly, and the drawstring waist allows you to loosen and adjust the pants as you grow.
One of my favourite gifts to give at a baby shower is a beautiful pair of pyjamas to pop in her hospital bag.
…breastfeeding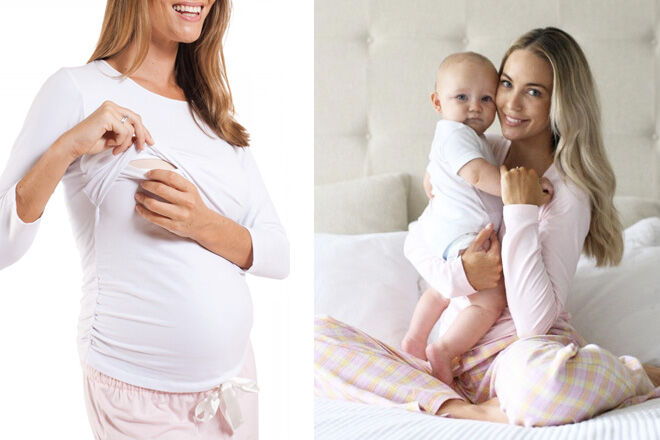 When your wee bambino arrives, those same lovely pyjamas continue to embrace the changes your body is going through – from a shrinking belly to growth in your other assets!
Their pyjama tops and nighties have all been designed to enable easy access for breastfeeding with discreet double panelling on t-shirt styles or clips on their famous Malibu nightie.
The in-built shelf bra provides support without being too tight, so you can sleep well and potter around the house without too much… jiggle.
The silky soft satin drawstring on their pants can be drawn in as required and is gentle enough for mamas who have a caesarean scar to take care of.
At mamáybebé we design pyjamas you'll want to wear all day long.
…and beyond!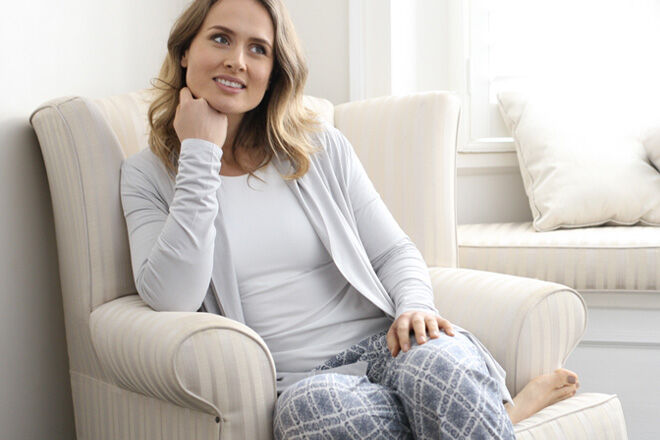 When you and bub are ready to move on from breastfeeding, your mamáybebé sleepwear will be ready to go through the change with you again.
The quality fabric contains just the right amount of spandex so that your PJs will regain their shape and continue to keep you comfortable all night long.

Let's go shopping
Shop online at www.mamaybebe.com.au
Snap up sale items at www.outlet.mamaybebe.com.au
Never miss a mamáybebé sale again!
Subscribe to the famous Mum's Grapevine Sale Alert newsletter and get the inside scoop on when mamáybebé goes on sale.