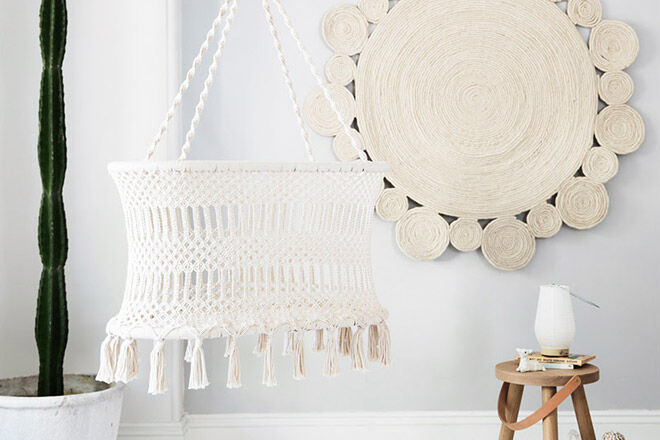 We have always loved Olli Ella for their elevated taste in nursery decor. And now they have gone the next step and elevated your bub's sleeping experience with their beautiful hanging macramé bassinet.
Handcrafted by artisans in South America. Each lovely knot and tassel combine to create a sweet bohemian nest for your treasure to snuggle in to.
Its reassuring sway will calm and comfort your baby just as if they were still in your arms.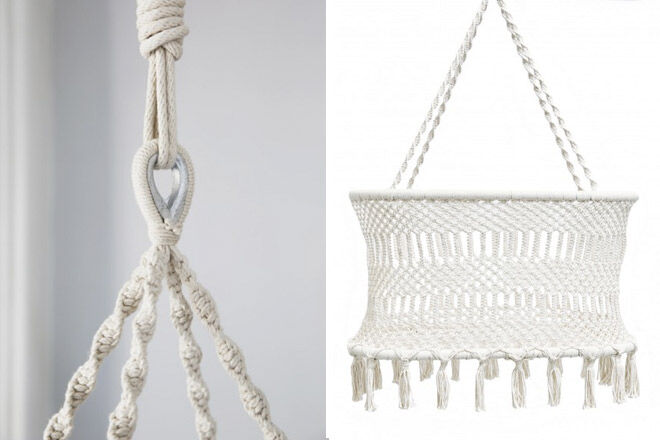 The macramé bassinet is available online from Liberty Fox($500).