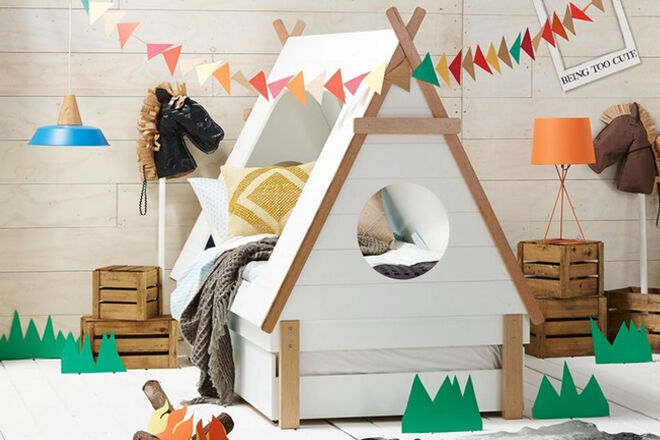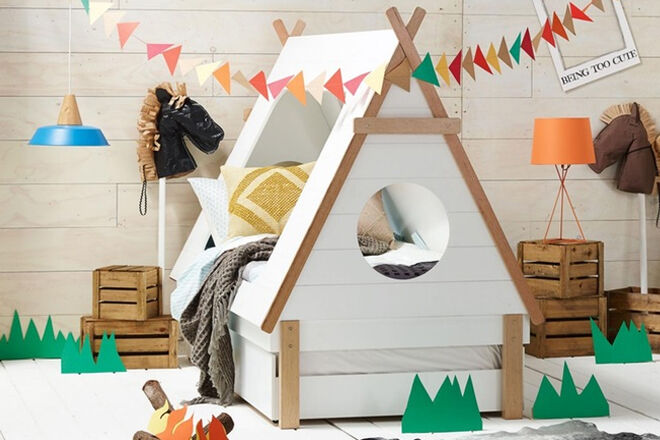 Settling the kids at night can be a tad tricky, but having a cool kids bed they can hibernate into can make all the difference (for them and you!).
To help get your little sleepyheads begging for bedtime, we've found 15 of the coolest, quirky kids beds that will have them hitting the hay in no time.
Down to the woods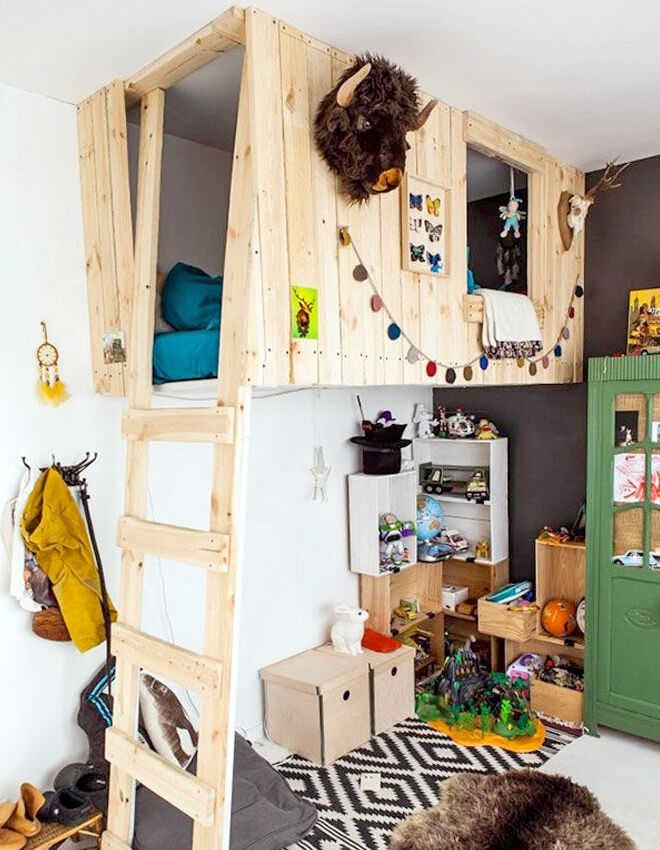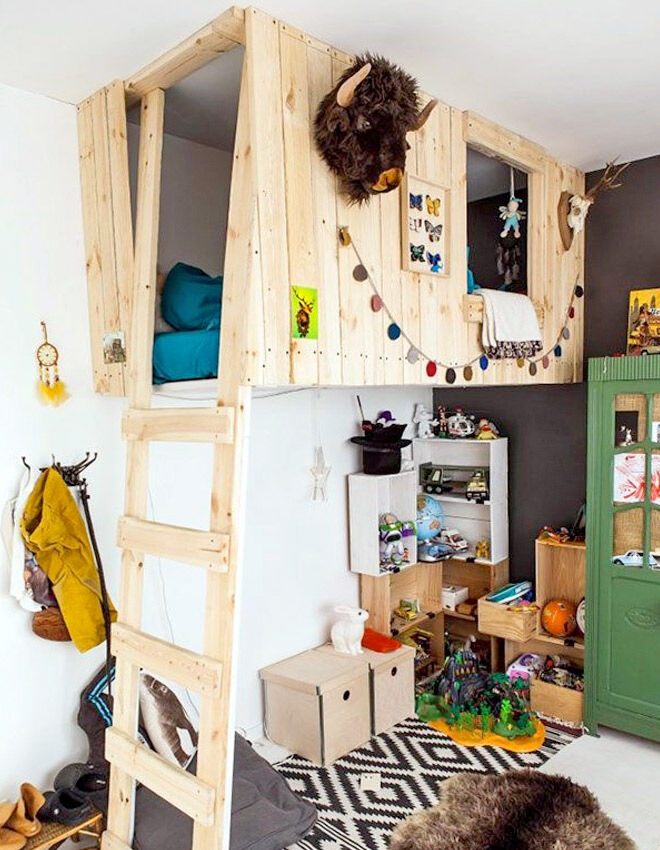 Heading to bed? Nope, they're heading down to the woods for an adventure. Great space saver for small homes because the play area can be found just under the bed. (via Euro Style Lighting)
A modern cocoon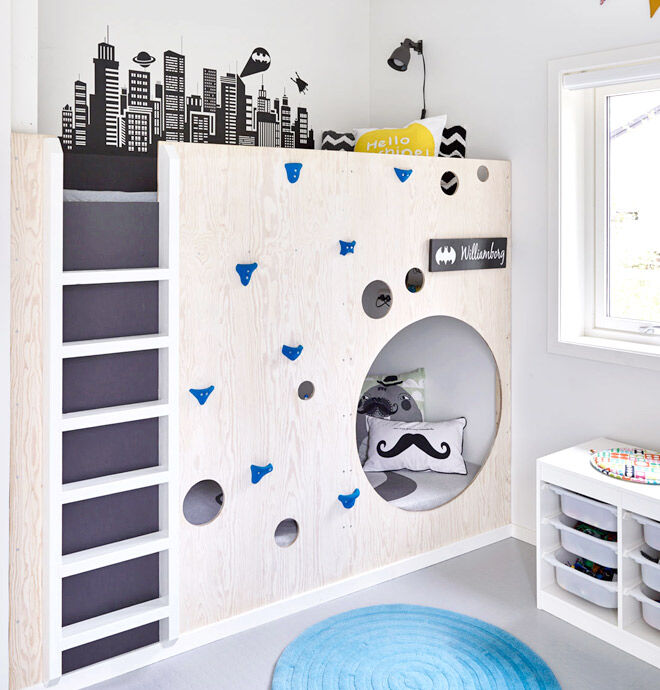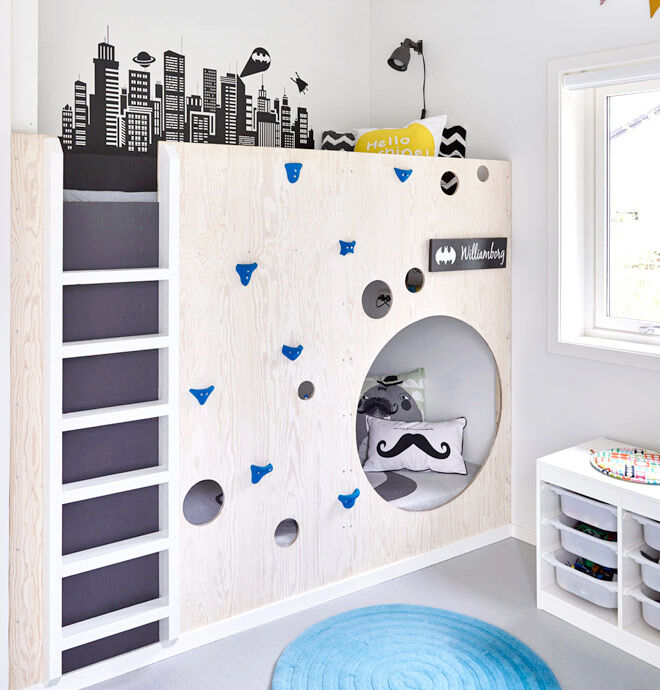 All bases are covered with the bed below and an awesome reading nook up top. For a bonus bit of cool factor, your kidlets can rock climb their way to the top level! (via Bolig Pluss)
Home sweet home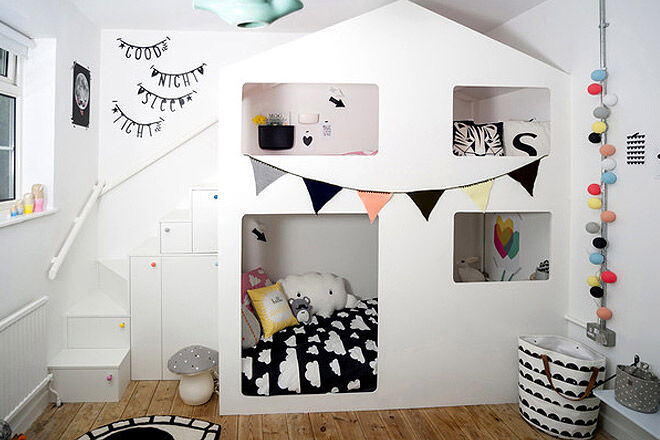 This house-shaped number sleeps two and has a heap of much-needed storage built into the steps – genius! (via This Modern Life)
Fit for a princess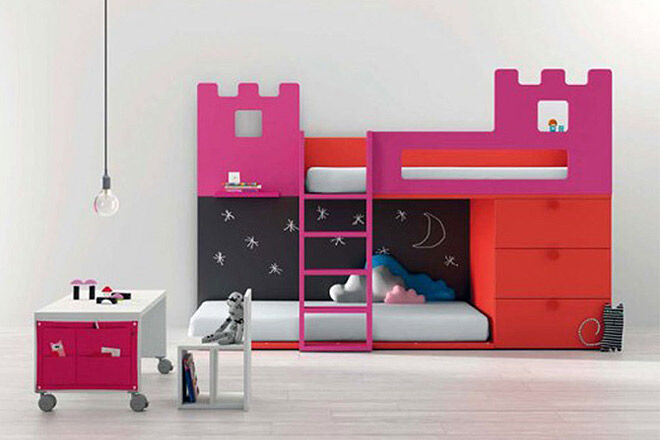 All the minions will bow down to the princess as she heads to sleep in this ah-mazing set-up. (via Modern Minimalist)
Treehouse fun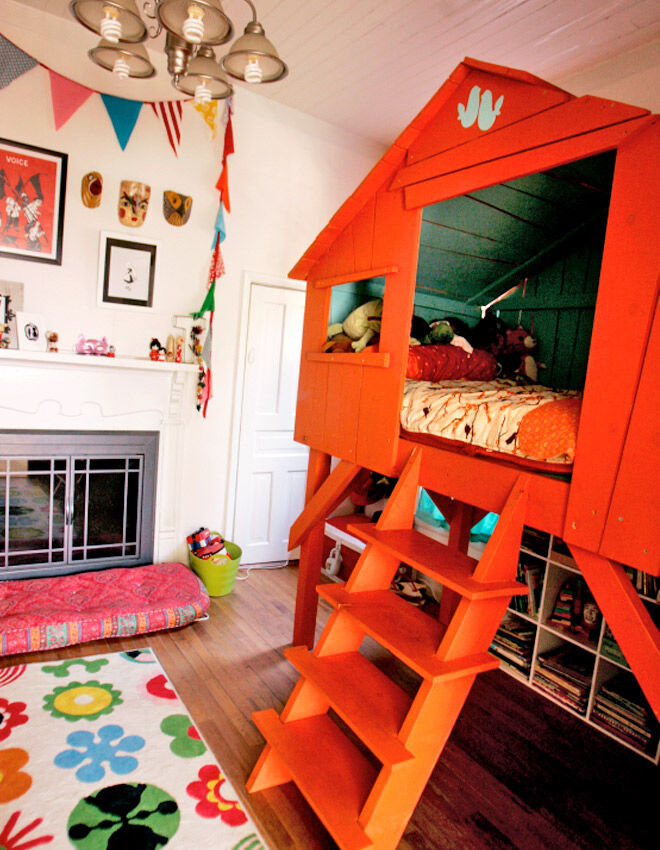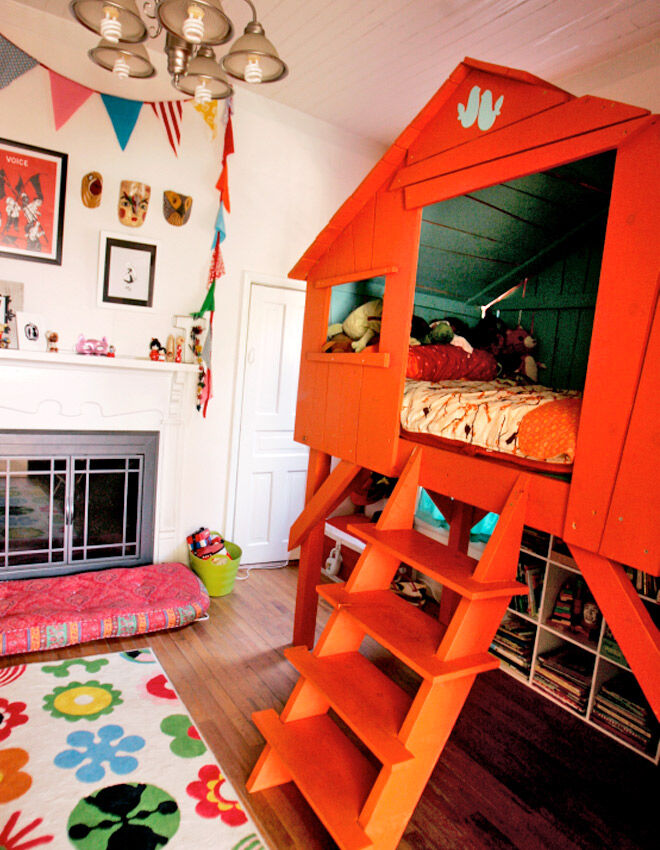 A treehouse in your kidlet's bedroom… there is no greater awesomeness as far as kids are concerned! (via The Slow Life)
Are you ready?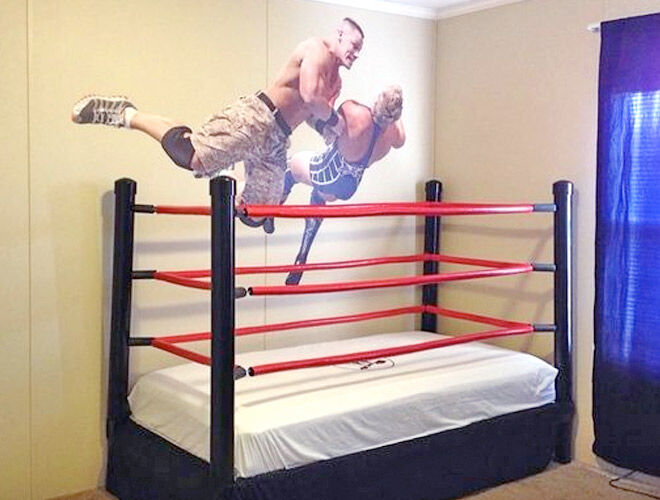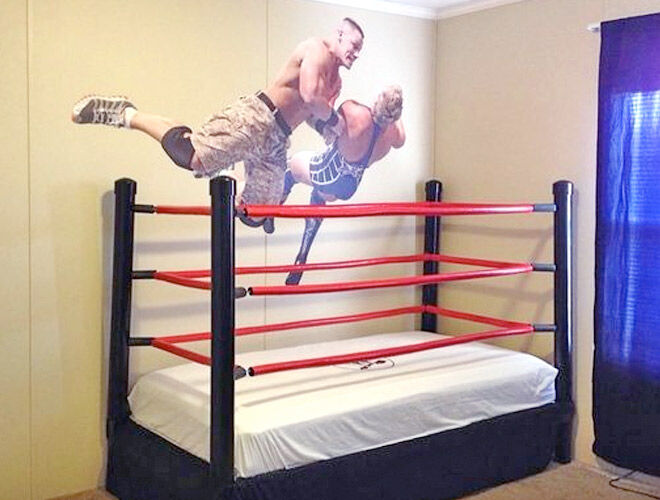 Wrestling fanatics will need no encouragement from 'The Enforcers' to head to bed with this cool number. (via Snap Guide)
Vroom Vroom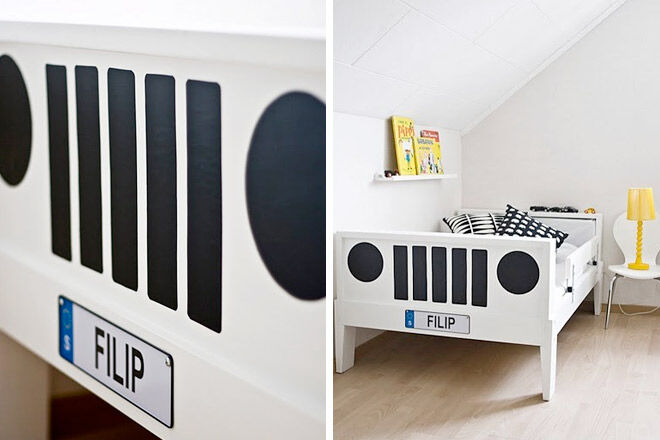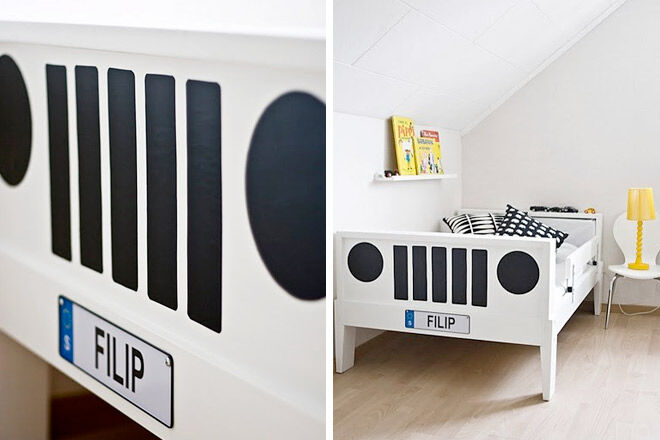 A white IKEA bed and a few strategically placed decals and your lil' man will be begging for his license to sleep. (via Design Dazzle)
All hands on deck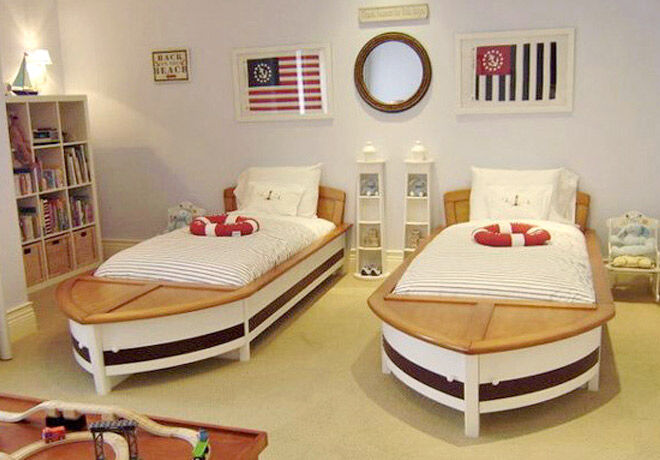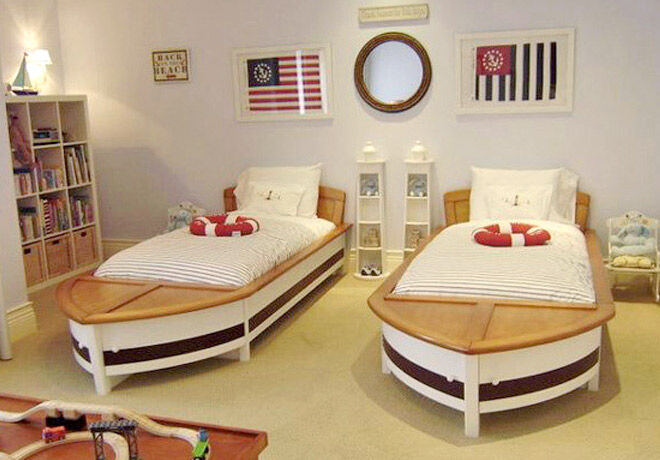 Sail away on a holiday to Sleepytown with these extraordinary boat-shaped beds. (via Home Designer Ideas)
World Cup Fever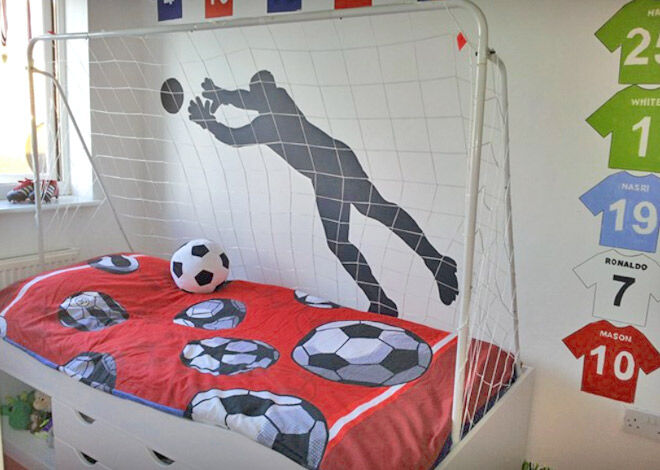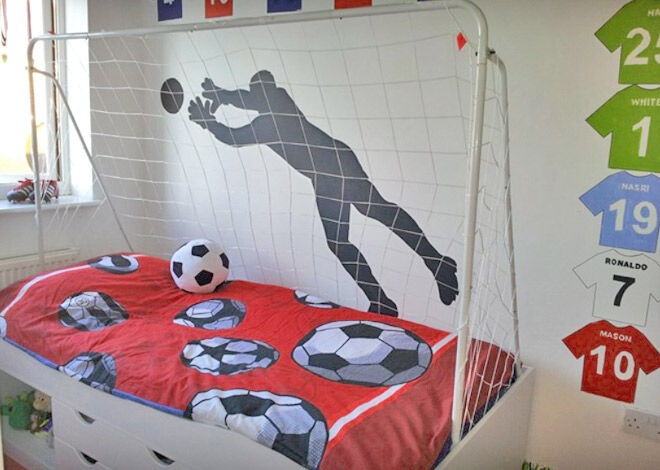 You'll be kicking a goal in the parenting stakes if you present your football-loving kid with one of these beds. (via Click Interiors)
Pretty pastels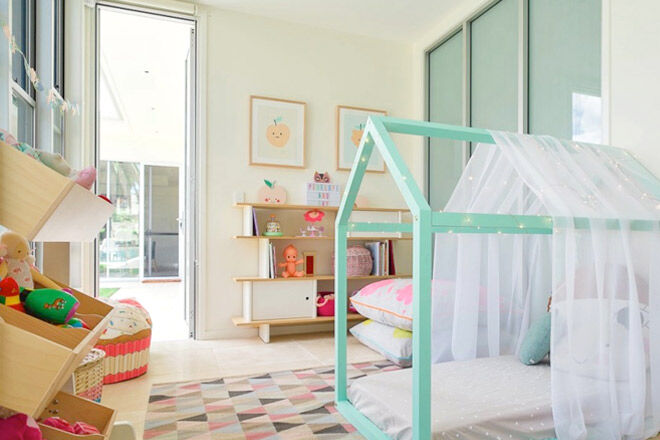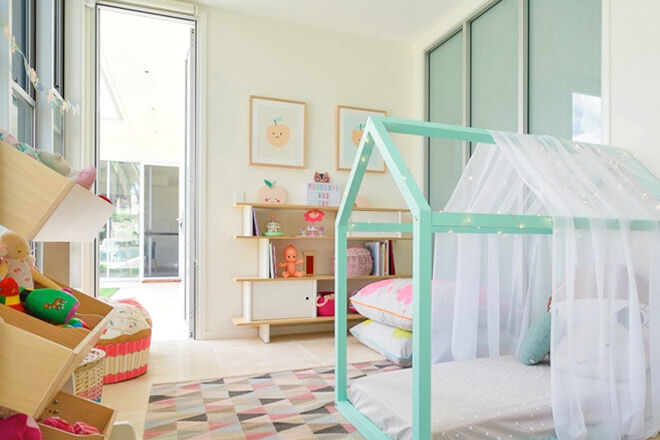 This pastel concoction is perfect for the girly-girl. It's pretty, dreamy and low to the floor for kidlets who are new to a big bed. (via Fraldas & Rabiscos)
To the tractor!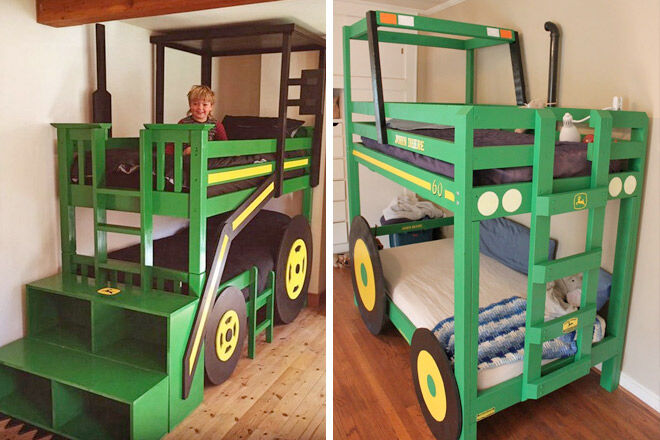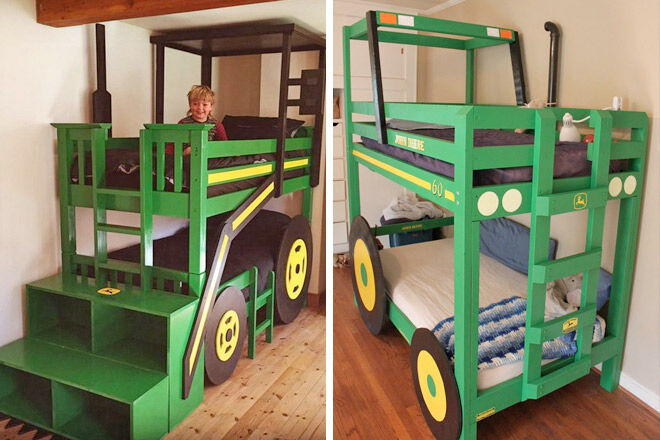 Go excavating for sweet dreams with this clever tractor bunk bed. (via The Owner Builder Network)
Colourful cubby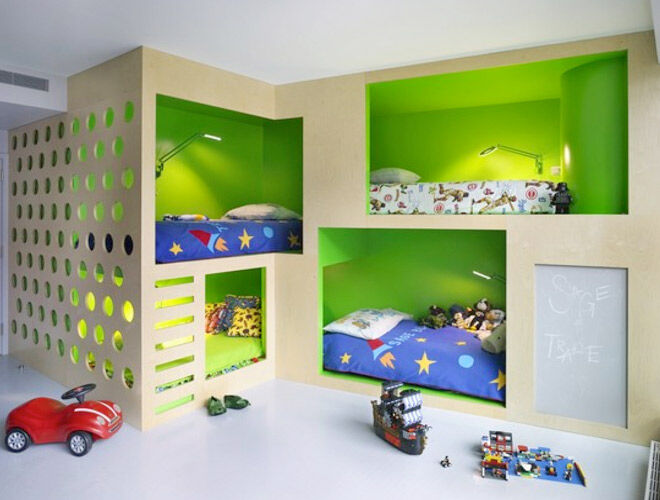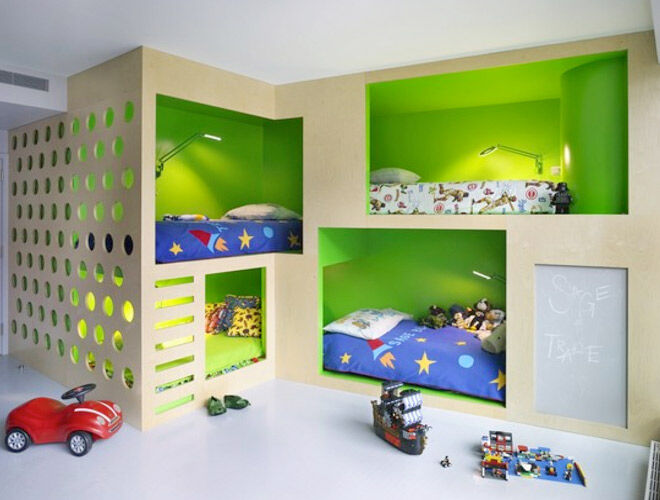 Perfect for the family who need to squeeze a couple of kids in the one room. (via Design Milk)
Hide and sleep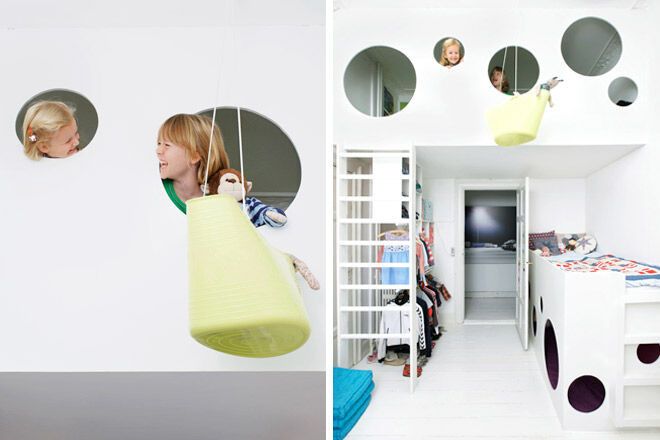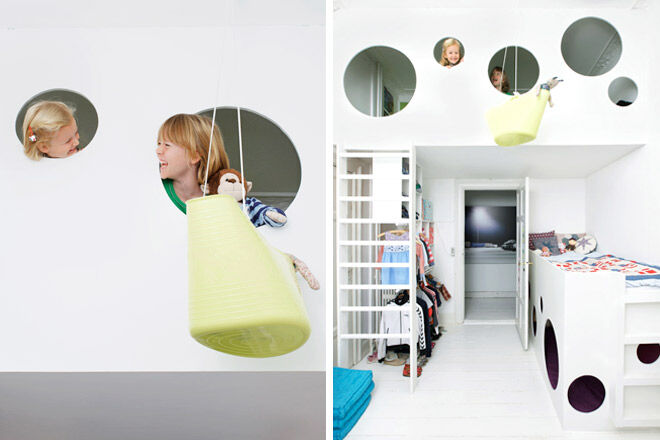 Talk about maximising your space; this nifty fitout really makes the most of the room with a play area built in up top. (via Leiliving)
Teepee bed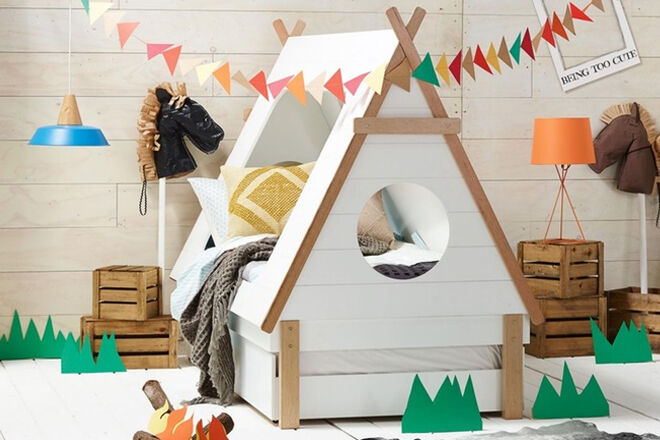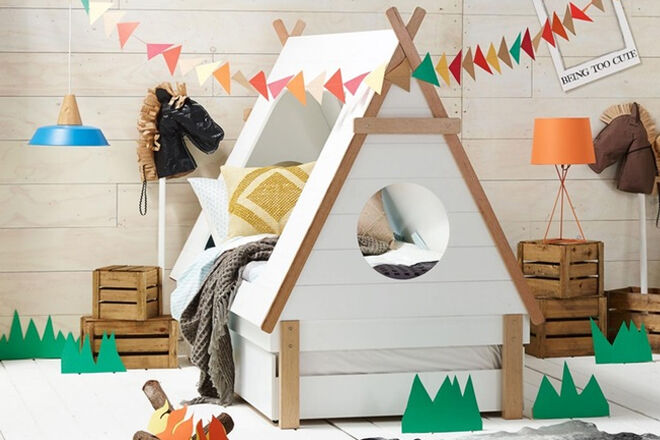 Your kiddo will lose their mind over the idea of nightly camp outs in this clever Teepee kids bed. (via Domayne)
Holy Chewbacca!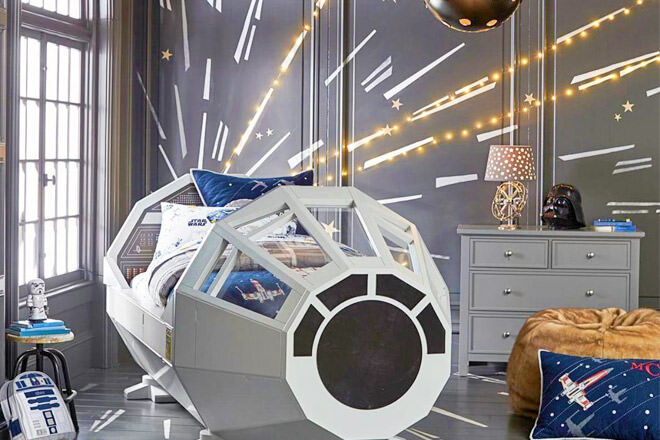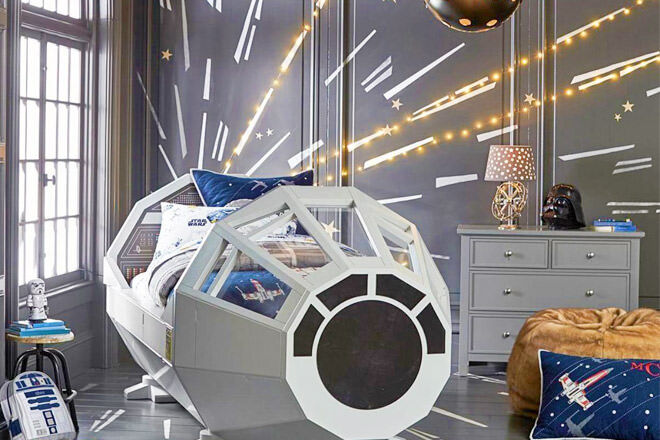 Star Wars fans will be counting down to bedtime just so they can head out on their very own intergalactic adventure in this iconic Millennium Falcon spacecraft bed from Pottery Barn. Be warned though, the $5,459.00 price tag may send your credit card balance skyrocketing as well!