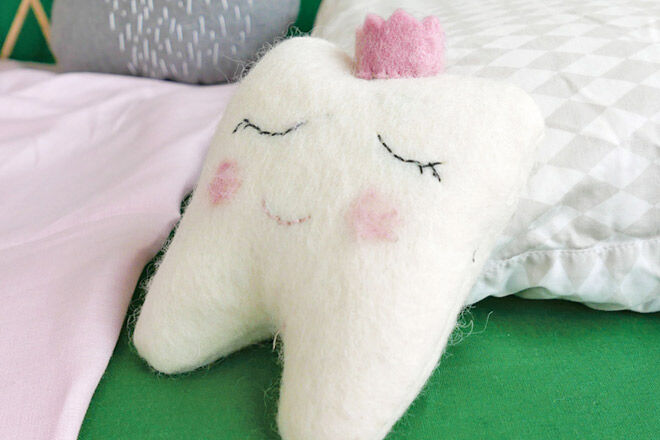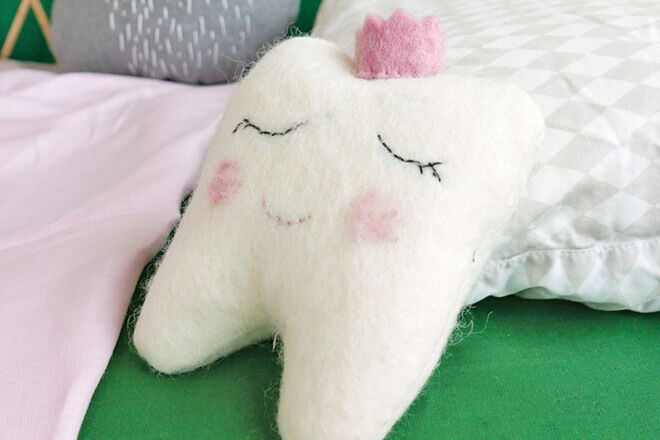 Losing those baby teeth can be a mega milestone for your little one to go through. Make each visit from the tooth fairy that extra bit special with creative ideas for their precious pearly whites.
Here are 11 of our favourite tooth fairy ideas to celebrate with your toothless tot.
Treasure chest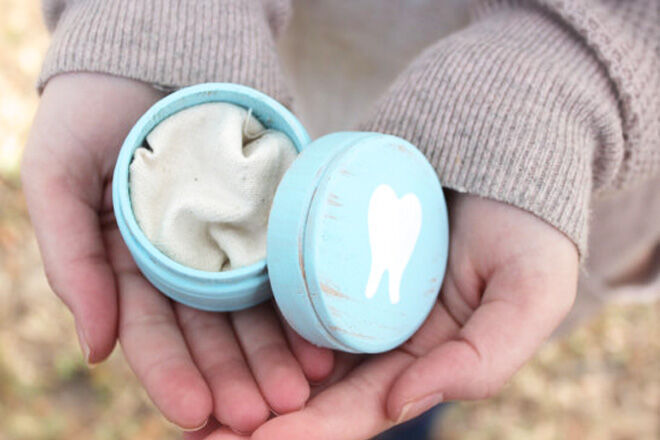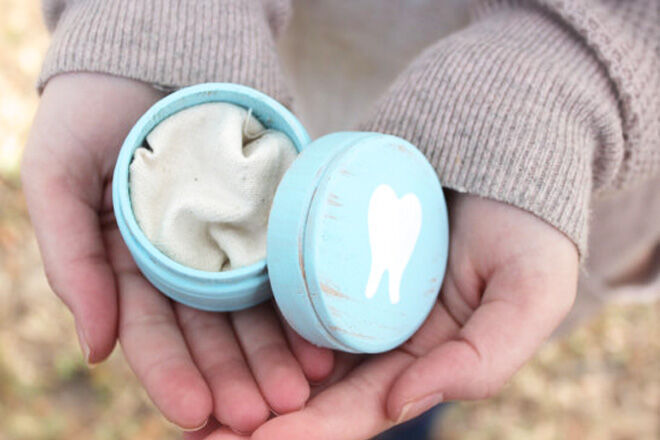 These sweet little boxes ($26.61) are perfect for popping under their pillow with the toothy treasure inside. And the tooth fairy can leave her payment behind in the box when she whisks that tooth away.
A tooth fairy house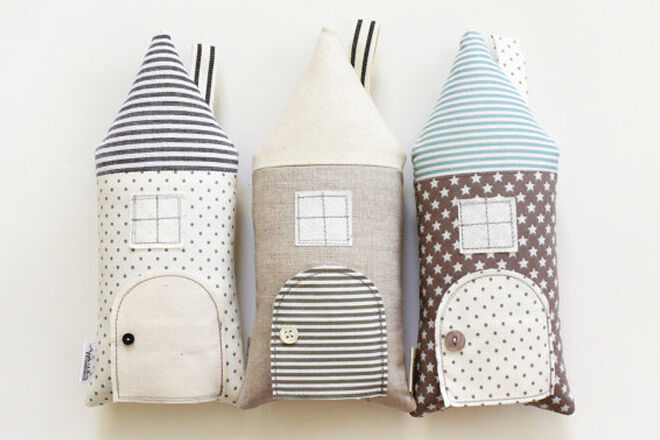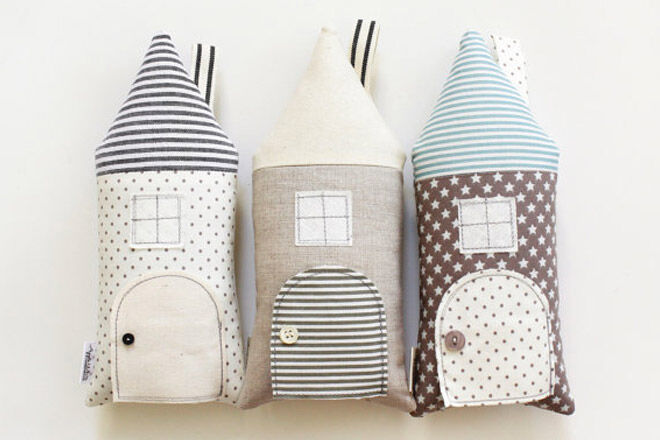 We love this adorable range of tooth fairy house pillows. Open the tiny door to reveal a little pocket for their tooth and a sweet poem for the tooth fairy. And they're designed to fit comfortably under your child's pillow without causing lumps and bumps during their sleep.
DIY Tooth Fairy surprise!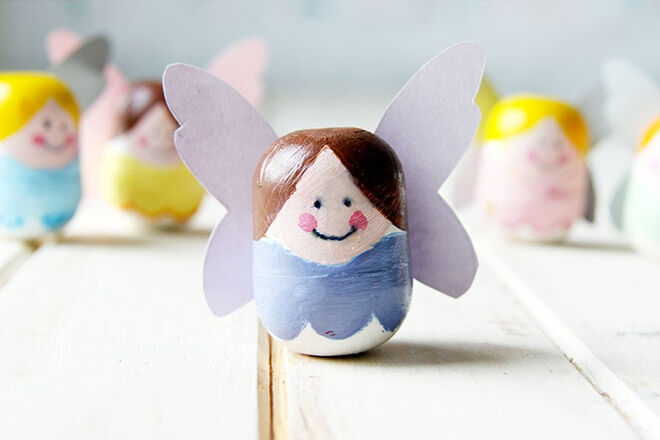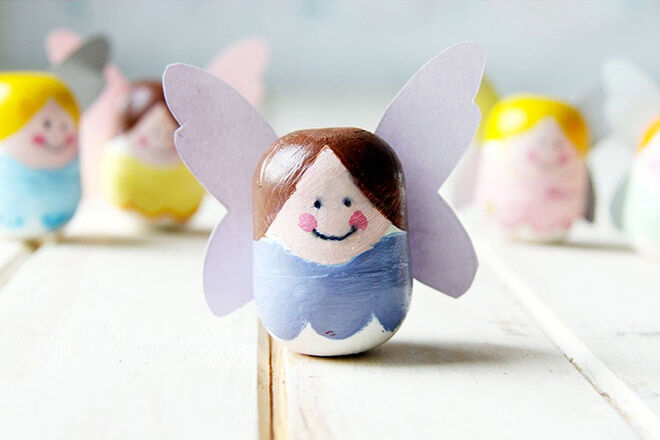 If you fancy crafting some of your own magic, take a look at this adorable tutorial from Red Brolly. The team give you a step-by-step guide on how to recycle your Kinder Surprise into a very special tooth fairy ideas! Once you've got the hang of it, why not create a fairy fleet… a fairy for every tooth!
Pastel pillows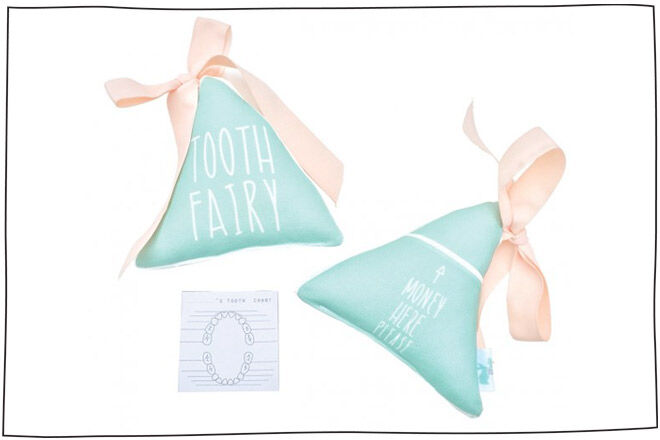 For light sleepers, this gorgeous mint Tooth Fairy pillow ($39) is the perfect solution – we wouldn't want the tooth fairy to wake them now, would we? Simply use the peachy ribbon to tie the pillow to their bed. Plus this one comes with a tooth chart for recording the particulars of each tooth departure.
Perfect pouches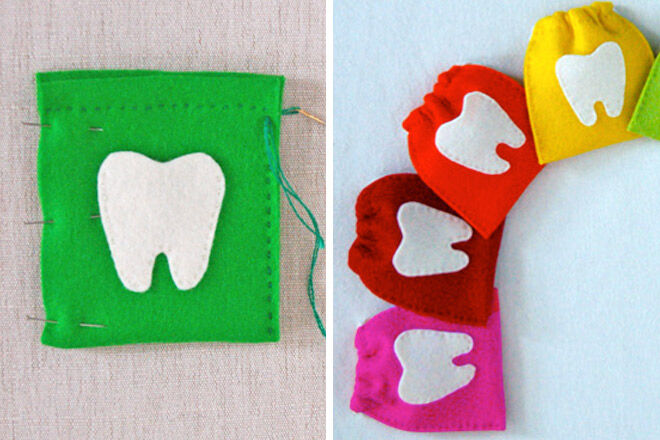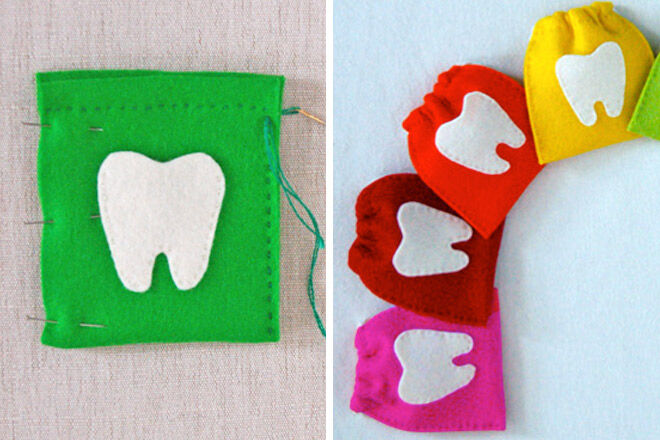 Put together some colourful pouches for when the tooth fairy next stops by. A great tutorial from The Purl Bee makes this project super fun and simple. You can whip up a rainbow of bags for friends and family too!
Write a little letter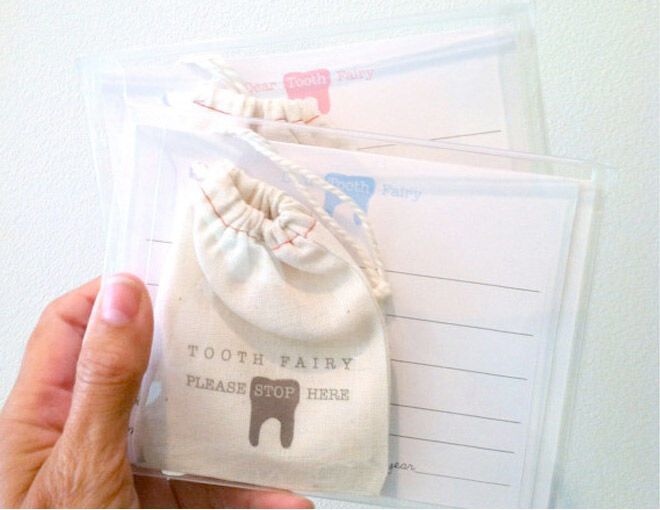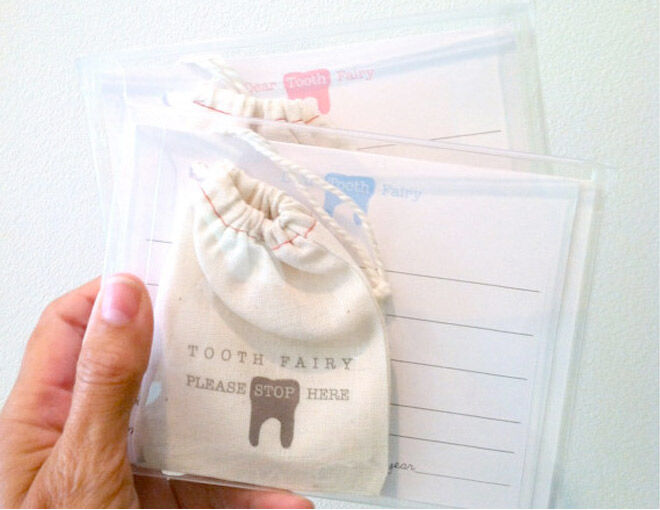 Want to go that one step further? This Tooth Fairy Kit ($19.97) will certainly keep the kids busy! Each kit comes with large notes addressed to the tooth fairy and adorable drawstring bags ready to hang on the door at bedtime.
Craft a box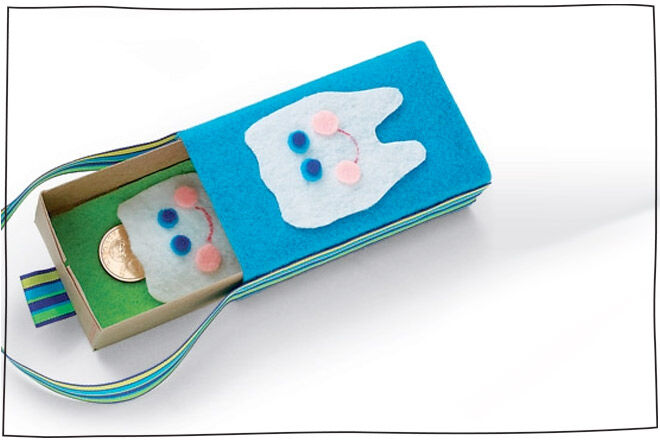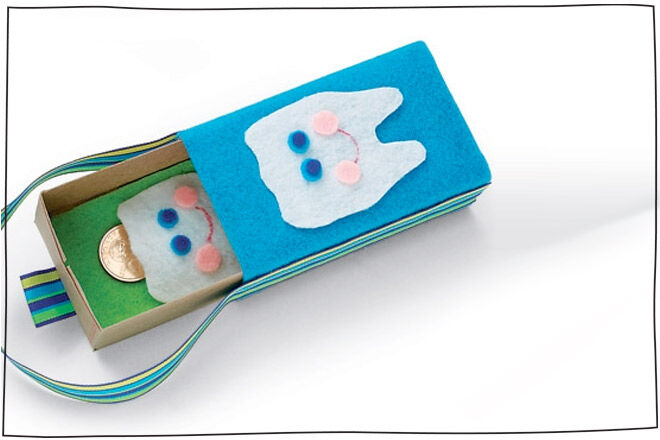 Making a memento for their first Tooth Fairy visit is sure to make for a few toothy grins. This easy peasy tutorial from Craft Patterns shows you how to turn a matchbox into a money box the kiddies will cherish forever.
Signed, sealed, delivered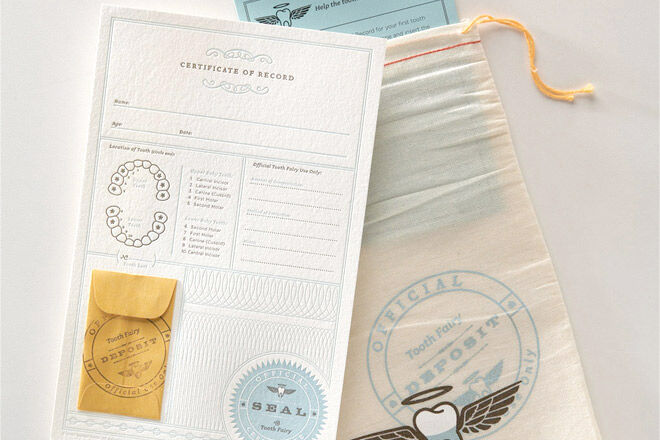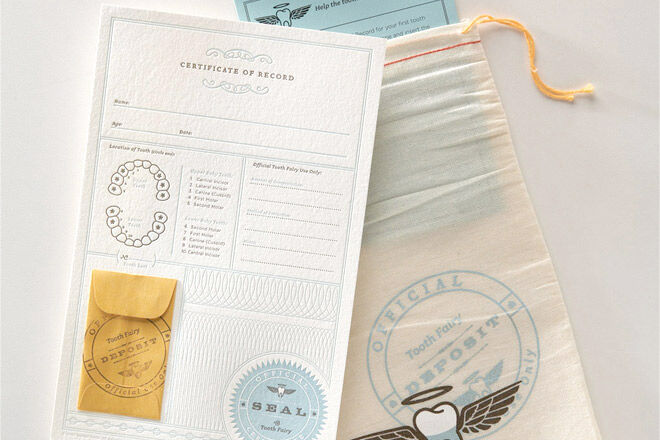 The kids will feel all sorts of grown up with the Official Tooth Fairy Kit ($14). They can tick off each tooth on the guide and pop it into the Tooth Fairy deposit envelope. Each kit contains a Certificate of Record sealed and stamped by the Tooth Fairy.
Fairytale ending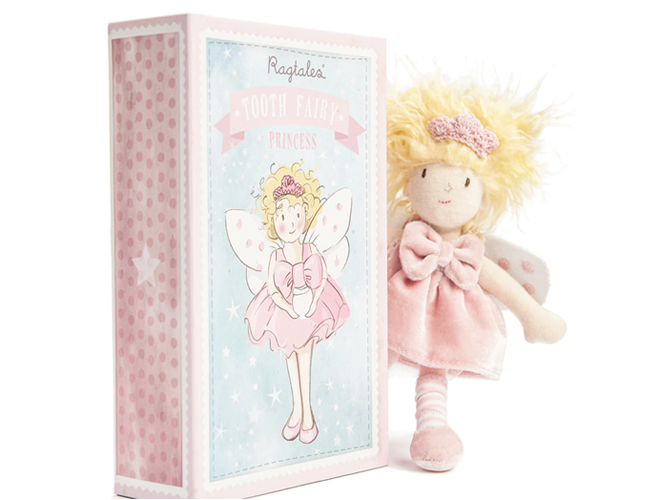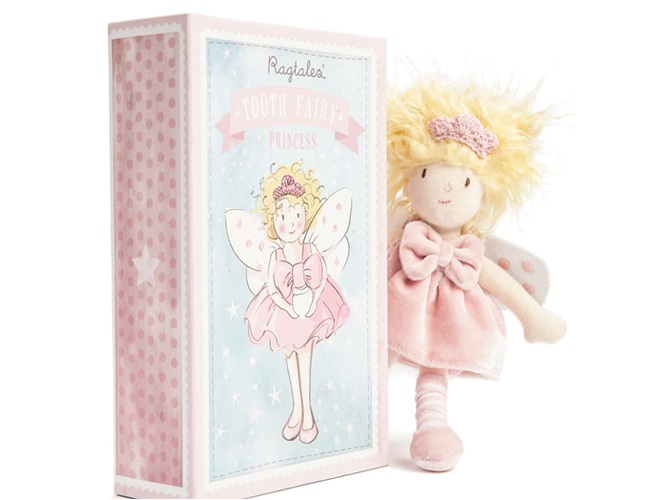 The Ragtales Tooth Fairy Princess ($28) lives to look after your wee one's precious pearly whites in her special backpack. Beautifully presented in a storybook box that doubles as a snuggly doll bed, it can be pulled out to reveal a new coin in the morning! We love these tooth fairy ideas!
Mini mail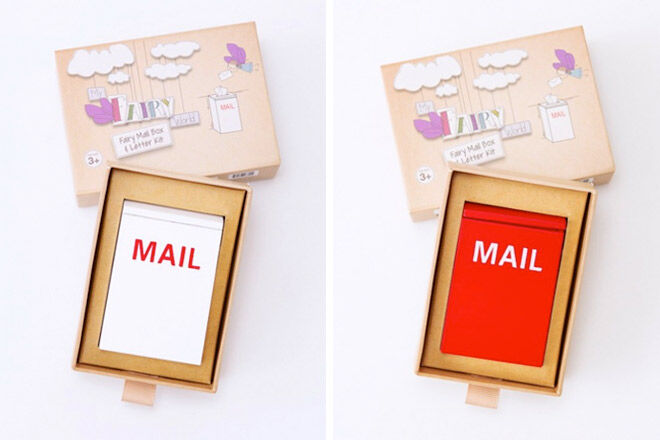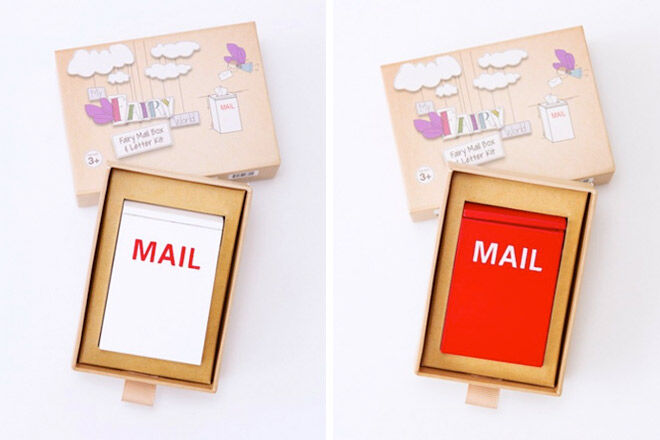 Spend a lovely moment with your little tike writing a letter to the Tooth Fairy. Then, post it in the Mini Mailbox ($22) and see what comes back. (PS We hear this magical mailbox also has a direct line to the dummy fairy, the Christmas Elf and whoever else!)
Tooth bandit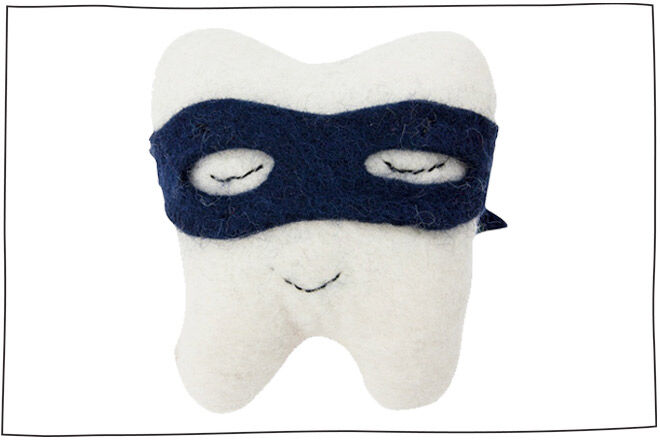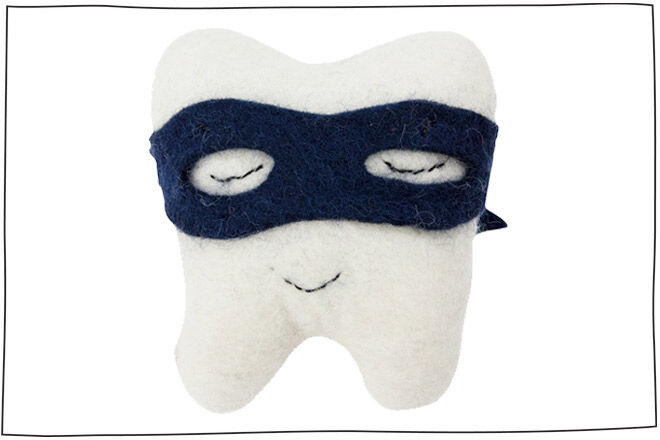 Given half a chance, this cheeky Tooth Bandit Cushion ($34.95) will nick off with your little one's tooth. Make sure he delivers it faithfully to the Tooth Fairy and doesn't make off with the bounty!
There's also a Tooth Fairy Cushion ($34.95) for those who prefer the princess option.