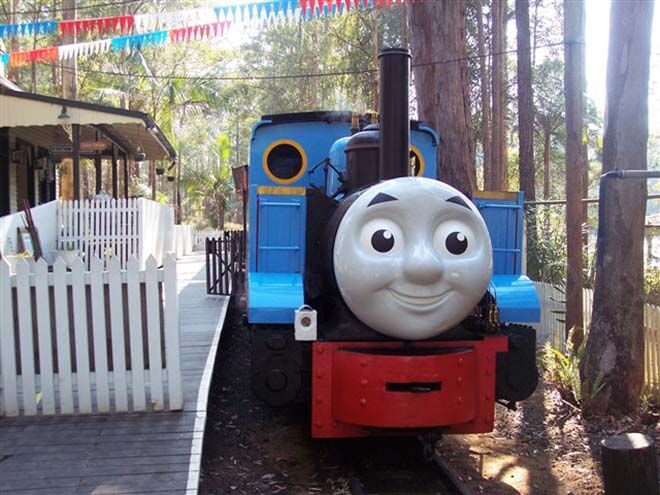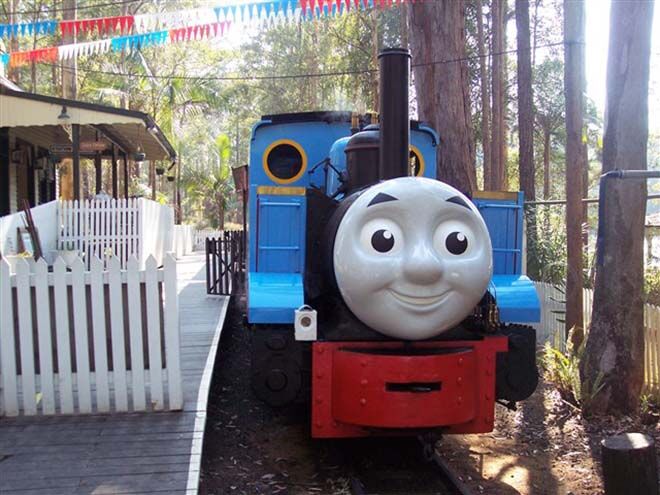 Choo choo! Tickets please! And all aboard the Mum's Grapevine Express!
If you have a train buff in the family, then NSW has some train-themed destinations that will fuel their enthusiasm. Whether you're after the old world charm of a steam train, or the buzz of a model railway, there are train experiences to excite every child (and grown-up!)
Make tracks to these 11 railway-themed destinations in NSW. Puff, puff, toot, toot and off you go!
1. Powering imagination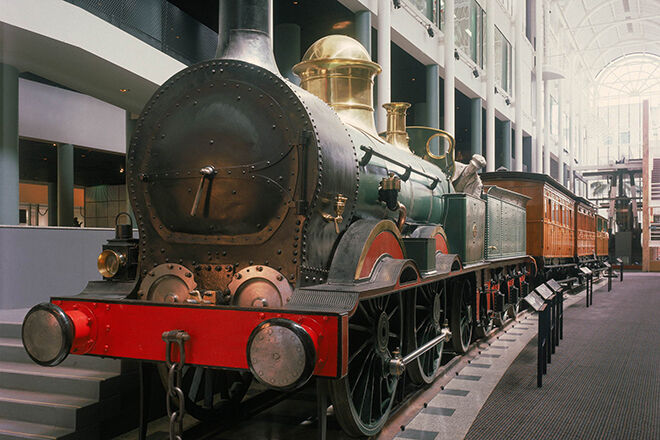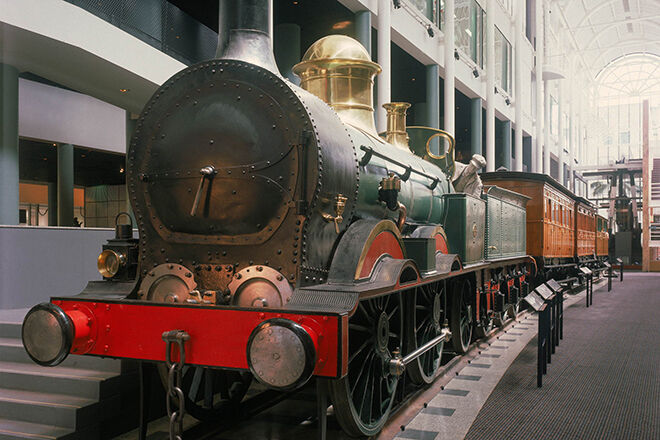 The locomotive that pulled NSW's very first train is now stationed in the Powerhouse Museum. Kids can peer inside carriages and inspect every nut and bolt, then stop by The Wiggles exhibition downstairs for a rendition of toot toot chugga chugga big red… train?
Powerhouse Museum, 500 Harris St, Ultimo NSW 2007 (02) 9217 0111
2. Time travel by train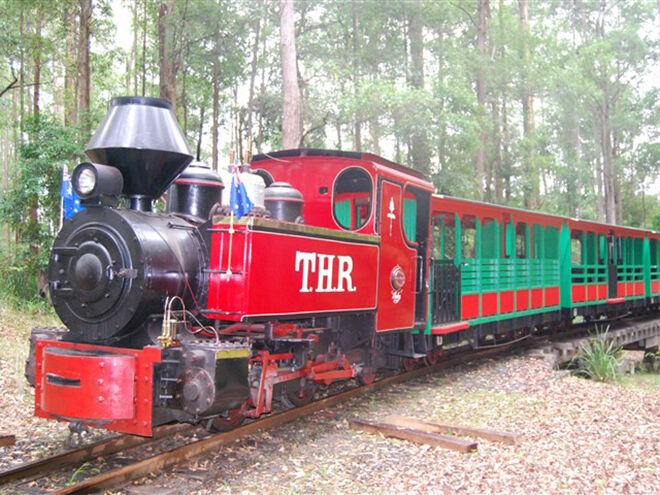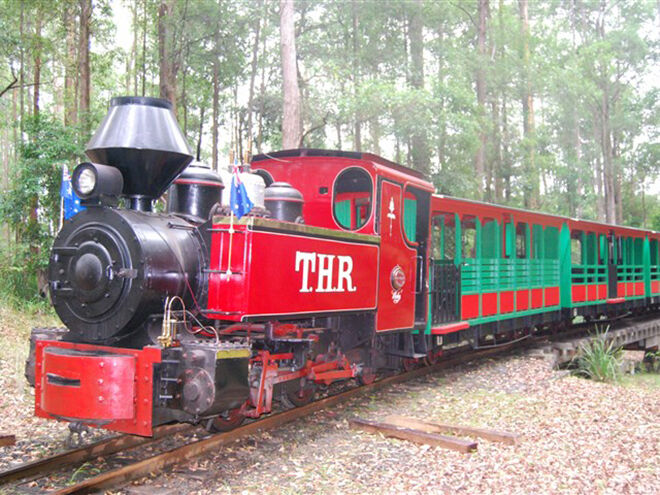 Step back in time at Timbertown. All the olde worlde attractions are interesting, but train fans will be most chuffed about the heritage railway. Ride the steam machine and look out for special guest, Thomas the Tank Engine later in 2016.
Timbertown Oxley Highway, Wauchope, NSW, 2446 (02) 6586 1940
3. Worlds steepest railway
Ride the steepest passenger railway in the world! The Scenic Railway has a 52 degree incline, but you can choose how steep it feels, with 'Original', 'Cliffhanger' and 'Laidback' seat options.
Scenic World Corner Violet Street & Cliff Drive Katoomba NSW 2780 (02) 4780 0200
4. Trains, trains, everywhere!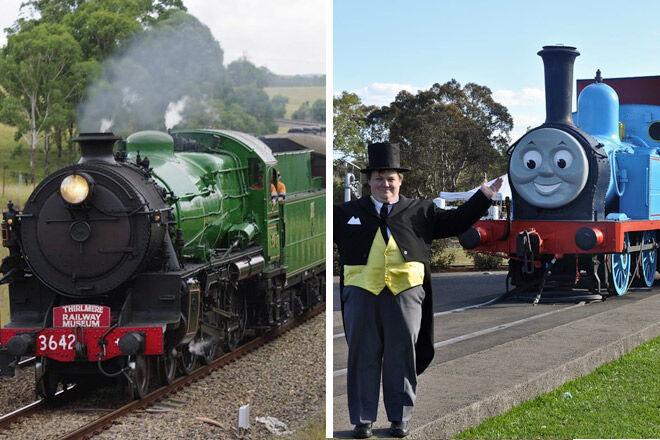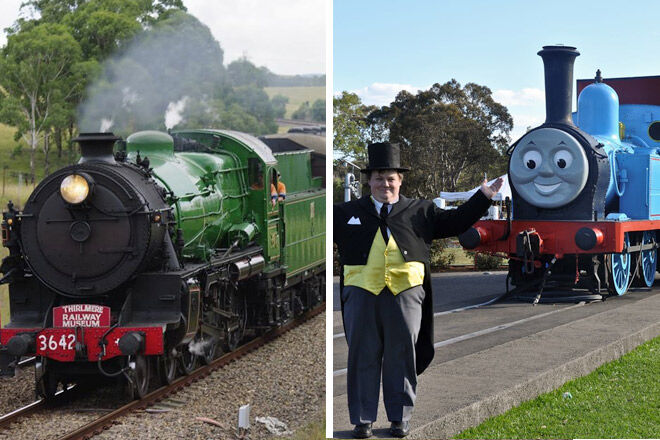 Trainworks railway museum is home to the ultra popular Day Out with Thomas (check the website for upcoming dates). And for the rest of the year, there are trains on display, a holographic show, a locomotive ride and school holiday programs. Train-lover heaven.
Trainworks: 10 Barbour Rd, Thirlmere NSW 2572 (02) 4683 6800
5. It's a small world after all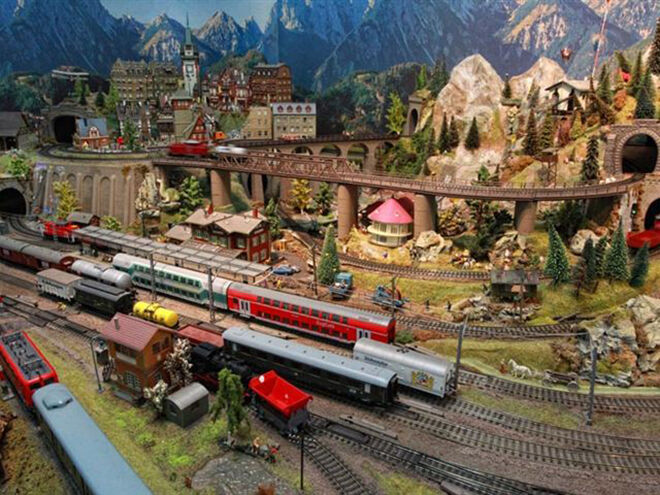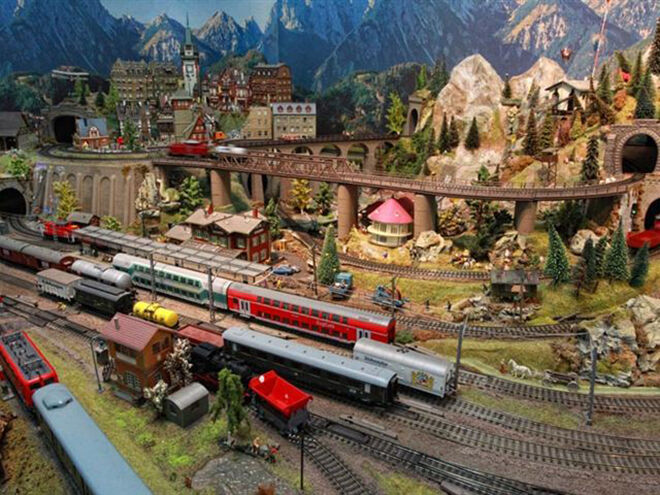 About an hour from Sydney, All Aboard's model railways are incredible. Kids will be taken with the tiny trees and towns, but it's the moving trains that provide maximum entertainment in miniature.
All Aboard Braemar Model Railway: 68 – 72 Old Hume Highway, Braemar NSW 2575 (02) 4871 2966.
6. Do the (mini) locomotion!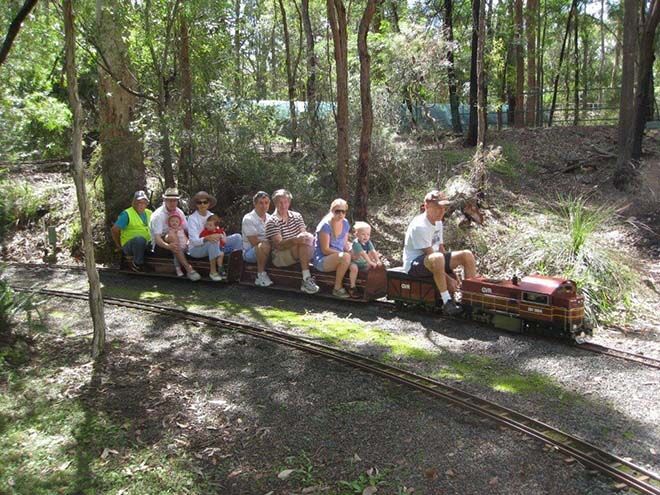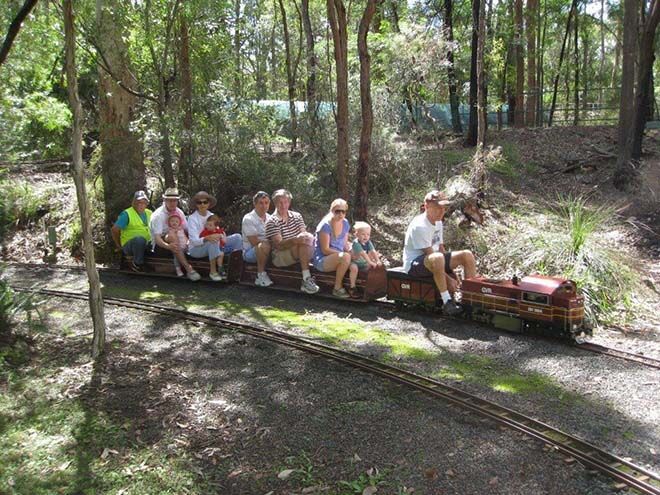 Ride-on miniature trains put kids close to the action (and the track). They're cheap and very cheerful affairs for tiny train lovers. Just remember to wear closed toe shoes. In the Sydney region, Hornsby Model Engineers, Sydney Live Steam Locomotive Society and Wascoe Siding Miniature Railway operate train rides. 
Elsewhere, kids can ride a train with the Penwood Miniature Railway, Miniature Trains and Live Steam, Lake Macquarie Live Steam Locomotive Society, Orange Society of Model Engineers, Tamworth and District Model Engineers, Mudgee Miniature Railway, North Casino Mini Railway and Illawarra Live Steamers.
Tiny toot toots all round!
7. Trams for fams!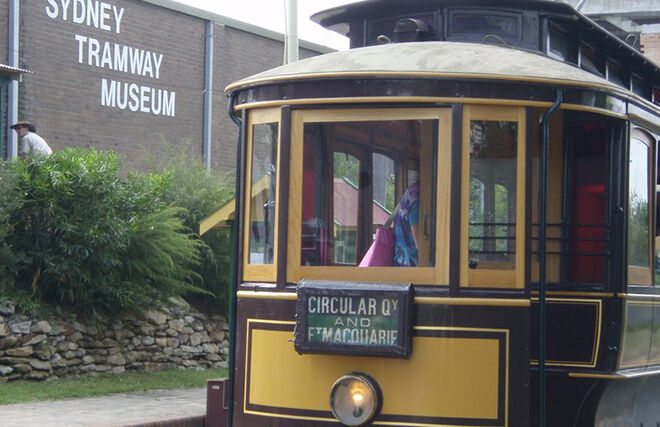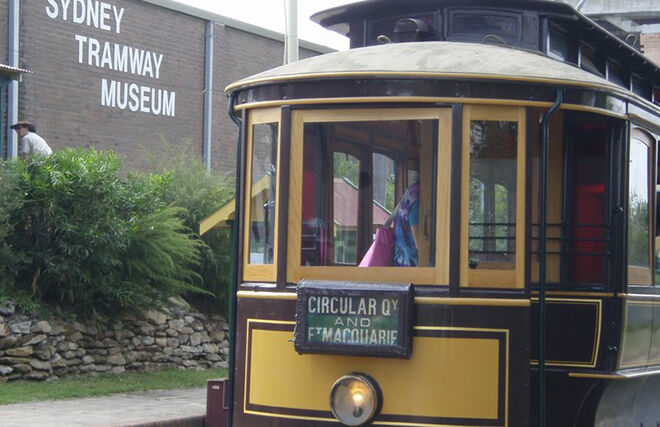 Make like Melbourne and ride a tram with the Sydney Tramway Museum. Their vintage tramline winds its way into the Royal National Park, taking tram buffs through the bush and back. (Ok, we did notice this isn't an actual train, but close, right?!)
Sydney Tramway Museum: Cnr Rawson Avenue (Old Princes Highway) and Pitt Street, Loftus NSW 2232 (02) 9542 3646
8. Ride the rails at Sydney Olympic Park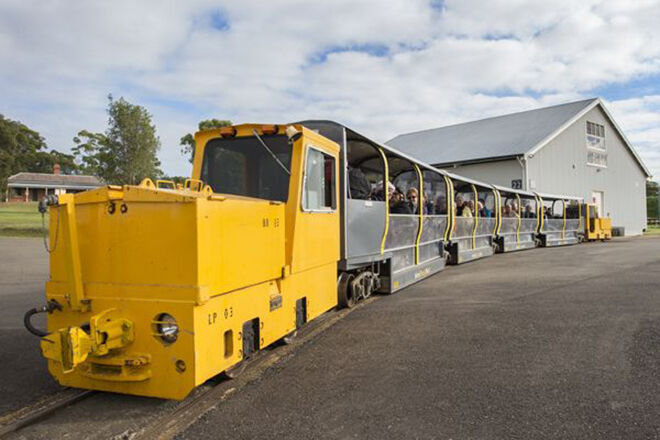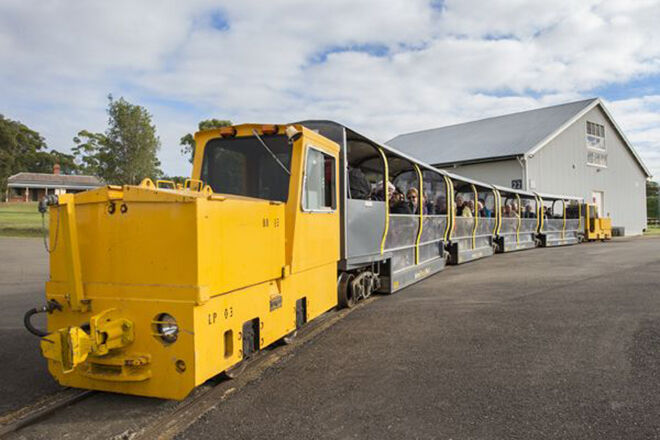 Riding the Rails takes you on a 30 minute ch-ch-ch-chug around Newington Armoury, so there's plenty of time to hum the Chuggington theme song while riding the Heritage Train! Open every Sunday.
Sydney Olympic Park: Jamieson Street Sydney Olympic Park NSW (02) 9714 7888
9. The Northern line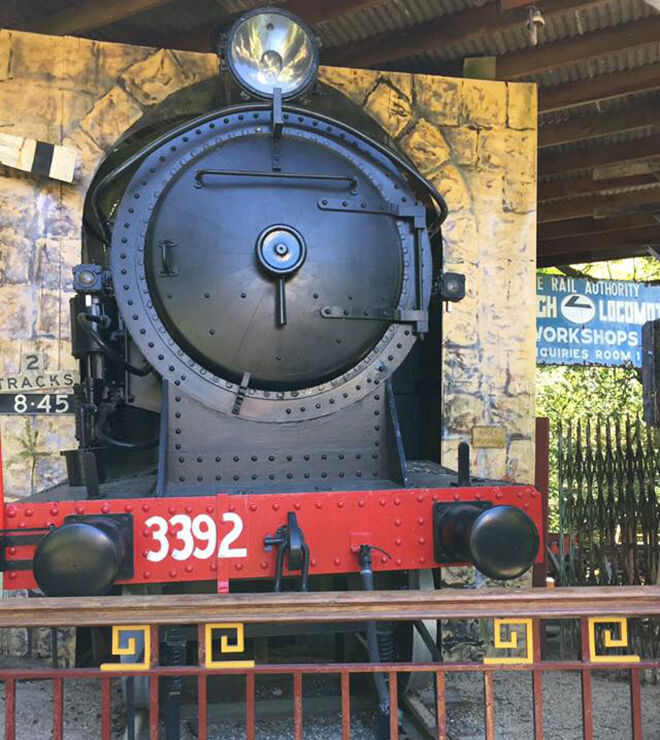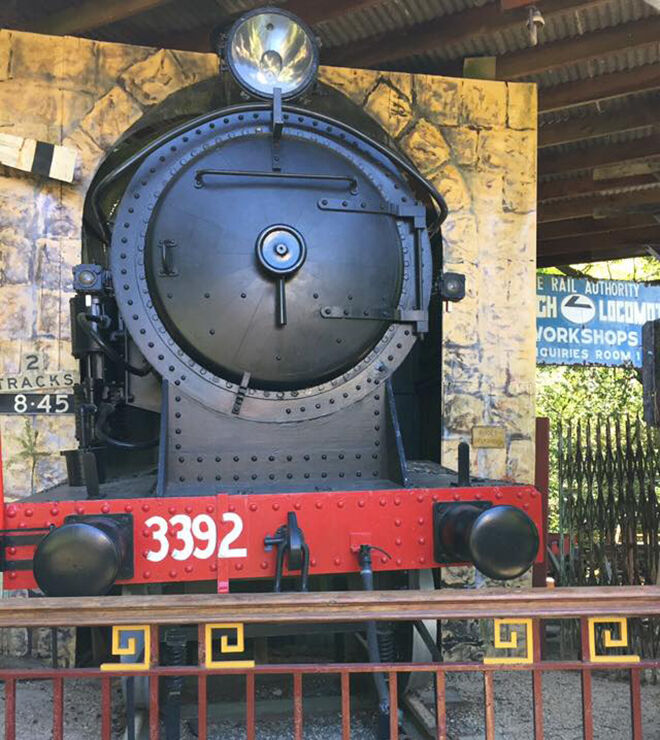 Anywhere with toys and trains is a hit, so head for the Leuralla Toy & Railway Museum in Leura. Model railways and a mini-Matterhorn mountain take kids on a trip to the Northern Hemisphere.
Leuralla Toy and Railway Museum: 36 Olympian Parade, Leura NSW (02) 47841169
10. Trains on the brain!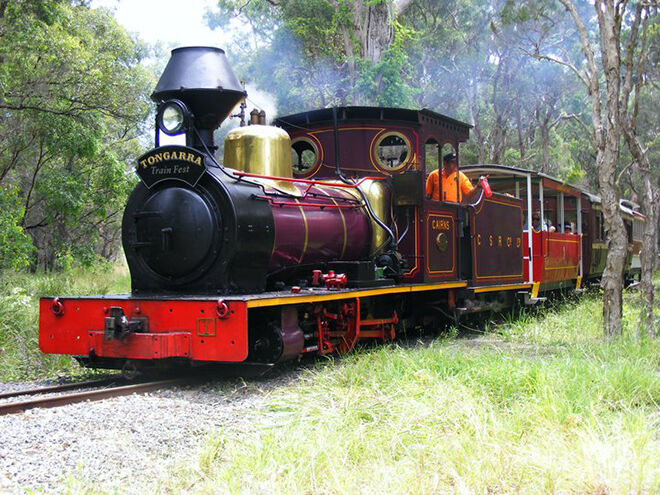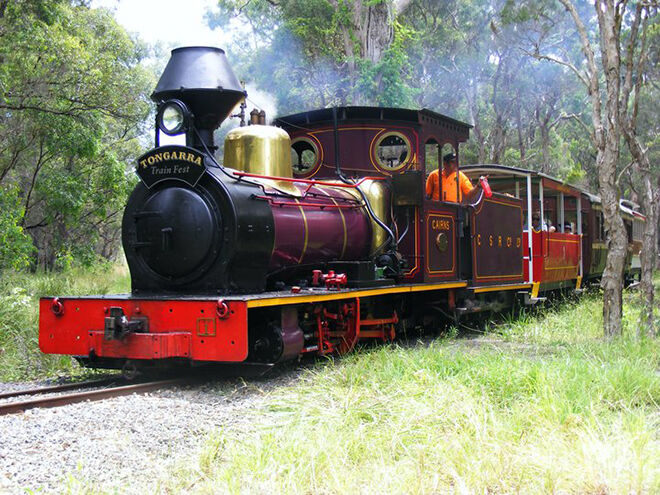 The Illawarra Light Railway Museum is train central. With steam and non-steam locomotives, passenger cars, rolling stock and a miniature railway, this place feels like the Island of Sodor!
Illawarra Light Railway Museum: 48a Tongarra Road, Albion Park Rail, NSW (02) 4256 4627
11. The real deal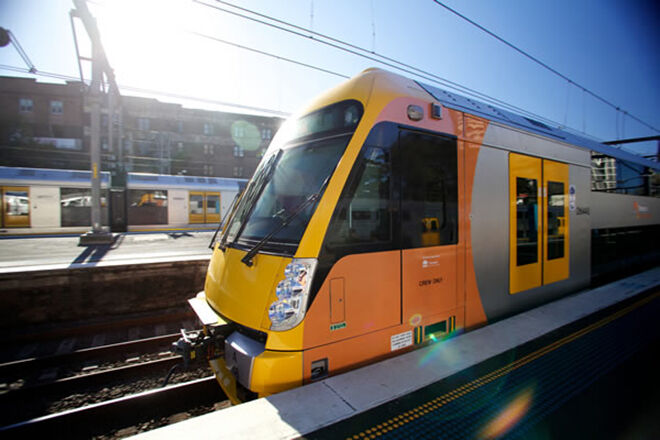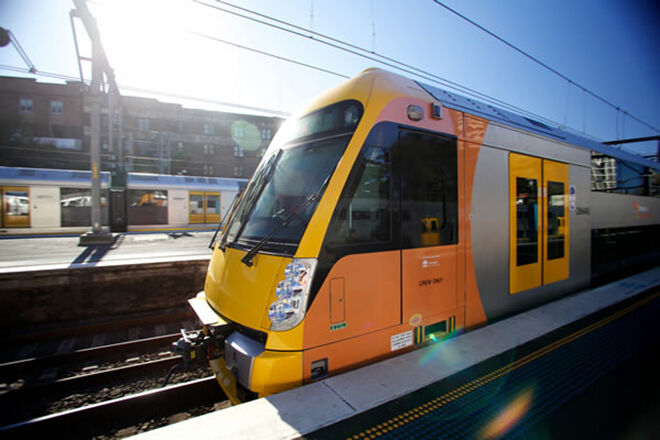 Sunday is a fun day to travel on Sydney's trains and light rail. With an Opal card you get unlimited public transport travel for $2.50 each. Explore the rail network till tired kids give the signal to stop! The easy train-themed destination.