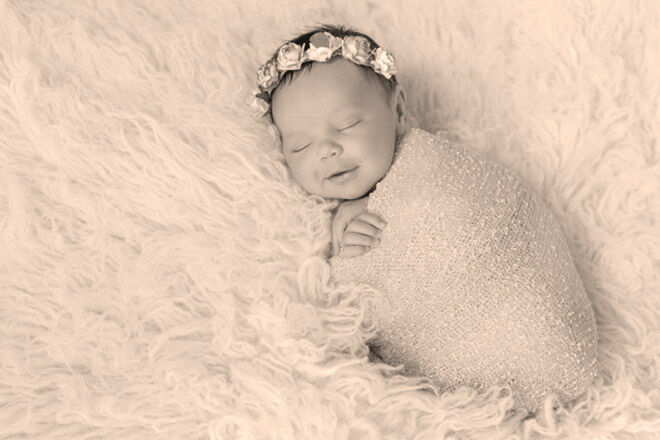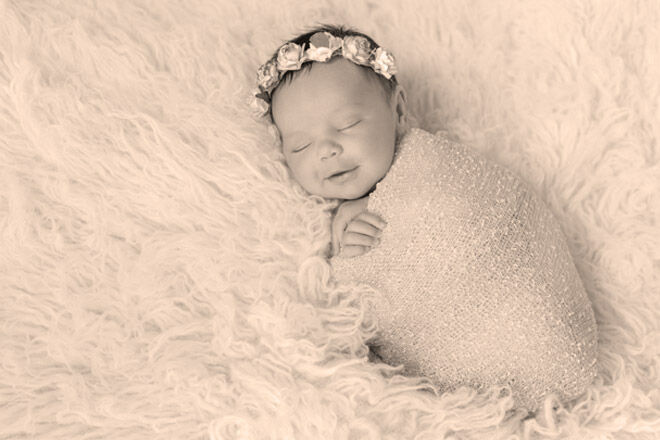 Old-fashioned baby names are definitely on the rise. Whether they're going all the way original, or tweaking them a little to give a contemporary edge (think Alfie, rather than Alfred), more and more parents are being inspired to turn back time in the baby name game.
We've taken a trip down memory lane and come up with 23 vintage baby names that are on their way to making a cool comeback. Here's to sticking to the tried and true when it comes to naming your boo!
Vintage baby names inspiration
Adelaide: A grand, regal name that will suit your little girl well into adulthood.
Alfred / Alfie: An abbreviation from the name Alfred, Alfie has a certain cool edge to it.
Beatrice / Trixie: Radio's golden girl, Fifi Box, and former iron man, Grant Kenny, called their sweet girl Trixie. A hipper version of the more formal, Beatrice.
Clara: meaning 'bright, clear', this enchanting name was popular in the 1880s giving it some serious vintage cred.
Dorothy / Dottie: We love Dottie, a shortened version of Dorothy – it has a lovely sense of youthfulness about it.
Elsie: Let's face it, if you are looking for a way to 'sell' the idea of a new baby to your current baby girl, calling her Elsie, a name similar to Disney icon Elsa, is going to be a winner.
Florence: A name overflowing in vintage chic, Florence or Flo for short, is a gorgeous choice.
Flynn: Romantic swashbuckler Errol Flynn made this one famous. Supermodel Elle Macpherson proved she wasn't immune to the name's charm when she chose it for her son.
George: This classic name, popular from the mid-1800s to the mid-1900s, has made a comeback since it was bestowed upon a certain cute-as-a-button prince.
Harvey: Meaning 'battle-worthy', this old English surname has become increasingly popular for modern bubs.
Iris: As pretty as it's floral namesake, Iris has an old-school charm about it.
Mae: Kate Ritchie, best known for her much-loved role as Sally Fletcher on Home & Away, named her darling daughter Mae. It's short and sweet!
Matilda / Tilly: The bush ballad 'Waltzing Matilda' certainly gives this classic name an Australian connection. Tilly is a sweet nickname that could stand on its own as a pretty vintage choice.
Maximus: Meaning 'greatness', this moniker has a heap of variations: Max, Maximilian, Maxima, Maxwell… the list goes on!
Ned: Aside from the obvious bush ranger connection, this vintage name has an 'I was born to be cool' vibe about it.
Noah: You can't get much older than a name sourced from one of the Bible's most iconic men, but this moniker has stood the test of time to remain popular today.
Olive: Aussie expat Isla Fisher and her funnyman, Sasha Baren Cohen, called their firstborn daughter, Olive. We also love the names of their other children, Elula and Montgomery.
Oliver: Meaning 'olive tree', this male counterpart to Olive symbolises fruitfulness, dignity and the offer of peace. If Oliver seems too formal for a wee bubba, you could use Ollie as a nickname until they grow into Oliver.
Pearl: Meaning 'precious', this gemstone name was paired with another vintage pearler – Clementine – to become the name of Jack Osborne's little girl, Pearl Clementine. Adorbs!
Sadie: We might know her as a cleaning lady, thanks to Johnny Farnham's iconic hit, but Sadie actually means 'princess'.
Walter / Walt: This old German name might mean 'ruler of the army', but the shortened version, Walt, could well turn out to be the ruler of your family.
Wyatt: Ashton Kutcher and Mila Kunis named their daughter Wyatt, a name that is both retro and gender-neutral. Gotta love it when you score a double-trend!
Need more baby name inspiration? Check out our favourite picks for surnames first, French favourites, gender-neutral and Aussie baby names.