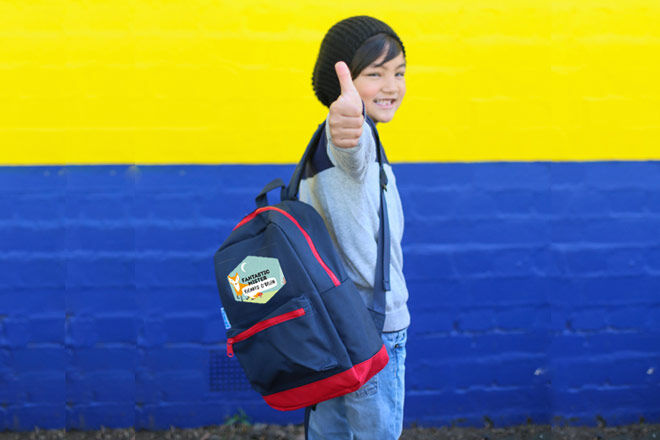 This competition is now closed.
Take a bow A. McCully (NSW) and A. Paul (VIC), you're our lucky winners. Enjoy
Let's get personal(ised)!
Your kiddo will feel super special when they see their name printed on all the fabulous goodies included in the ginormous Back to School prize pack from Hippo Blue.
Hippo Blue's personalised back-to-school products are designed with youngsters in mind. There are stacks of designs to choose from in the classic range. Whether your young'un is mad for rockets or robots, watermelons or flamingoes there is something for every little personality.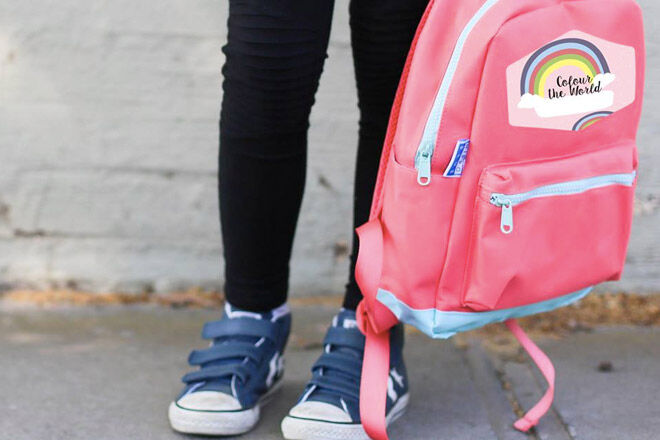 And now there is also the new adventures range that teams with Hippo Blue's beautiful personalised story book The Adventures You'll Have. With this range your child really takes the starring role! You can customise the adventures range with either a boy or girl character as well as choosing their hair colour. Too cute!
And let's not forget those labels.
Those things stick like superglue! No more diving through the lost property box searching for misplaced hats and socks and t-shirts. And definitely no more scraping out the washing machine to find those dislodged label fragments!


Personalised Pencilcase
Mega Name Label Pack
Mega Name Label Pack
Personalised Lunch Bag
Personalised Large Backpack
Personalised Large Backpack
Now everything that goes to school comes back with the help of Hippo Blue personalised kit. It's like having an extra pair of eyes to keep a watch over your little tyke's gear.
The prize pack includes a large backpack, insulated lunch bag, pencil case and a mega name labels pack. That's everything you need for the complete personalised school / kinder / day care experience!

Two lucky Mum's Grapevine subscribers will each win a personalised Back to School prize pack including a large backpack, insulated lunch bag, pencil case and a mega name labels pack valued at $188.95.
HOW TO ENTER
Entry is open to all Australian Mum's Grapevine Sale Alert Newsletter subscribers. You must be actively subscribed to be eligible to win if selected.
Step 1. Enter your details below and tick subscribe to the newsletter (even if you are already subscribed).
Step 2. Visit the Hippo Blue website and in the entry form below, tell which design style you'd choose to personalise your goodies.
Competition ends Friday April 29, 2016.
Read our full Terms and Conditions