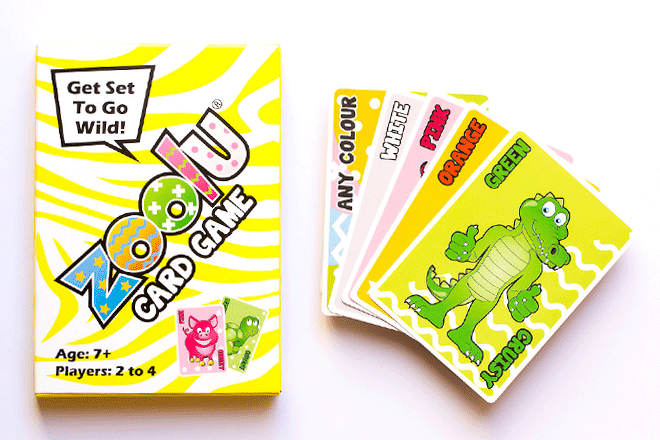 Birthday gifts are sorted and family entertainment is covered with Zoolu Card Game!
Created by one of our fabulous writers, Hejira Convery, this new game is fun for girls, boys and grown-ups. The aim is to collect a full set of cartoon animal cards in one Colour or Type.
Combining strategy and a splash of luck, players swap, swipe, stockpile and surrender cards in their bid to 'go wild' first.
In between playing the game, kids can meet the Zoolu Crew, read their fun weekly Blog and print out free activity pages online.
Zoolu Card Game is available at www.zoolugame.com ($19.50) and at selected retailers.