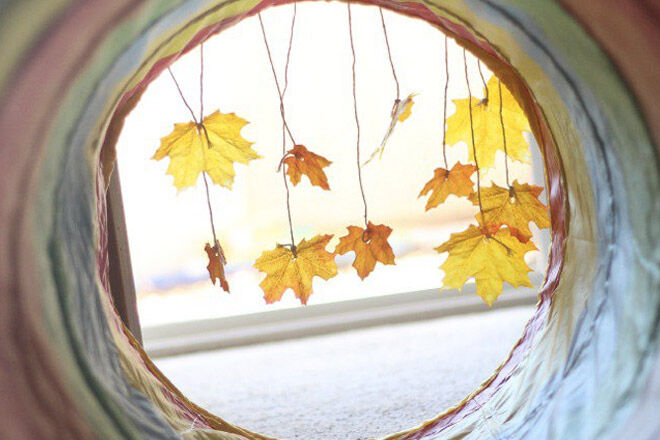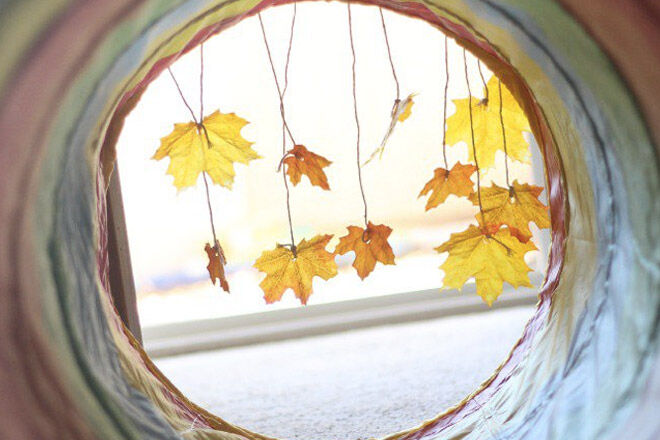 Comfortable days and cool evenings make Autumn a ridiculously nice time of the year. The evergreen Australian bush may hold onto its leaves, but there is still plenty of colour on display and lots of activities to make your kiddo's day.
Here are 14 Autumn activities that children will fall over themselves to make!
Getting twiggy with it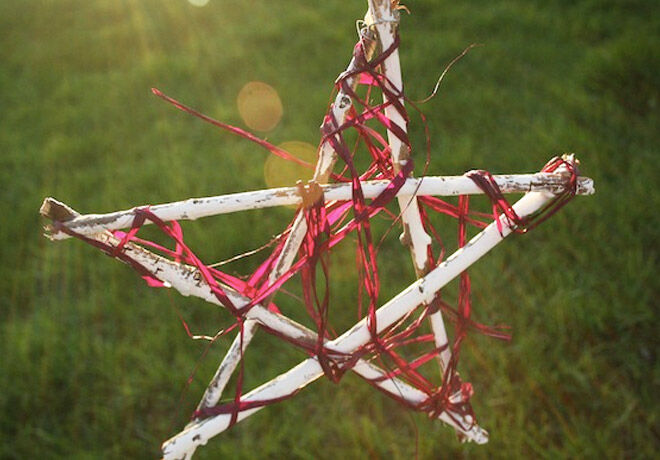 With just a few twigs, some raffia and some wild twisting, your autumnal artists will create a gorgeous starry mobile that will be enjoyed for many seasons to come. (via Happy Hooligans)
Upcycled for the senses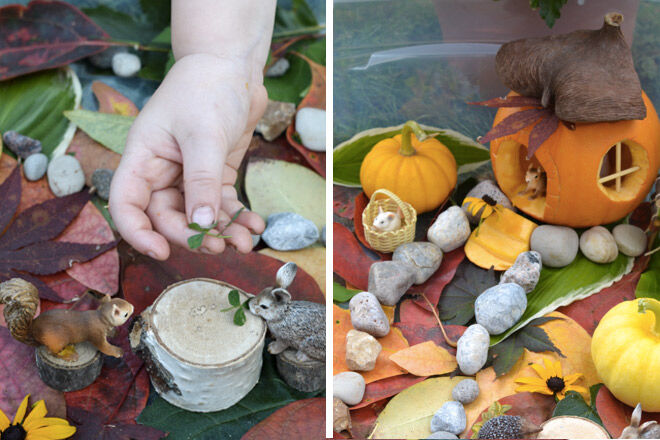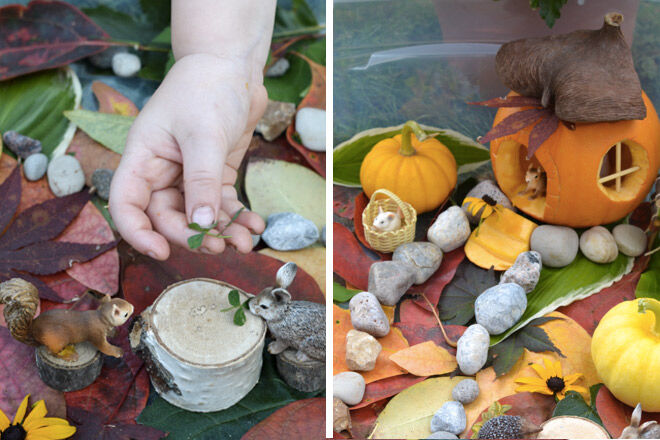 A sensory play world captures Autumn's colour, crunch and woody scent all in one place. And collecting the materials is half the fun. (via Adventure in a Box)
A real tweet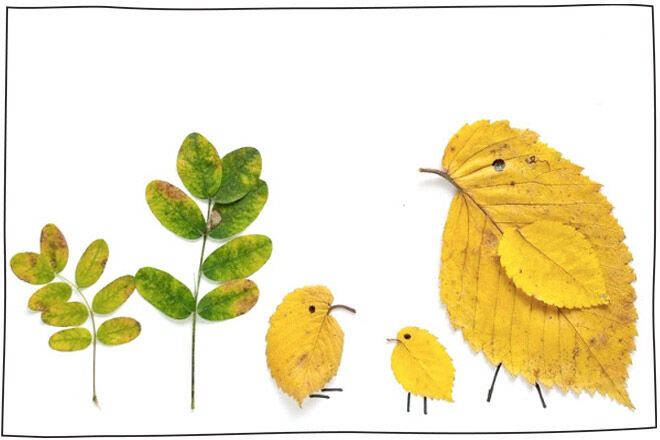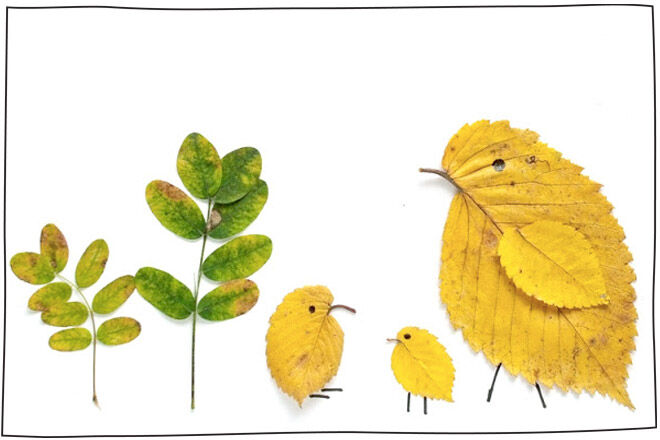 Birds, foxes, elephants, reindeer and every animal under the sun (and moon) can be made from leaves. Watch your kiddo's imagination roam free. (via kokokoKIDS)
Forest jewels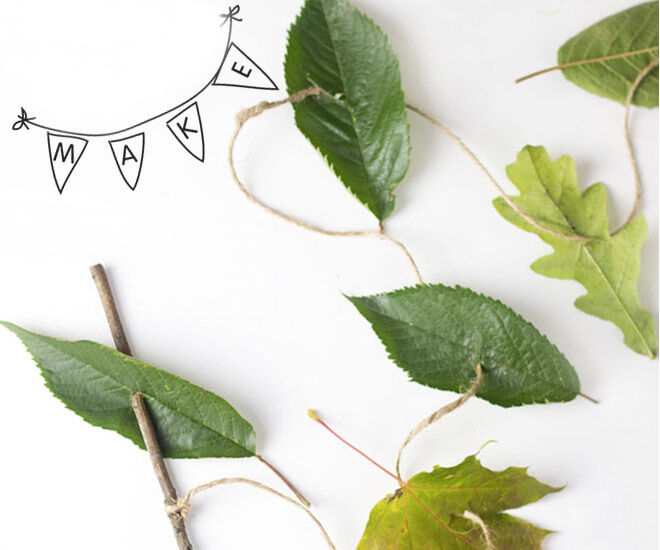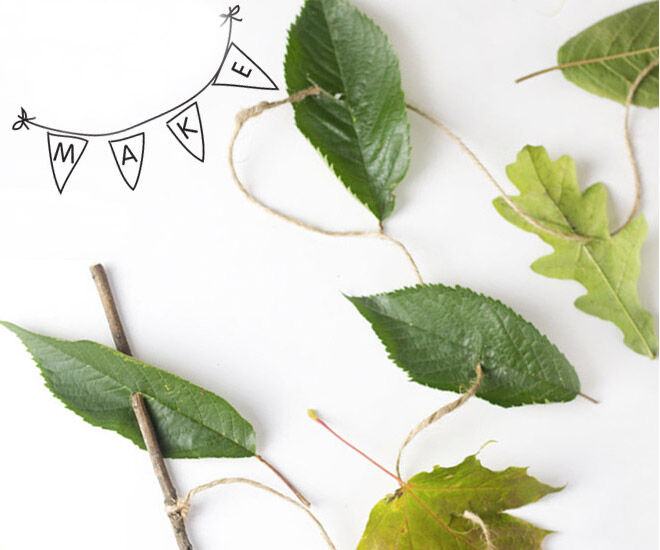 Leaves, twig 'needles' and twine are all that's needed to create lovely lengths of leaf threading. Mix up colours and shapes for a vivid bunting or statement necklace! (via The Mud Kitchen)
Leafy, leafy shake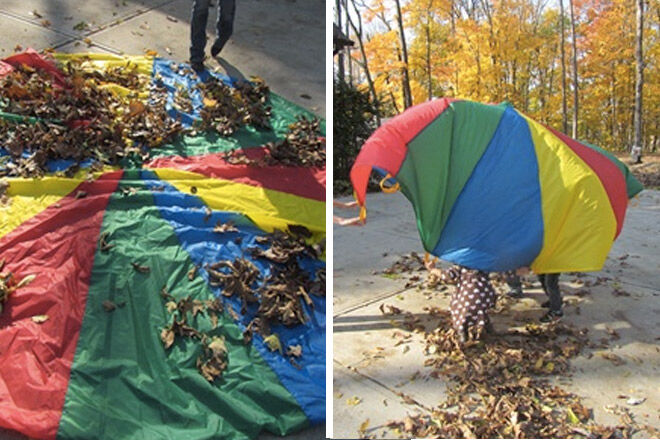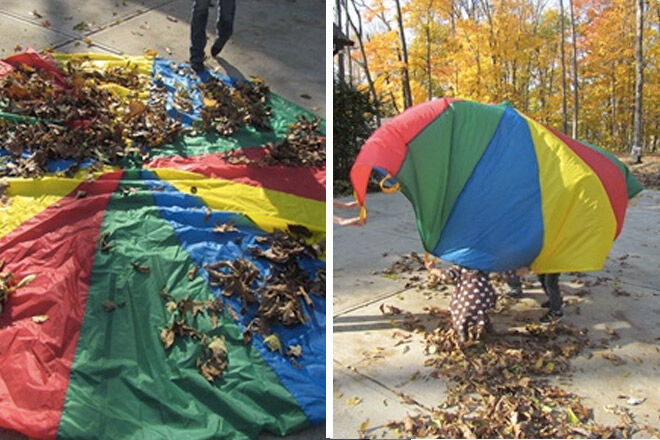 Parachutes are the best! Once the kids come out from underneath, pile the 'chute with leaves and shake, shake, shake. (via Teach Preschool)
Leaves at the end of the tunnel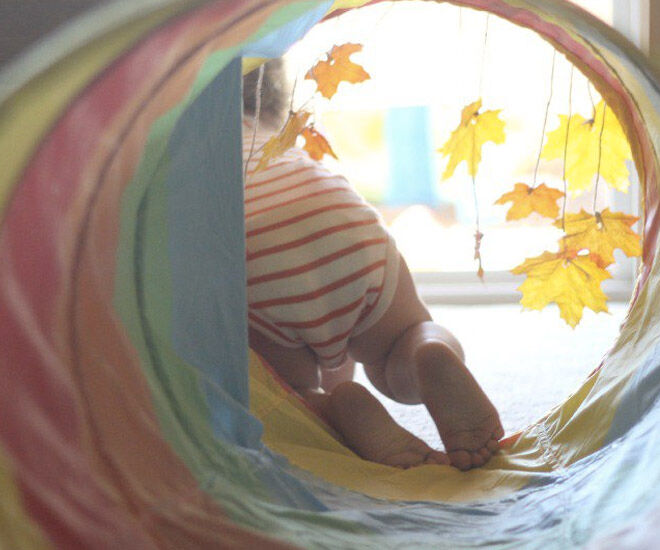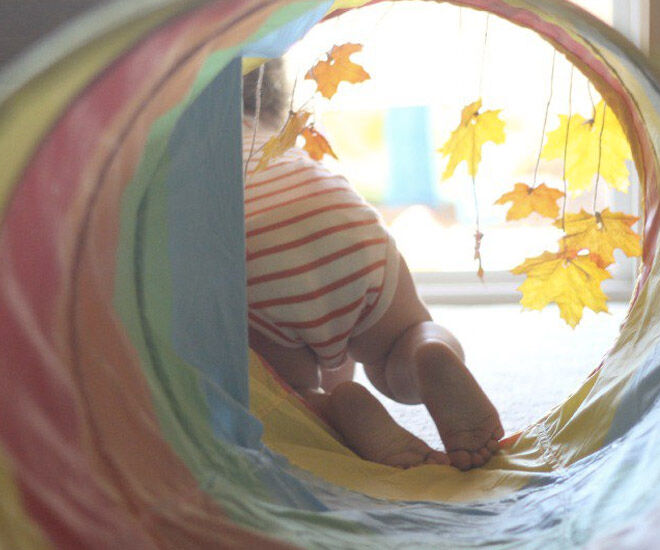 A baby play tunnel is transformed into an Autumn adventure land with the help of a few of hanging leaves. A world of wonder awaits! (via Kids Activities Blog)
Art to warm your heart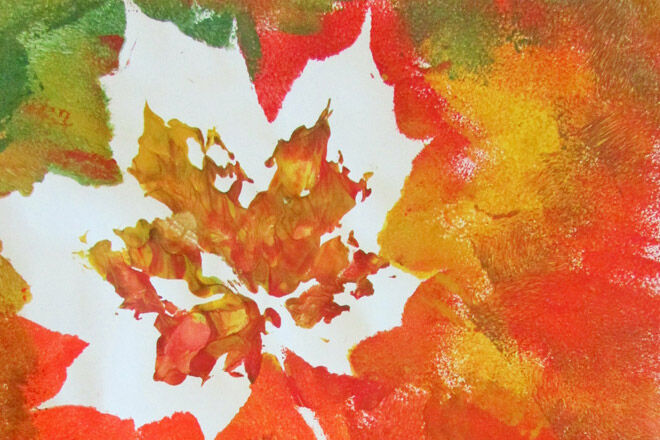 The Autumn palette is so warm and toasty that you'll want to hang every leaf artwork your kiddo creates. Use leaves as stencils and lots of orange paint! (via Craft Ideas for Kids)
Forest fairies (and elves)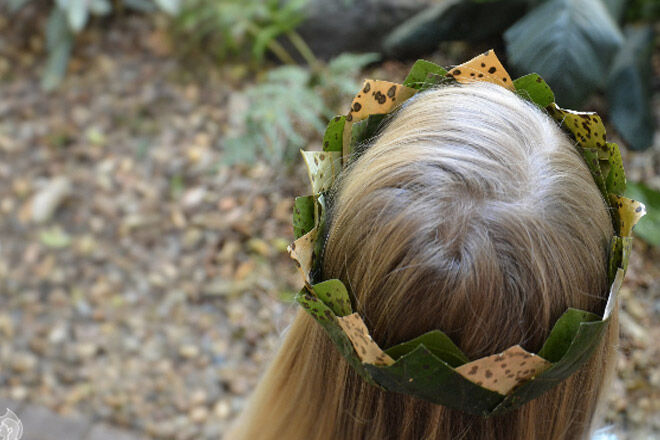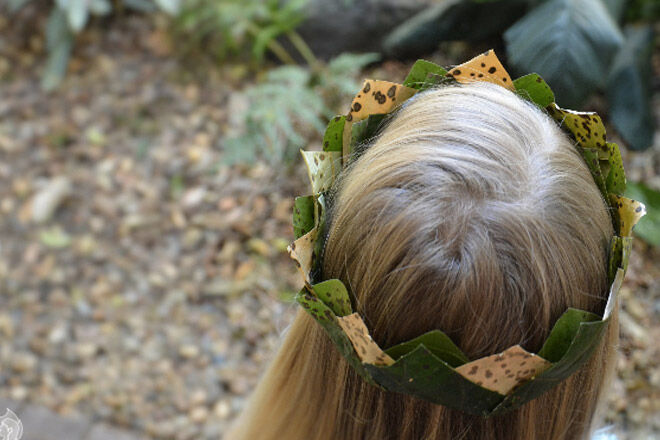 Ben & Holly's Little Kingdom comes to life with this fairy or elf crown made from leaves. (via Mother Natured)
In and out and all about!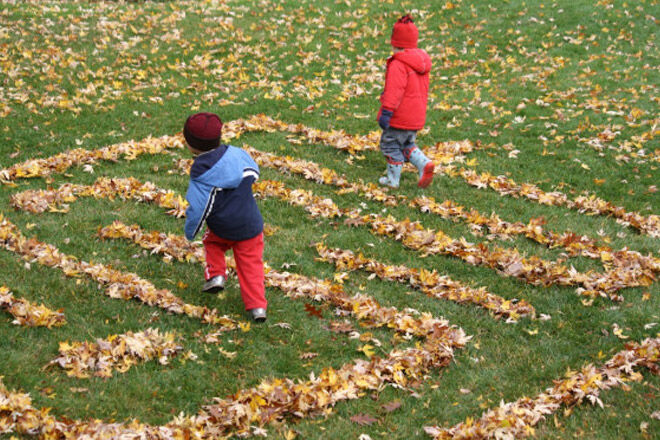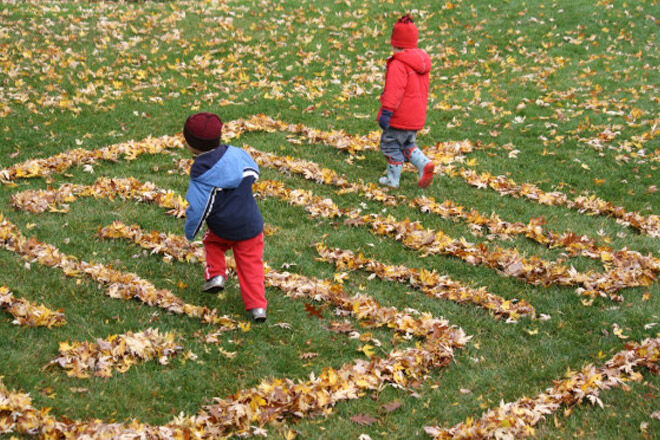 Kiddos will get lost in the moment navigating this leaf maze. Raking up leaves suddenly became a lot more interesting! (via Happy Hooligans)
An Autumn adventure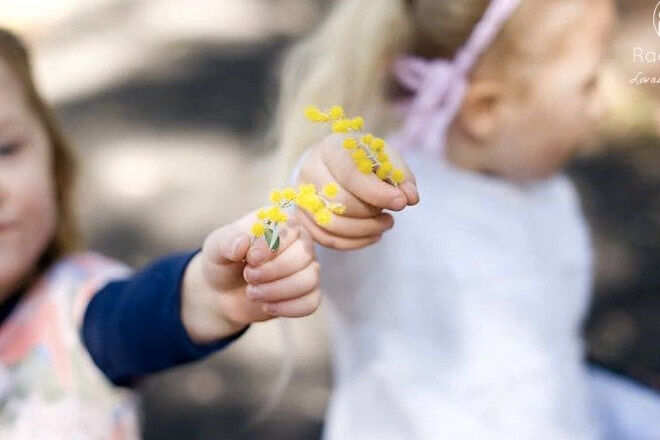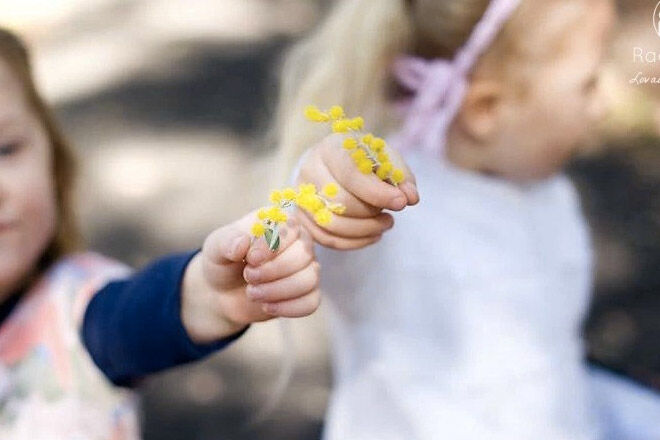 Autumn is an ideal time for a sensory nature scavenger hunt. Listen for crackling twigs, spot bright leaves, feel bark, smell log fires and taste that hot chocolate at the end! (via Racheous)
A leaf by any other name…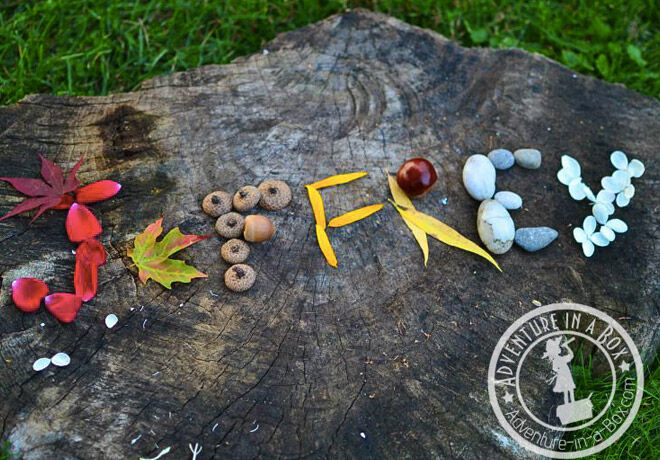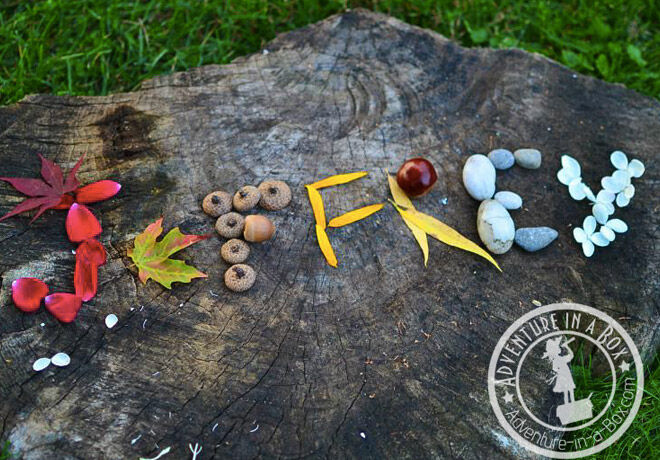 For little ones learning their letters, this activity is double the fun. First, a scavenger hunt for leaves, pebbles and other autumnal treats and then comes the letter assembly. Left brain and right brain unite! (via Adventure in a Box)
Sparkle fingers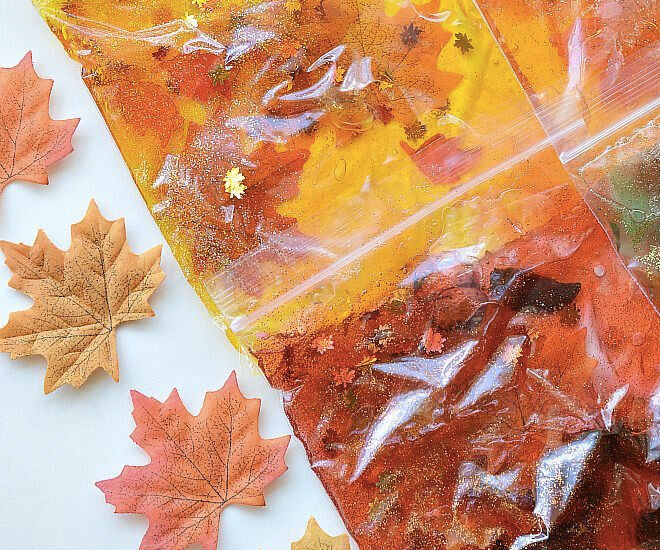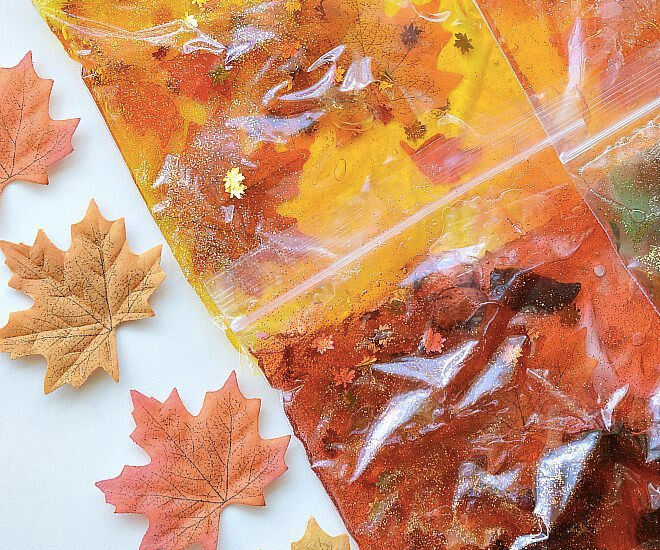 Teeny tots will feel like they're outdoors thanks to this Autumn-themed sensory bag. Leaves 'rustle' amongst glitter, sequins and droplets of liquid colour. (via Kids Play Box)
More is more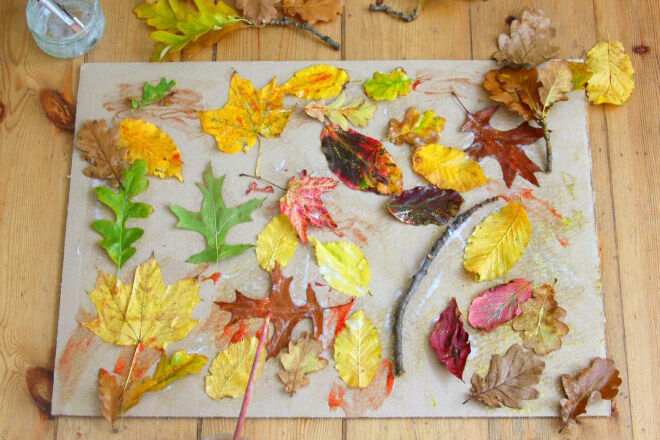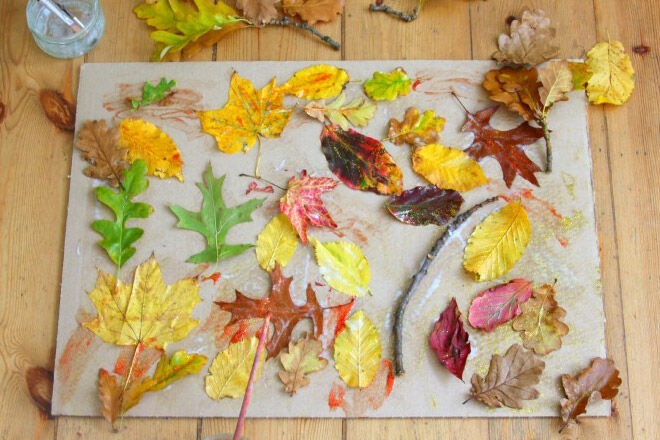 Collage is not for minimalists, which makes it ideal for kids. Collect natural materials, then rip, tear and bust out the glue to stick them all on your canvas. Drying times vary! (via The Imagination Tree)
Autumn pastels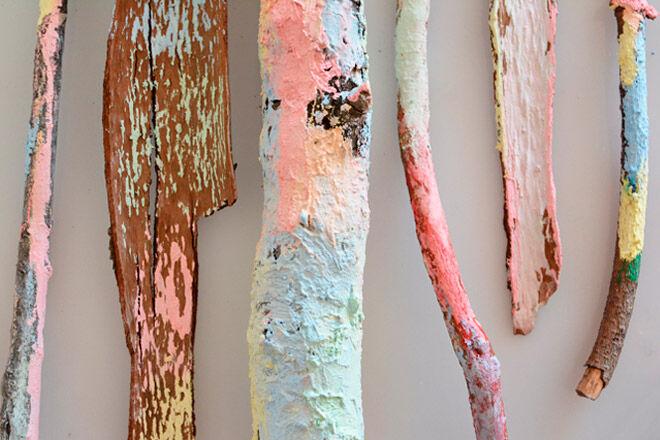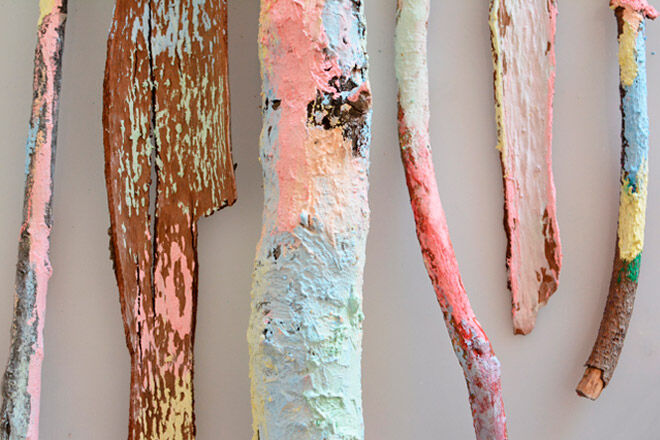 Chalk nature painting adds a soft touch to dry old wood. Help your wee stickling find a tree branch, plus some jumbo chalk (wet and dry), then let their fingers do the chalking. (via Meri Cherry)
Read more:
10 Autumn craft ideas to bring the outdoors in
13 ridiculously easy Autumn crafts