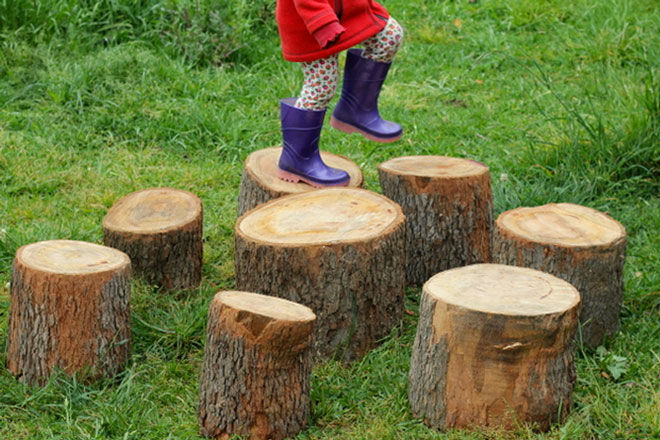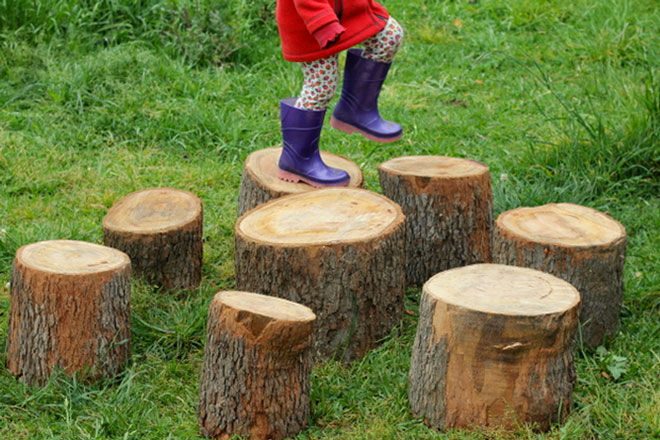 Open wide, come outside, it's playtime! Whether you have a cute courtyard or a rolling lawn, your kiddo will love having their own outdoor space. There's a world of excitement, experimentation and exploration just outside the back door, so step into the open air and create a place where your little one can lose themselves.
Here are 19 backyard play spaces to make at home. Hip hip hooray for garden play!
Explore, play, connect!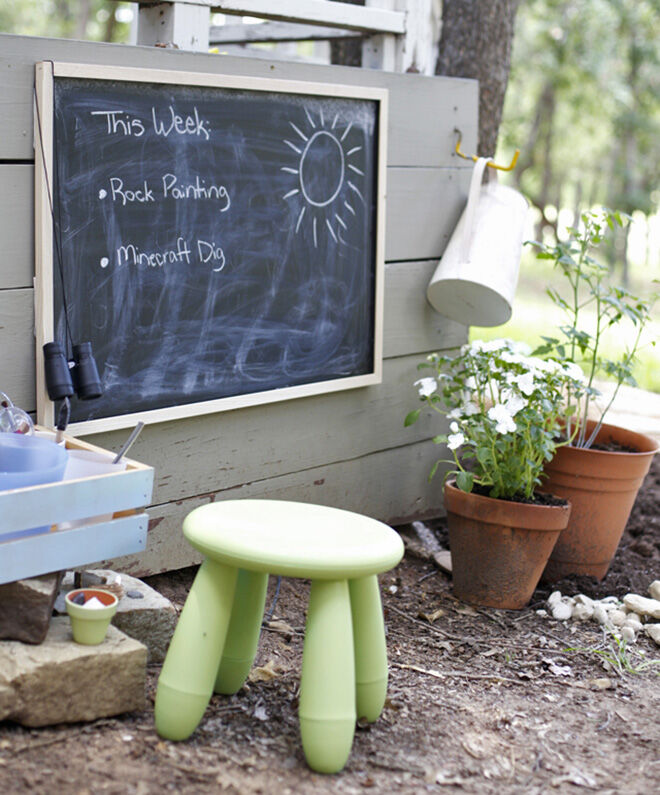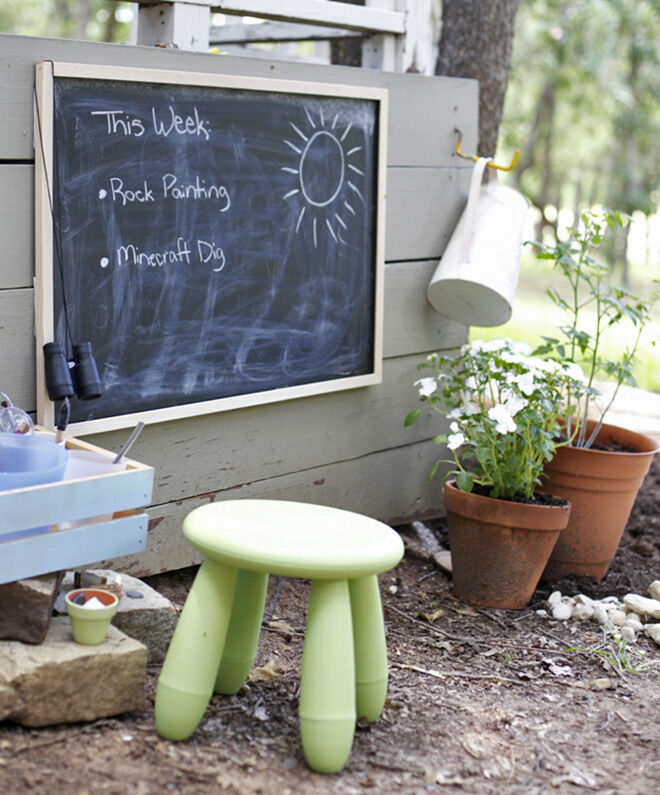 Play-onauts, to your station! This outside exploration station has shades of the Octonauts, but is built for above sea adventures, like gardening, craft and games. (via Modern Parents Messy Kids)
The sound of music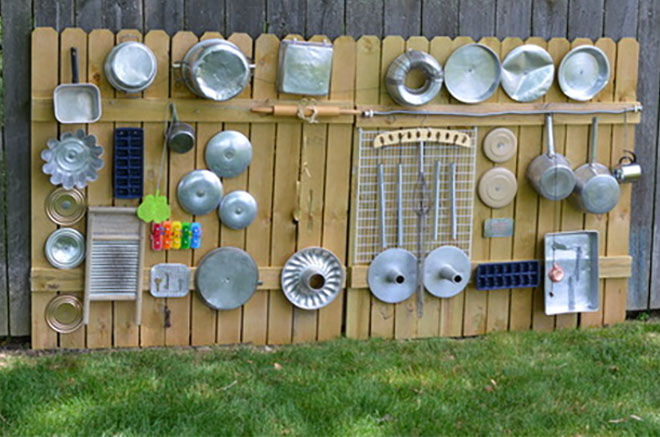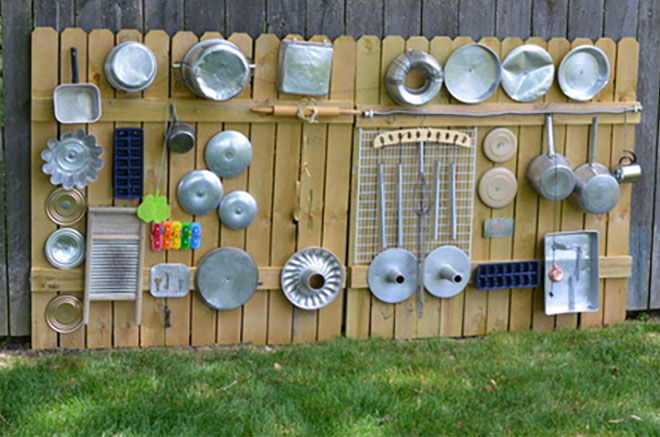 Make some noise with this musical fence. The neighbours will love you (!) and the kids will demonstrate what metal really sounds like. Rock on! (via Prek + K Sharing)
Construction site: Do enter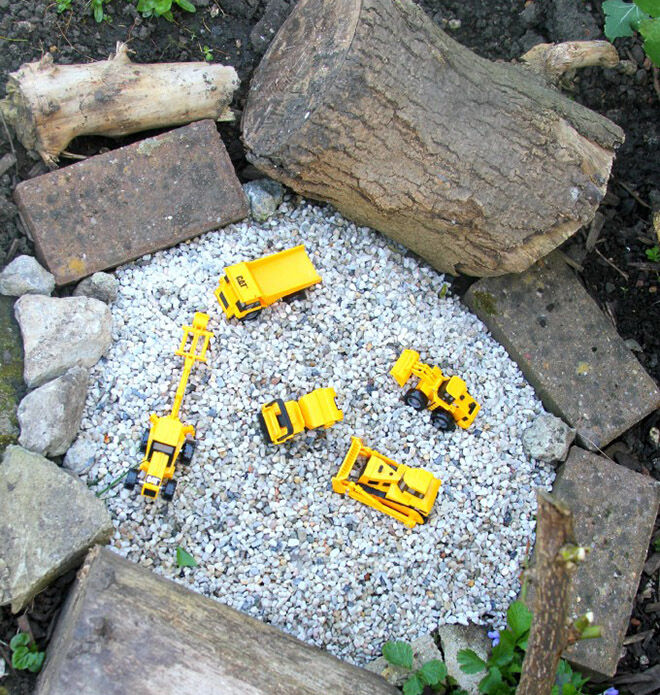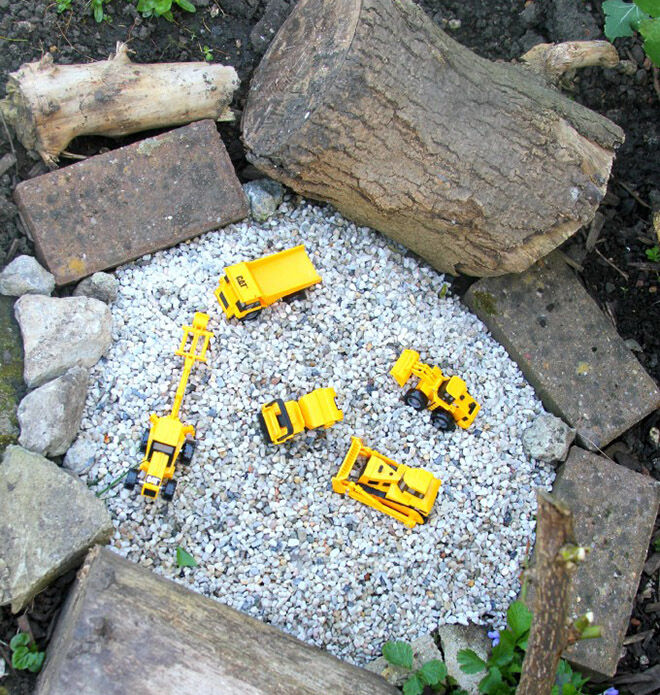 This construction site gravel pit is small but mighty when it comes to imaginative play. Kids drive the action with diggers and dump trucks. (via The Imagination Tree)
And if you really want to up the fun, build on one of these amazing DIY race tracks for hours of petrol-headed play.
Junior chefs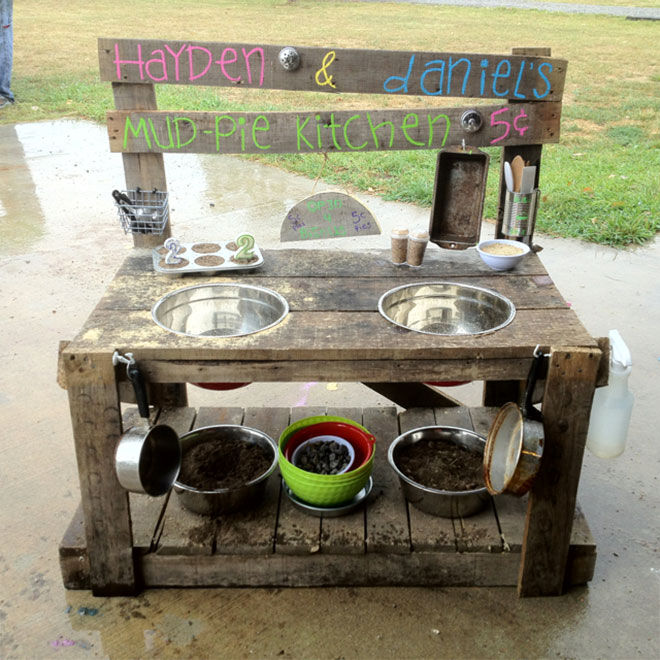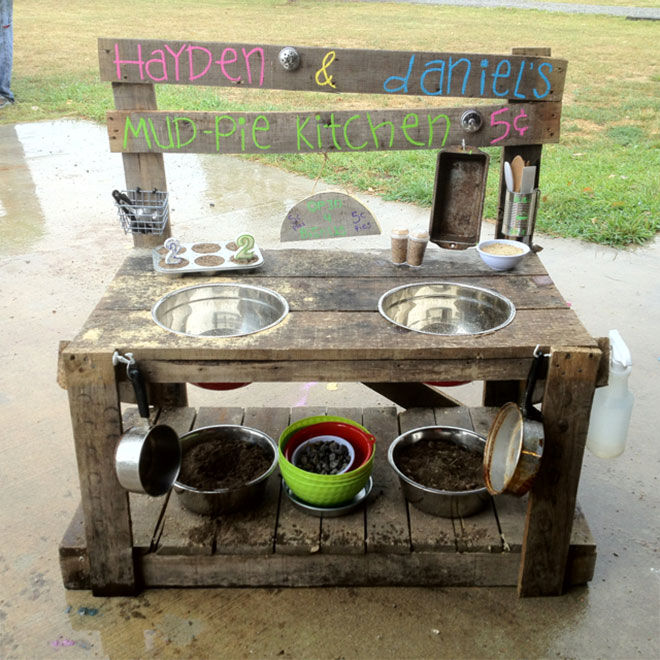 This mud pie kitchen passes the Fun Test (never mind the Food Inspection one) and makes for messy, muddy outdoor play. (image: origin unknown)
Catch of the day!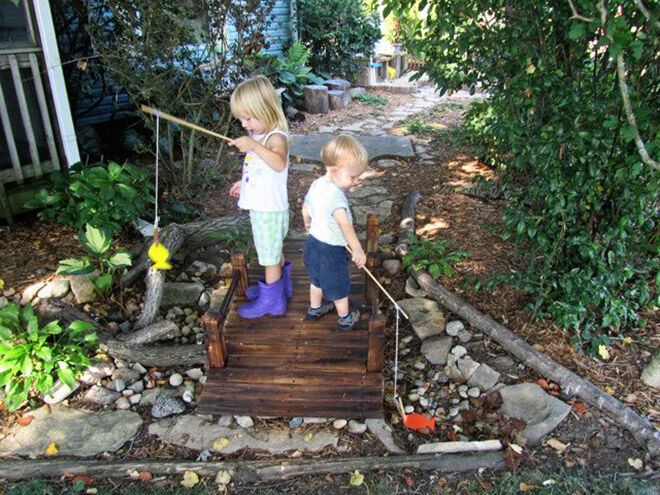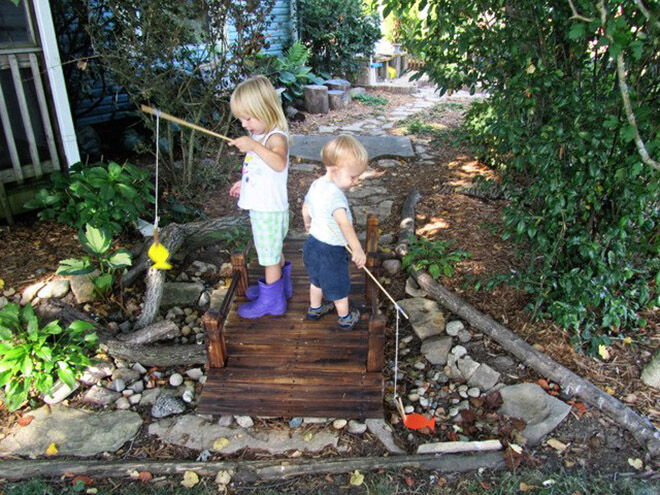 'Go Fish' isn't just a card game, it's an outdoor play experience. The dry creek bed and bridge add a nice landscaping touch too! (via Childhood 101)
All aboard!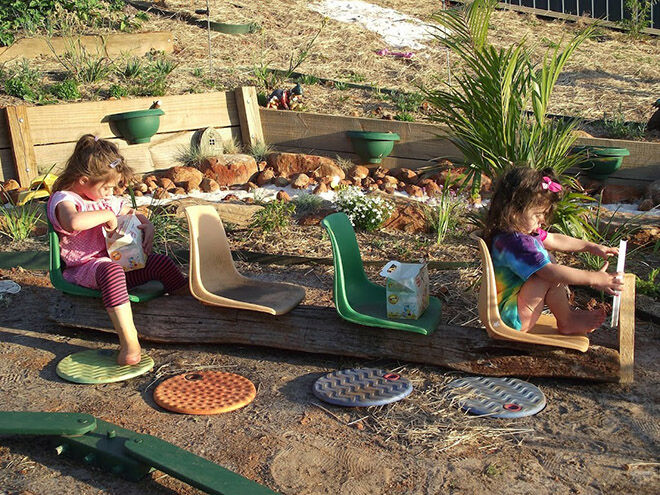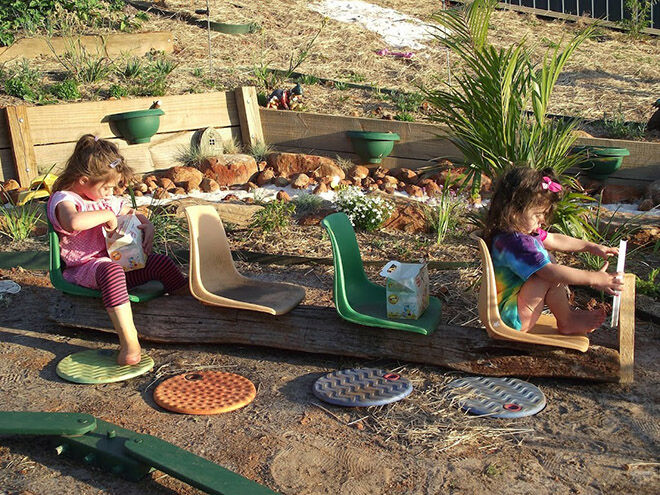 Take to the open road, or train track, with this easy project using plastic school chairs. Beep, beep! Too, toot! Coming through! (via Mummy Musings and Mayhem)
Set sail with a bucket and pail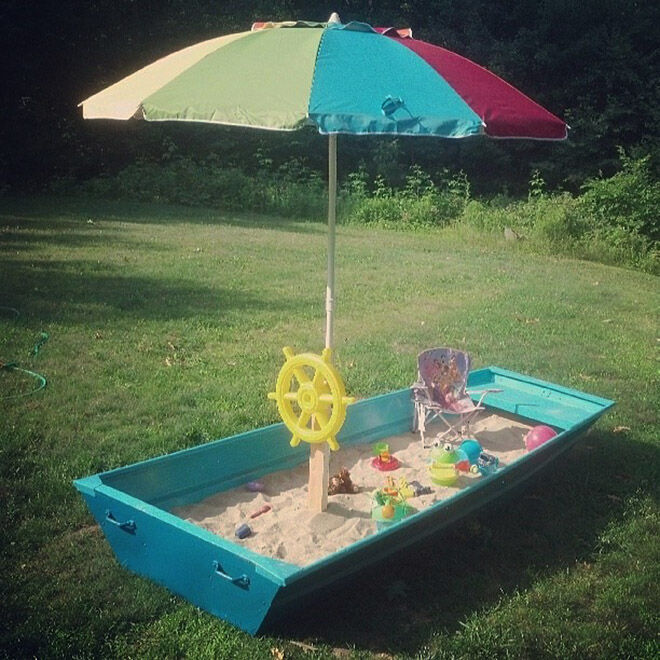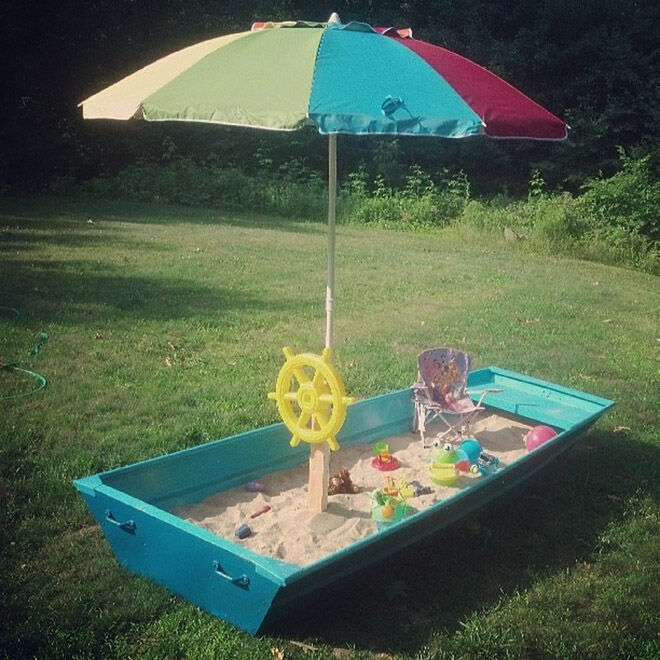 "Ahoy, me hearties! There be a sandbox in this boat." This nautical idea will certainly put the wind in your kiddo's sails. (via Hometalk)
Up, up and away!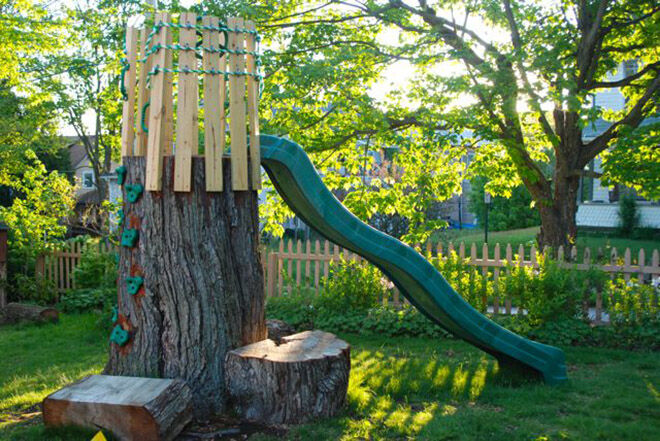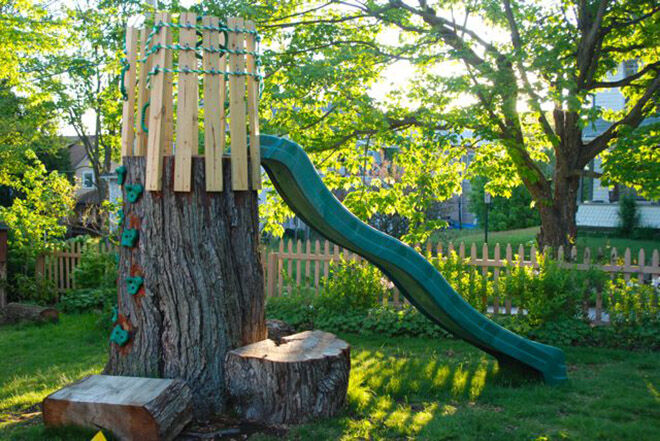 Little monkeys will love climbing up, looking out and slipping down this play space. Has anyone got a spare tree stump? (via Wife, Mother, Gardener)
Raid the woodpile!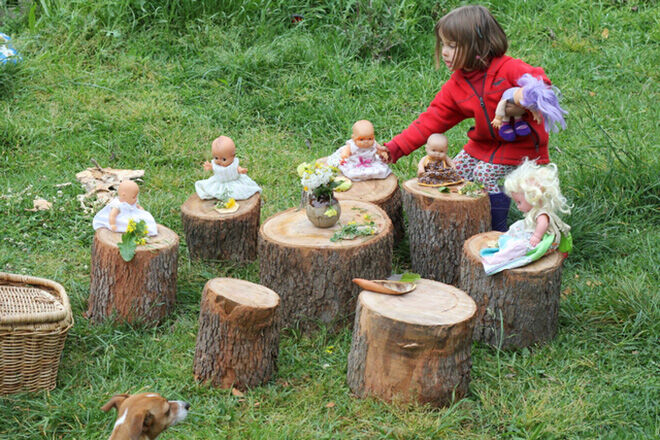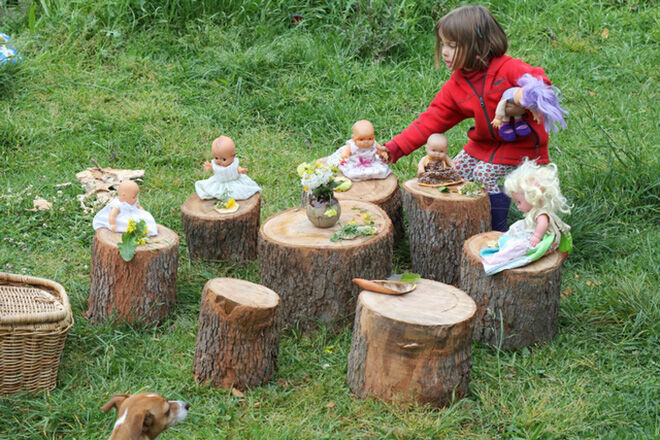 There's fun to be had with firewood! Salvaged timber can be transformed into doll seats, stepping stumps or even an outdoor setting for "real" meals. (via Little Eco Footprints)
Get roped in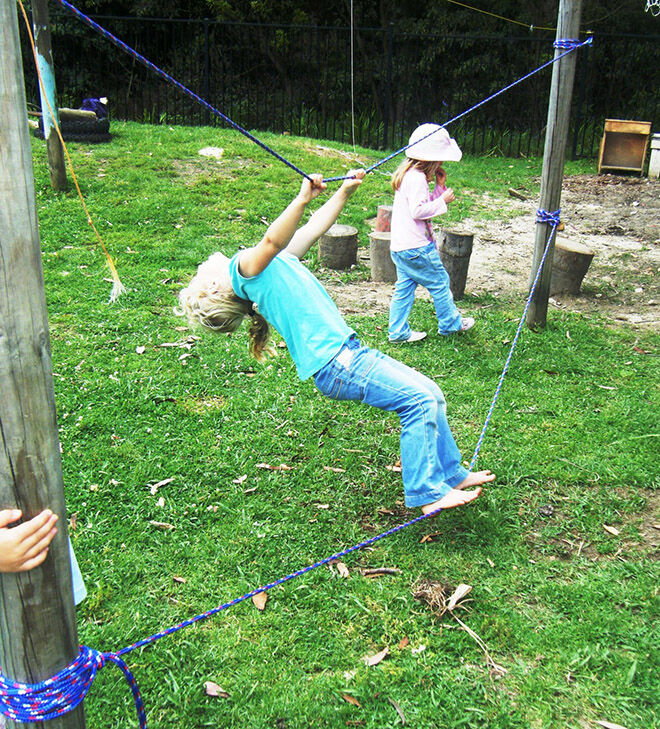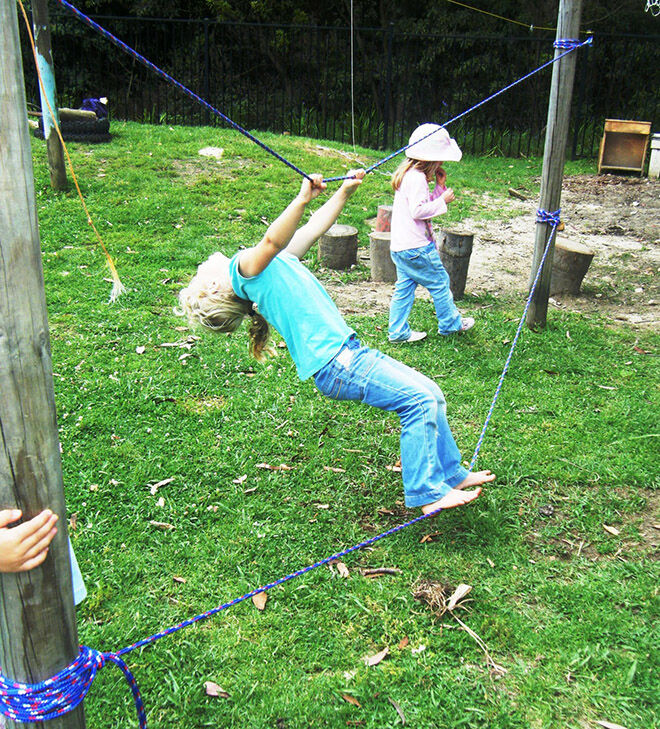 For circus play (tightrope walking), pirate play (plank walking) and jungle play (vine swinging), all you need is a length of rope. Build a bridge and let the acrobat antics begin! (via Let the Children Play)
Over the rainbow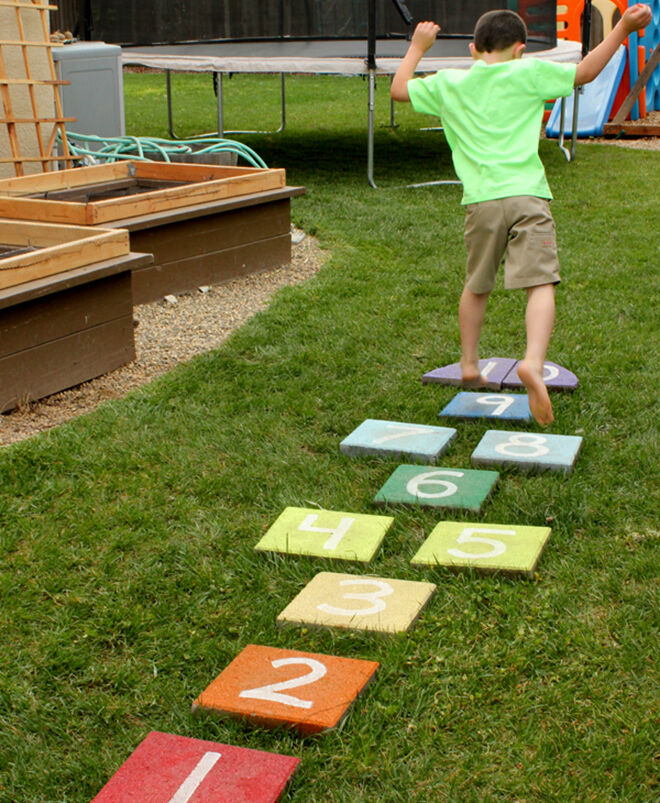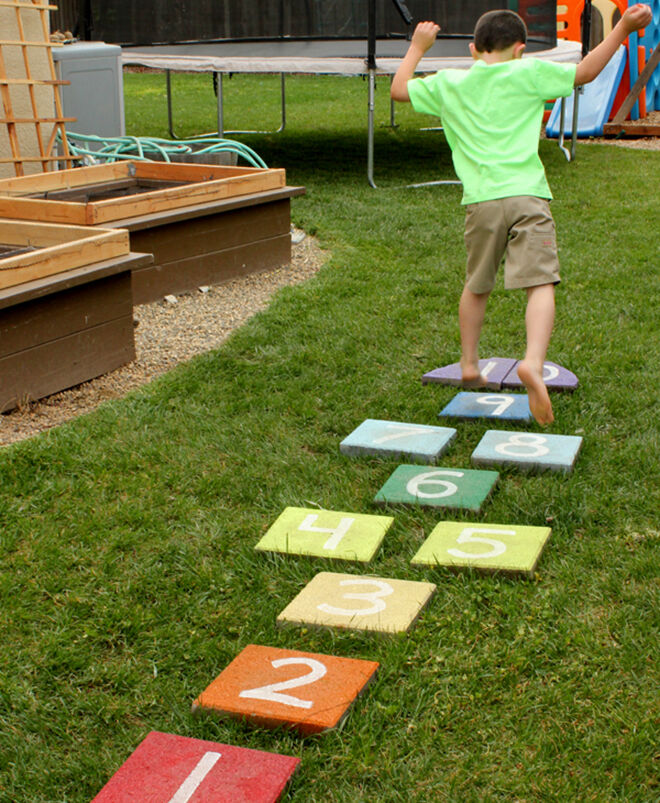 There's no gold at the end of this rainbow, but there is plenty of fun for footsies. This DIY hopscotch is made from pavers for colourful play day after day. (via Happiness is Homemade)
Balancing act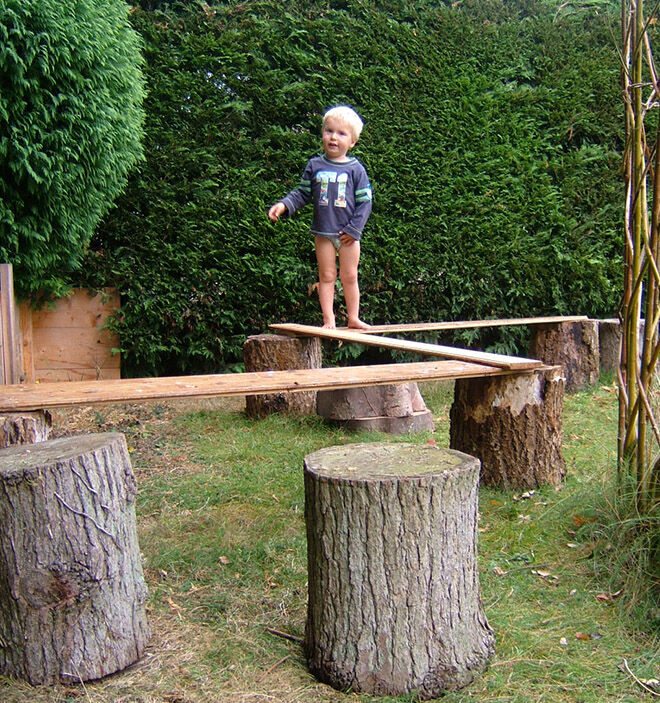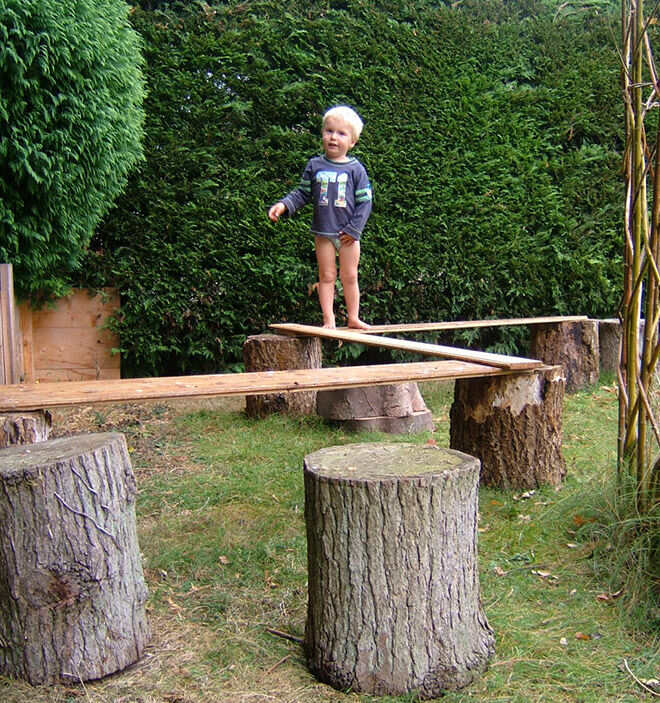 This aerial plank path is great for balance and has a risky edge that will excite junior daredevils. Zip along the zig-zag! (via Daisy Broomfield)
Flag this idea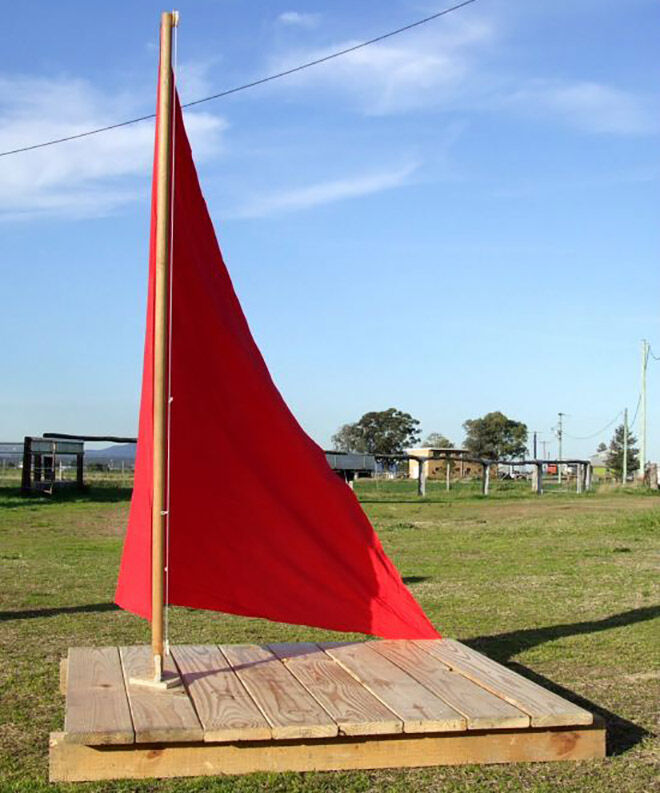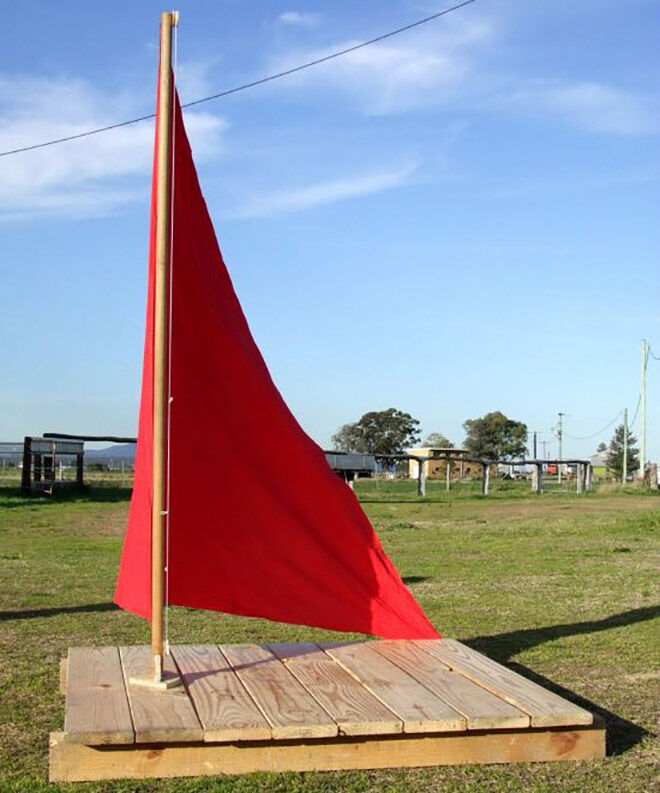 Cast away from the real world and sail this raft on a journey into your kiddo's imagination. Deck it out with a sail and pirate paraphernalia for extra adventure. (via Paris Bourke)
Sweet pea tepee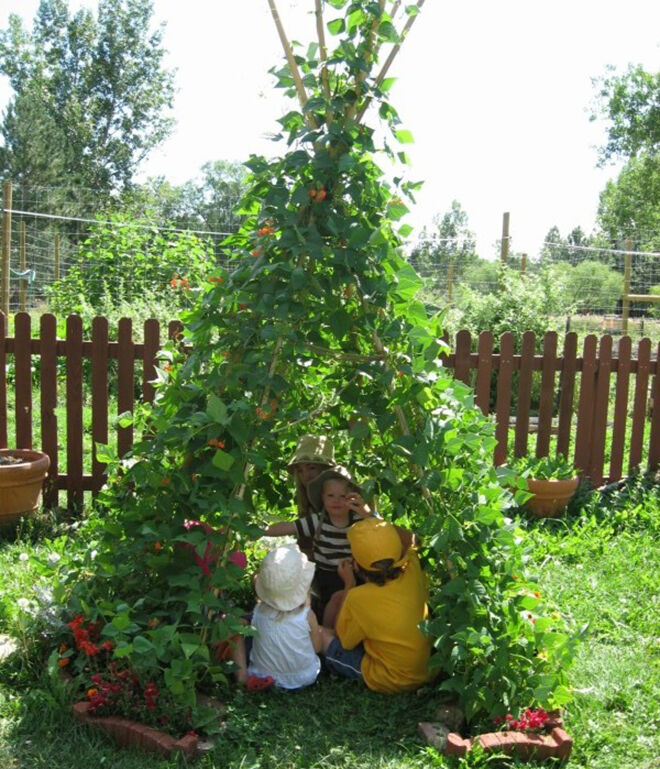 This living tepee brings colour and perfume to outdoor play. Just plant some sweet peas and watch the play space grow before your very eyes. (via Keep Indianapolis Beautiful)
Water feature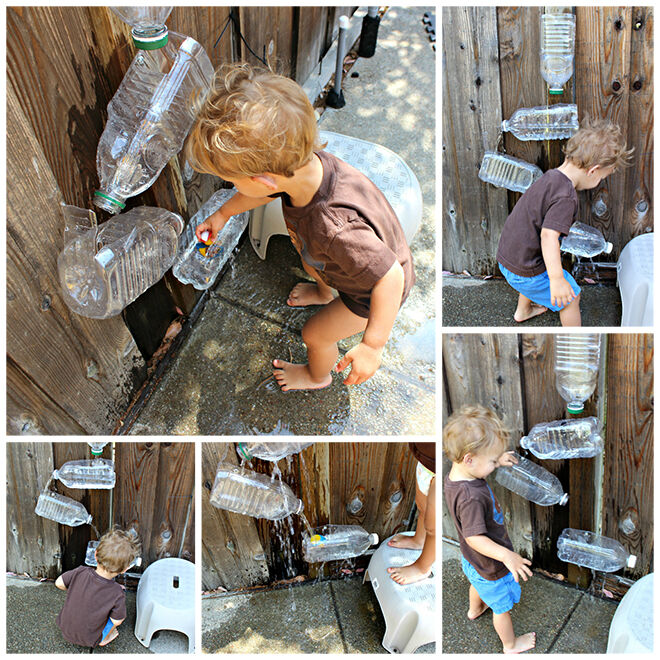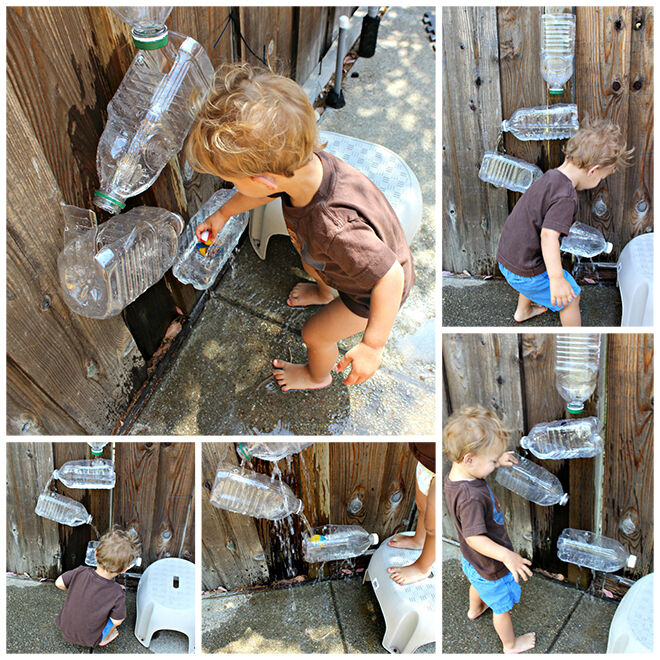 Wait for a sunny day to create this plastic bottle waterfall. Excitement levels will rise as the H2O falls, and rubber duckies love it too! (via The Everyday Momma)
In the swing of things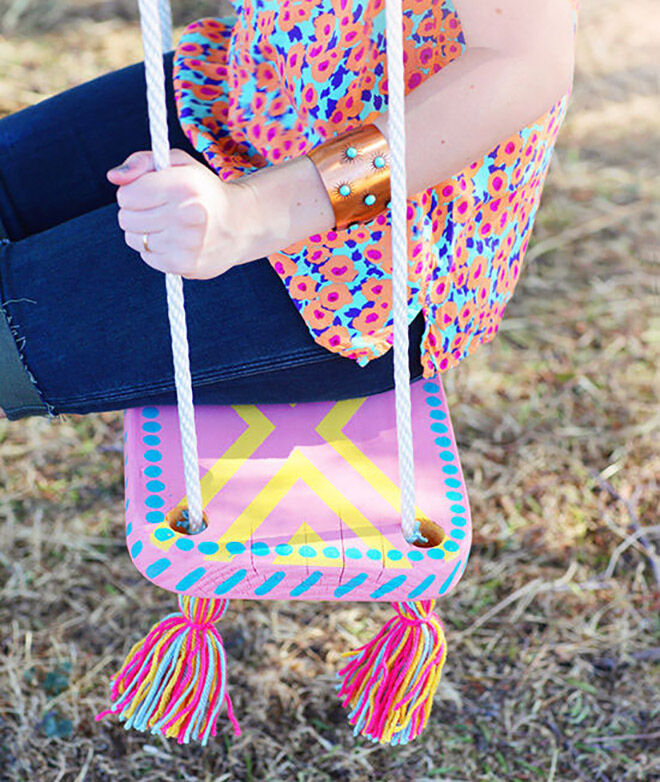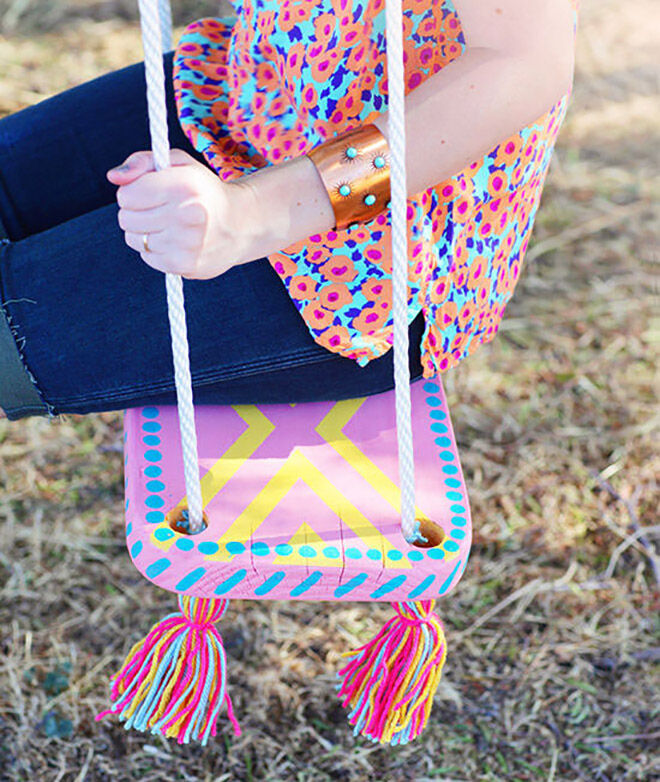 Whether your kiddo likes to swing gently, watching clouds drift by, or has a more vigorous style ("how high can this thing go?!"), a tree swing is a beautiful thing. (via Design Love Fest)
How does your garden grow?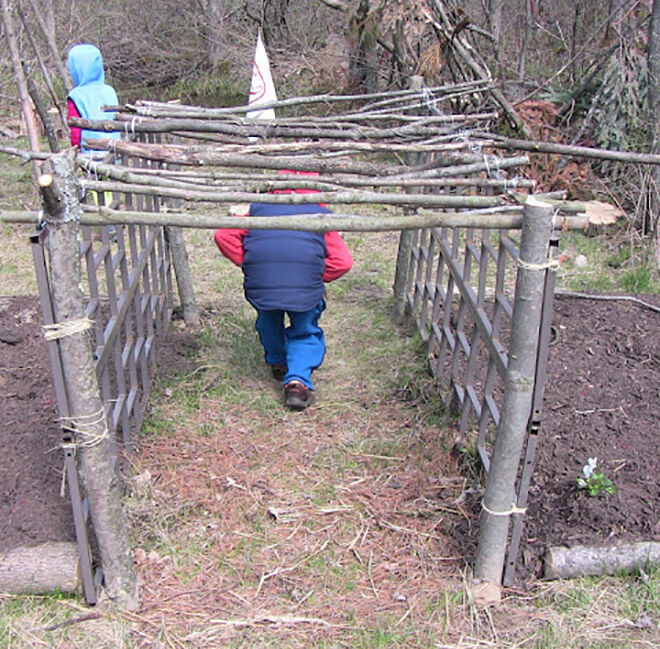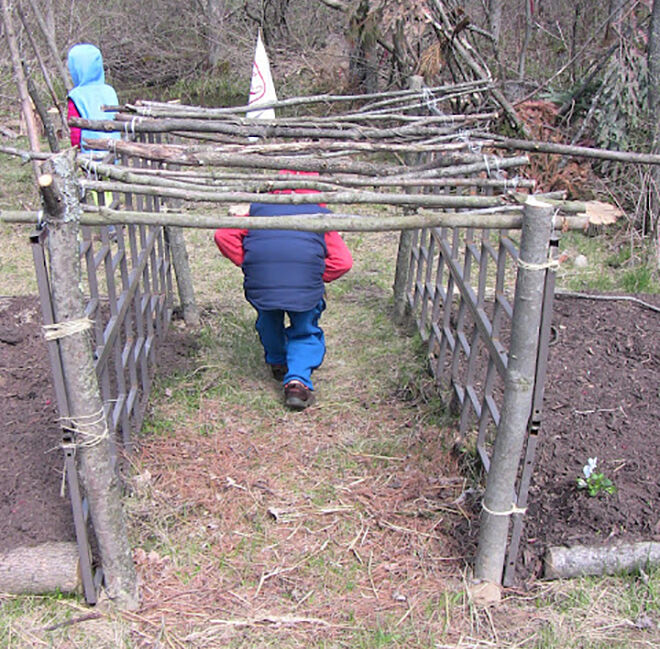 Your kiddo isn't the only one having a growth spurt! This children's garden will grow and grow, but the tunnel, tepee, gnome fort and balancing bridge are good to go now. (via Simple and Joyful)
The one-storey treehouse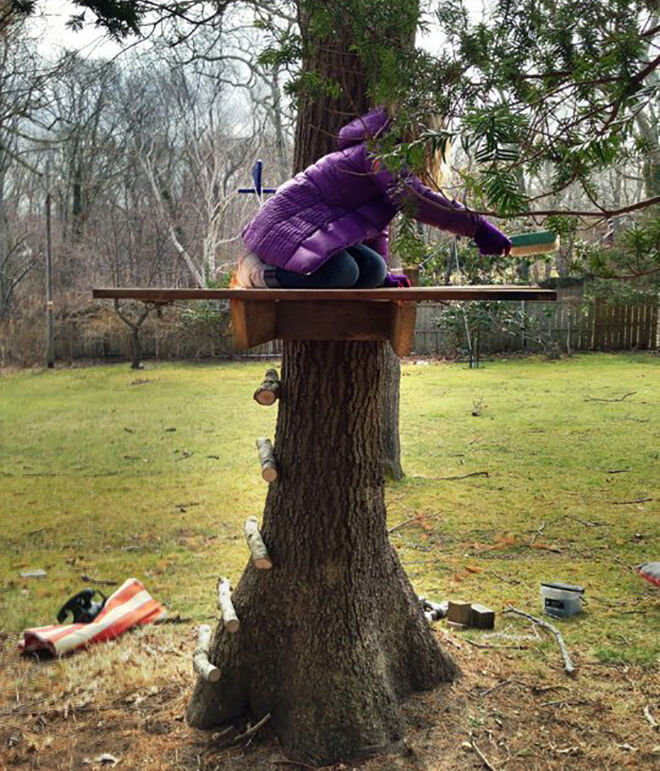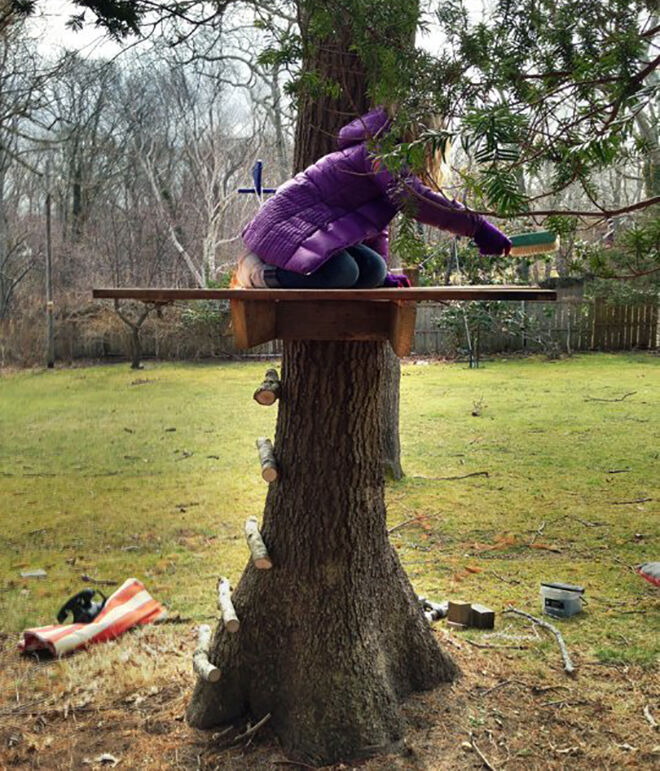 Sometimes the simple things really are the best. This treehouse can be built in a day for endless play, and it may not be a grand design, but it is a fun one. (via Apartment Therapy)
Fancy Cubby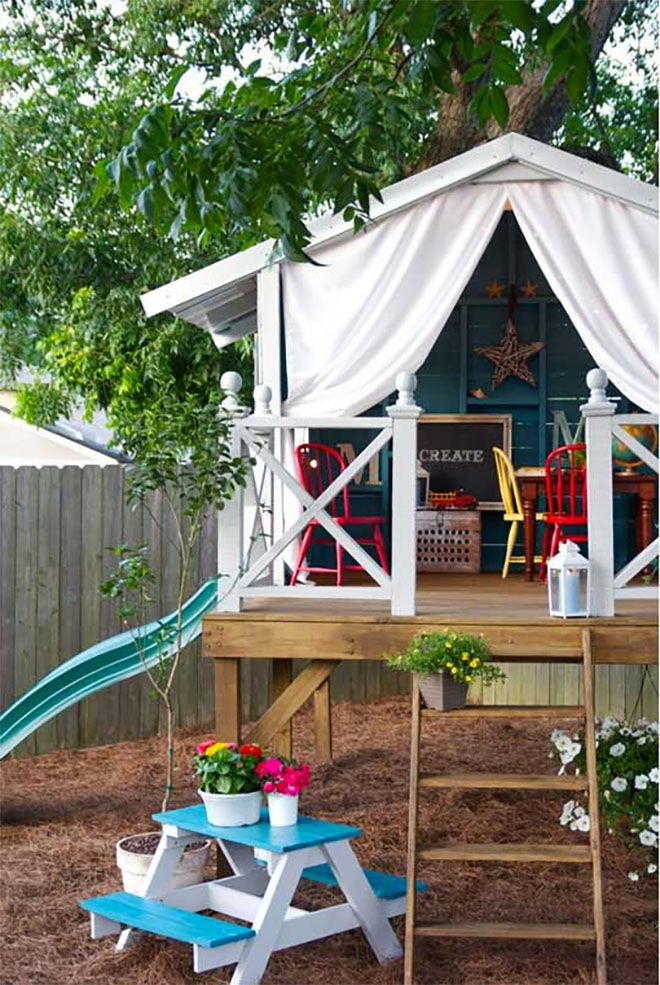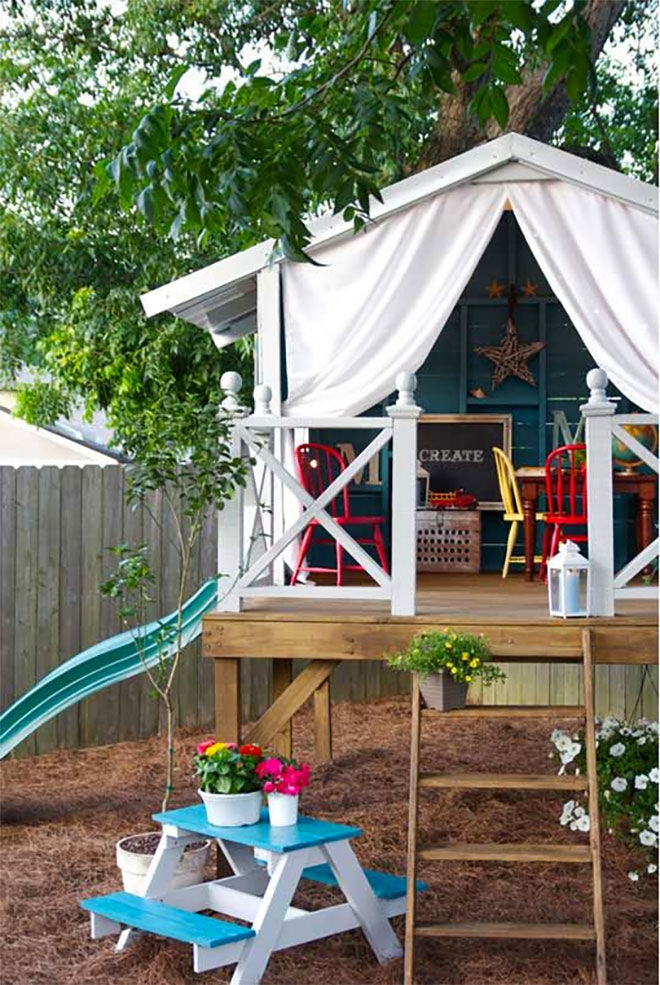 For those who are rich in backyard square metre-age, this cubby makes quite the statement. Don't forget the pot plants and outdoor setting! (via The Handmade Home)